Fabulous Outdoor Fall Decor, Container And Wreath Ideas
What's inside: Need inspiration for decorating your front porch for fall? Here are 7 front porches, fully decorated for fall, filled with ideas for you to steal – including fall wreaths, containers, fall color schemes and more!
It's confession time –
Ok deep breath – I look at past seasonal decorations to get ideas and inspiration for the current year.
Do you do that?
I'll even take it step farther and admit that I also look at my past decorations because my memory is in the toilet pretty often and I want to be sure that I don't repeat the exact same thing. 🤭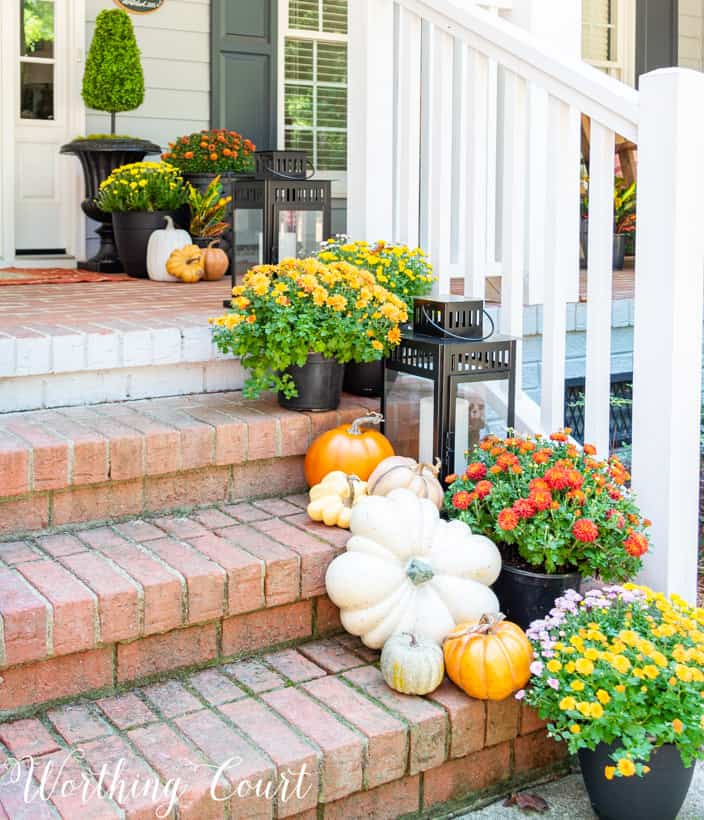 I'm easily bored when it comes to decorating, so I'm always trying to think of ways to change things up. And there are only so many ways that you can make a wreath or fill a fall container – right? As someone who's been blogging about home decor for 11 years (what???) it gets hard to thing of something fresh for every new season.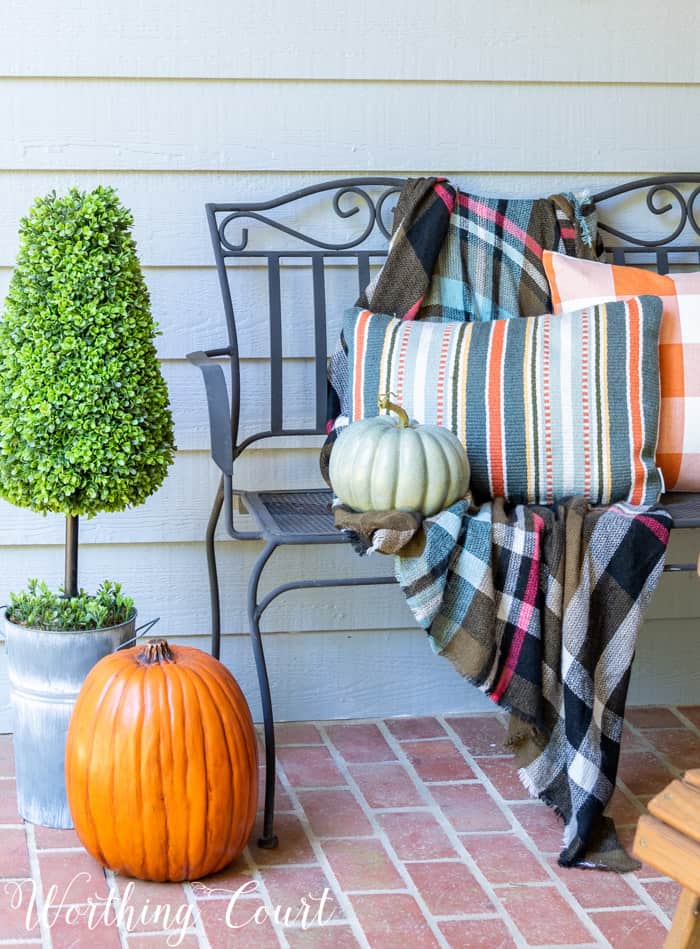 So, the other day I got totally sucked down a rabbit hole while looking for inspiration for decorating my front porch for fall this year.
What kind of wreath could I make that's different?
What's something different I can do to my containers?
What colors should I use that would be different, yet still fall'ish?
CLICK HERE TO READ: 12 COLOR PALETTES FOR YOUR FALL DECORATIONS
I figured that you may be looking for inspiration too, so here are 7 of my favorite fall front porches for you to steal ideas from for your own home!