I guess that I have to face it – summer is almost at an end and fall is just around the corner. I'm ready, but I'm not ready. Know what I mean?
I've been thinking about fall decorating for a couple of weeks now, but have been looking for some ways to e-a-s-e into it. Here are 5 ideas to make letting go of summer just a little less painful.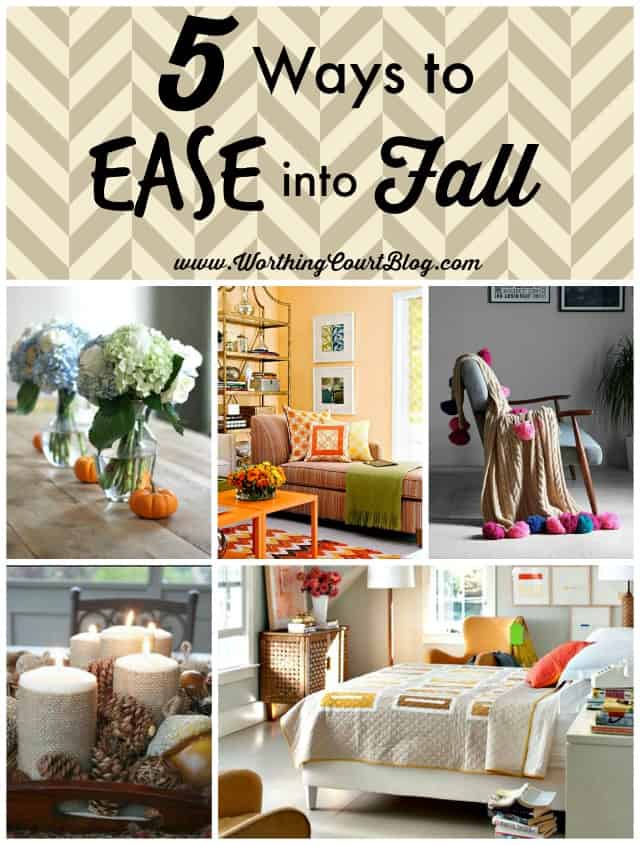 1. Mini pumpkins will start showing up well before the flowers have stopped blooming. Go ahead and mix them in with your summer blooms!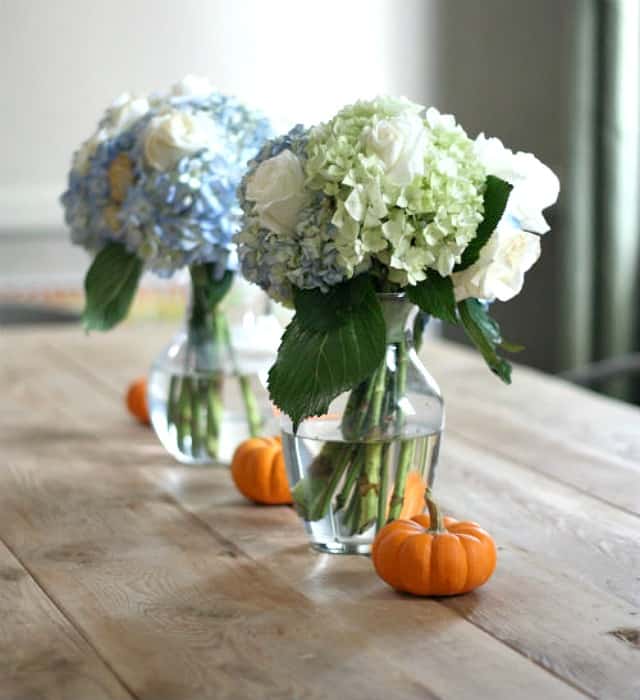 2. Take it slow by just switching out a few pillows with fall'ish colors.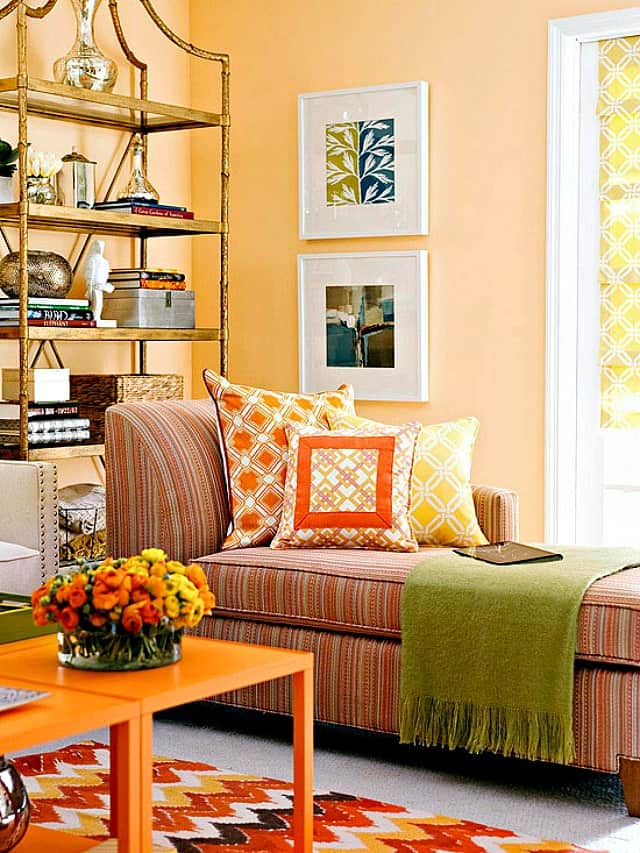 3. Bring in some fall texture with a simple centerpiece of burlap wrapped candles and pinecones.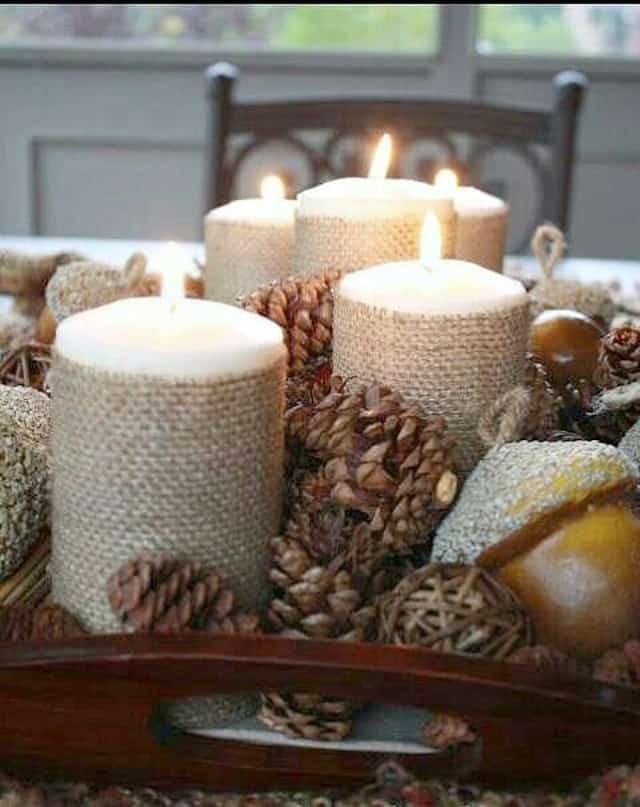 Source Unknown
4. Bring out a chunky throw. This one is fun and easy to bring out while it's still summer. The pompoms are ginormous plus they're in bright summery colors.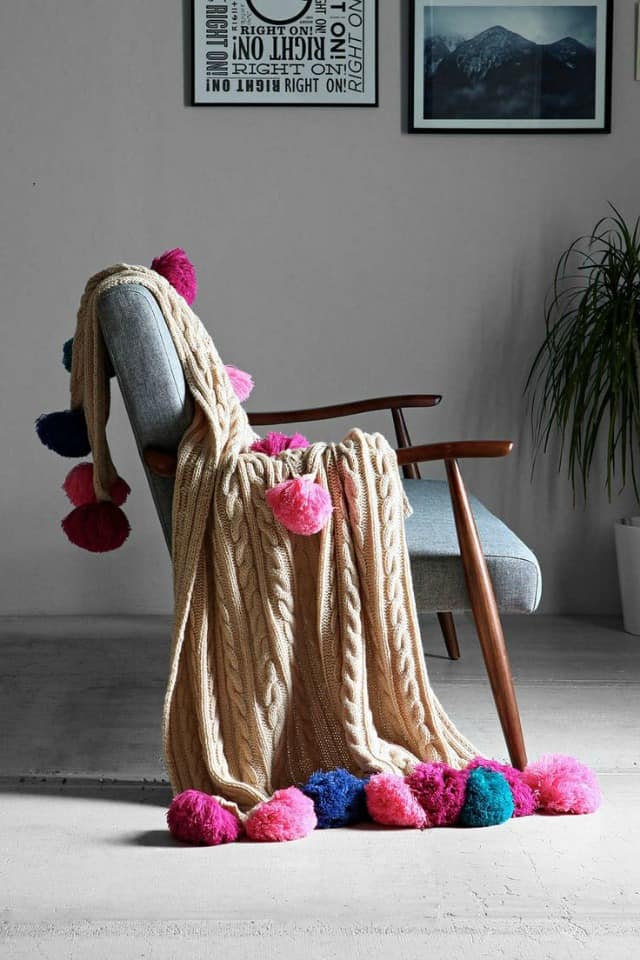 5. Add a colorful quilt to your bed. A quilt with a modern pattern won't look too heavy during these last weeks of summer.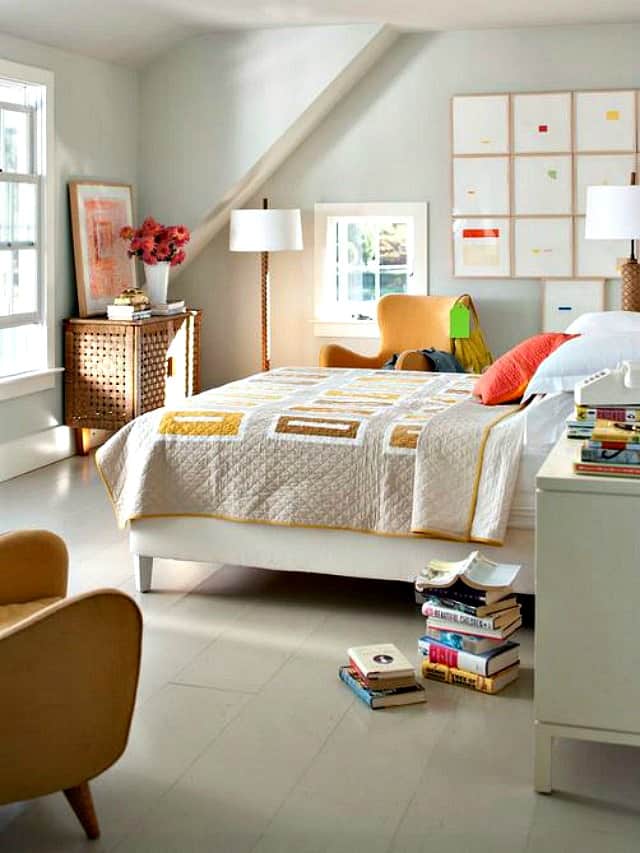 Houzz
So, how about you? Will you embrace fall with open arms or are you hanging onto summer with all your might?