We're going down to Worthing Court's beach location on the coast of North Carolina to see my beachy fall porch!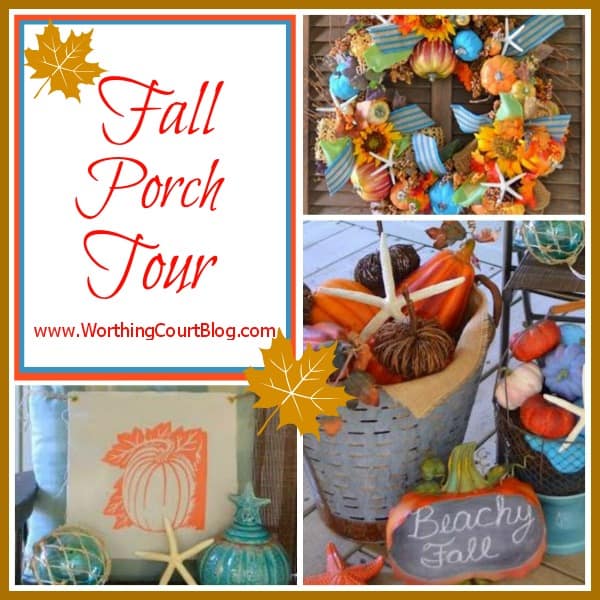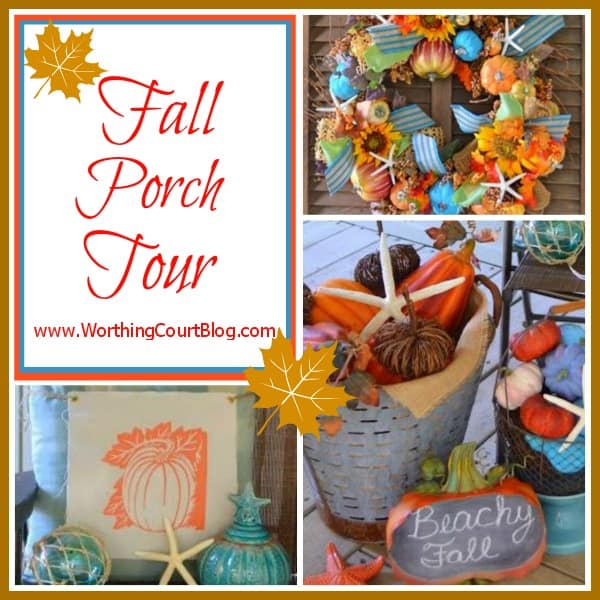 A little birdie told me that you don't have to be near the beach to add beachy touches to your home decor.  And did you know that beachy isn't just for the summer?  If you love it, if fits no matter where you live or what the season is.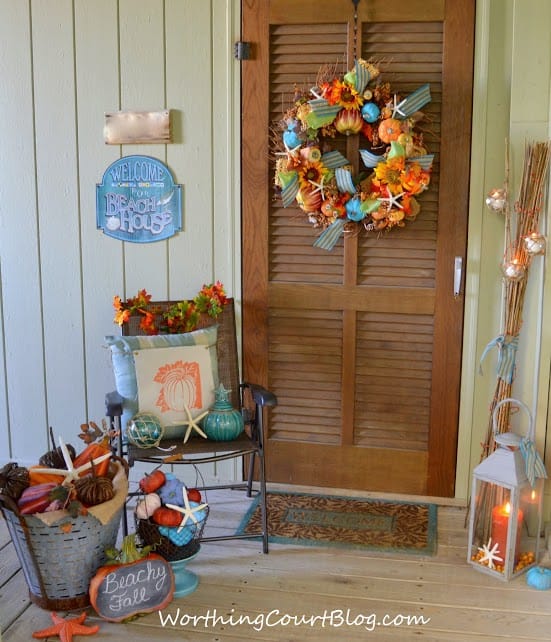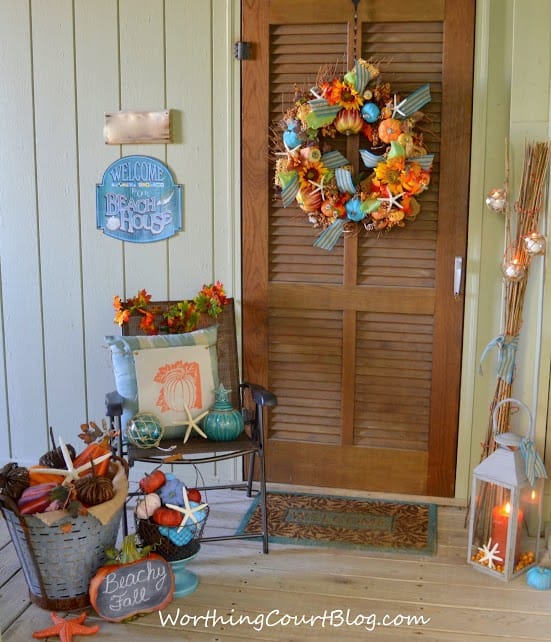 Our beach locale is a condo instead of house so I didn't have a whole lot of space to work with.  But I completely filled the space the I do have with as much beachy fall inspiration as I could.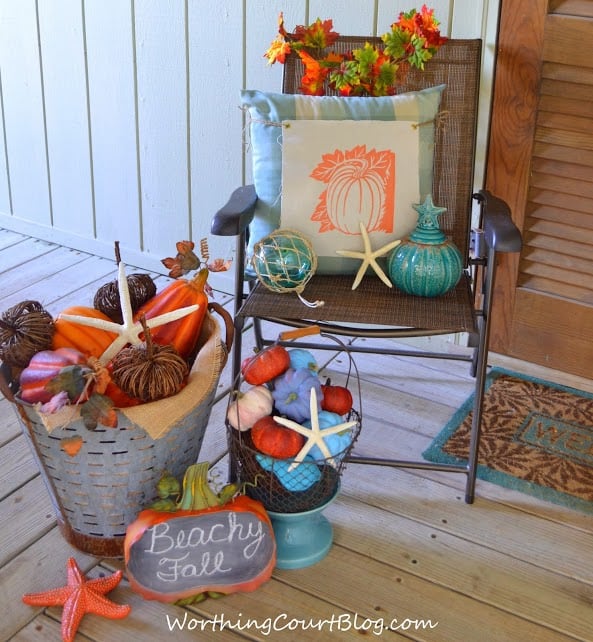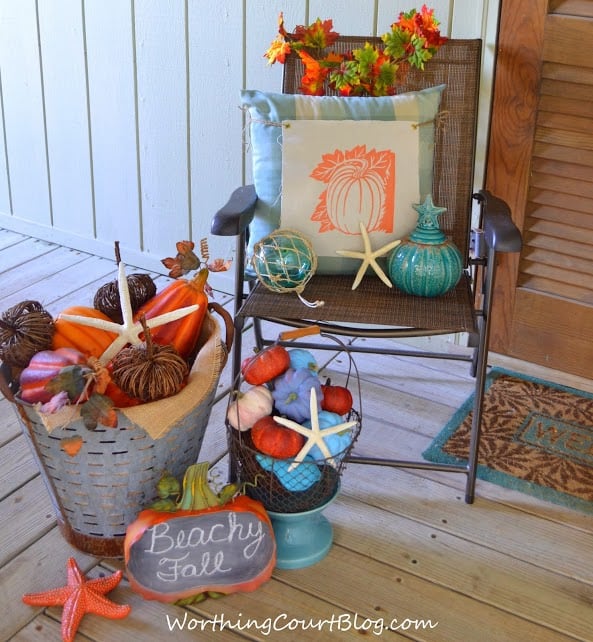 On a chair I used one of my no-sew changeable pillow covers on a blue checked pillow and paired it with a fall garland draped over the back of the chair, a blue float. a starfish and a sea urchin container to create an inviting little spot.    I'm loving fall colors mixed with shades of blue this year.
My no-sew changeable pillow covers have been as handy and versatile as I intended them to be this fall.  I can't wait to use the Christmas ones in my my Christmas decor.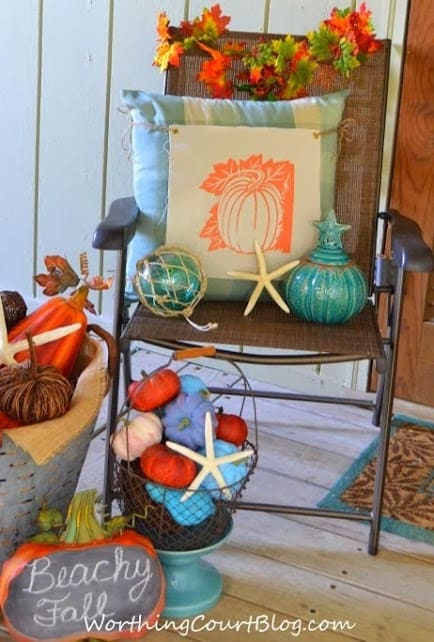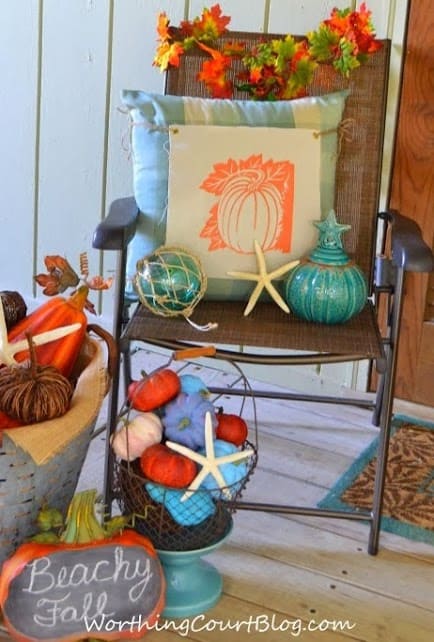 My rusty and crusty olive bucket is lined with burlap and filled to the brim with faux and twiggy pumpkins.  And I have a rusty metal basket filled with faux pumpkins – some of which I painted blue to add to that beachy vibe.  How do you like that cute little pumpkin chalkboard?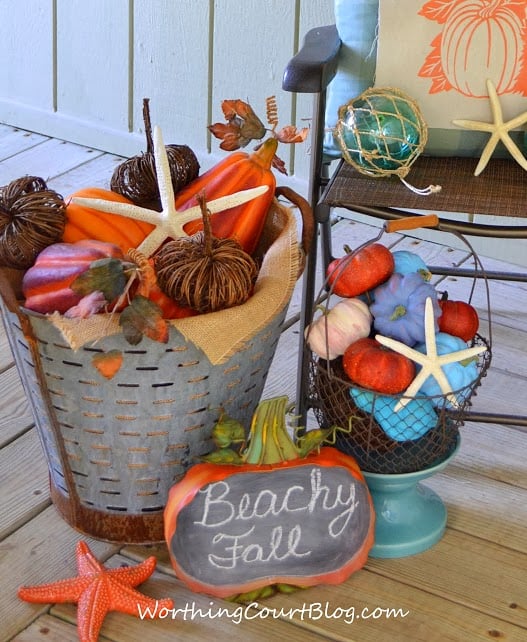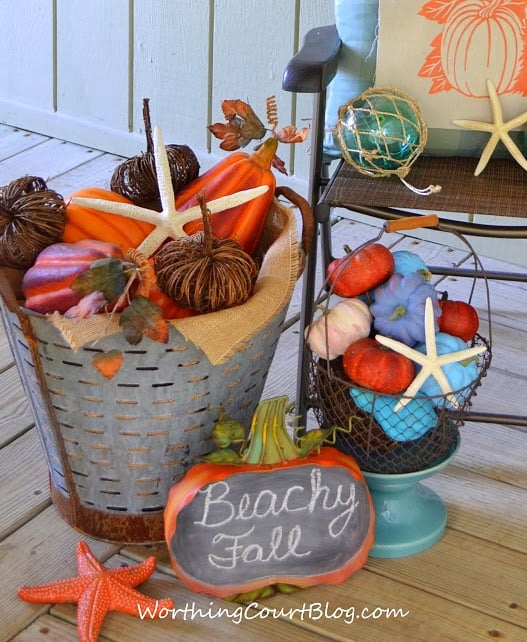 The space is very limited on the other side of the door.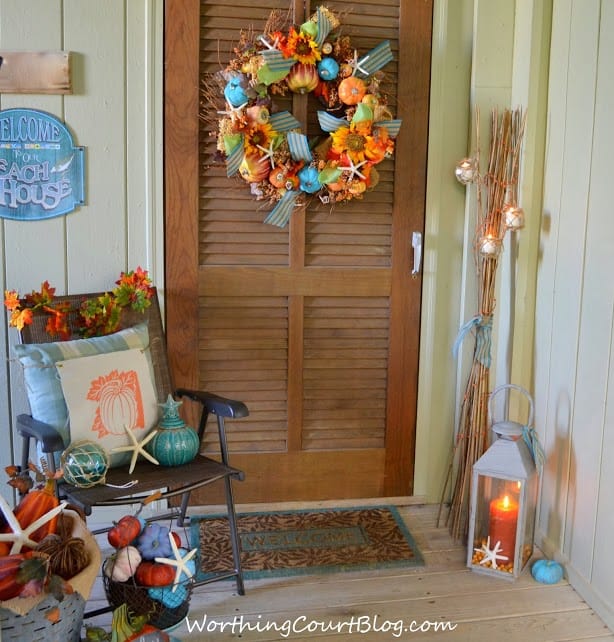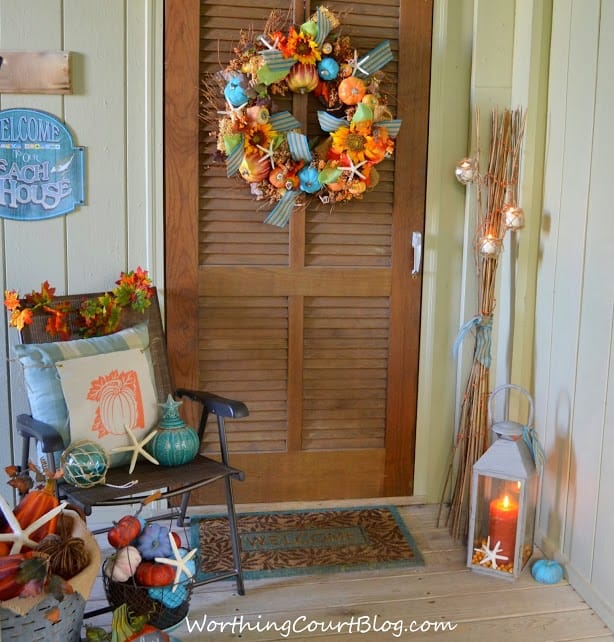 It needed something though, so I added tall bamboo sticks tied with blue striped burlap ribbon and hung some cute little tealight candle holders from them.  The candle inside the lantern is resting on a bed of acorns.  And of course the addition of the starfish continues the beachy vibe.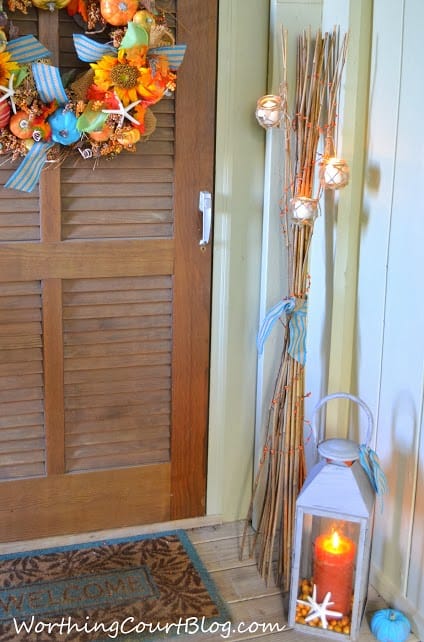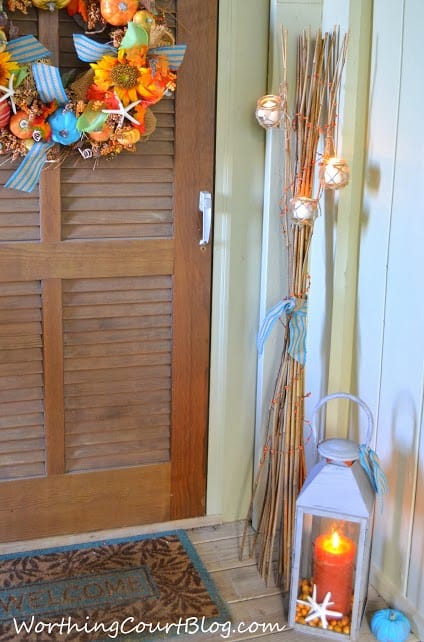 And my wreath…oh, how I love my wreath!  I've had it for several years and was actually planning to get rid of it this year.  But after reviving it by adding bits of ribbon, sunflowers and starfish and painting some of the pumpkins blue, I now feel like I have a brand new one.   😀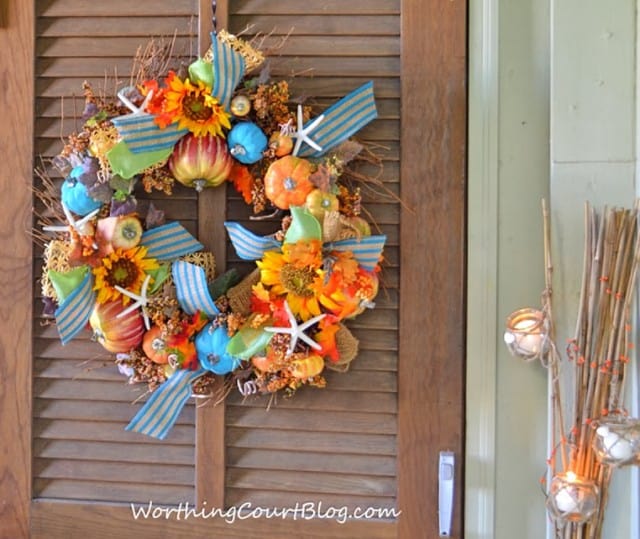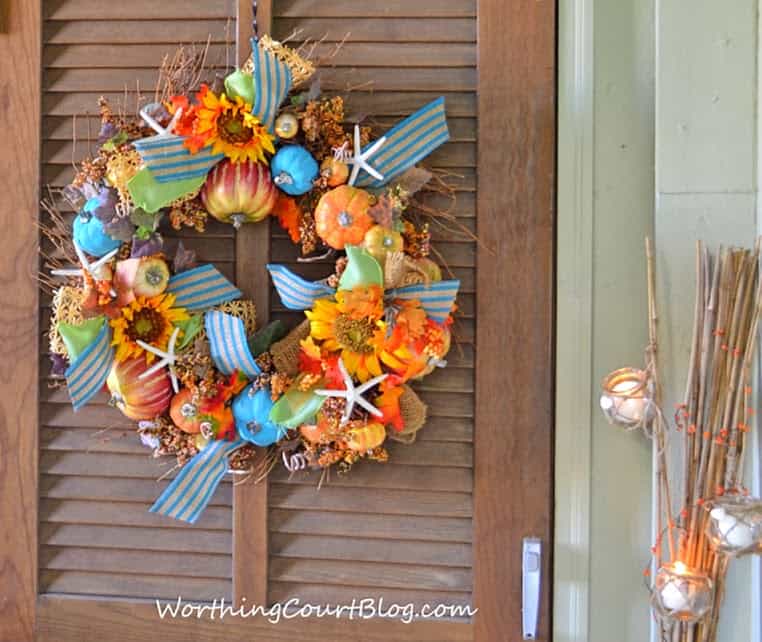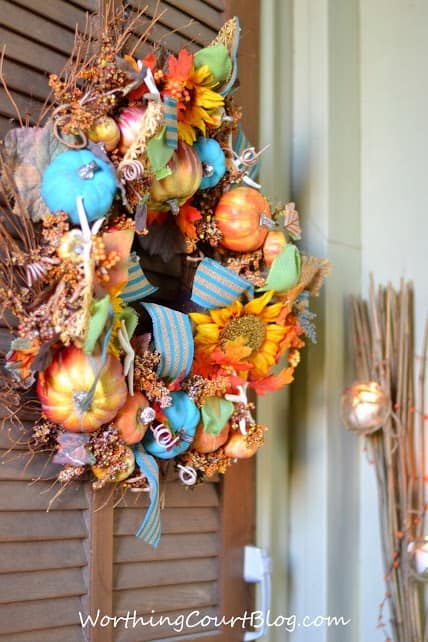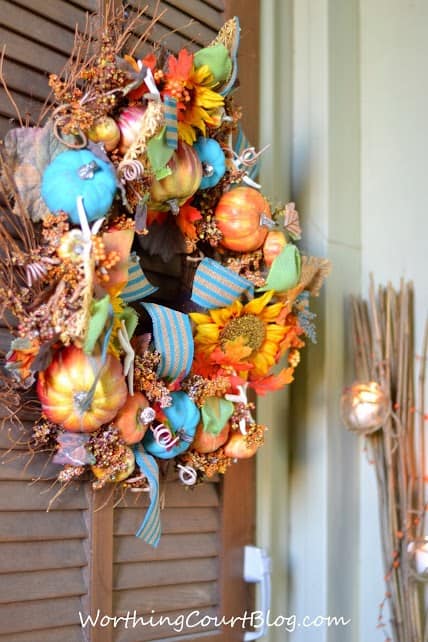 I hope you enjoyed taking a look around my beachy fall porch today!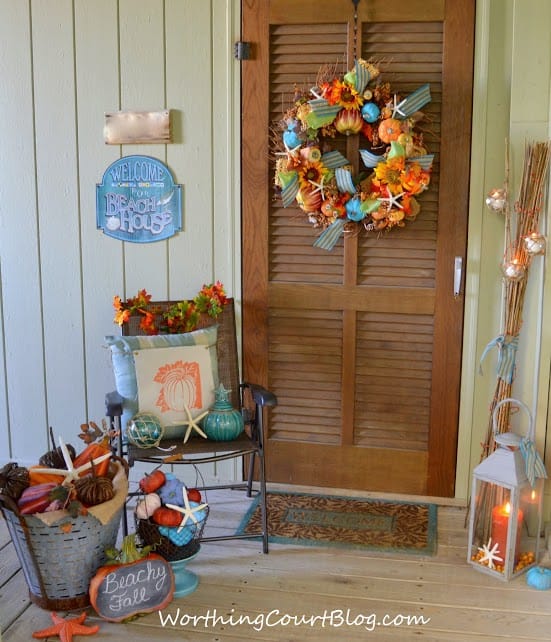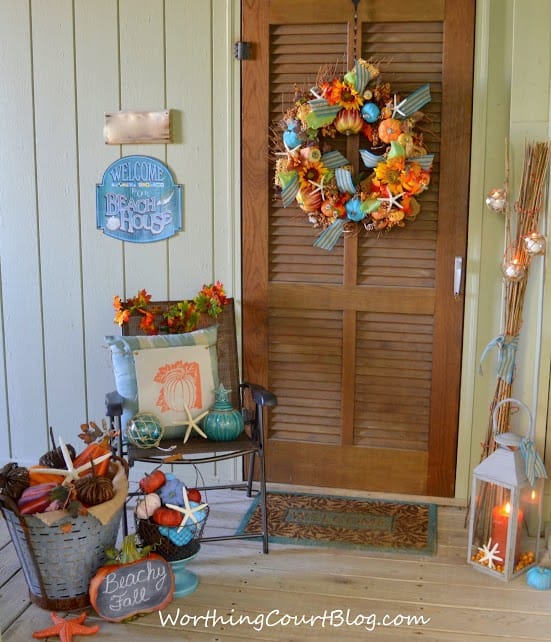 I want to show you one more thing though.  I love that little pumpkin chalkboard so much, that I pulled it inside the condo to enjoy it there too.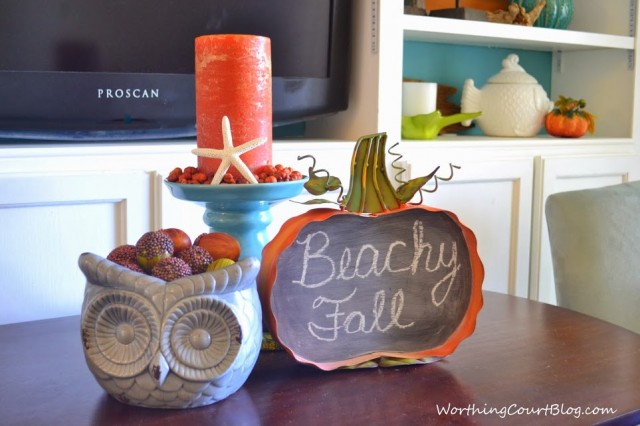 It's nice to have a touch of the season, even if it's only for the weekend.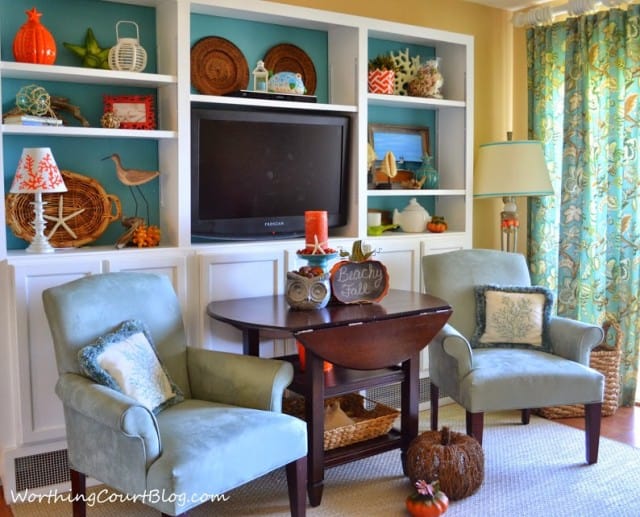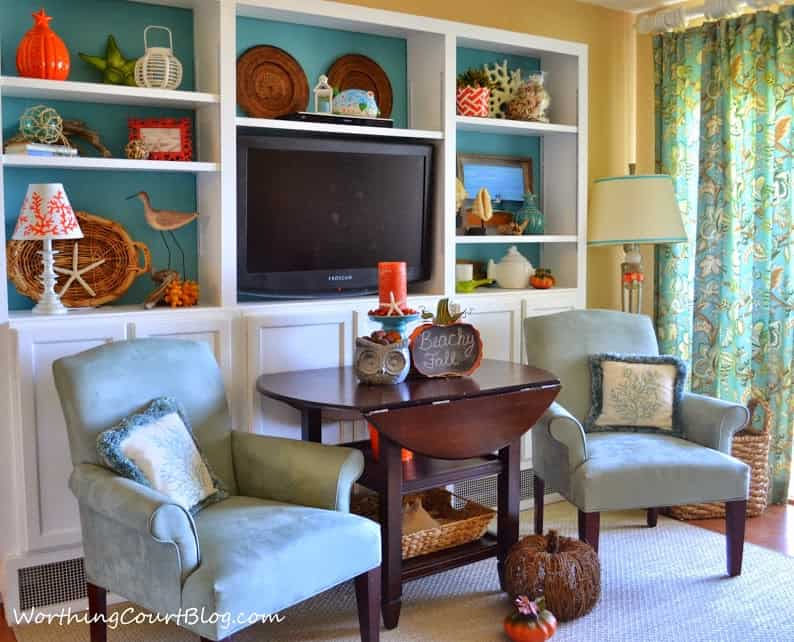 Take a tour of Worthing Court all decked out for fall on the inside HERE.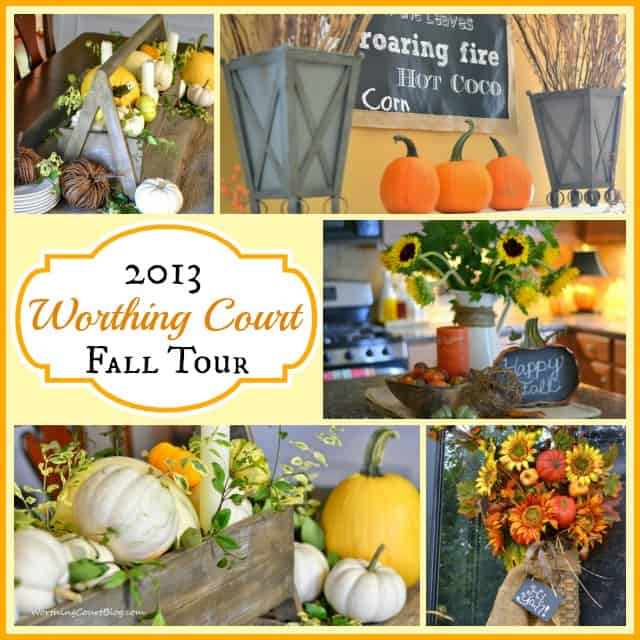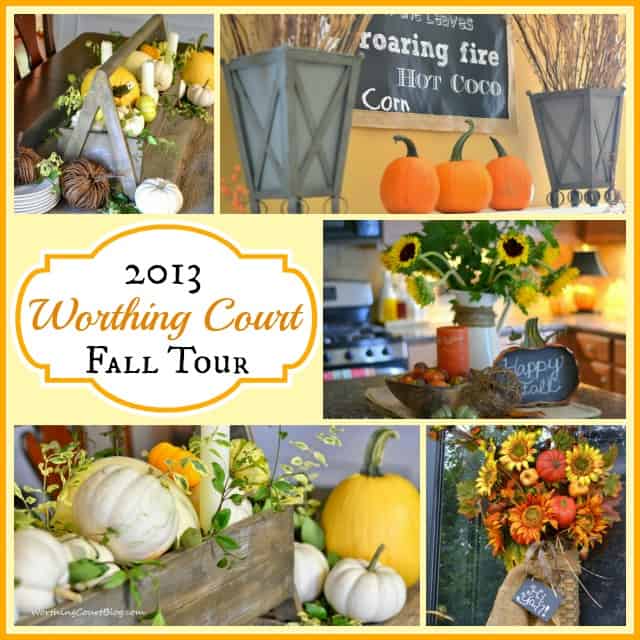 Happy Fall Y'all!