Farmhouse Fall Table Centerpiece
I will show you how to create a homey farmhouse fall table centerpiece.
What does the fall season mean to you?   For me, it represents a time of gathering together to celebrate the harvest.  It represents a time of bounty and plenty.  And it represents a time of timeless beauty like no other time of the year.  Those thoughts are exactly what influenced the farmhouse fall table centerpiece that I put together for my kitchen.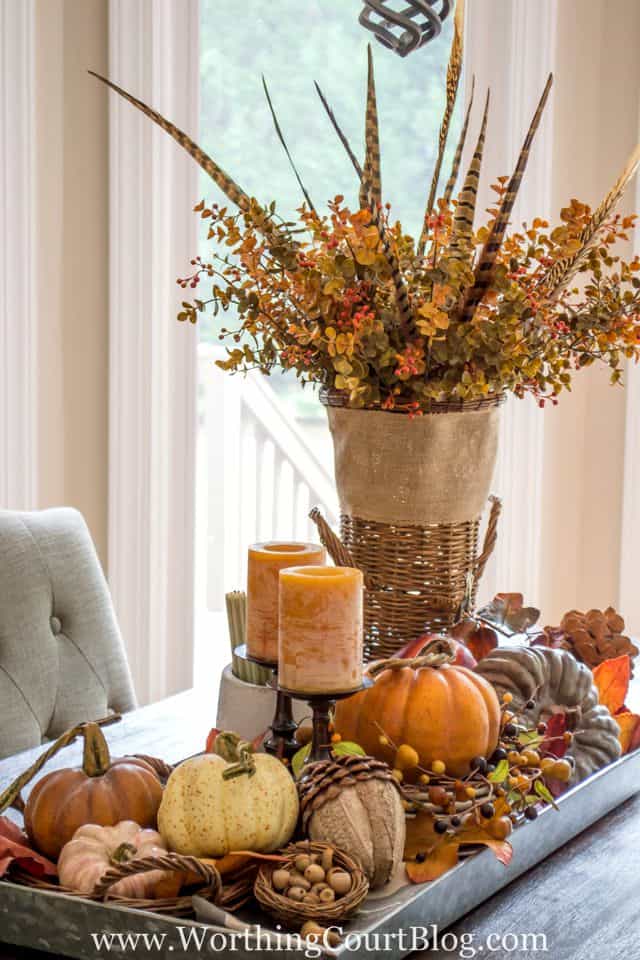 I reused the same galvanized tray that was the base of the spring centerpiece for my kitchen table and filled it to overflowing with all sorts of scrumptious fall goodies.  The tray is just the right size for my table – nice and long without being too wide.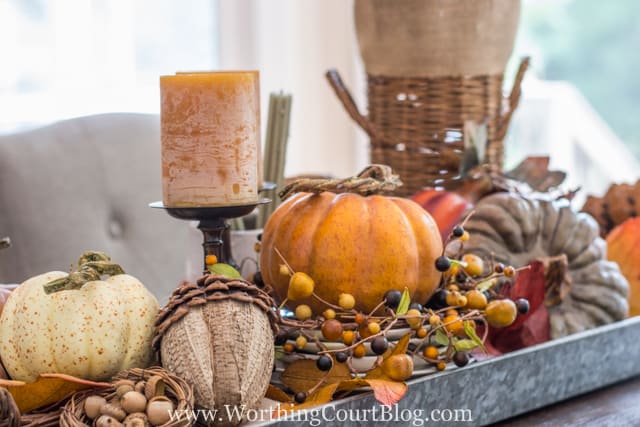 I filled the tray with texture – loads of rustic texture.  Then I made sure to include it by the bucket load.  I thought about the natural texture of the crunchy leaves, pine cones and acorns in the woods this time of year.  And the smell – the woodsy, earthy smell of fall – there's nothing like it!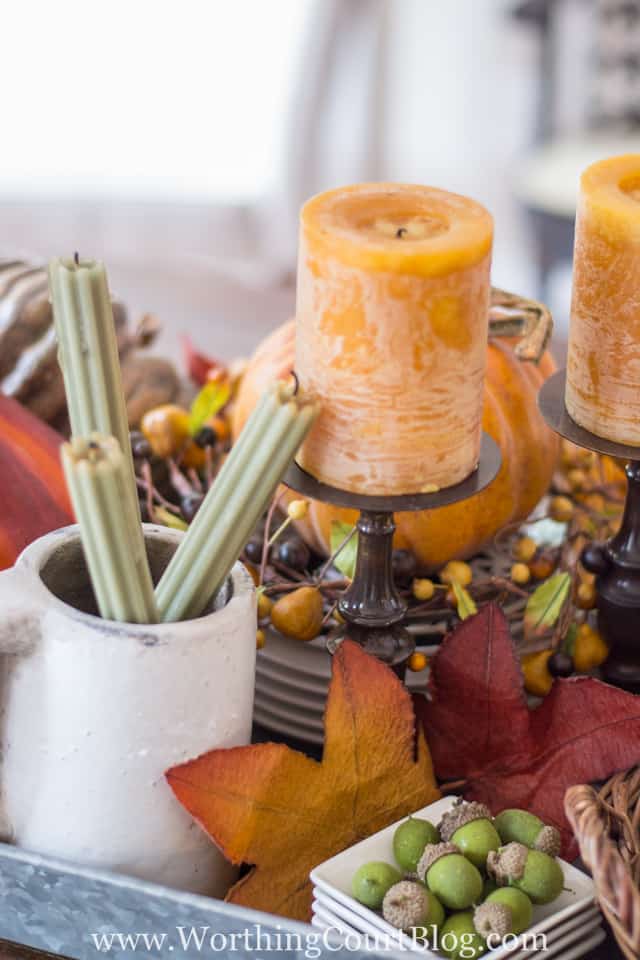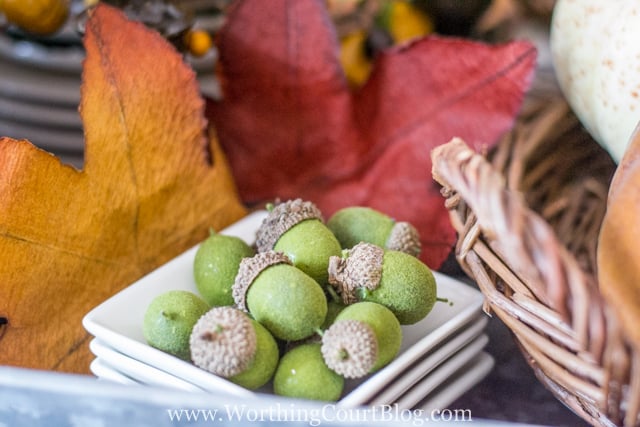 Before we moved into this house, where we have several large oak trees, I always had to find some woods to walk in to collect any acorns.  Now all I have to do is walk around my front yard.  But I have to do it often or else the squirrels will beat me to them!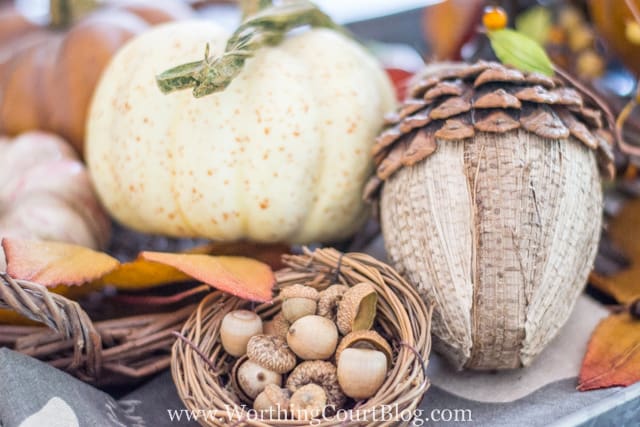 A much loved candle ring and stack of plates became the base for a bright golden pumpkin.  This candle ring is pretty beat up, but I keep using it year after year because I love the fall colors of it.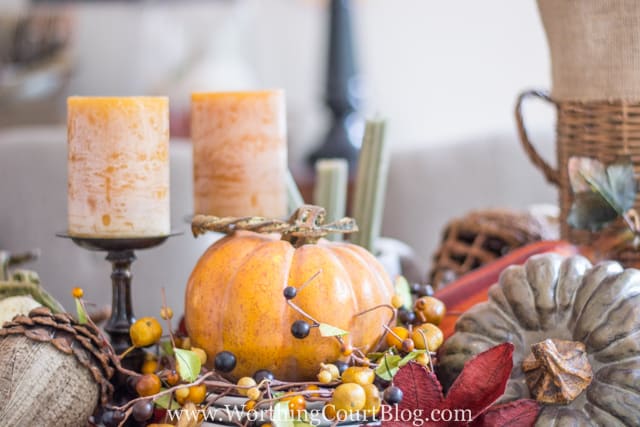 A pile of multi colored pumpkins fills a woven tray.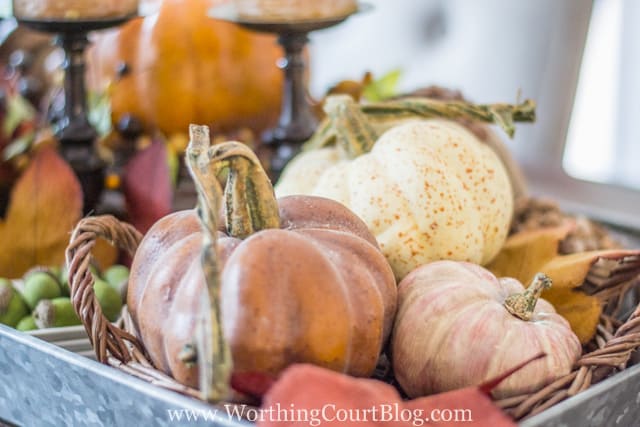 The morning sun fills the space with light and creates a soft glowing patina.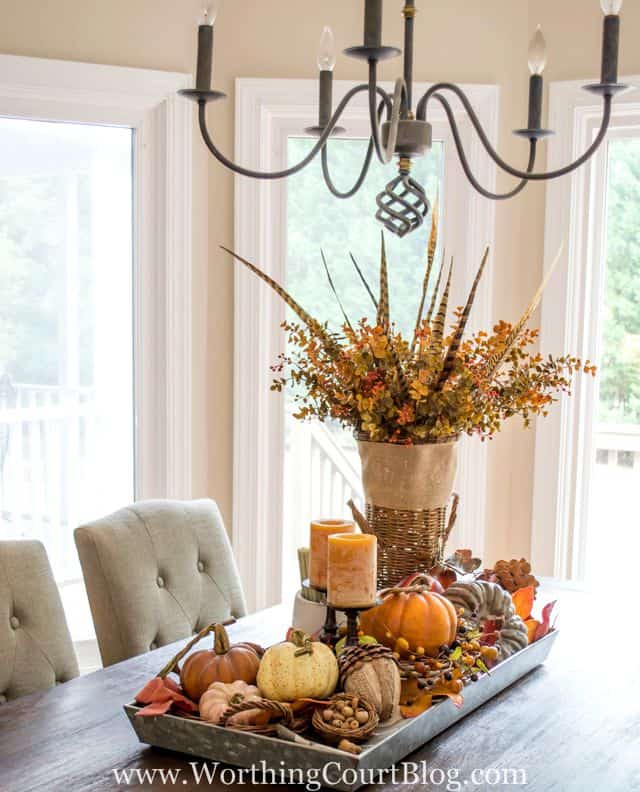 From a distance, the colors of the centerpiece tie directly into the fall sideboard.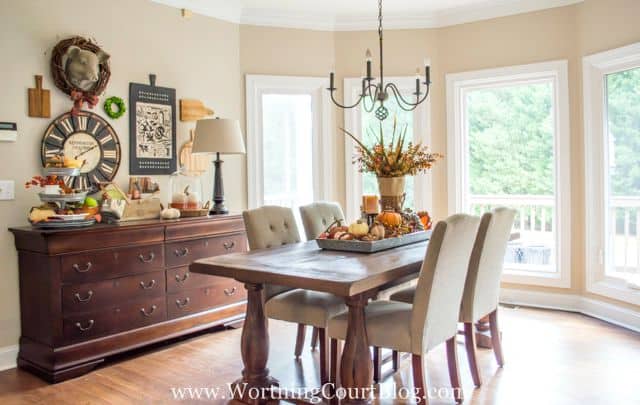 Pssst!  Want to see my totally transformed breakfast area?  CLICK HERE.

So, how about you – are you nesting and enjoying everything that fall has to offer?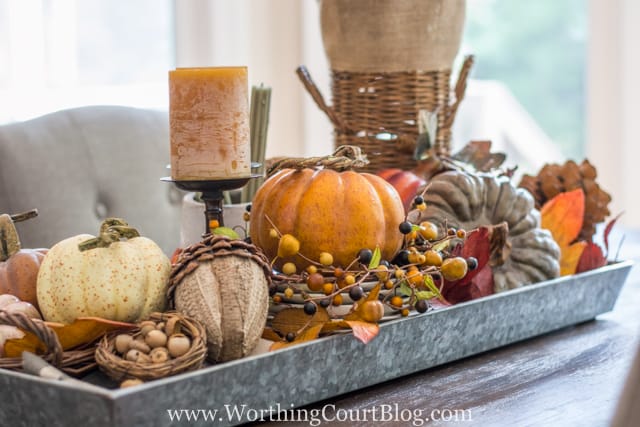 PIN IT FOR LATER!