Giving A Ho-Hum Bedroom A Farmhouse Makeover
I will show you how to give your bedroom a farmhouse makeover with this mood board!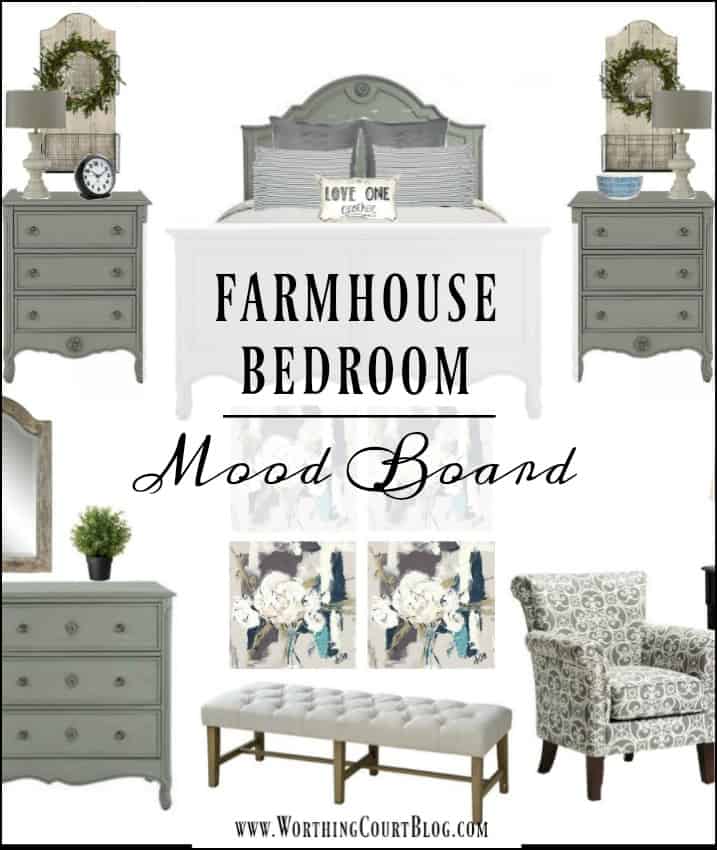 In spite of the fact that I'm right smack in the middle of my foyer makeover, my mind is already looking forward to the next design project, which I've decided is going to be a guest bedroom.  My foyer is well on its way to completion and as soon as I finish a couple of more DIY projects, it will be done and I need to be ready to move on to the next project!
Guest Bedroom
I've been mulling things over and looking for inspiration for my guest room for quite a while, but was getting frustrated when I couldn't quickly figure out what to do in this room.  It seemed that every idea I came up with wound up being rejected for one reason or another.
These definitely are not beauty shots, but here's how the room looks today.  We're fortunate that it's a spacious room and includes a bump out for a bay window.  Recognize those chairs?  Those are the ones that I've mentioned several times about buying them because they were a good deal, but were ultimately a waste of money.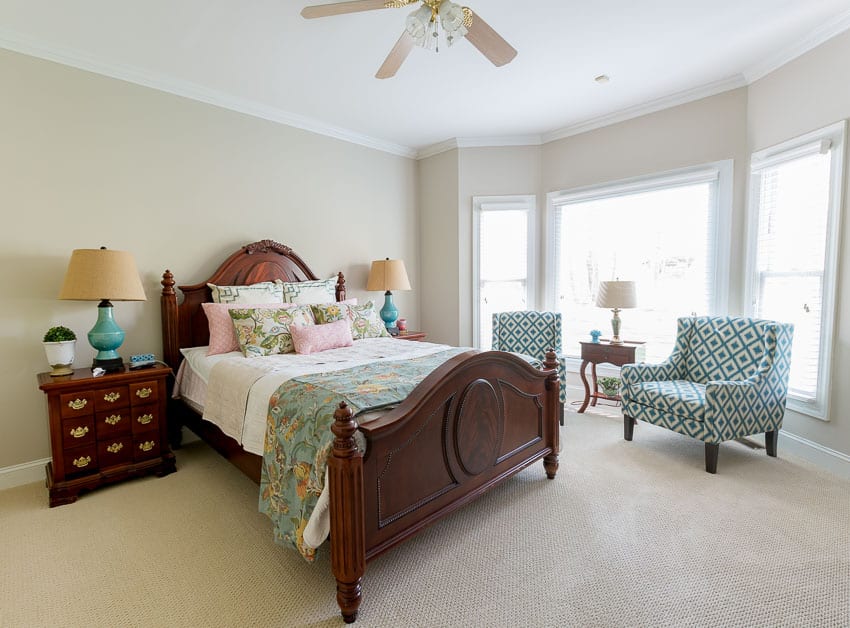 On the other side of the bed, there's a large, blank wall for me to contend with.  Isn't the ceiling fan lovely in all its shiny brass and cut glass glory?  I'm planning to give the original dining room chandelier a makeover and use it in this room.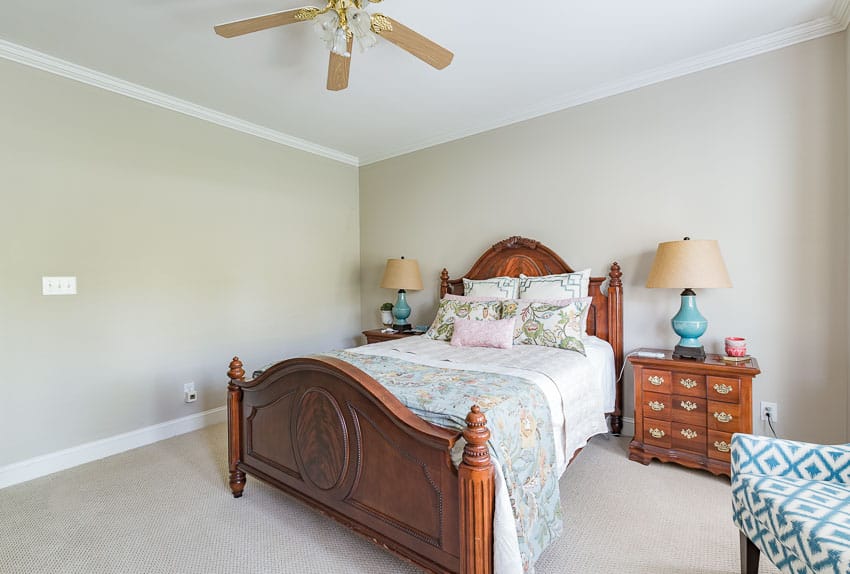 .
The outdated dresser is at the foot of the bed and has been sitting without a mirror ever since we moved in over two years ago.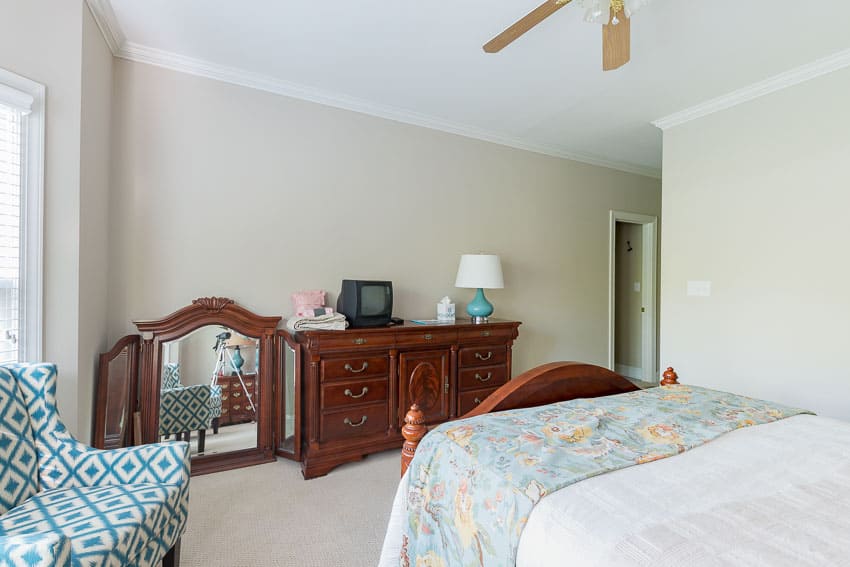 I'm planning to keep my existing furniture, but give it a real facelift with paint.  I am going to replace the teal chairs though.  Some things are still fluid, such as the bedding and that big wall.  I won't know exactly what I'm going to use for bedding until I see it, but this mood board should give you an idea of the overall look that I'm going to work toward.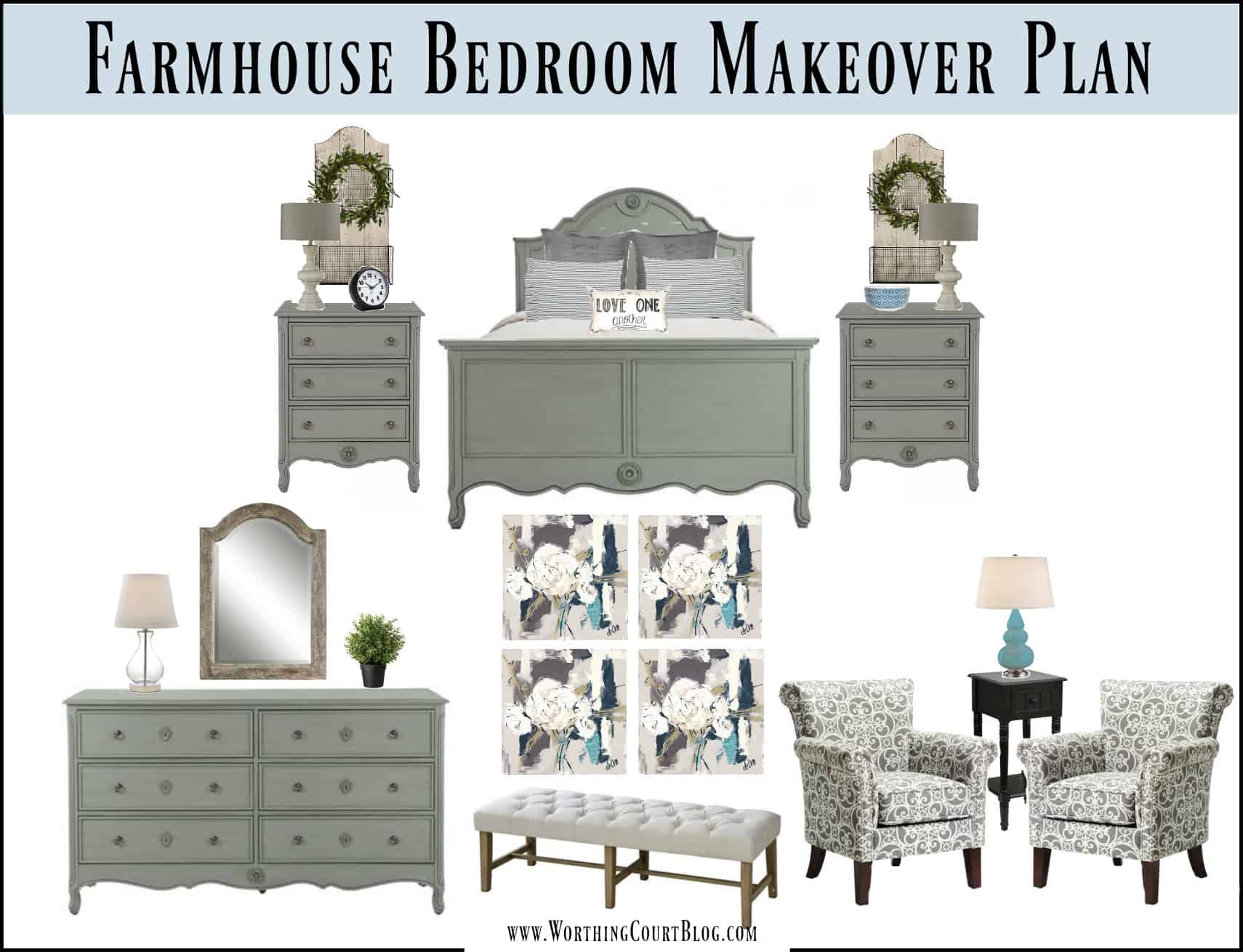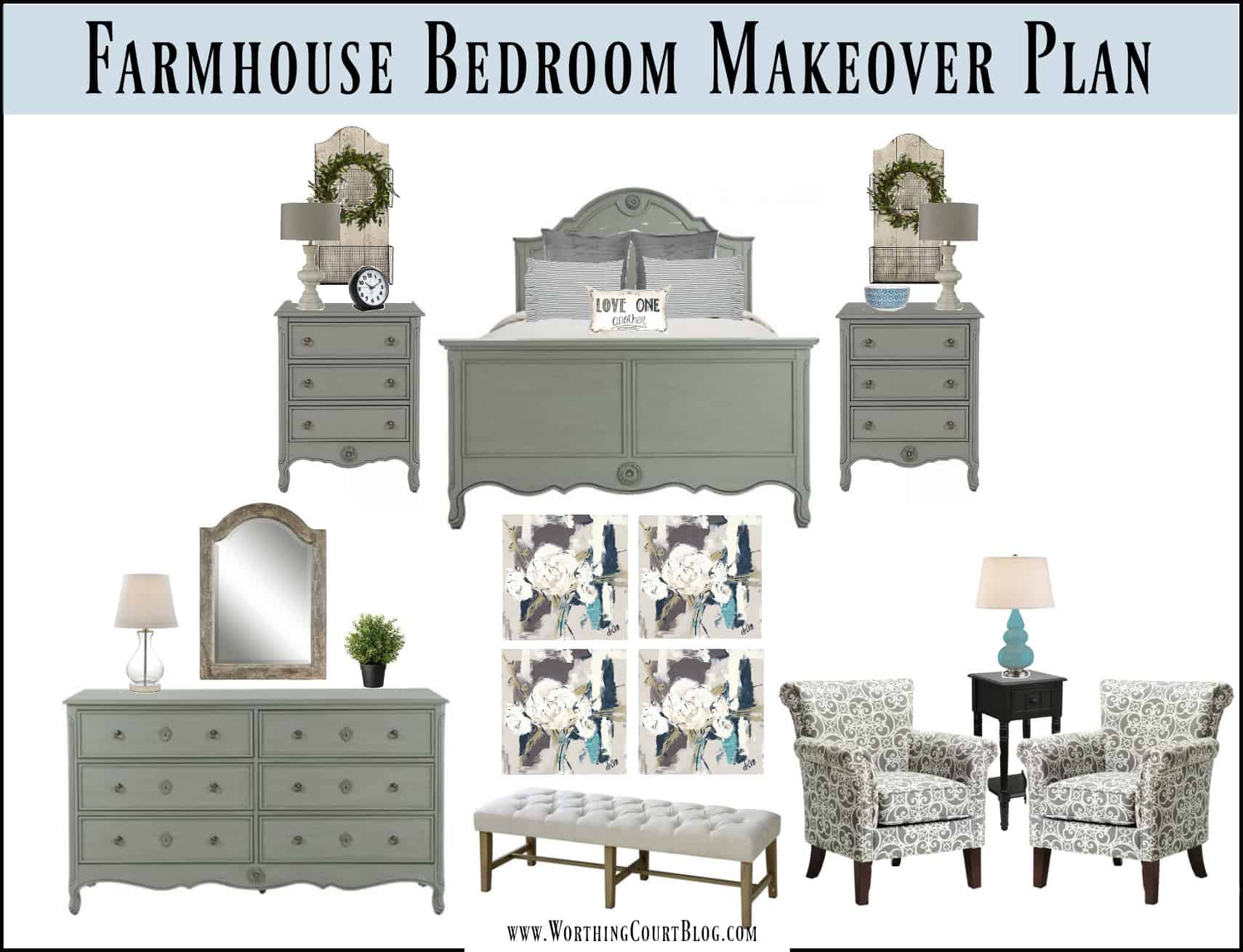 This is the first time that I've ever created a mood board and I was amazed at how taking the time to create one actually helped me pull my thoughts together!  I feel like a huge weight has been removed from my shoulders.  😀
Love the idea of using a mood board for your own home decorating?  Learn how easy it is to create one by clicking HERE!