Farmhouse Inspired Fall Decor
Lately, I find myself becoming more and more drawn to farmhouse style decor.  I don't live in one and probably never will, but there's something about that style that speaks to me way down deep – especially this time of year.
I'm perfectly content to be living right here in the middle of suburbia, but I found myself fantasizing about what fall in a farmhouse would be like as I was looking around for some fall decorating inspiration.
I'm certain that I would have an old wagon or wooden cart overflowing with pumpkins, cornstalks and mums in my yard for all the passersby to enjoy.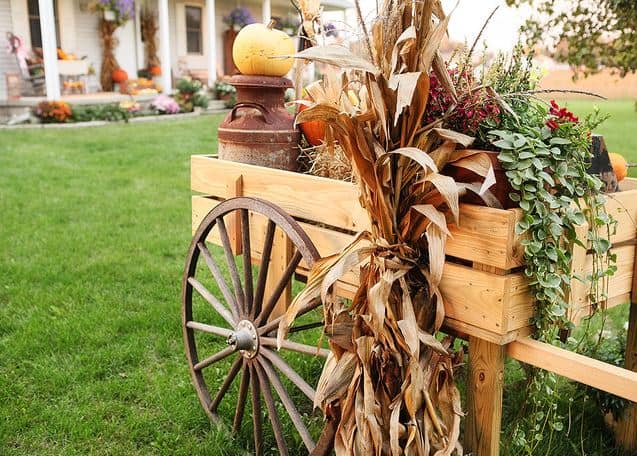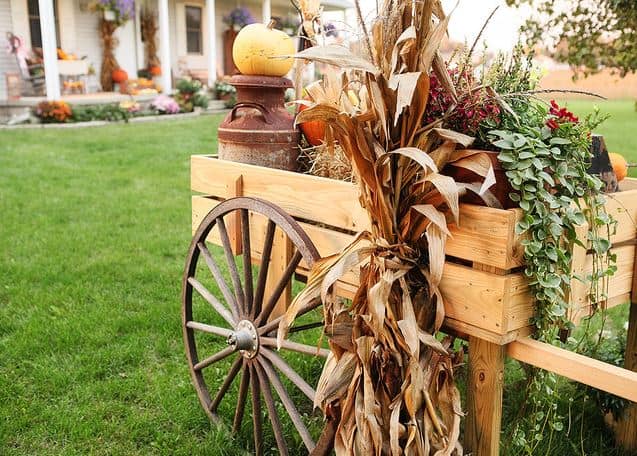 Pin
Houzz
When you stop by for a neighborly visit, you would be greeted by a gorgeous wreath with all of nature's fall colors at the front door.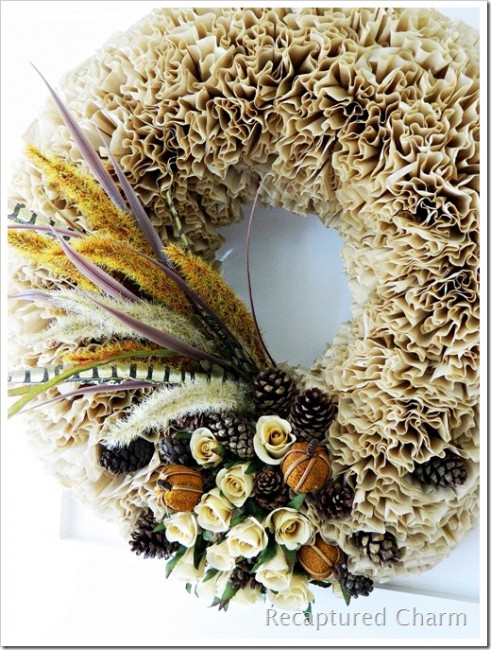 Pin
Recaptured Charm
I would have pumpkins and gourds straight out of the field piled on the front porch along with farmhouse'ish vignettes to greet you too.  And of course I would invite to take some home with you!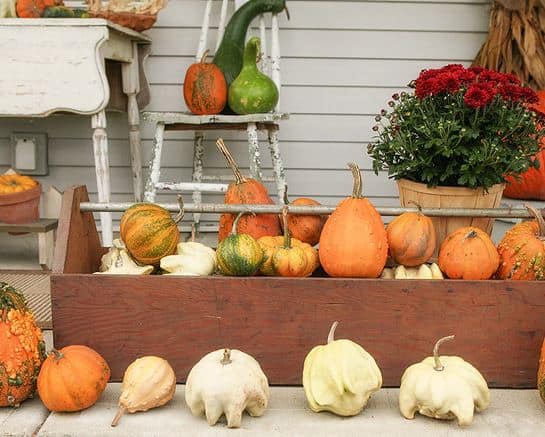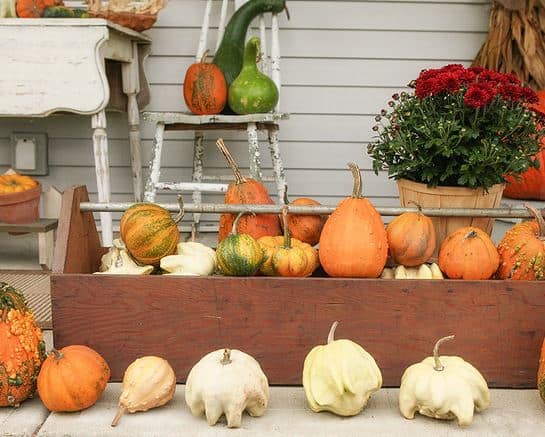 Pin
Houzz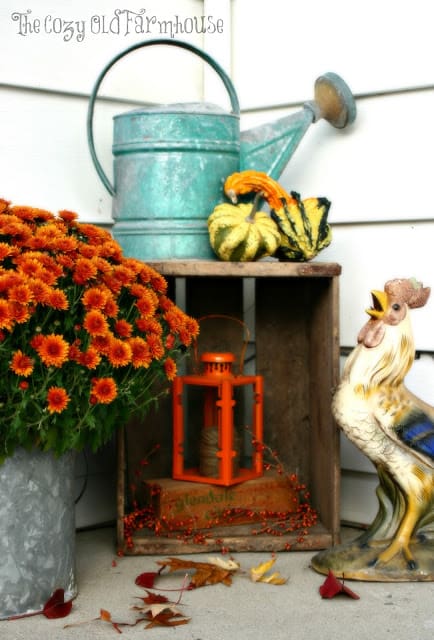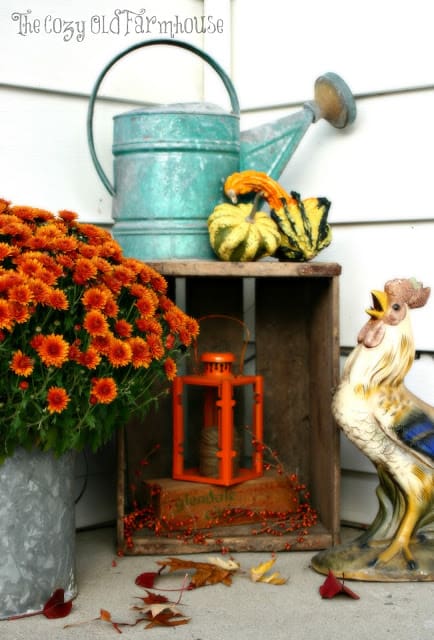 PinThe Cozy Old Farmhouse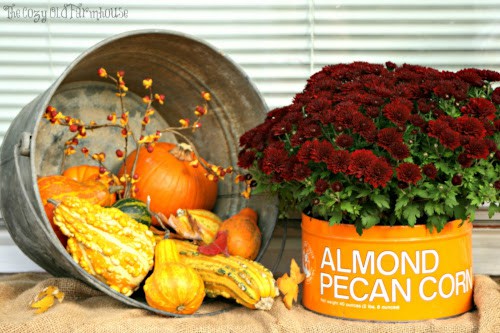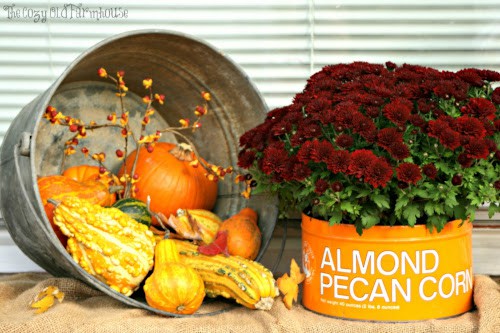 Pin
The Cozy Old Farmhouse
Once you come through the door, there would be a vignette on the vintage chest in my foyer.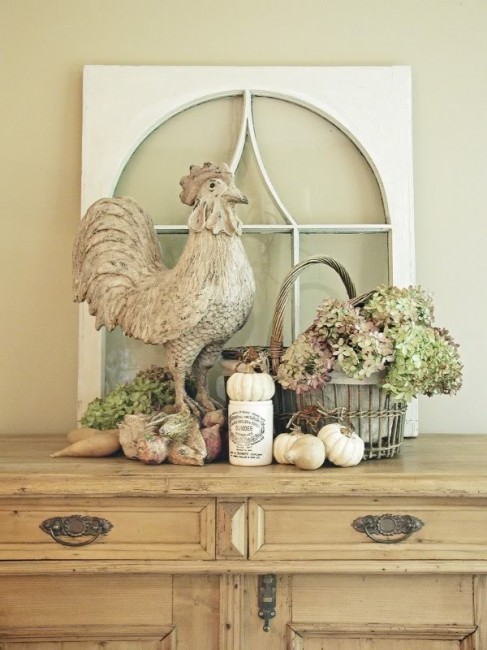 Pin
A Rosy Note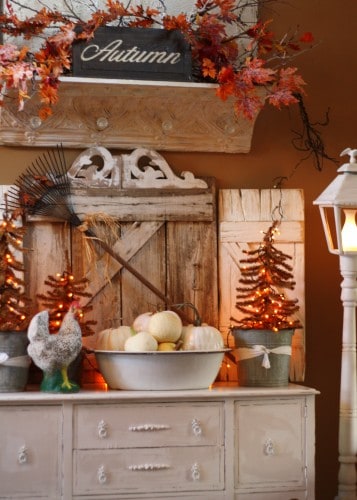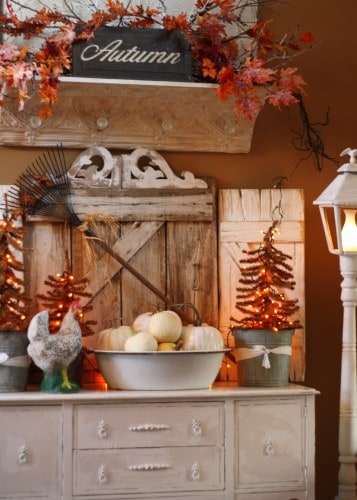 Pin
In the dining room, I would have a glorious fall display marching down my table that is made out of reclaimed wood from our barn.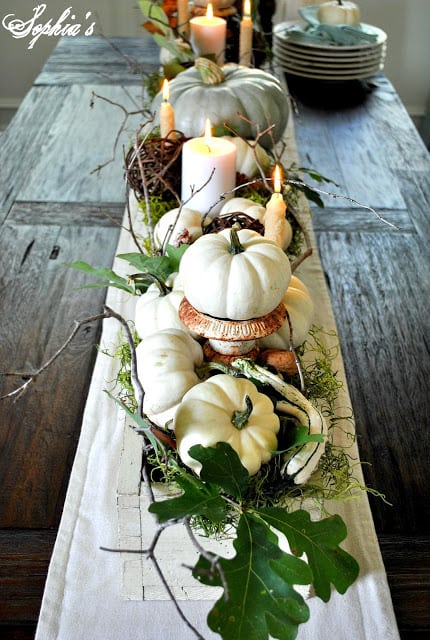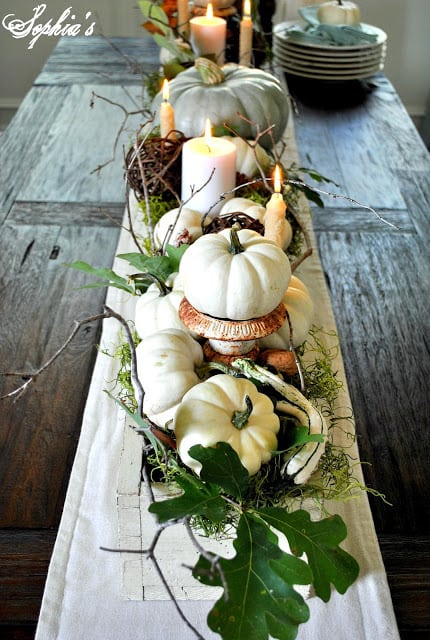 Pin
Sophia's
On the sideboard, I would have the dishes stacked and waiting for the wonderful fall meal where we will come together to celebrate the fall harvest.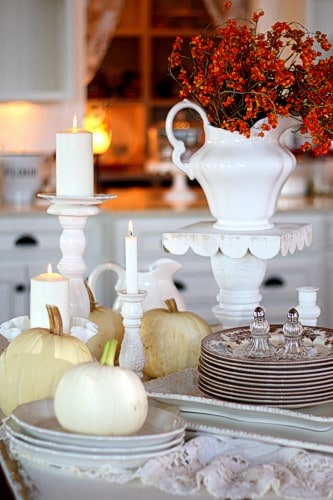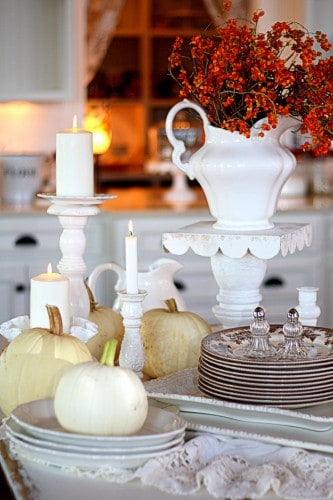 Pin
Sugar Pie Farmhouse
The island in my kitchen would reflect all the bounty of the fall harvest.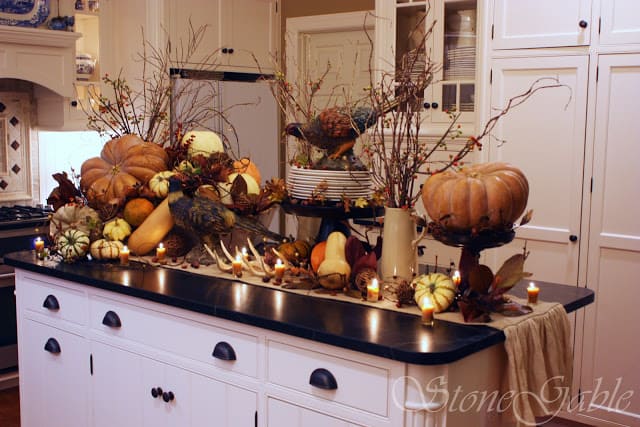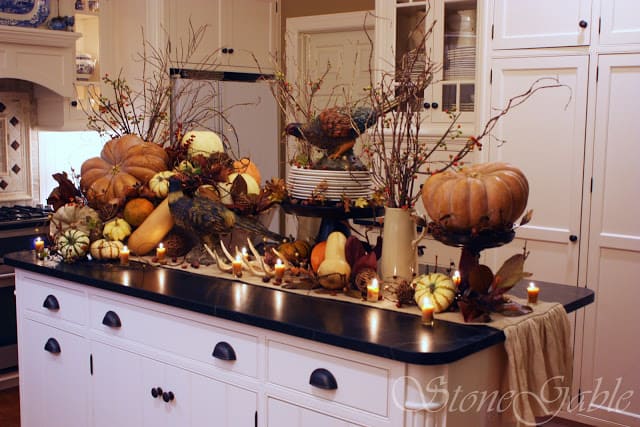 PinStone Gable
And I'd love to have you come in from the crisp fall air to have a cup of hot chocolate.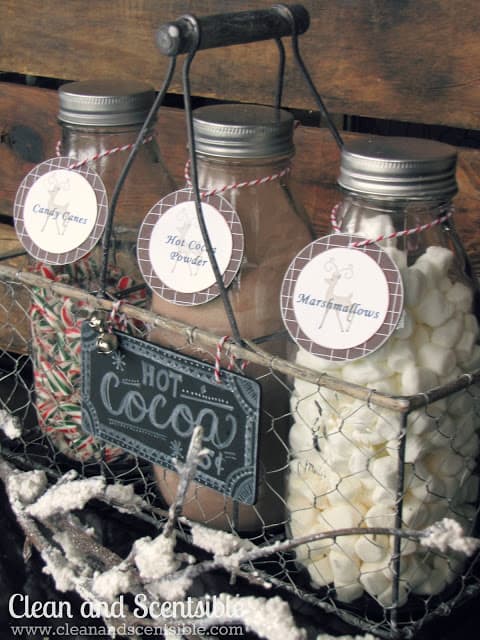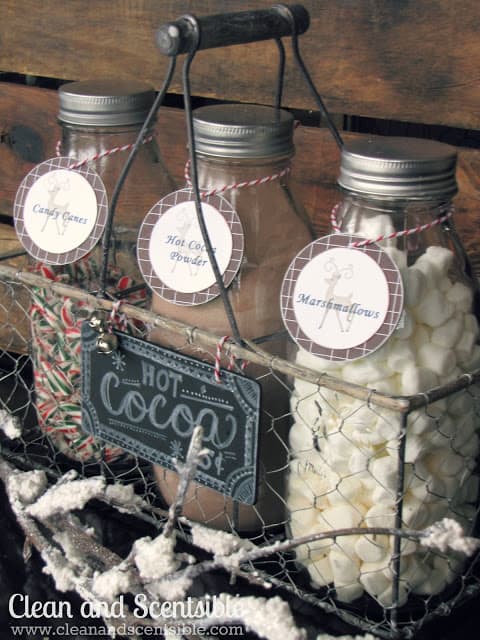 Pin
 Clean and Scentsible
We'll enjoy our hot chocolate and visit for a while at my table where my vintage basket is overflowing with dried corn from the fields and from dried hydrangeas off of the shrubs in my garden.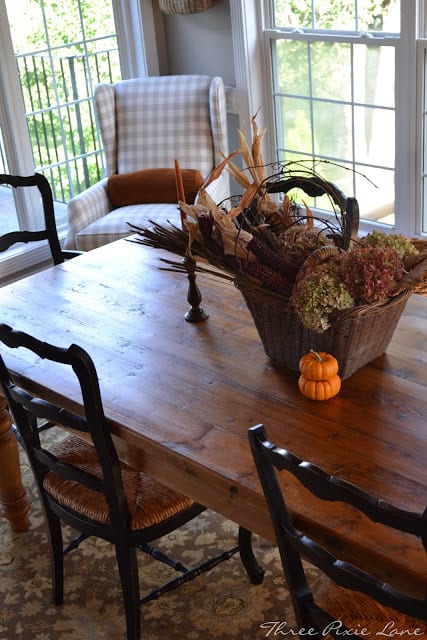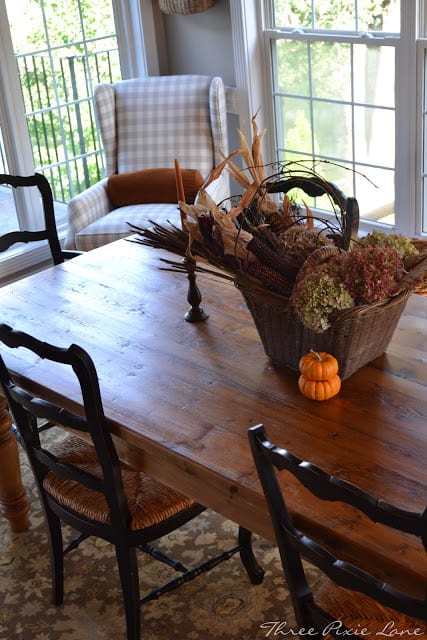 Pin
My table is located in the hearth room, so we'll especially enjoy our hot chocolate where my fabulous mantel is decorated for fall.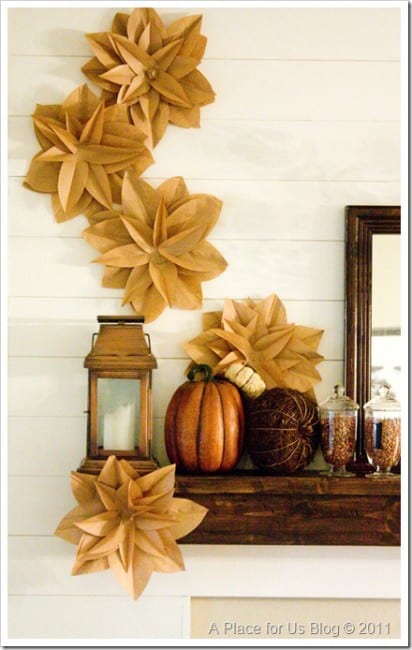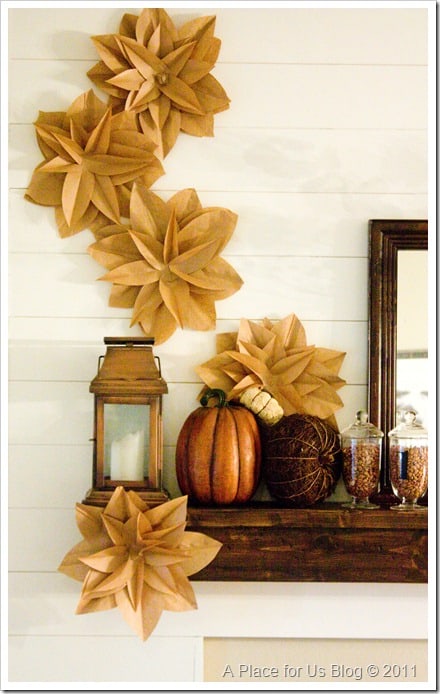 Pin
A Place For Us
As we wile away the afternoon chatting and laughing, I hope you won't be in a hurry to leave.  Because we'll be doing plenty of this once it gets dark…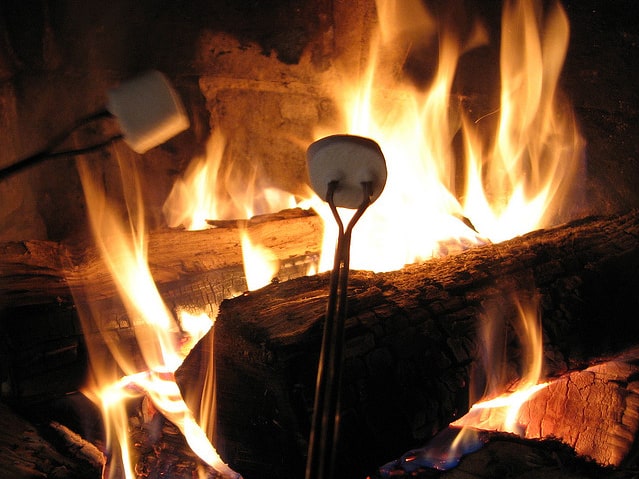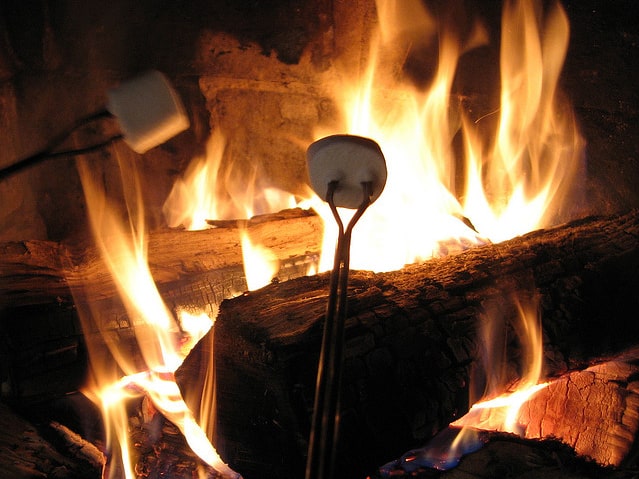 Pin
Gramercy
…right out here in the backyard.
Pin
Raised In Cotton
Ahhh…the perfect way to end a crisp fall day at the farm.
PinGreen Meadows