6 Fantastic Fast And Easy July 4th Decorating Ideas For Busy People
I'm officially dubbing this the summer of "whoa – put the brakes on!"  I honestly can't remember when we've had so many irons in the fire at once.  Summer seems like it is just passing us by at lightening speed. Don't get me wrong – everything is wonderful and I even have something exciting that I'll be able to share with you in a few weeks, but in the meantime, I haven't had two seconds to do any July 4th decorating around here.  I'm changing that right now!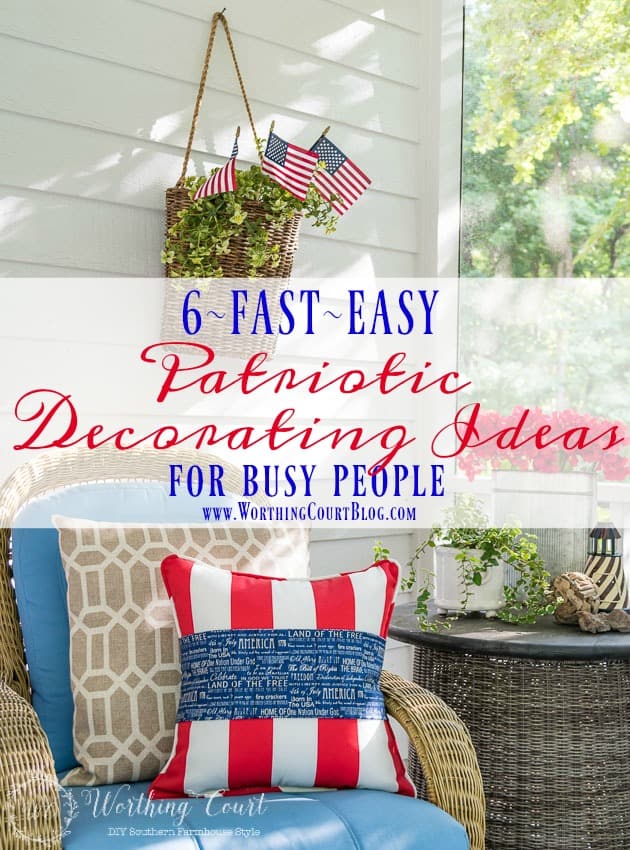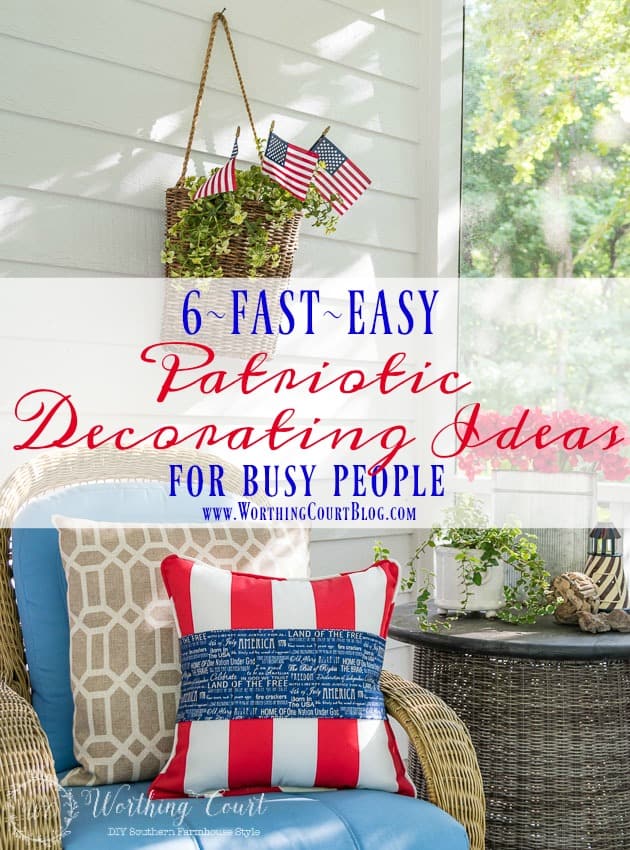 Pin
If you're finding yourself in the same boat, I've got six fast and easy ideas to add a little patriotic flair to your home here at the last minute.  Better late than never – right?
USE YOUR LANTERNS
Think outside of the box.  Grab something red, white and blue to replace the same ole, same ole candle that's always in your lantern.  Looks great on it's own or as a quick and easy centerpiece!
12 WAYS TO DECORATE WITH LANTERNS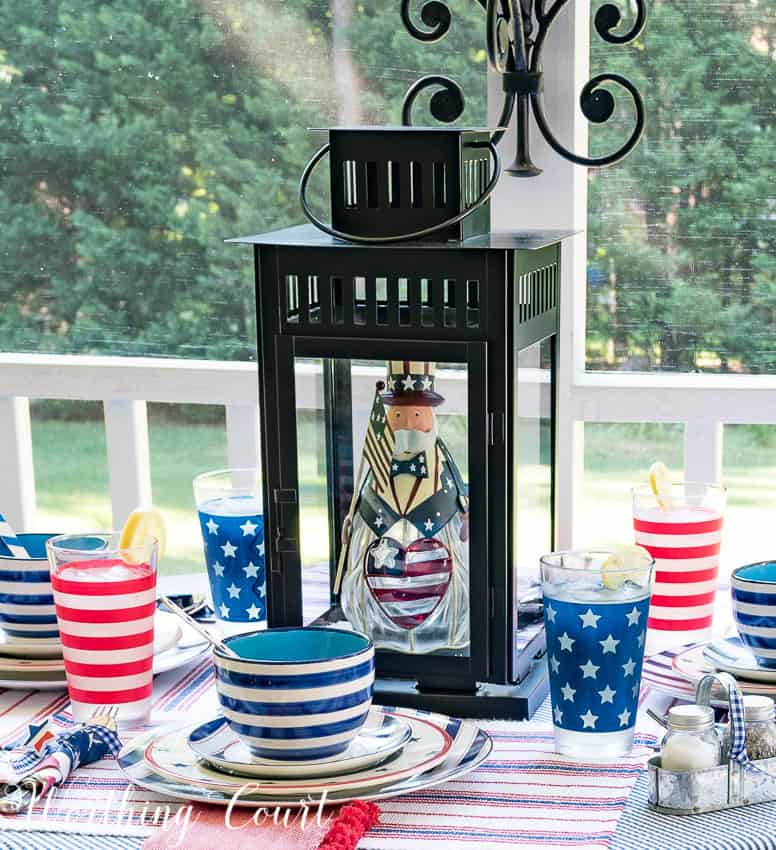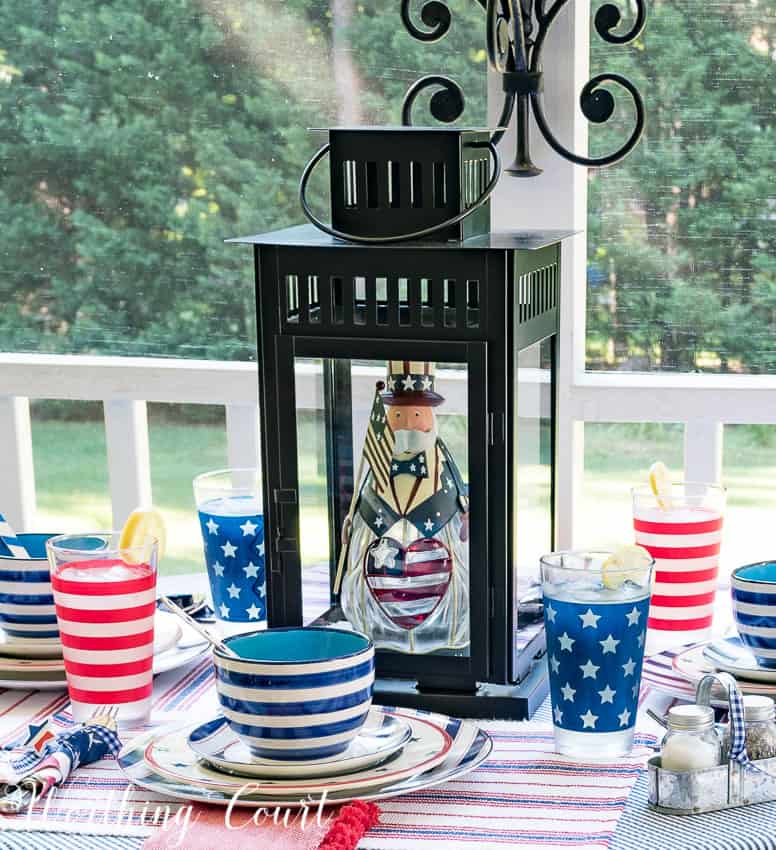 Pin
PATRIOTIC PILLOWS WITH NO SEWING REQUIRED
Can you wrap a present?  Then you can certainly come up with some patriotic pillows in a flash!  Simply wrap the pillows with fabric as if you were wrapping a present and secure with ribbon or twine.
SUPER EASY DECORATING IDEAS FOR JULY 4TH GATHERINGS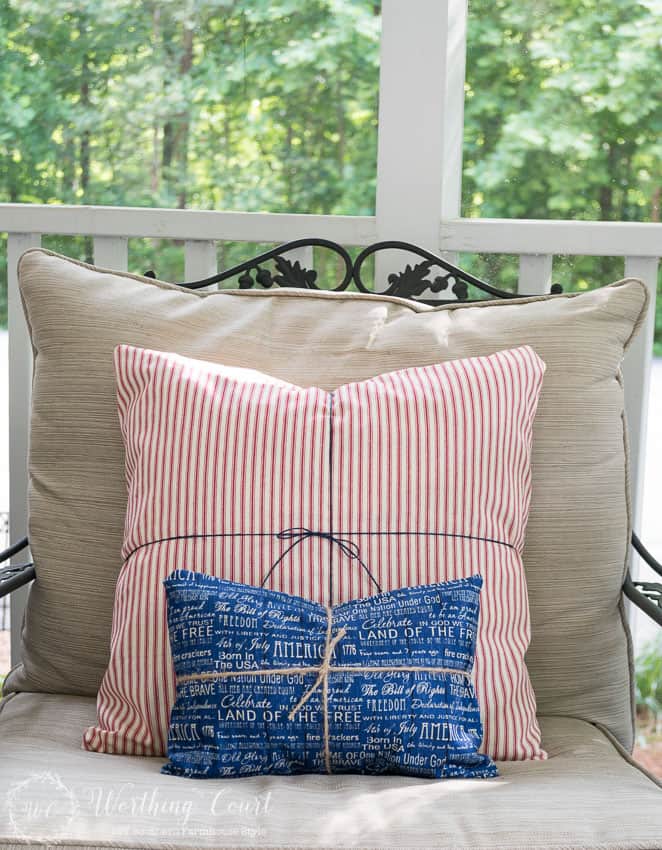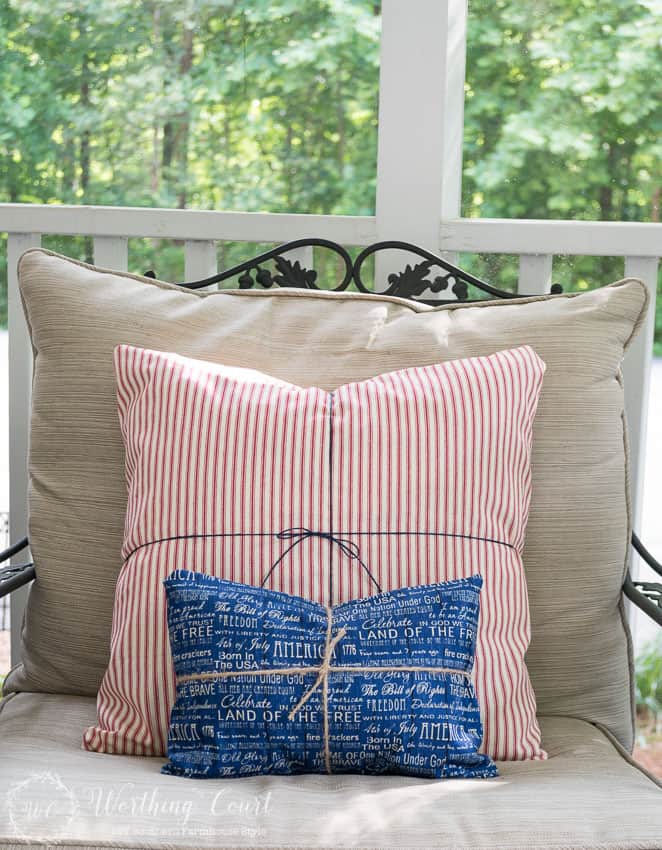 Pin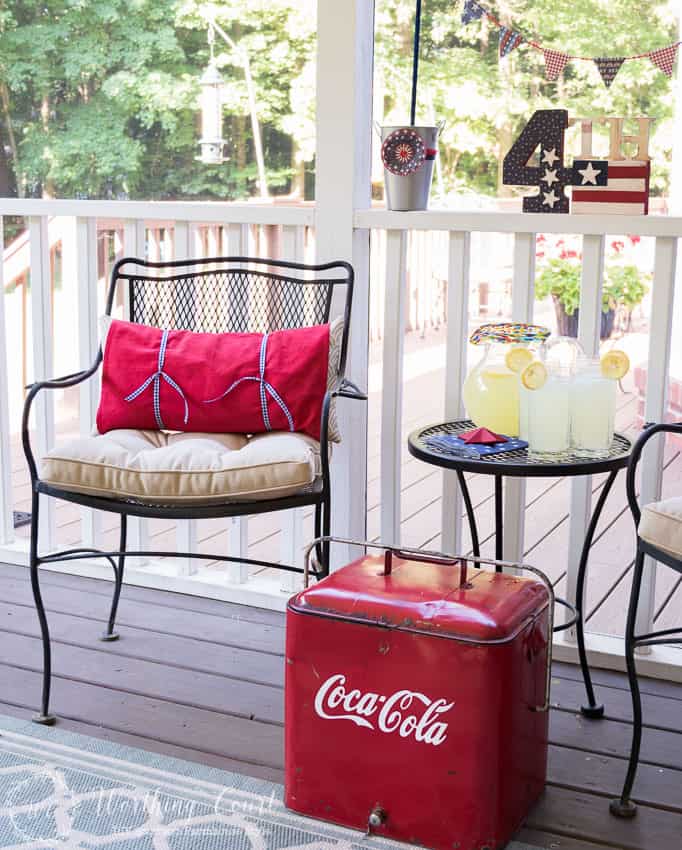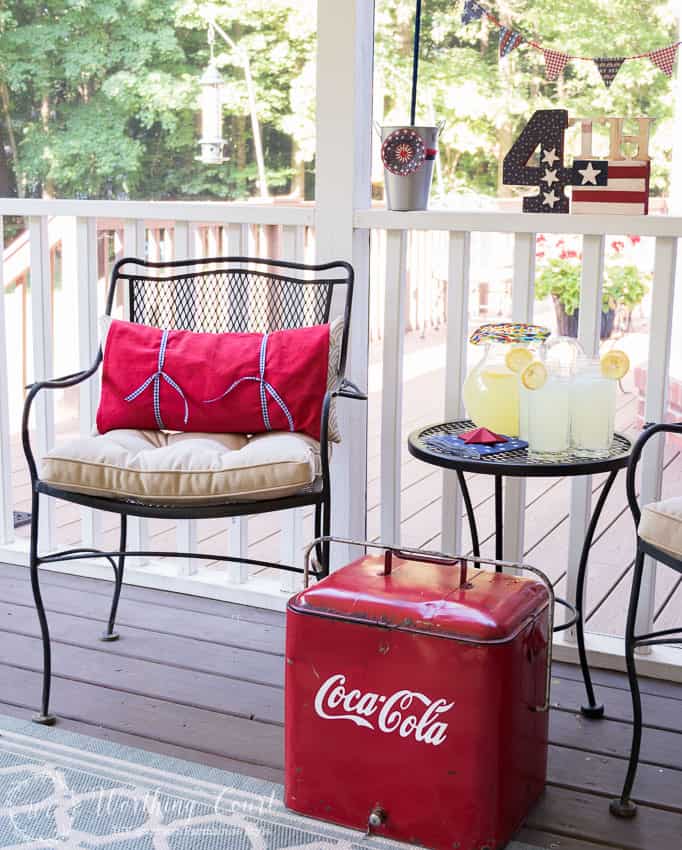 Pin
Or, how about just adding a band of fabric to an existing pillow and securing it in back with a safety pin?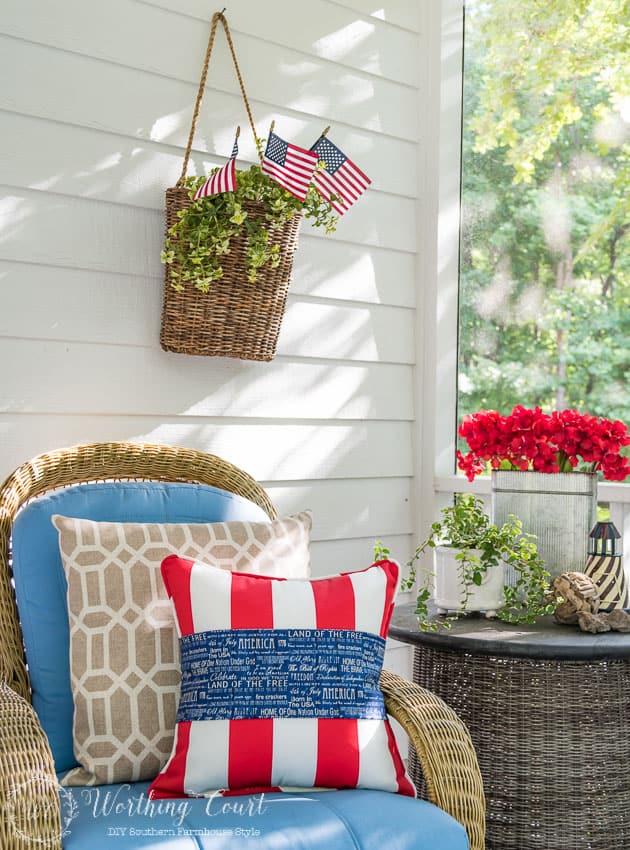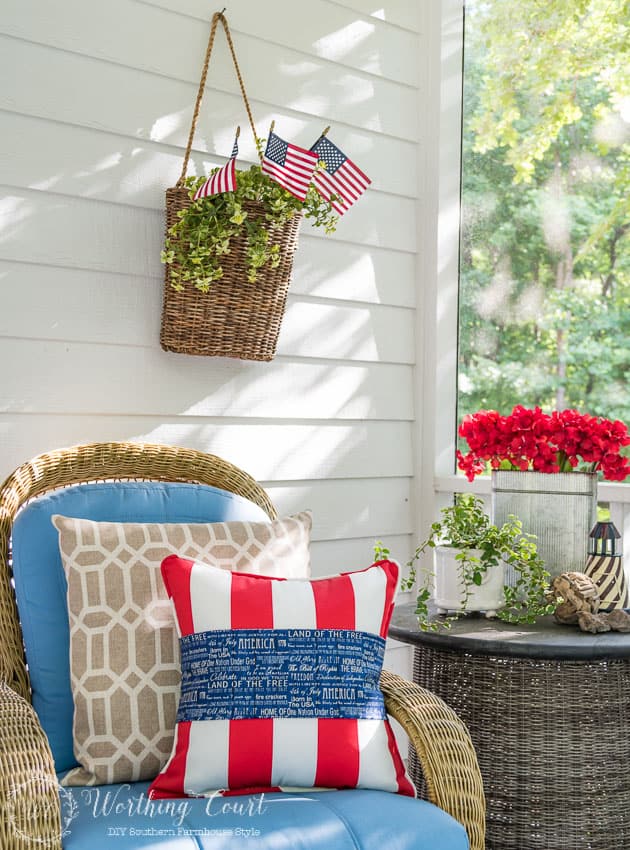 Pin
WHIP UP A REFRESHING TREAT
Let's face it, July 4th is usually a sweltering day.  Make these patriotic red, white and blue popsicles for a refreshing, cold treat!
SUPER EASY AND FUN RED, WHITE AND BLUE POPSICLES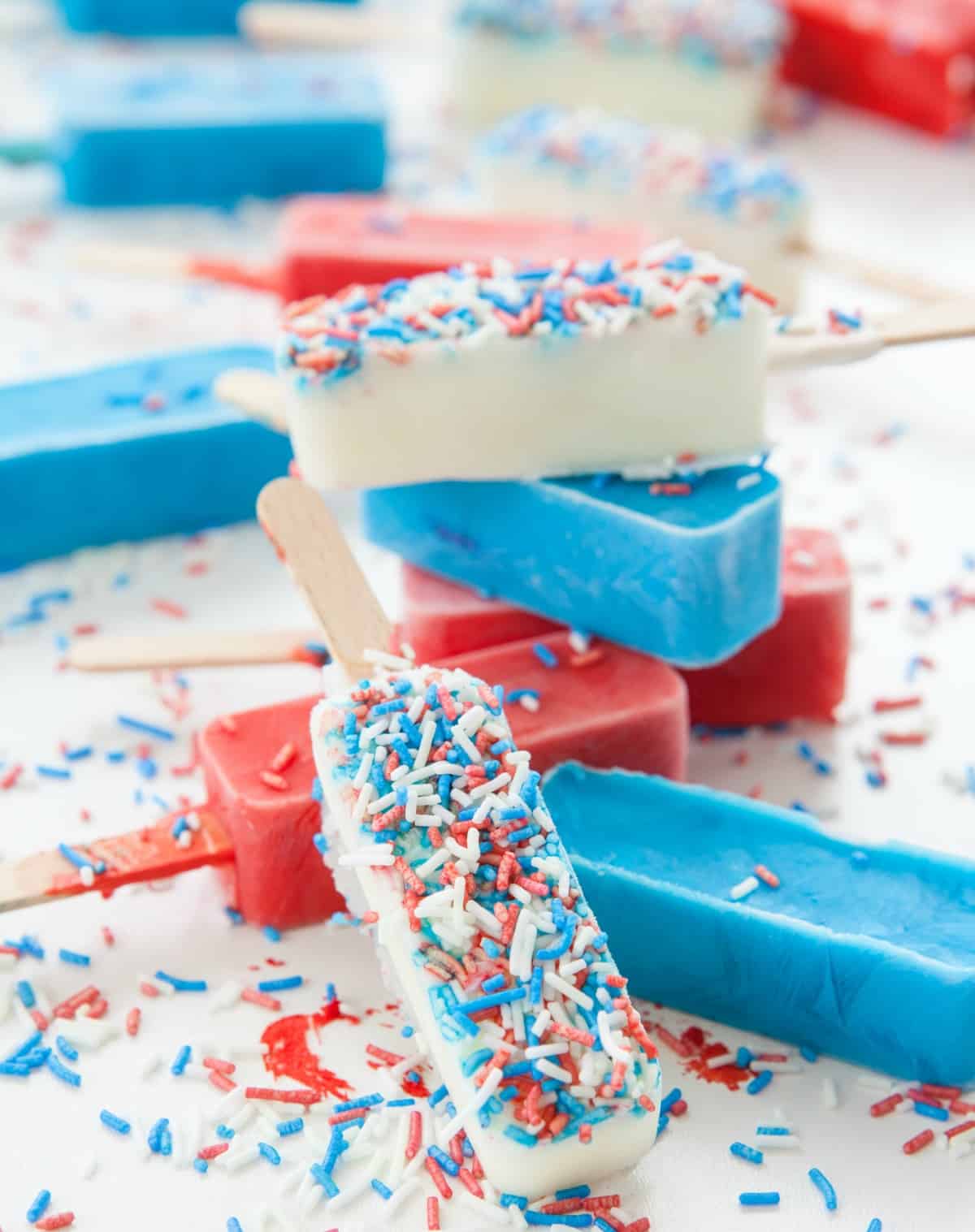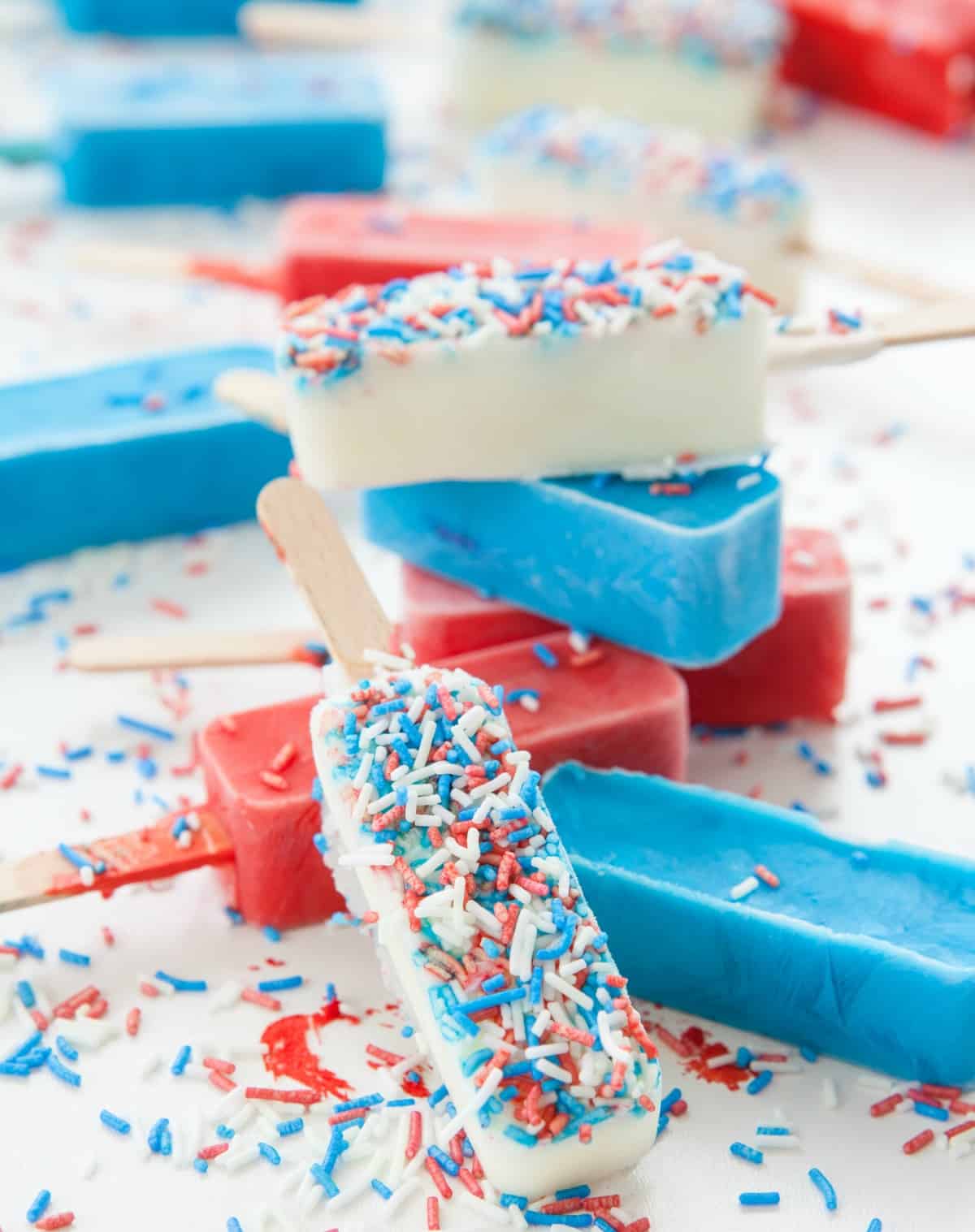 Pin
HAVE FUN WITH A QUICK CRAFT
Can you spare thirty minutes?  Then you can put together a really cute bunting using any type of wired ribbon that you like.  No sewing and no template required!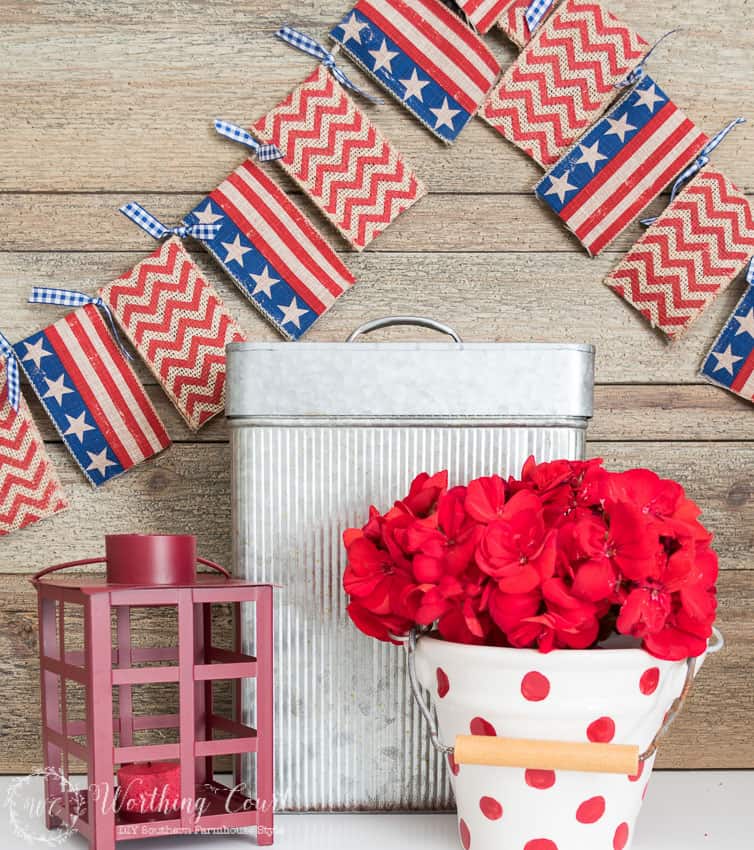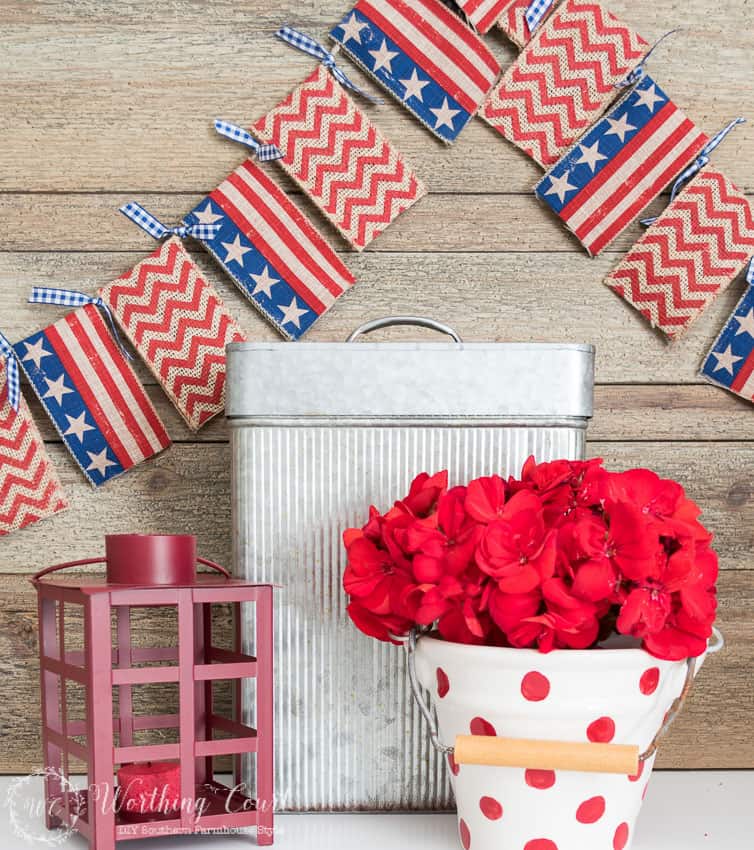 Pin
SET A PATRIOTIC TABLE
If you're entertaining, pull out any remotely patriotic dishes and linens that you may have.  If you're not using "real" dinnerware, there are loads upon loads of paper options available!
MY SCREEN PORCH IS JULY 4TH READY!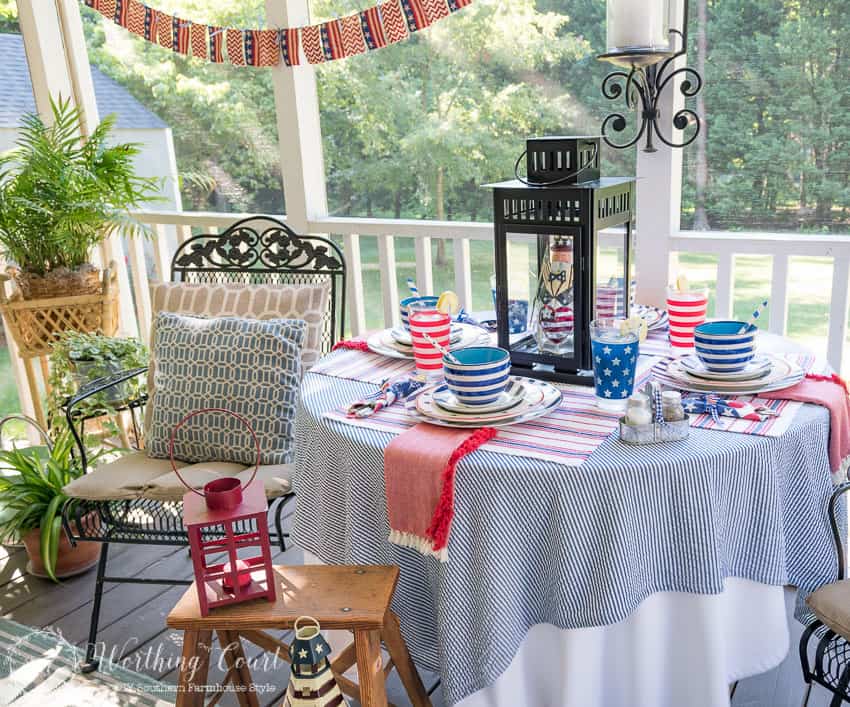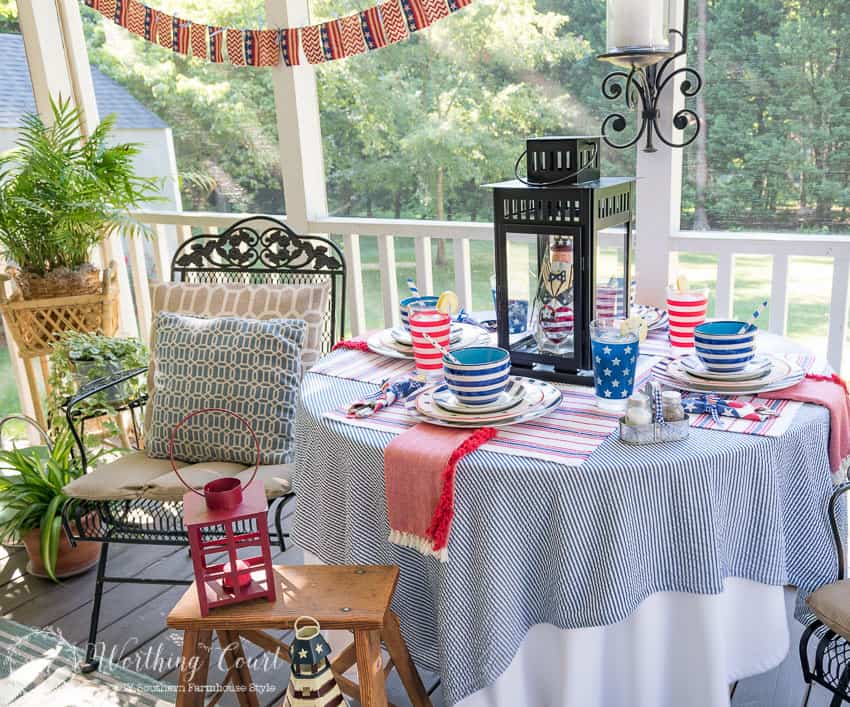 Pin
GET READY FOR FUN!
Even as an adult, I always think that the real fun on July 4th starts after dark, 'cause that's when the sparklers come out!  Fill a container with boxes of sparklers so that kids and adults alike can grab them on the run.
MY SCREEN PORCH IS JULY 4TH READY!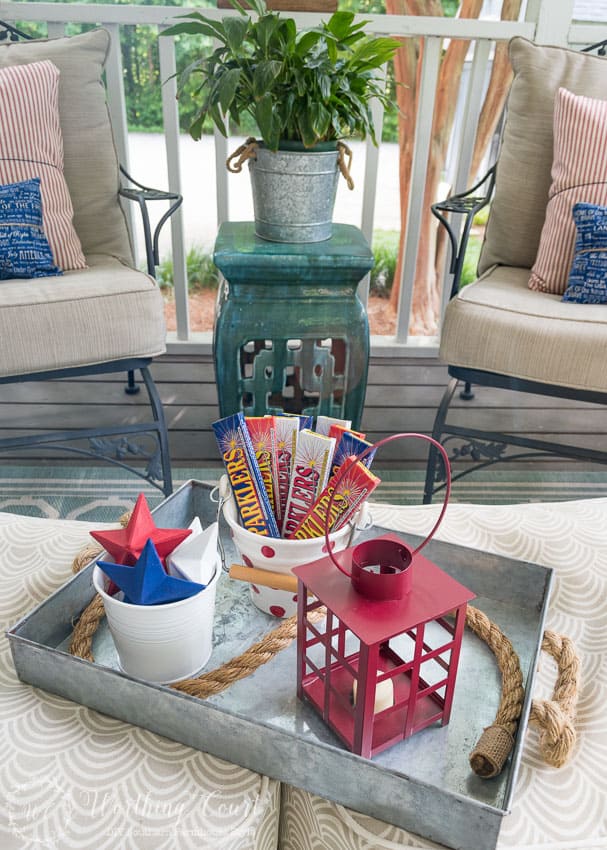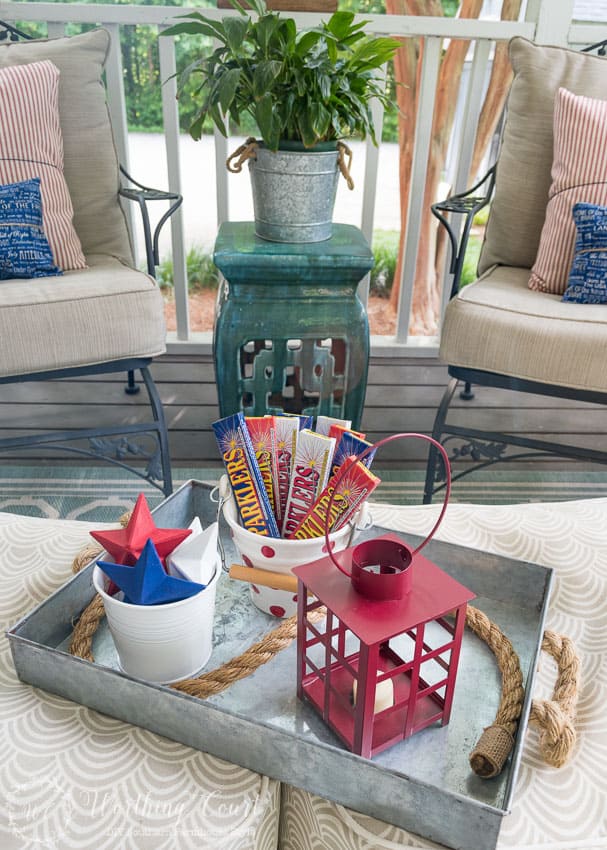 Pin
No matter how you celebrate, I hope that you enjoy this wonderful All American Holiday!  We are all so, so blessed to live in the land of the free and the home of the brave!