5 On Friday: Five Favorite Shiplap Walls
Have you jumped on the shiplap wood planked wall bandwagon? Boy, I have! Thank you very much, Fixer Upper.
I'm planning a little shiplap wall project myself (and if all goes according to plan, you're going to be blown away by the simplicity of it), so I thought it would be fun to share five of my favorites.
First up is this charming coastal dining area filled with shiplap. I love the slightly formal chandelier mixed with the rustic shiplap and furniture in the room.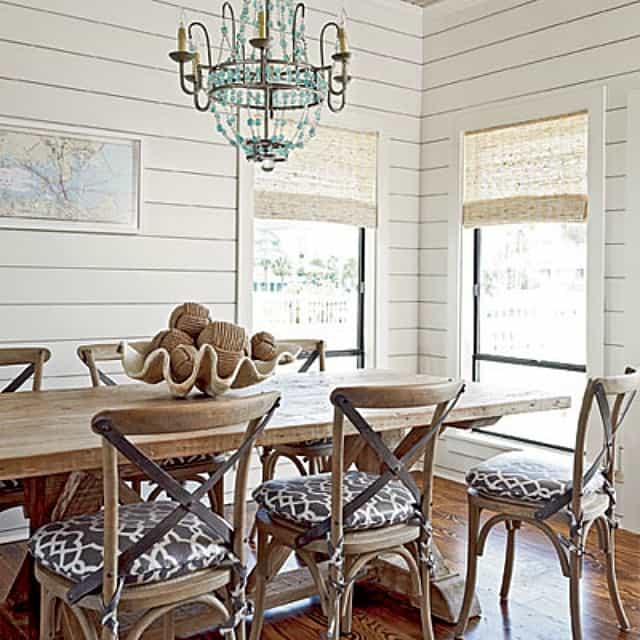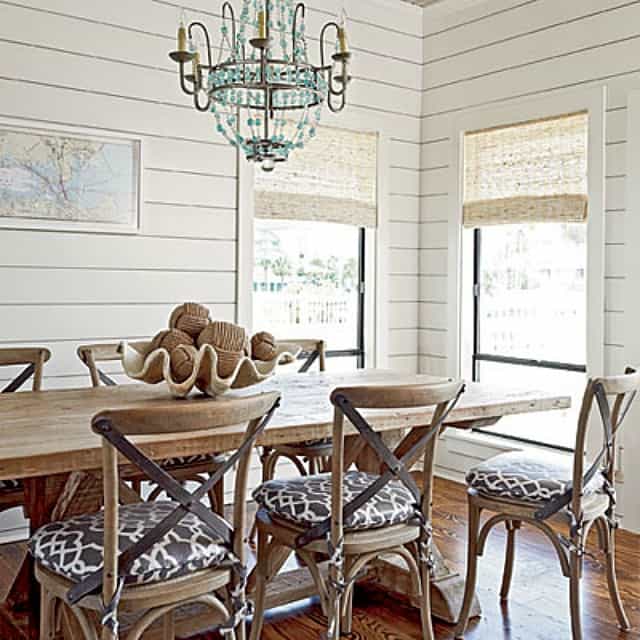 Pin
This wall is made even better by the addition of chunky, warm, rustic wood.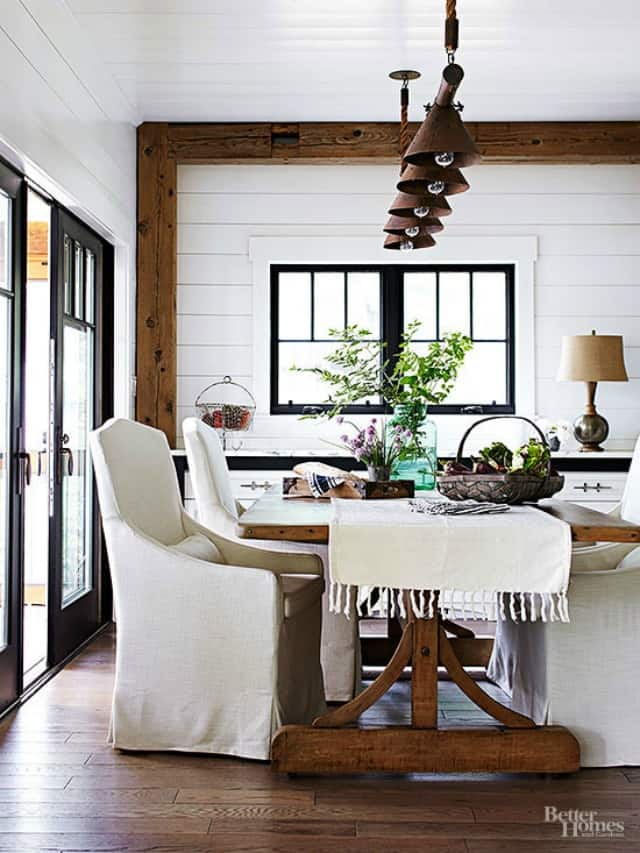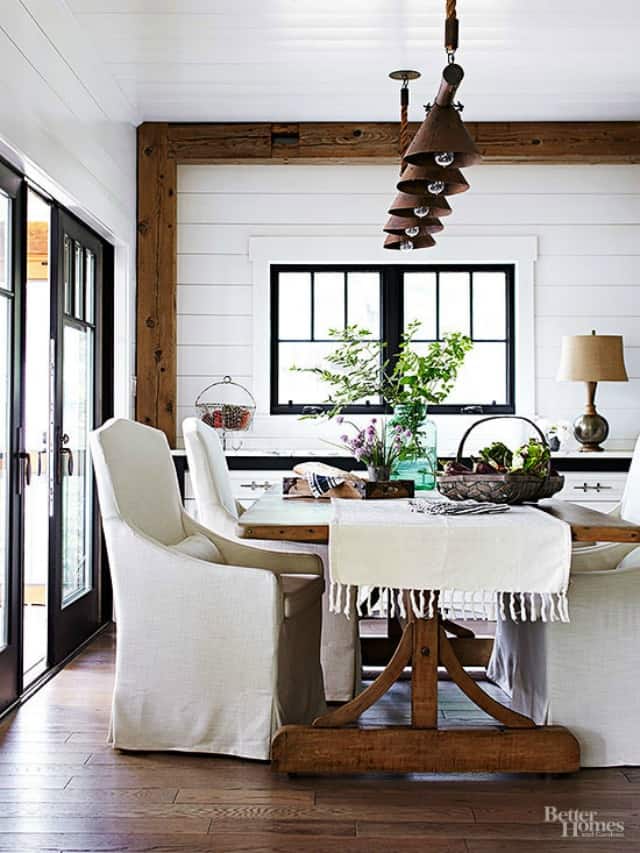 Pin
I'm not so sure how I'd like dining here with a mounted deer head staring down at me, but I do adore the overall look of the shiplap in this room.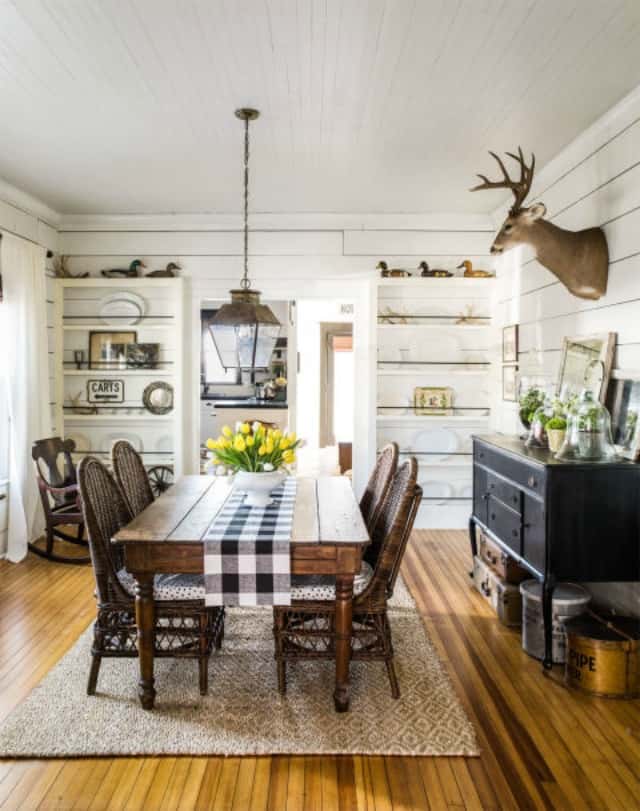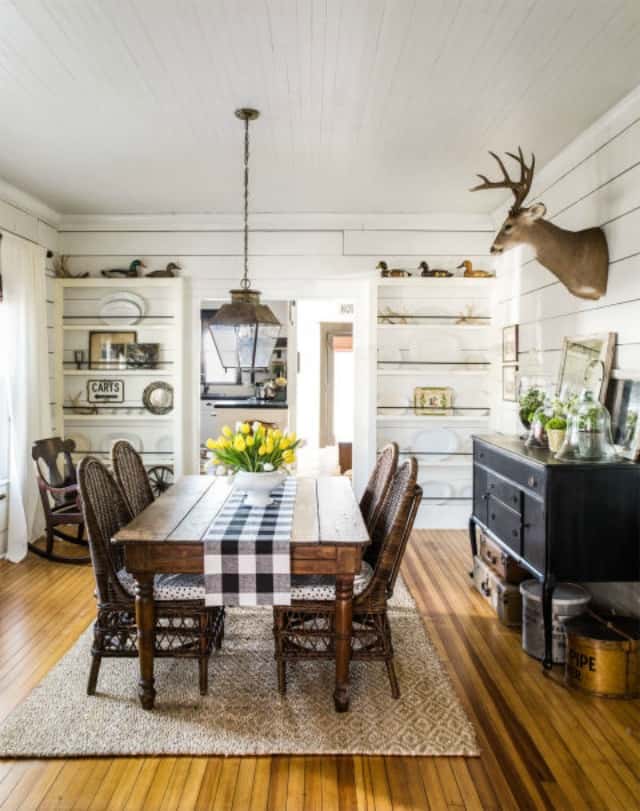 Pin
A beautiful mix of rustic furnishings and accessories mixed with classic traditional soft furnishings.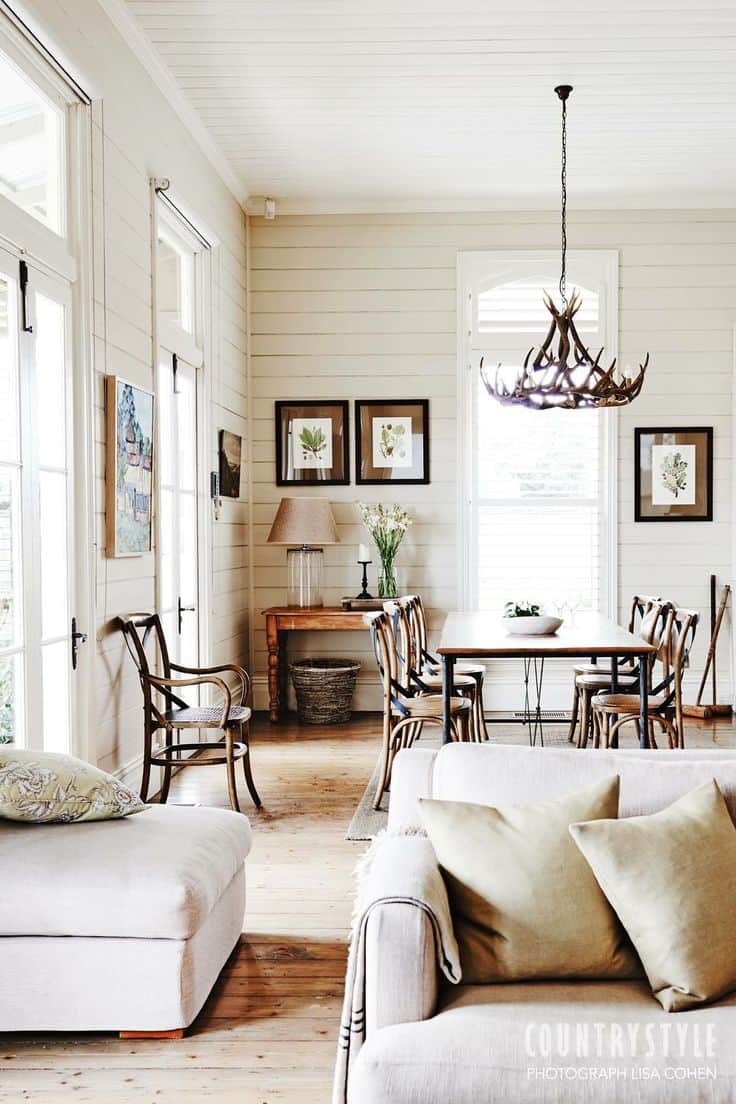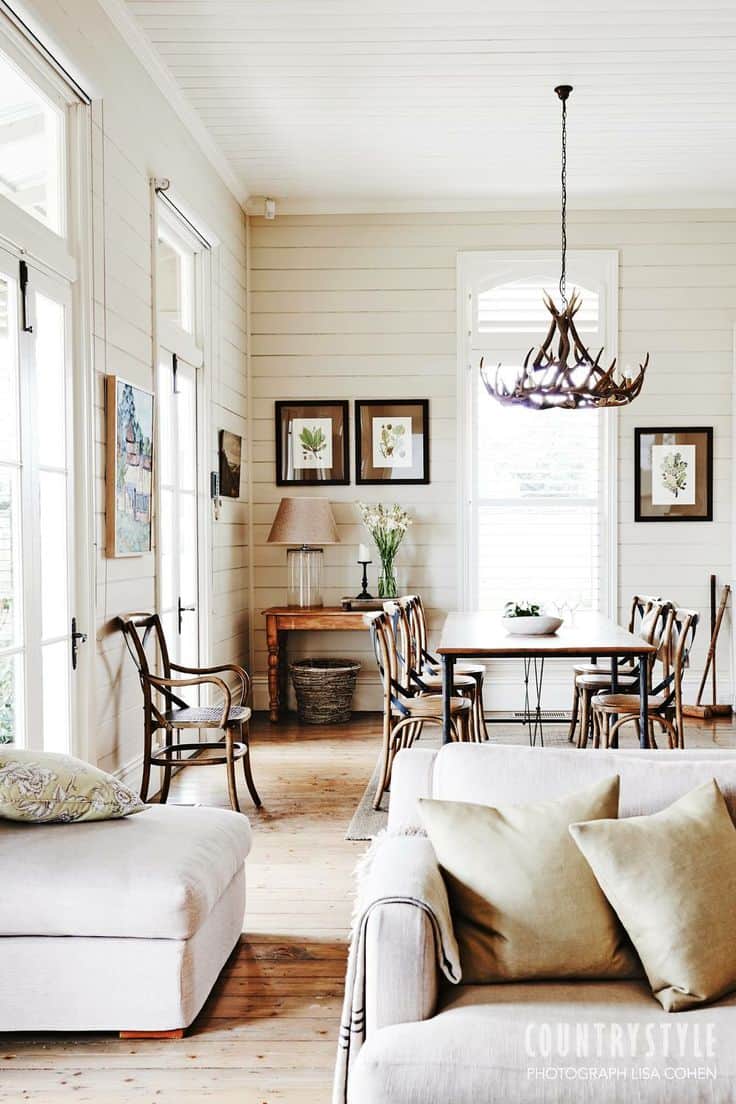 Pin
Lisa Cohen Photography
Shiplap doesn't have to scream rustic. It plays well in more modern interiors too.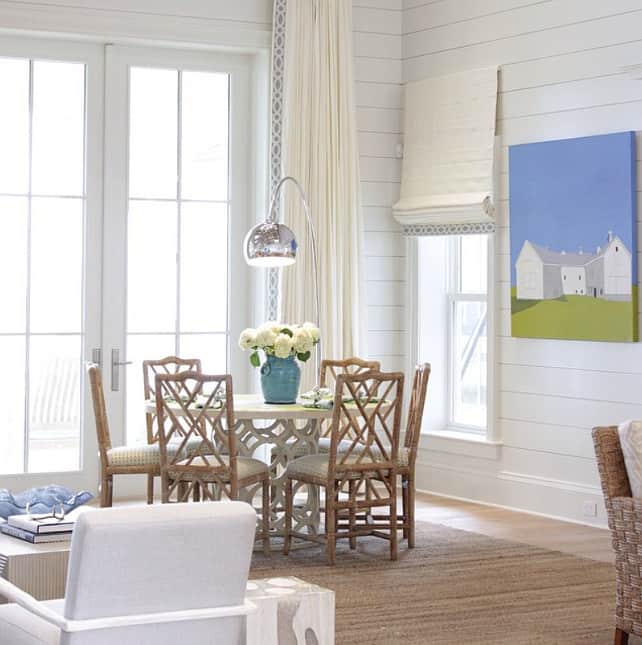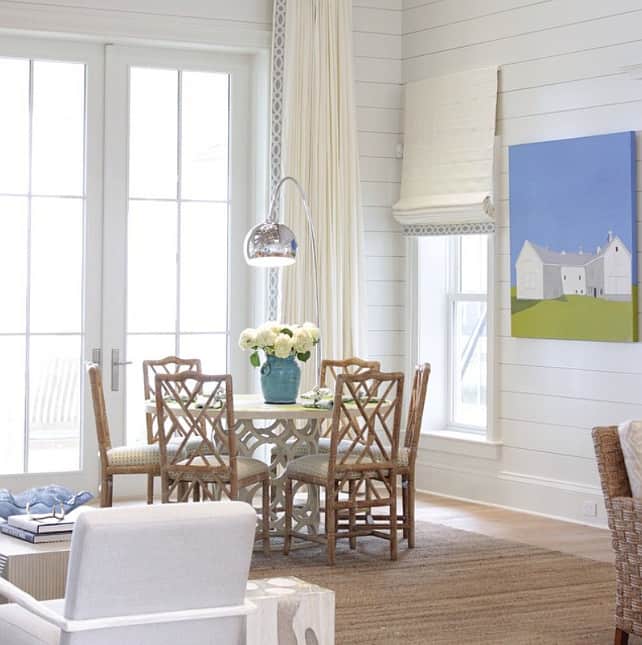 Pin
Collins Interiors via Home Bunch
Um…did you notice anything about these faves of mine? All of these fantastic examples are located in an eating area of some sort. Yep – now that I've finished my kitchen and breakfast area, I'm ready to move on to my dining room. And I'm thinking that a little shiplap will be just what the doctor ordered!