Hi everyone!  Well…I think I've finally finished updating the dining room.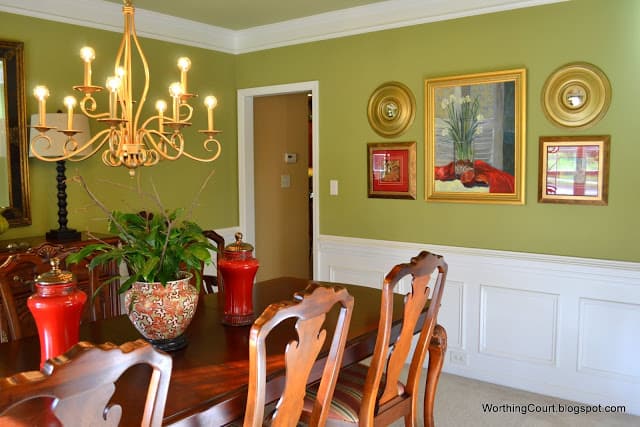 The final item on the list was to figure out some sort of art for the big blank wall at the end of the dining room table.
I looked and looked at so many different things and never could find just the right one.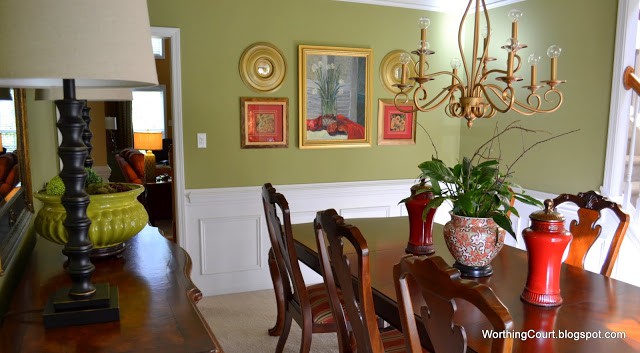 It finally occurred to me that I could put together a wall gallery using mostly items that I already have – duh!So I took the oil painting from the family room and two pictures from the kitchen (I repainted the frames) and combined them with my diy convex mirrors.
For less than $50, I was able to put together this simple, symmetrical gallery.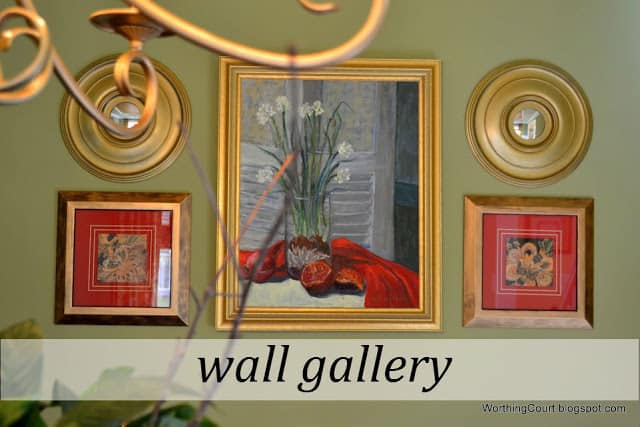 I've mixed entirely different shapes and sizes within my mini-gallery, but it works because I kept the entire gallery confined within one big virtual frame that defines the outer edges.
One last little detail to be taken care of popped up when several of you suggested that I paint the off-white candle sleeves to match the rest of the fixture after I painted it gold.
Chandy before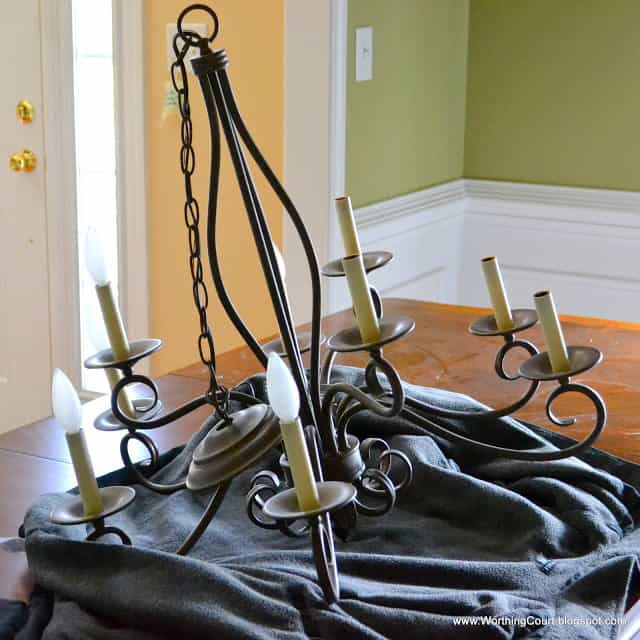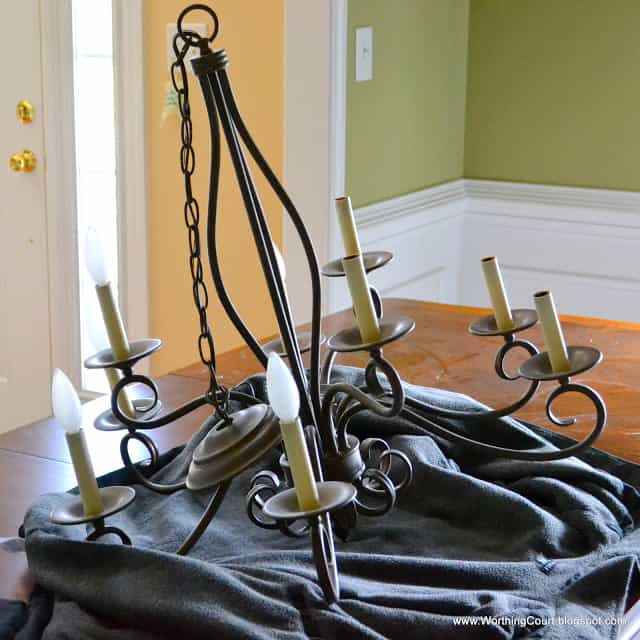 Chandy after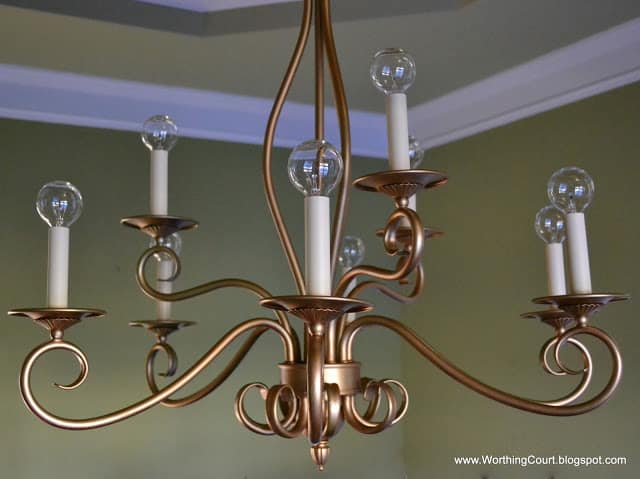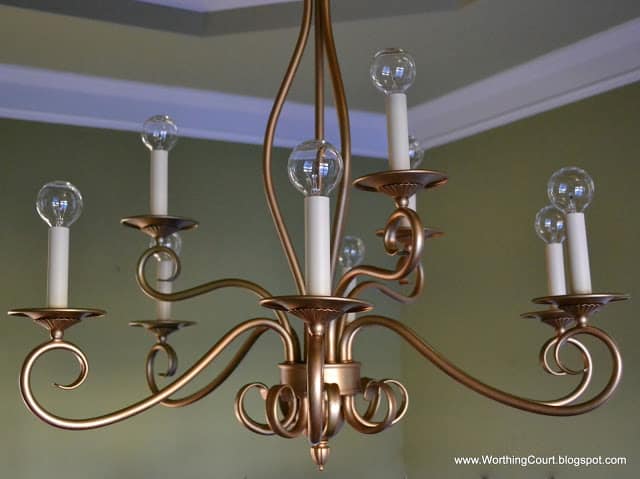 Chandy after the after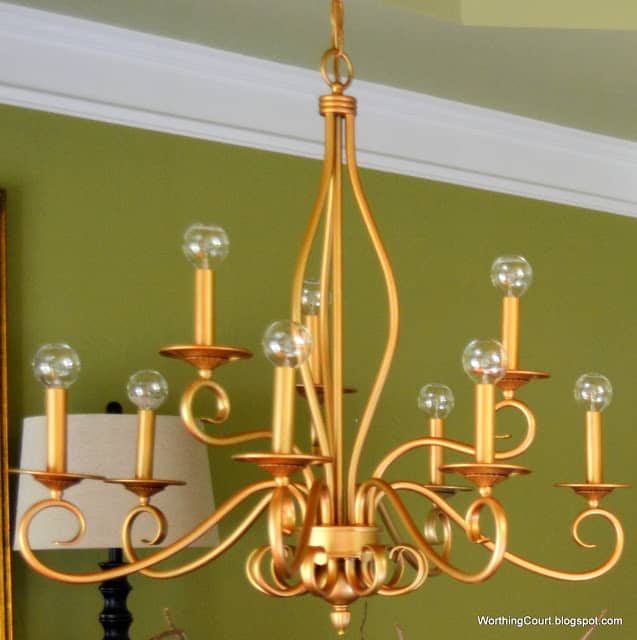 Funny how such a small detail can make such a big difference! Thanks to all of you who suggested that.
I decided to take new pictures of the entire room, now that I've finished with the updates.
I have to say that I'm not wild about how my wide angle camera lens distorts the room, but you get the idea.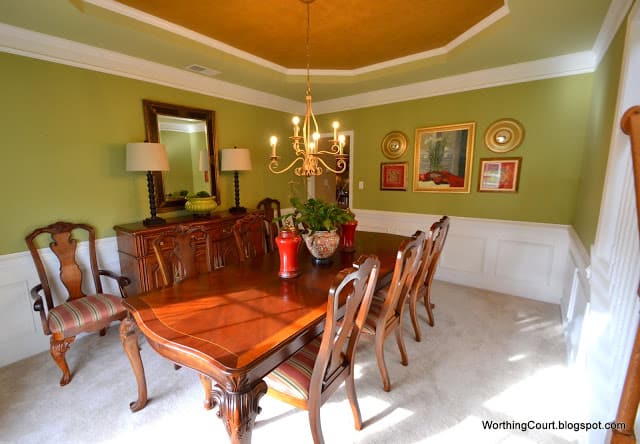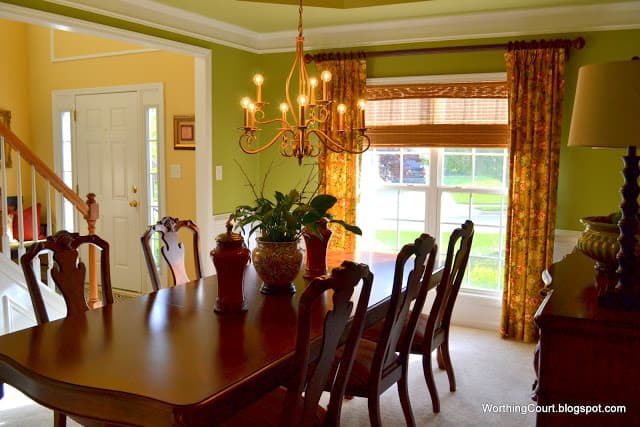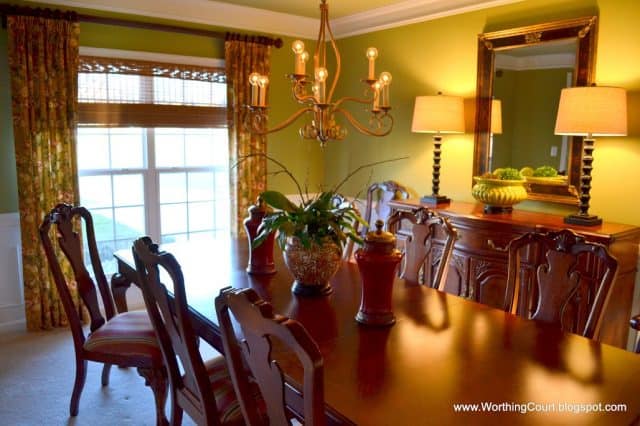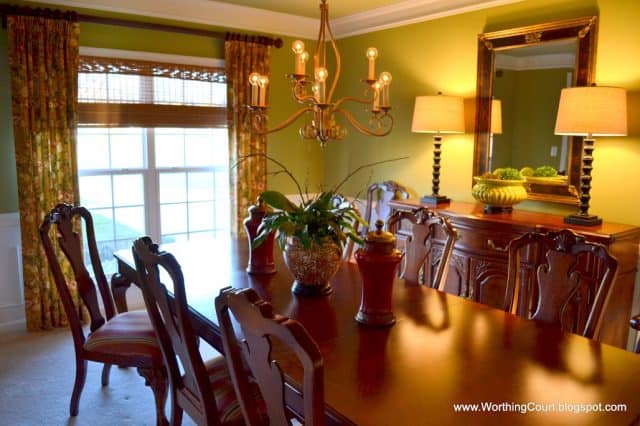 Lastly, I included this one just because I like the angle it was taken from. ☺