I finally have one whole area in our new-to-us house that is mostly finished that I'm ready to share with you! Welcome to our foyer. Come on in!
UPDATE: The foyer hasn't changed much, but we've put in a new front door! Click HERE to take a look.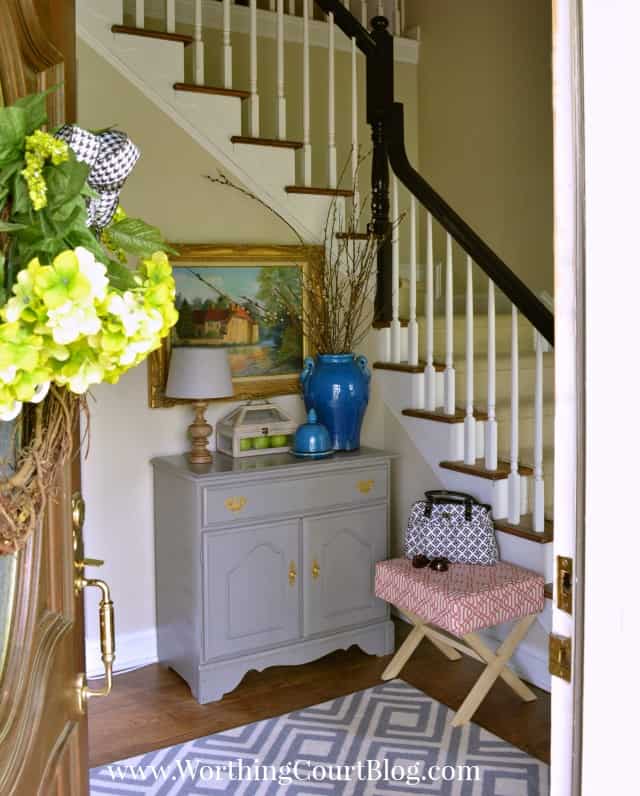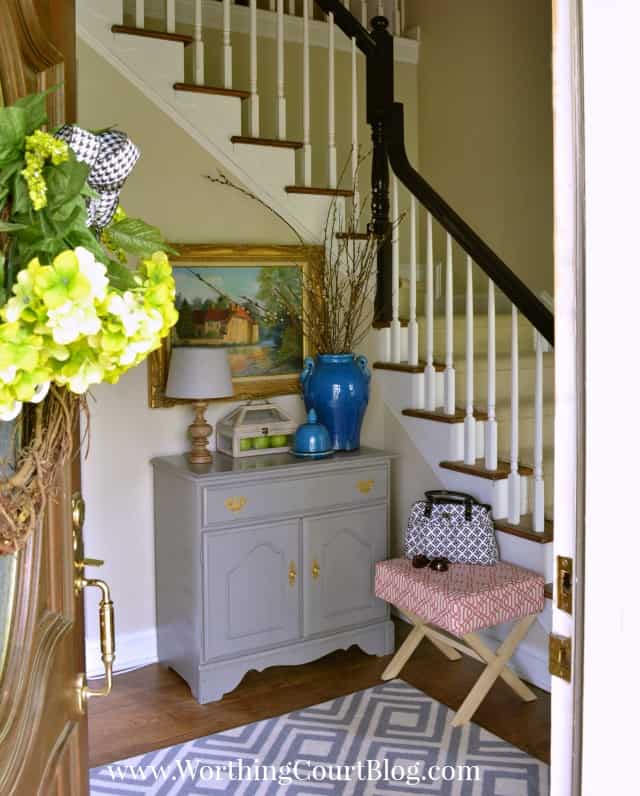 With all that we've been doing at the house, it has been nearly impossible for me to stay focused and completely finish one room before jumping off to something else. So I'm proud that I actually have one whole space ready to share. Yes, it's just a foyer instead of a whole room, but still.
My gray chest fits perfectly in this corner by the stairs. And a new x-stool from Target gives this area a much needed pop of something bright.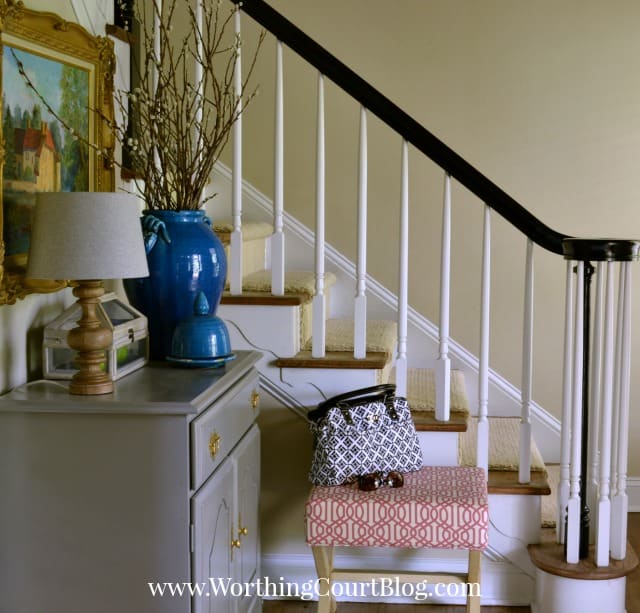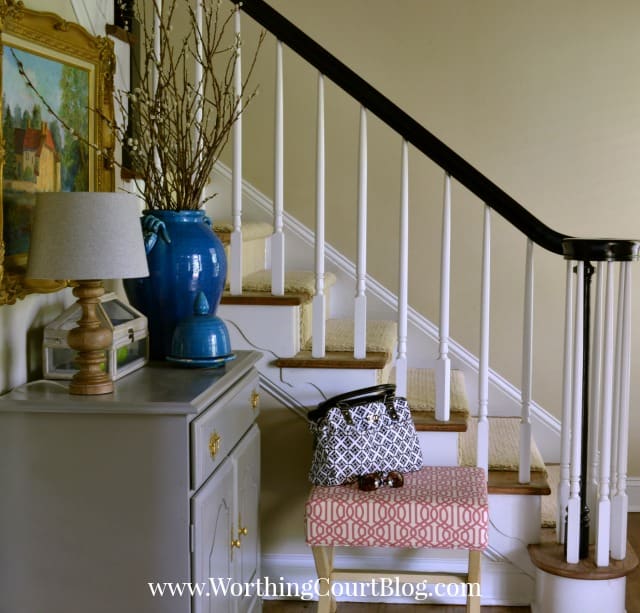 I first shared this stool with you in my Steals And Deals Not To Miss At Target post. The certain someone that I said ordered one of these was me! At less than $30, it really was a steal and is just what this spot needed. Plus, it's a great drop zone for my pocketbook.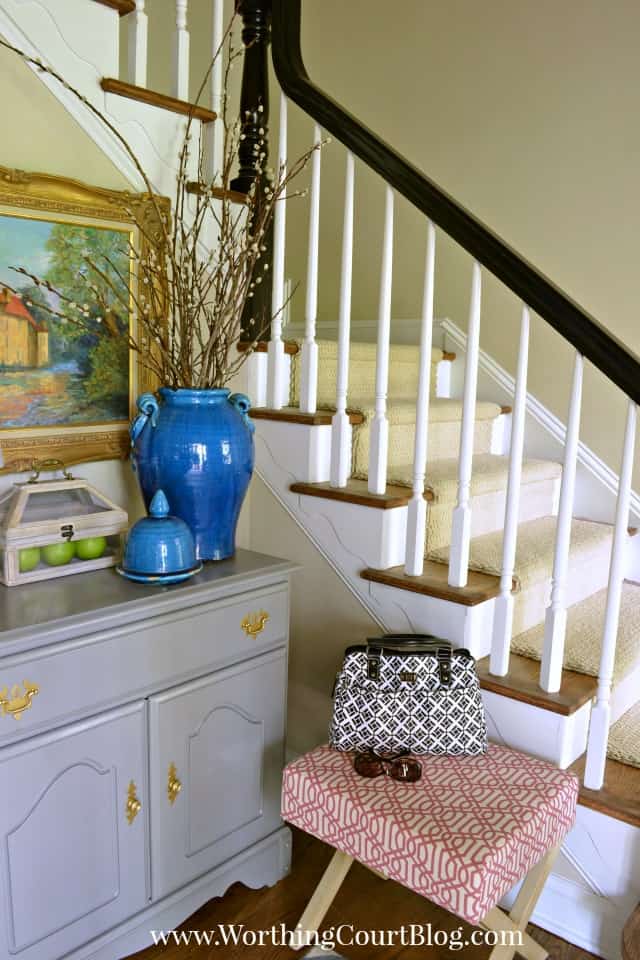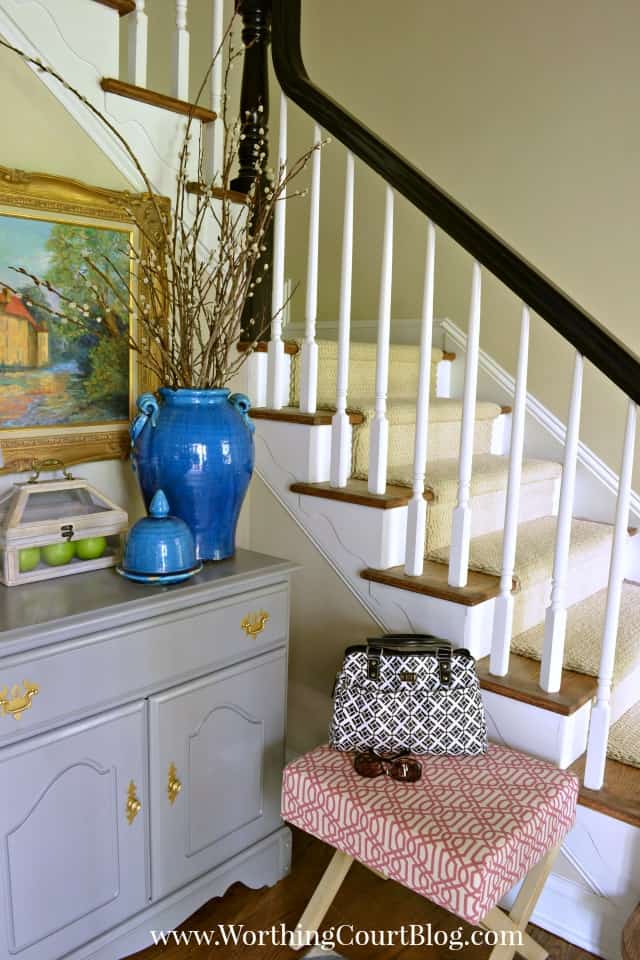 My foyer has always been a favorite place for me to add simple seasonal accents to. The pussy willow branches in the blue urn are my nod to spring. The painting is an original oil of an Italian villa painted by my aunt. It's a sentimental piece that I love and will always have a place in my home. The small lamp and lampshade are from Target and the faux apple filled terrarium box is from At Home.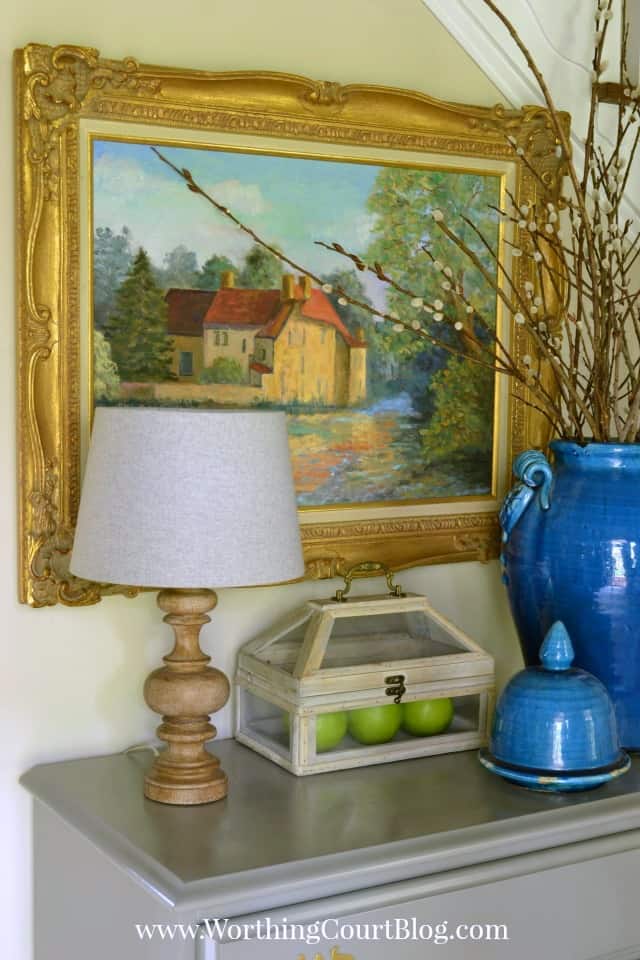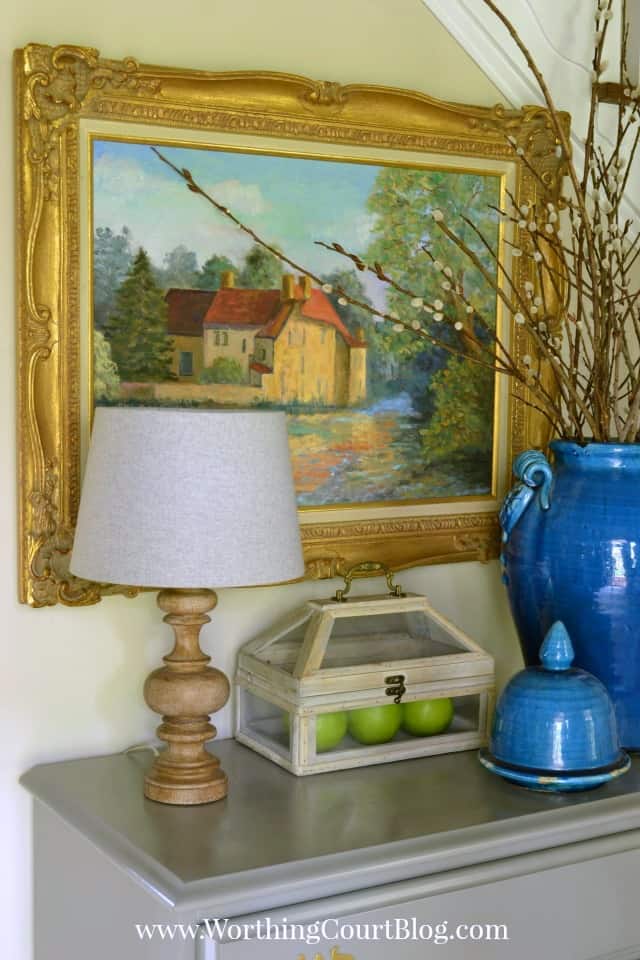 A mirror and shelf hang on the wall on the other side of the foyer, behind the front door. It's a great place for me to keep the dog's leashes handy.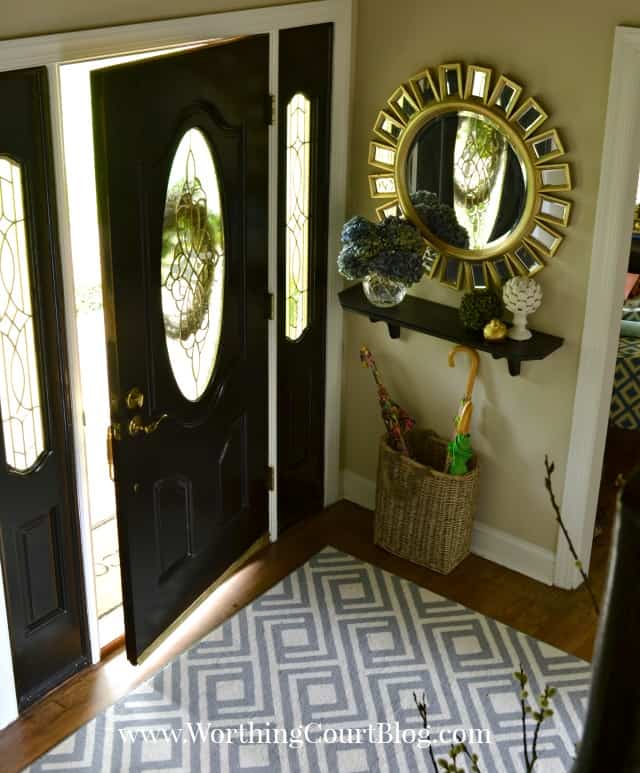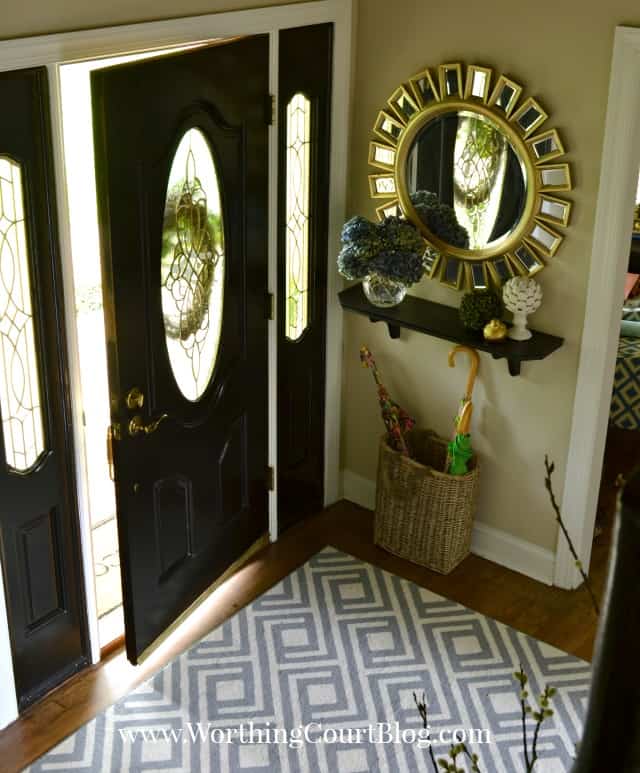 At $29.98 , the area rug was another clearance find from Target. The foyer tends to be on the dark side so a bright rug was necessity.
I love a pretty umbrella and this rectangular basket, from New River Pottery, is a great place for holding my beginning collection of them. Do you know of any places to find really cute ones?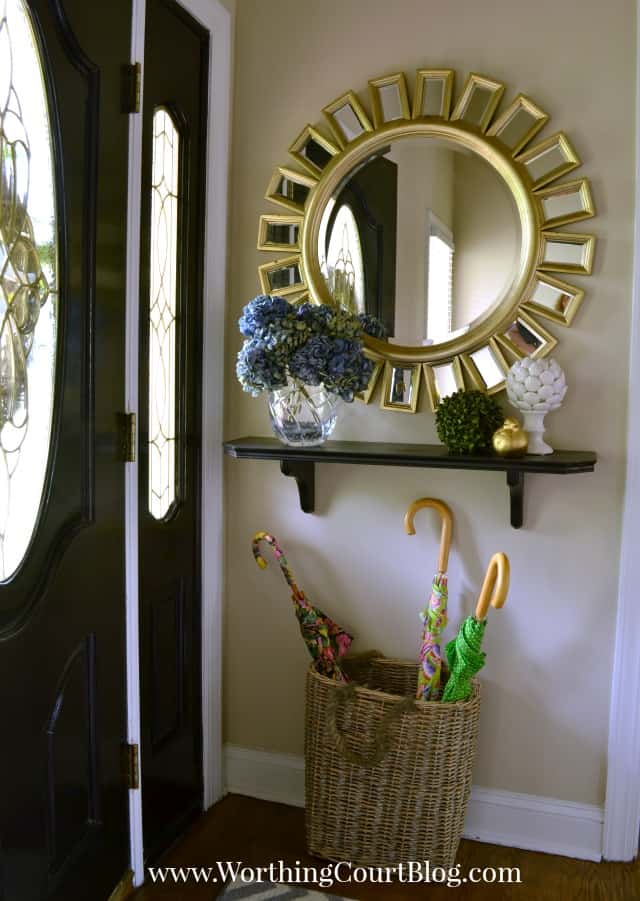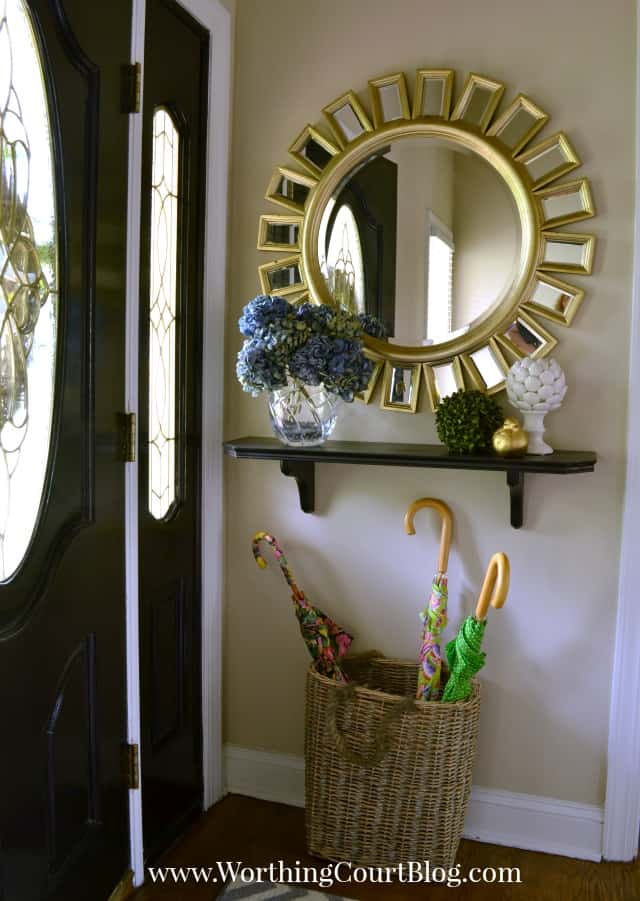 I found the dried hydrangeas on a junkin' jaunt last summer. They're so delicate – I made sure that they rode in the car with me when we moved! I used the hairspray trick, but they still drop petals with the least little bump. I'm not sure how long they'll last, but I'll enjoy them while I can.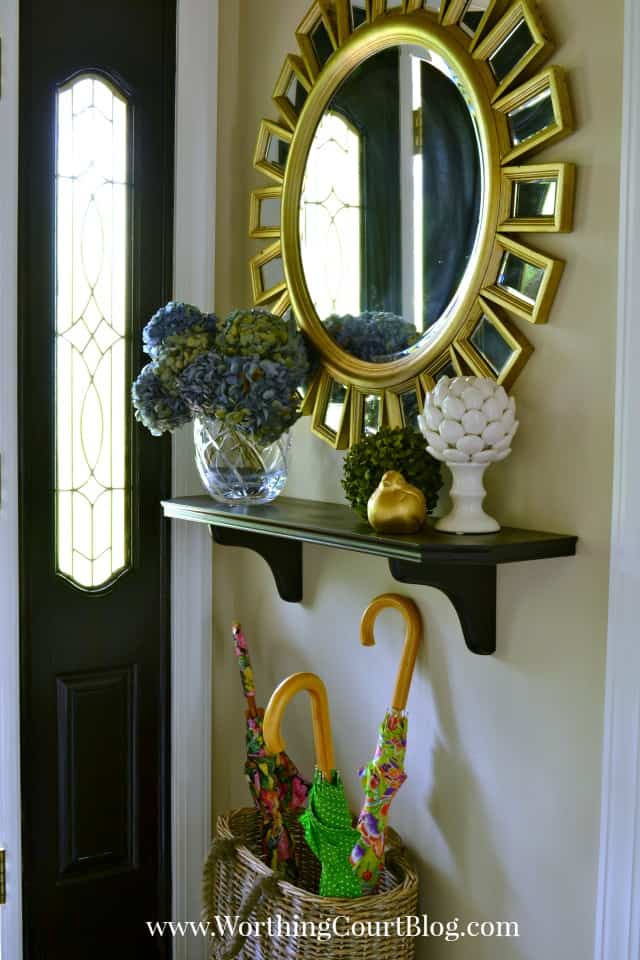 The foyer looks much different than when we first looked at the house. Here it is filled with former owner's furnishings and painted a lovely shade of mauve.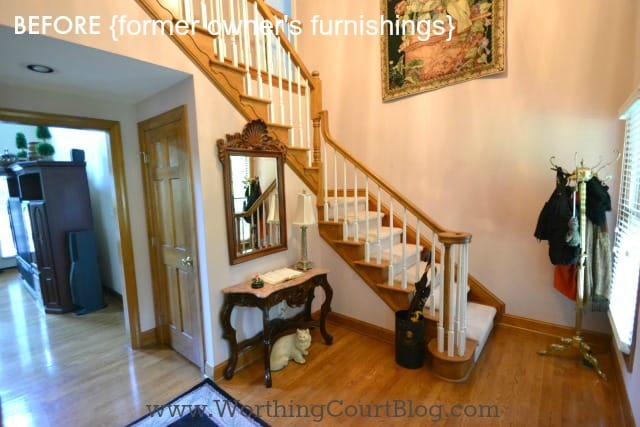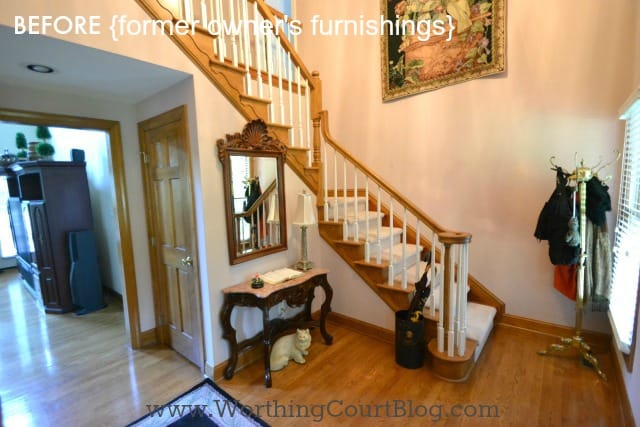 One of the first things that we did was to paint the handrail black and the rest of the trim white. The steps were stained to match the refinished hardwood floors and the old pink carpet was removed and replaced with a neutral color. Here it is before the steps were refinished and the new carpeting was installed.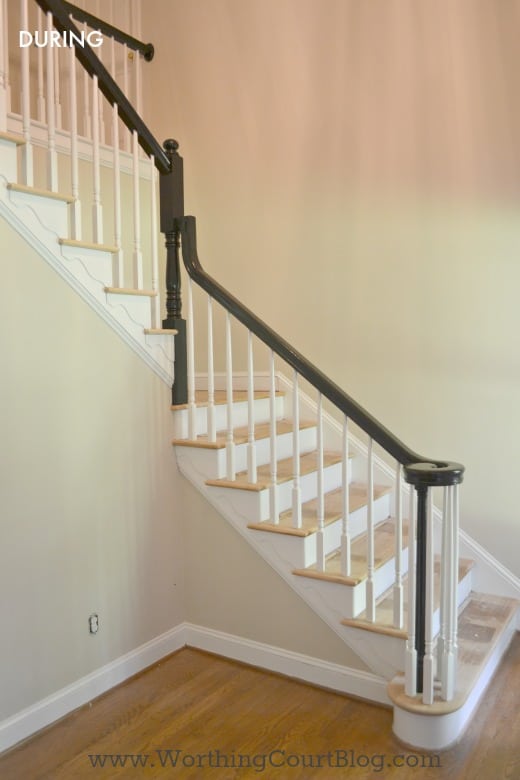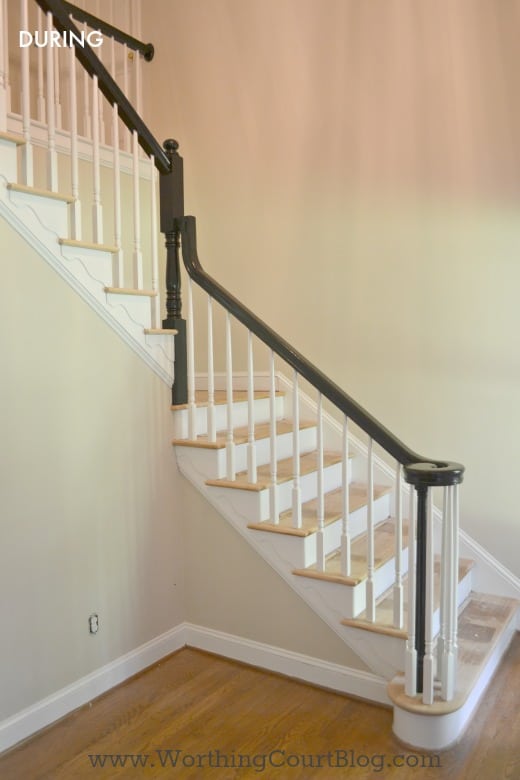 How about a look at where these pieces were used in our former house?
The chest used to be in our family room beside Pookie's leather recliner. It used to be green, but I spray painted it gray. Yes, I'm a lazy painter and will choose spray paint over a paint brush anytime that I can.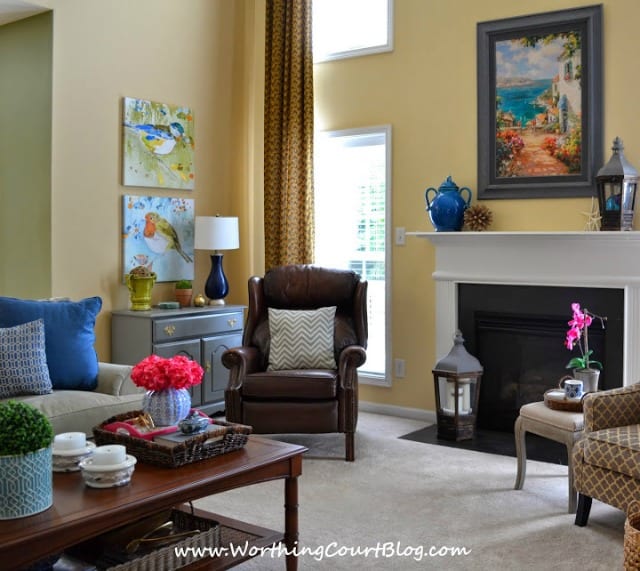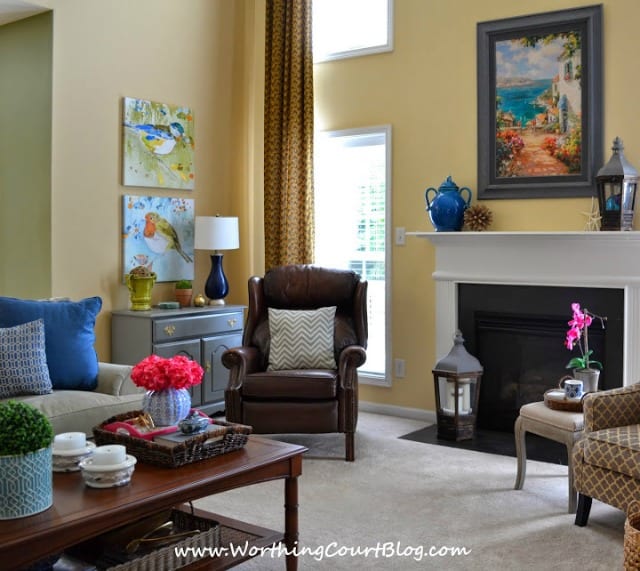 The oil painting hung in the foyer above the bench. That bench is in our kitchen here at the new house now.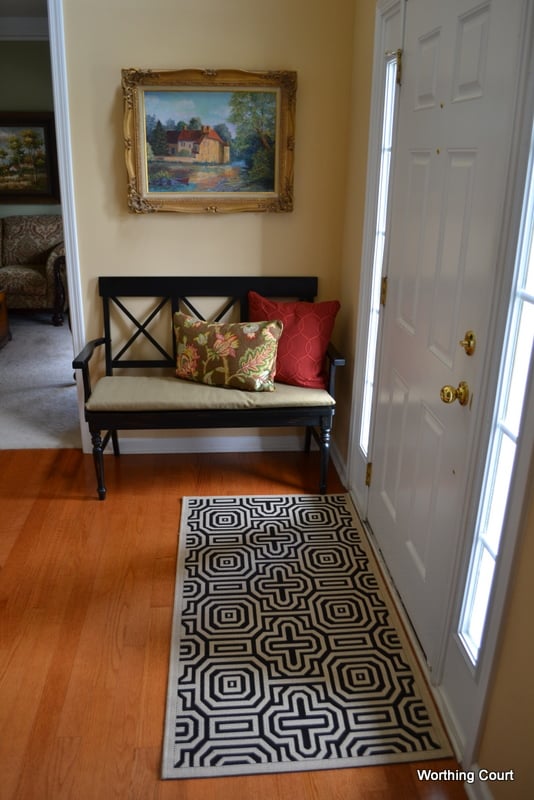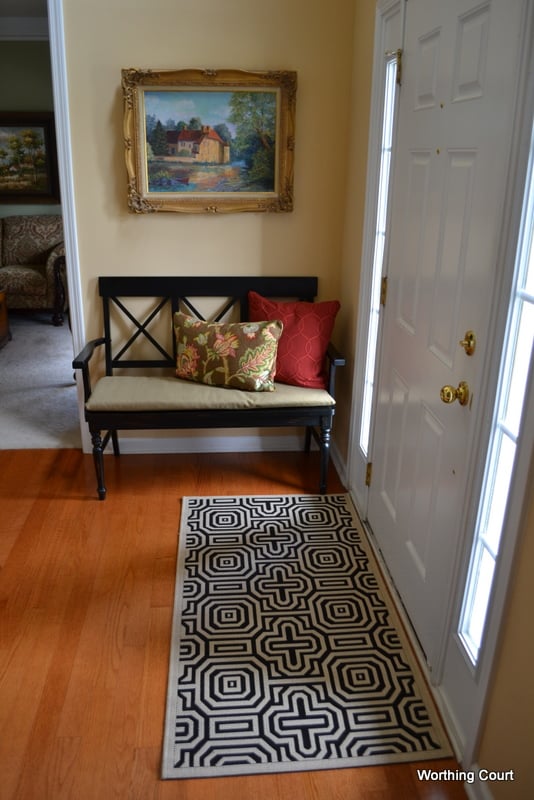 And the little black hanging shelf used to be in my laundry room. Gosh, that seems like a lifetime ago!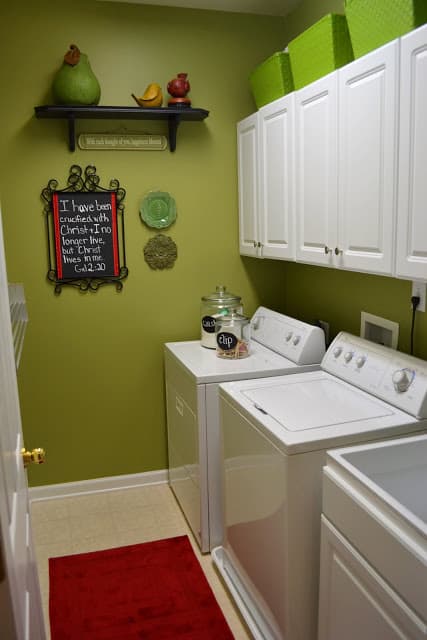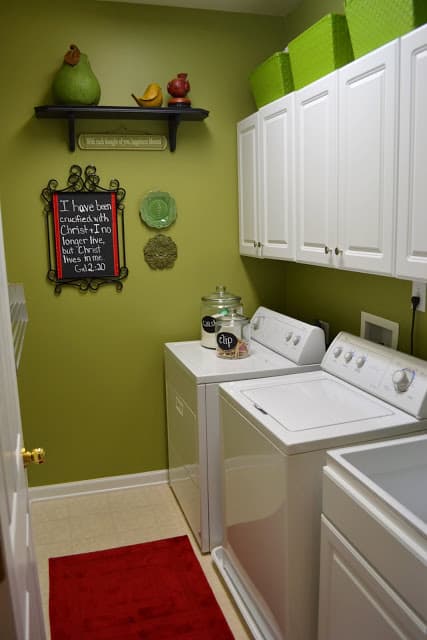 Thank you for stopping by! Are you enjoying these New House vs Old House posts?
Click HERE to see all of the awesome places where I party.