Update: Enjoy this fun Christmas tablescape that I put together in the kitchen of our former home. We've moved and are giving our new-to-us house a total remodel from top to bottom. Click HERE to see my new style and what we've been up to.
Part of the fun tablescape that I put together for the tour of my home decorated for Christmas are these cute candycane place cards that I created.
If you missed it, you can see my home all decorated for Christmas HERE.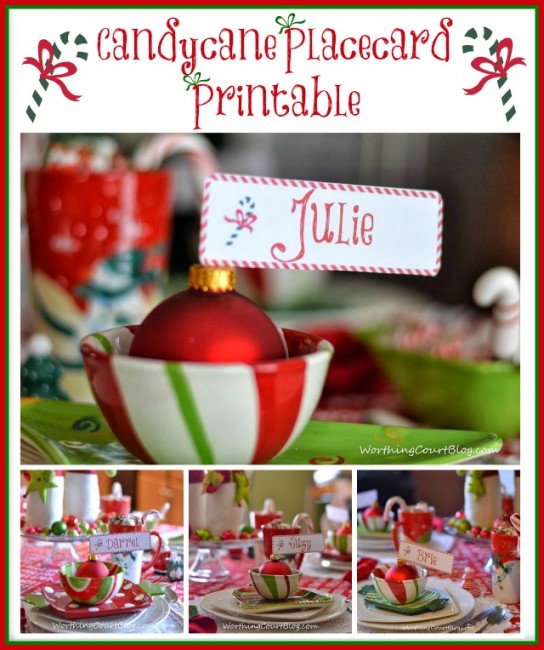 I printed mine on white cardstock. They're super simple to print and add just the right touch to a fun Christmas table.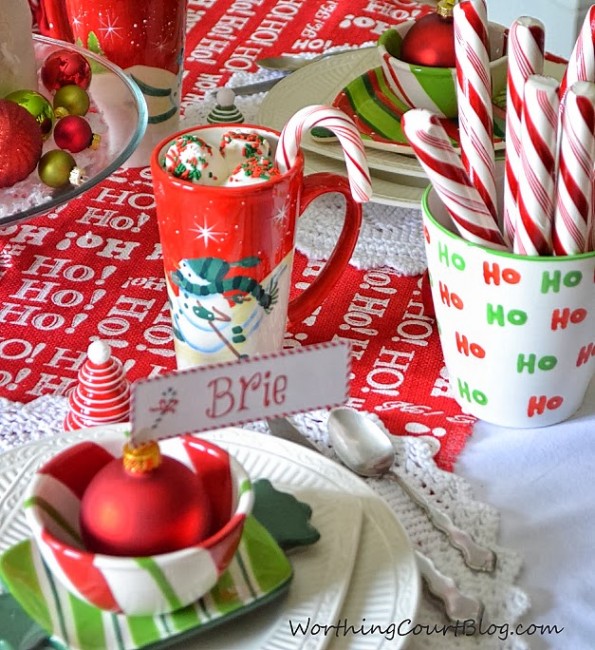 I used the 'Things We Said" font on PicMonkey to add the names to mine – only because my handwriting isn't nearly as cute. But you can easily just handwrite your names on the cards using any color pen that you would like.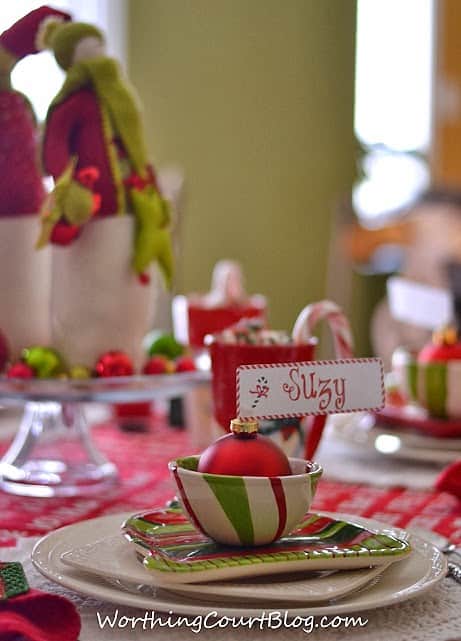 Click HERE to download a page of six place cards.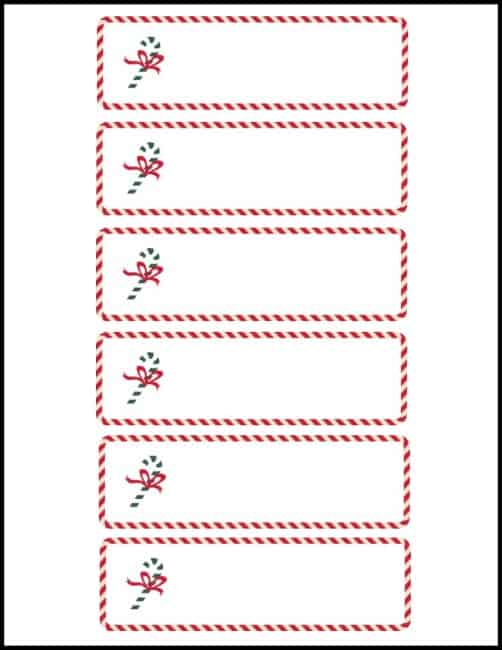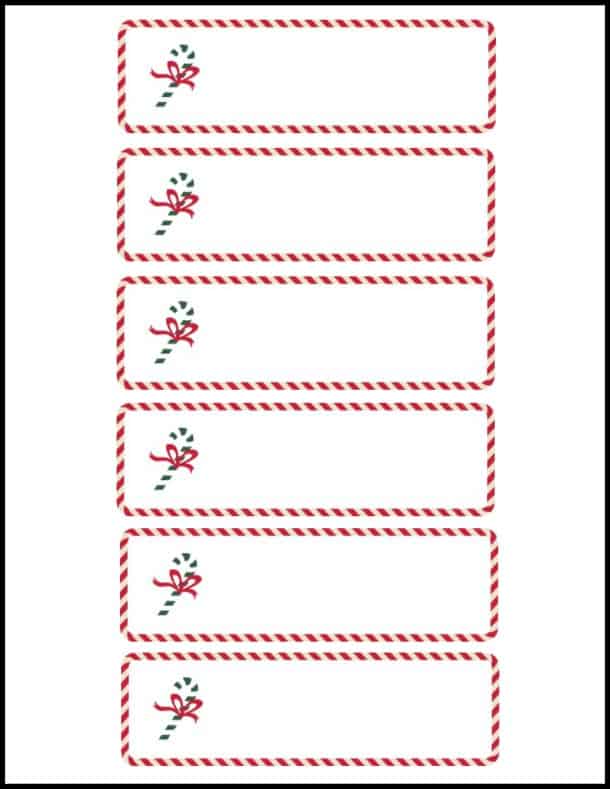 Click HERE to download just one individual place card.

Looking for more Christmas inspiration? Click HERE.