Free Fall Chalkboard Printable – Available In Printer Paper Size & Poster Size
UPDATE:  Enjoy this free fall printable that I used in a project at my previous home.  We've moved into a new-to-us home and I'm having so much fun changing my style!  Click HERE to see more about the total remodel that we're giving to our new home.
A lot of you have asked about the chalkboard art above my fireplace that I revealed during my Fall Home Tour last week.  I had fun doing a little teasing and stringing you along.   😉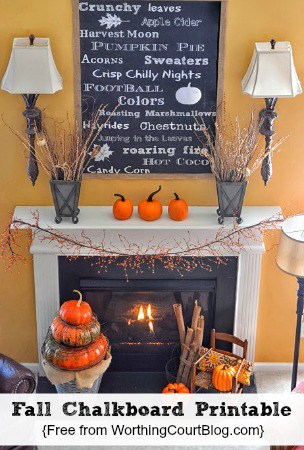 Pin
You've probably figured out by now that this isn't a real chalkboard.
When I decided that I wanted a chalkboard above the fireplace for fall, I considered doing the real-deal chalkboard art.  Even though I'm no good at freehand chalkboard art, I knew that I could get a great result using the same method that I used for the chalkboard that is part of my typography gallery wall.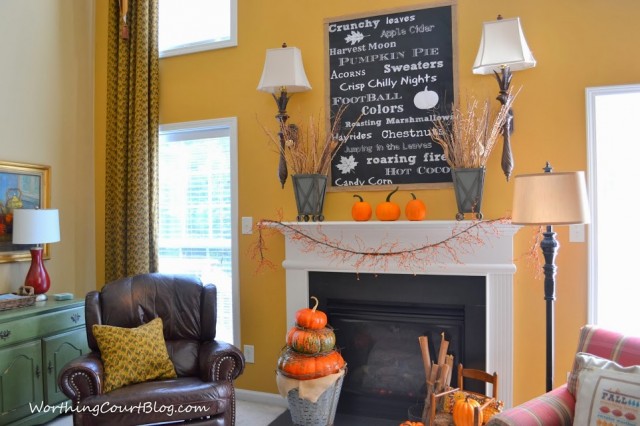 Pin
But I decided against the real-deal because I just didn't have the time that it would take to create something so large – this one measures 36″ x 48″.  I needed something large because the fireplace wall in my house is two stories tall.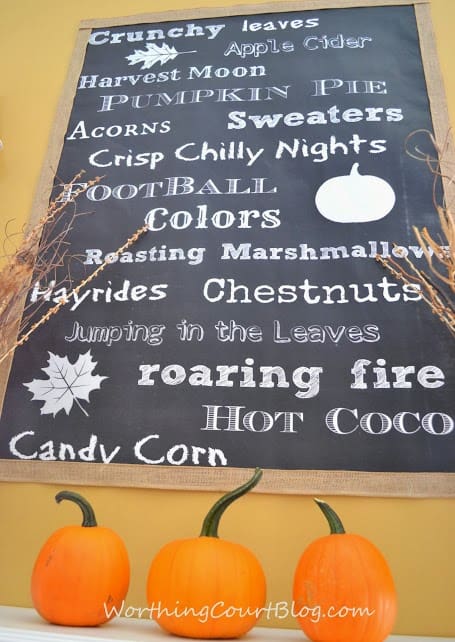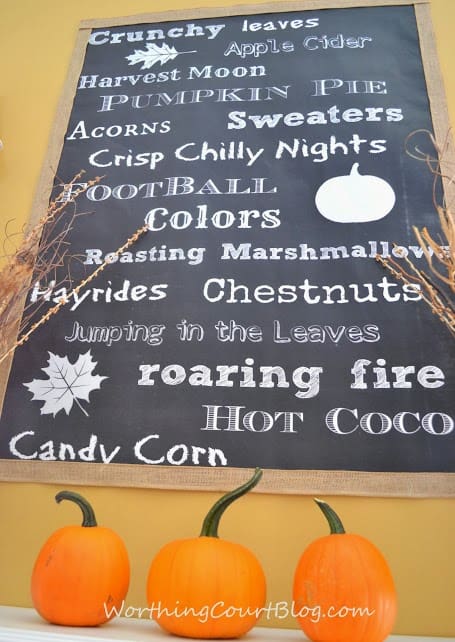 Pin
So here's the big secret – it's just a printable that I created and then took to Staples and had printed out as an engineering print.  For less than $7.  Yes, you read that right – less than $7 for a 36″ x 48″ piece of art.  Bam.
And I want to share it with all of you!  Simply click on the link above each one to download the size that you want.  BTW – I know that the 'a' is missing at the end of 'coco', but I did that on purpose.  I guess I thought that it looked kind of cutesy that way.
This size is an Adobe file.  If you want to have a large engineering print made, you'll need to download it to a thumb drive.  Take the thumb drive to your local printing place to get the size that you want printed.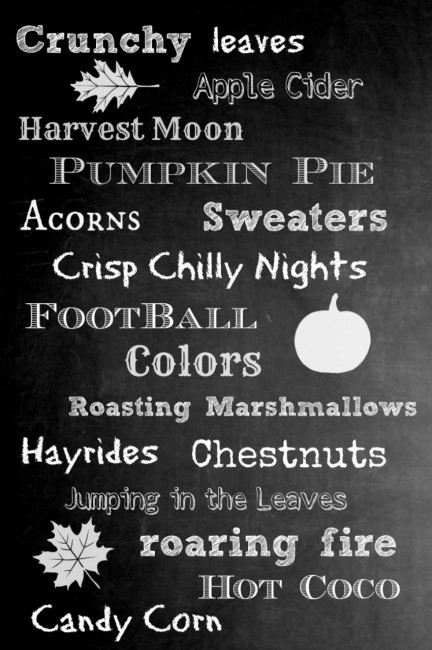 Pin
This size is a file that you can download and then print on your home printer.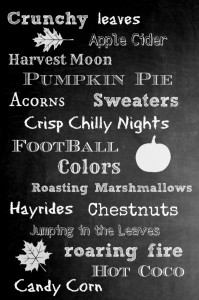 Pin
One more tidbit before I go.  When I attached the print to the wall (using 3M Velcro strips), it was looking a little plain.
To give it the appearance of being a framed chalkboard, I "framed" it with burlap ribbon that I glued along the edges of the poster (not the wall!) with a glue stick.  Make sure you allow the glue to dry before you hang it or it might just fall right off.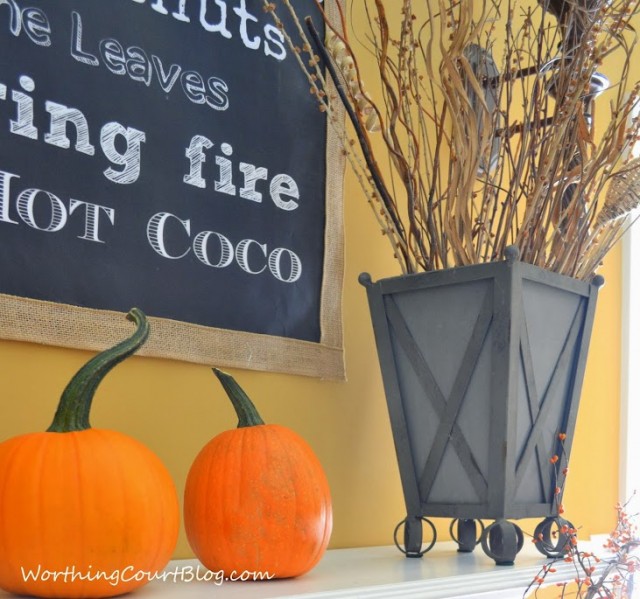 Pin
I encourage you to give it a try.  It was so easy to do and makes quite the statement.  No mistaking what season it is in my house!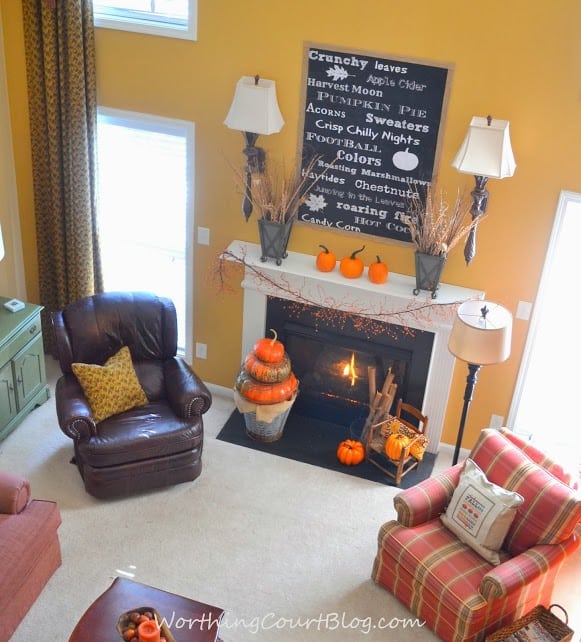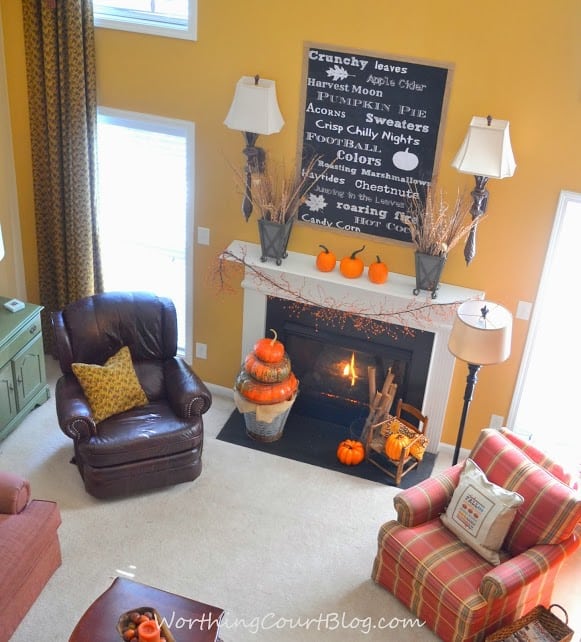 Pin
How's your fall decorating coming along?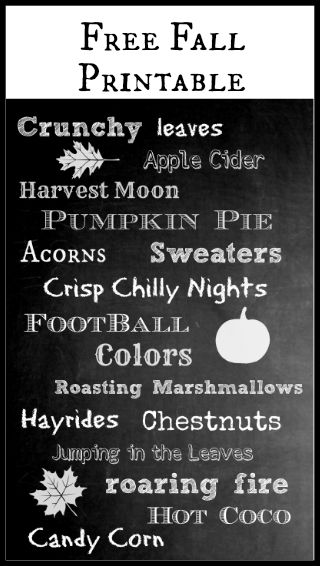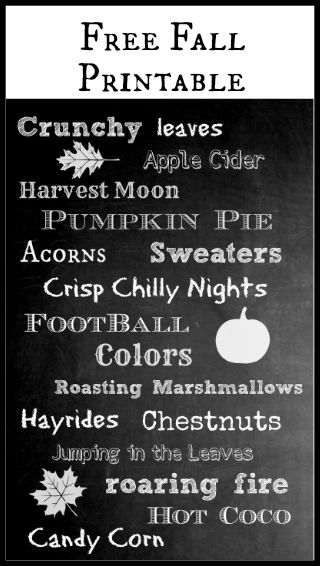 Pin