Free Sweetheart Chalkboard Printable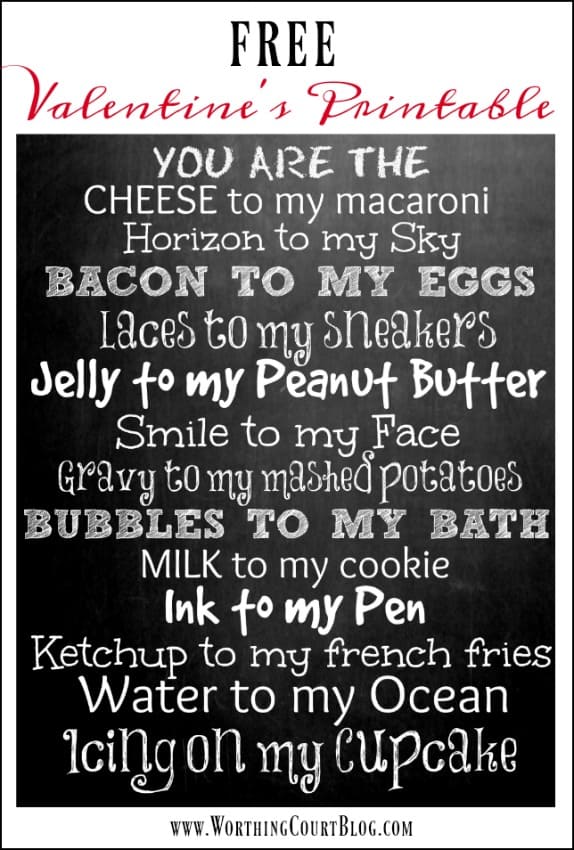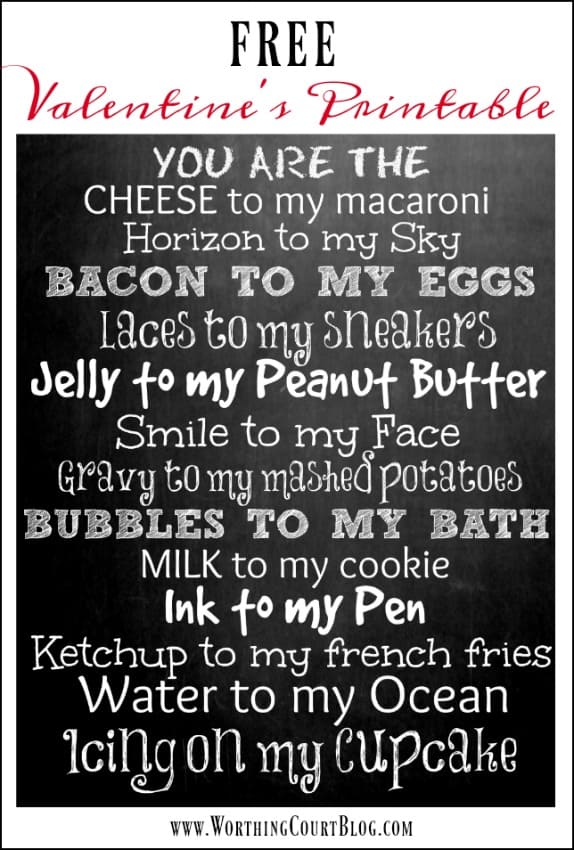 Pin
With all that's going on in our lives lately, sometimes I feel like Pookie and I are like two ships passing in the night.
We seem to spend our time running from one thing to the next and in different directions from each other.  I'm not complaining, mind you.  It's good to be busy.  But I don't want Pookie to forget how much he means to me.
So when I saw this sign while we were snatching a bite of supper, I couldn't wait to come home and turn it into a printable for you to share with your sweetie.  How cute would this be tucked into a Valentine's card?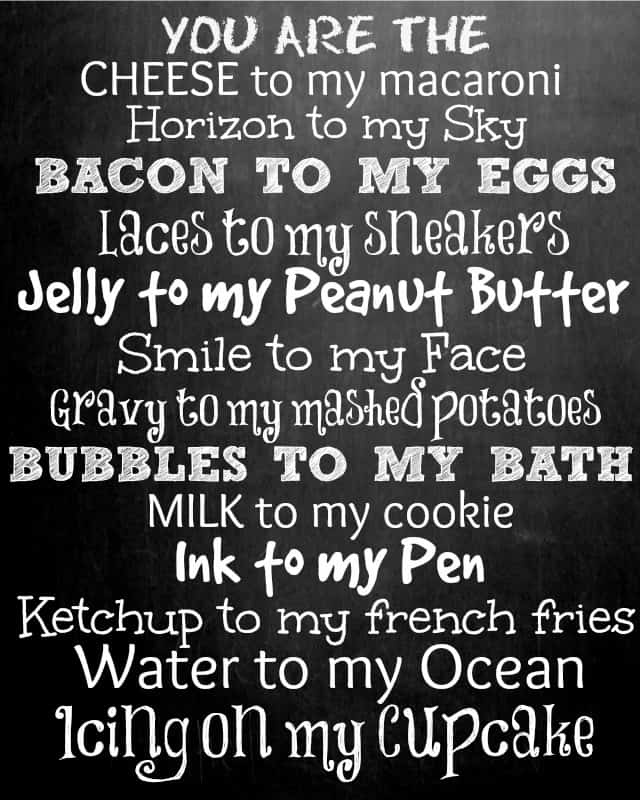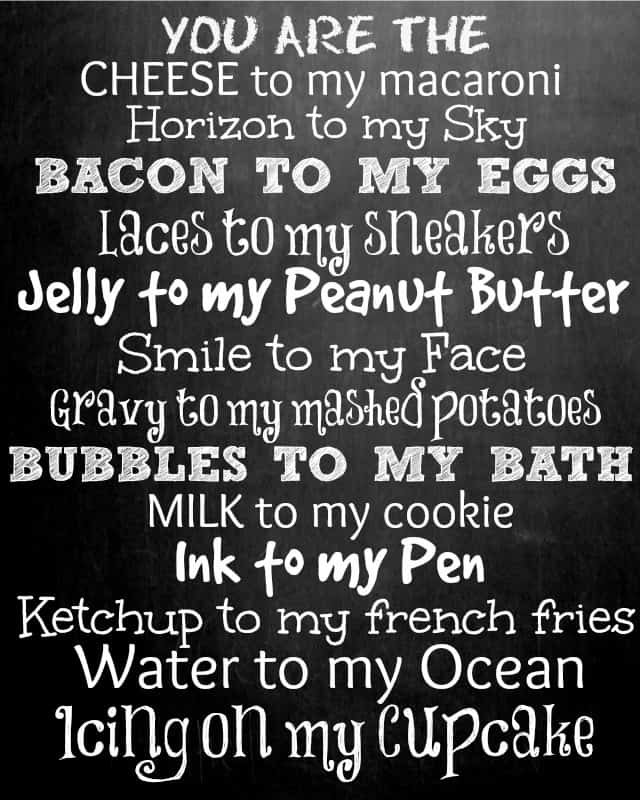 Pin
I'll be framing this in a simple 8 x 10 frame and placing it on Pookie's chest of drawers so that he'll always know that in my book he's the "bee's knees".
Click HERE to download the image so that you can print one for your sweetie too.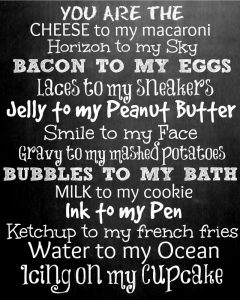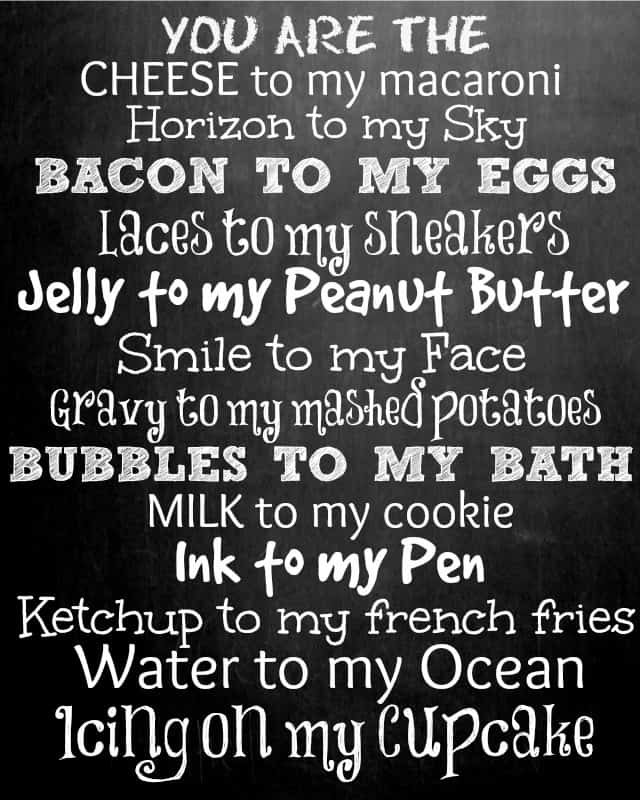 Pin
One isn't enough?  How about four more?
Four Free Valentine's Day Printables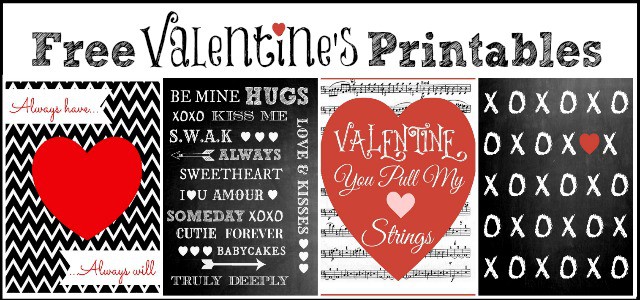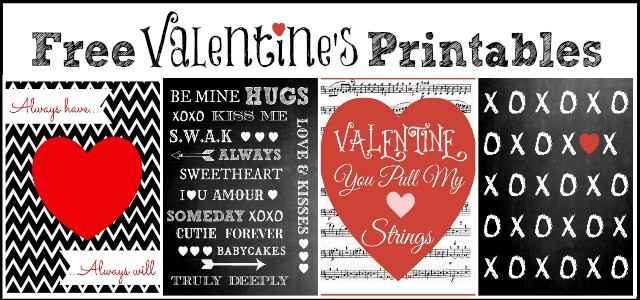 Pin
Make a sweetheart bouquet too!
How To Make A Valentine's Day Sweetheart Bouquet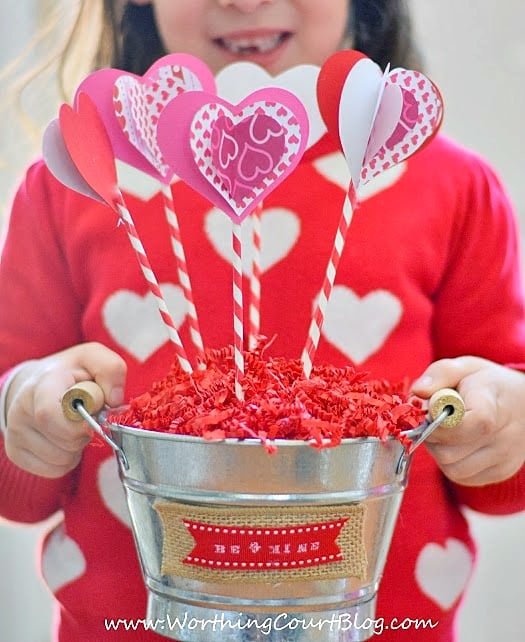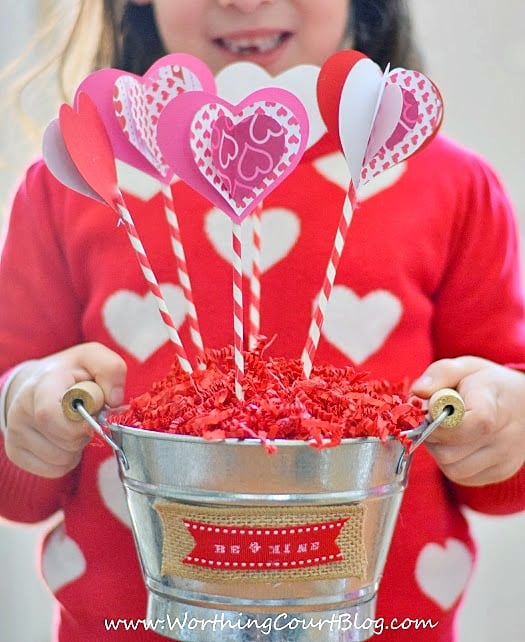 Pin