What? French Accents? No, I'm not changing my decorating style and no you haven't come to the wrong place!
What I am here for today is to share the most wonderful book with you! My friend, Anita from the blog, Cedarhill Farmhouse, has released a beautifully put together book called, French Accents.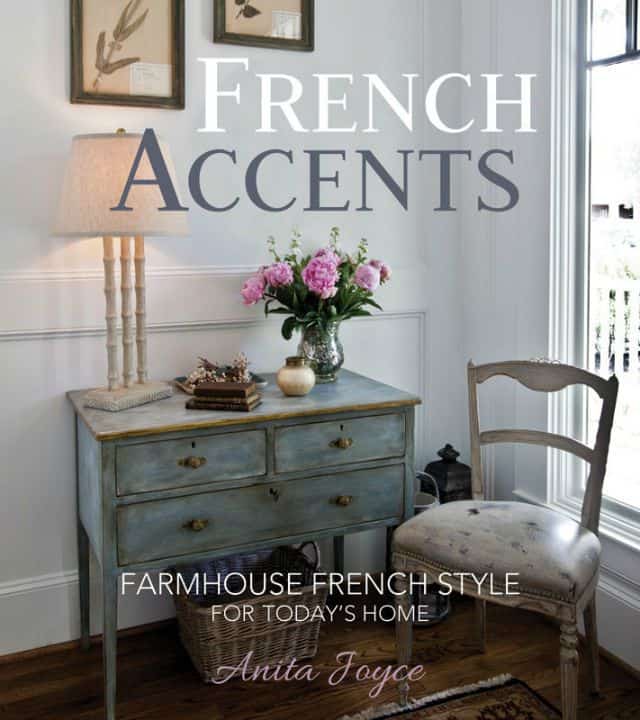 You might wonder why someone like me, who is in love with farmhouse style, is recommending a book titled French Accents. Did you notice the tagline on the cover – "Farmhouse French Style For Today's Home"? Today's French style isn't all about gilt everything and French Provencal furniture – oh no, it's so much more than that!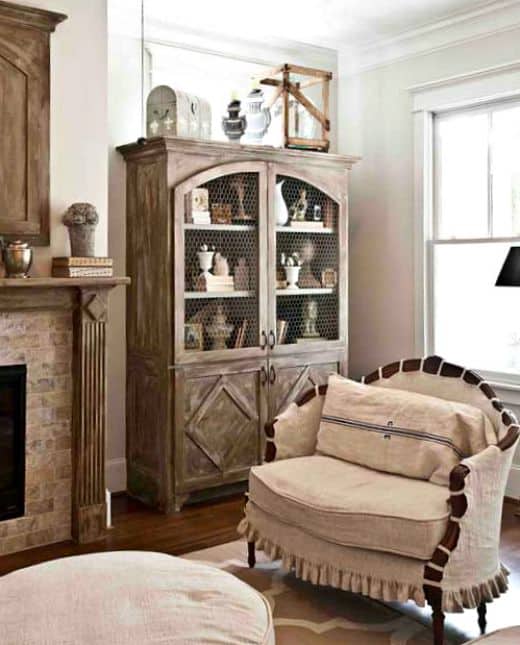 I'm a long time follower of Anita's blog, Cedarhill Farmhouse. Yes, Anita's style is decidedly French, but it's also wonderful, awesome farmhouse style! I'm able to glean so much inspiration from Anita that I can translate into my own home.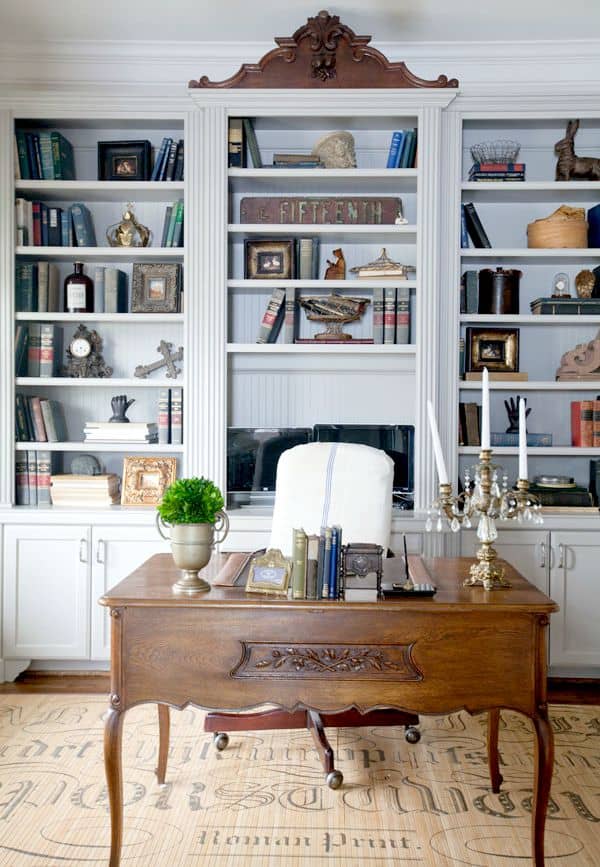 And her new book, French Accents (affiliate link), is the same way. It is filled with images that will inspire you and with tips to teach you how to take the elements that you love the most and incorporate them into your own home.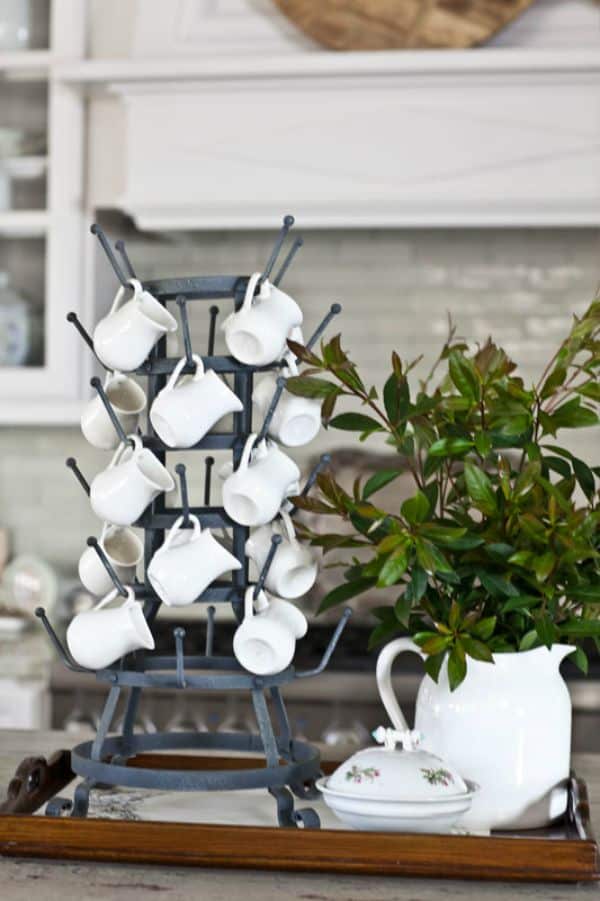 French Accents isn't just a book filled with pretty pictures. The table of contents reveals that the book is filled with inspiration for every room in a house as well as tips for getting the look and where to shop. There's even a section of Before and Afters too.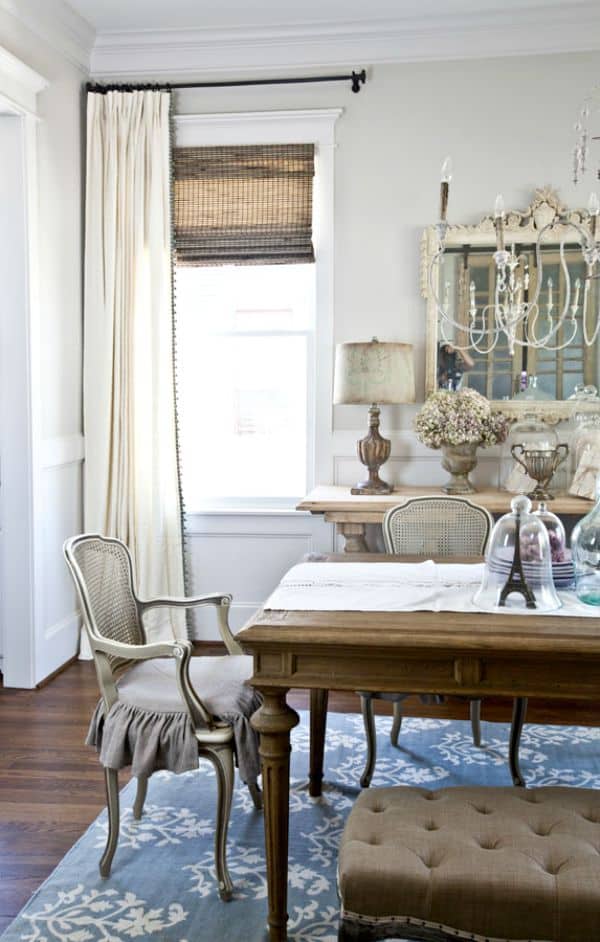 All of the above images are from Anita's blog (which you should totally follow btw, if you aren't already!), but here are just a few actual images from the book.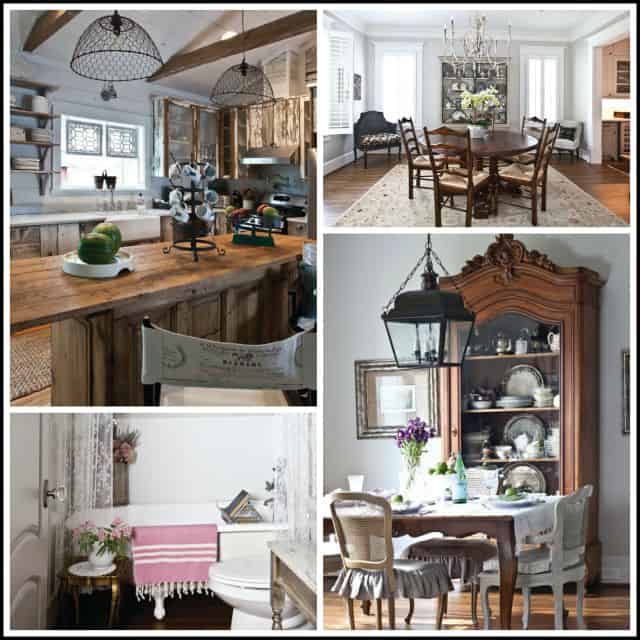 There are several ways that you can get your own copy of French Accents.
The hardcover copy is available HERE (affiliate link).
The Kindle version is available HERE (affiliate link).
Or you can order a hardback copy that has been autographed by Anita from HERE (affiliate link).