Hey y'all!  I hope your week has been a great one.  I'm especially looking forward to this weekend because it's going to be my first weekend at home in several weeks.  We've been making the four hour drive back and forth to the beach condo a lot since March, which means that little things that need doing on the home front have been pretty much neglected.  It's nice to escape to the beach, but I'm ready to stay home for a while.  I'm planning to do some yard work this weekend and the hubs will be busy with a little honey-do list too.  😀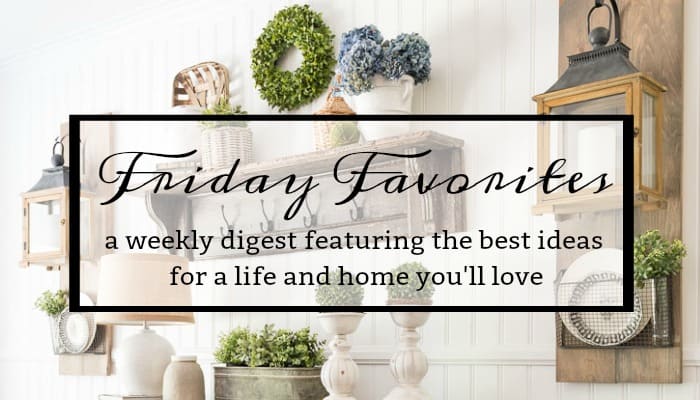 This post contains affiliate links, which allow me to make a small commission from your purchase, but at no additional cost to you.  See my full disclosure HERE.
I think we've finally turned the spring weather corner here in central North Carolina.  Hopefully, we're through the days of being 50º one day and 70º the next.  We've actually been in the 80's this week, so our screen porch has been my favorite room in our house lately.  Pretty soon the humidity will set in and it won't be as pleasant outside, so I'm taking full advantage of it while I can!  We gave our porch a makeover after we moved in (you can see the before and after by clicking HERE), but then we made an awesome purchase that led to another makeover last year (you can see that makeover by clicking HERE).  Shopping links are below.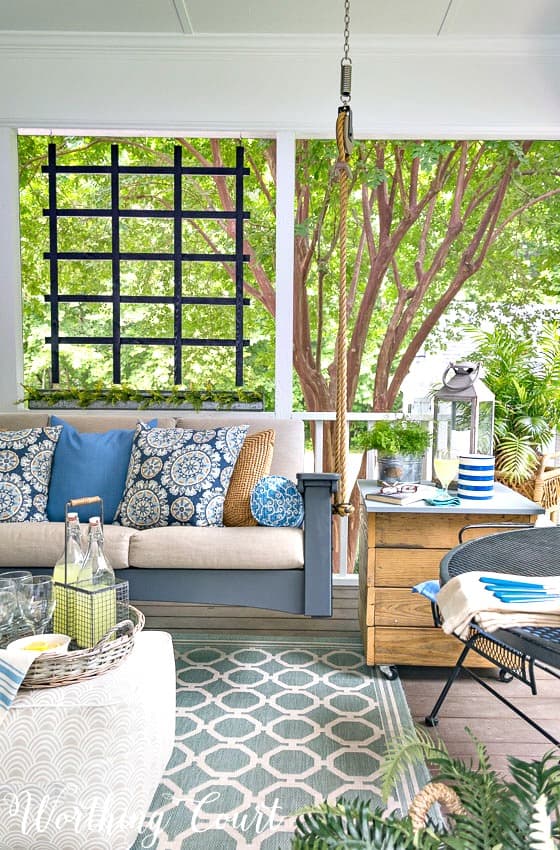 Sofa Porch Swing: Wayfair
Outdoor Rug: Ballard Designs
Teal Blue Lanterns: Pier 1
Blue Table Fan: Wayfair (similar)
I really don't know why, but I always, always struggle with creating a pretty display on my coffee table, but I came across this oh-so-pretty spring display at Little Vintage Nest the other day and I love it!  Sarah recently gave her living room a refresh and this is perfect for spring.  I've added this to my Spring Decorating Ideas board on Pinterest for inspiration!  Sarah's home is so pretty and cozy and she always has the best decorating ideas.  If you're a lover of vintage decor, her blog is a must-follow.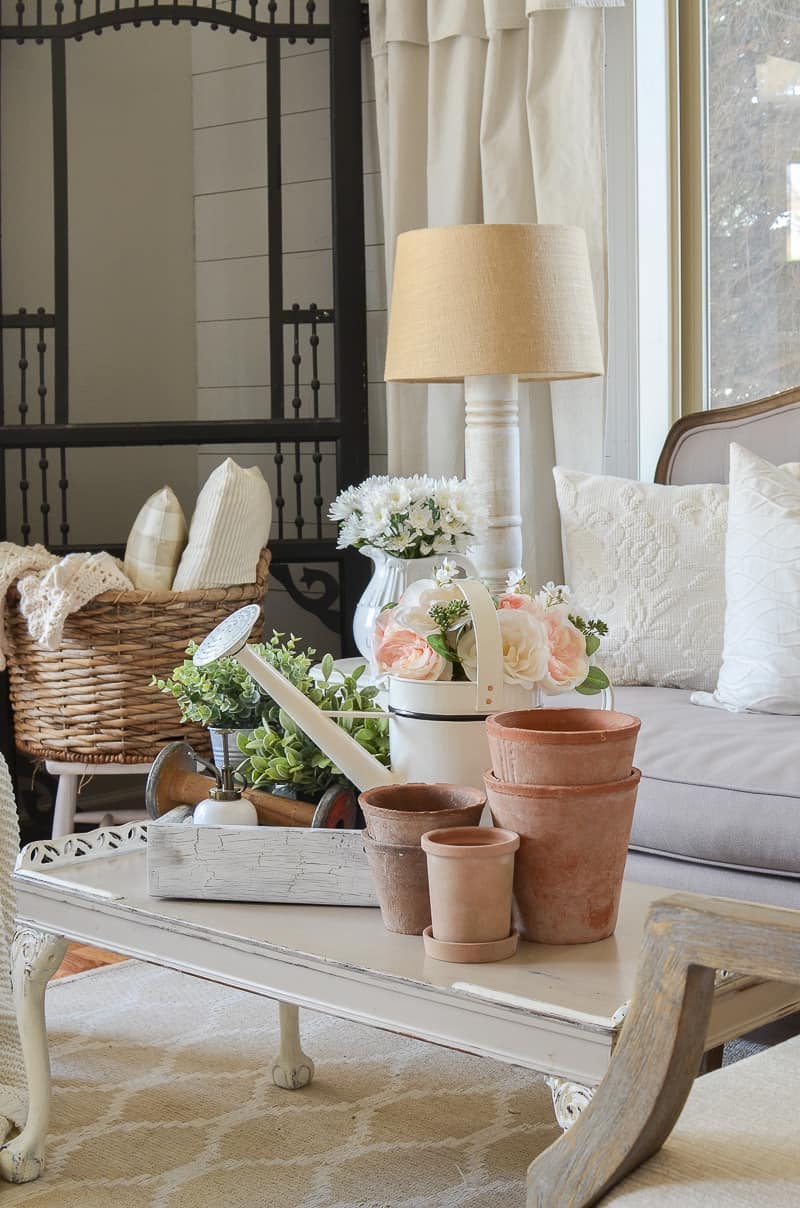 Did you know that May is National Strawberry Month?  The strawberry fields here will soon be ripe for picking and I can't wait to get my hands on some of those juicy morsels of goodness!  I love them best when they're fresh, but you can believe that I'll be freezing some too.  This Strawberry Cake Recipe with Buttercream Frosting is one of my favorite ways to enjoy fresh strawberries.  It's so easy to make because it starts out with white cake mix as the base.  For a super shot of strawberry flavor, add fresh chopped strawberries to the yummy buttercream frosting.  Get the recipe HERE.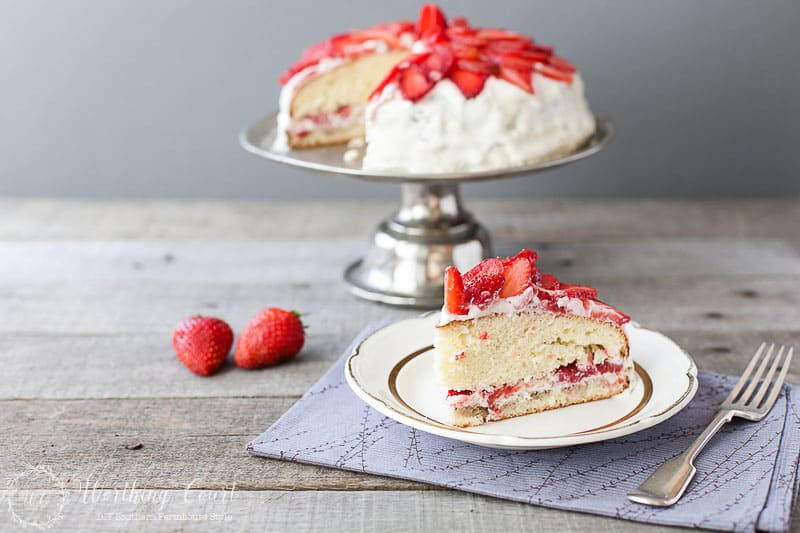 With summer travel season coming up, I've been on the lookout for a way to keep my jewelry organized in my suitcase and a way to keep my necklaces from becoming a tangled up mess.  I especially love this one, not only for the necklace storage, but also for the way it holds rings and earrings.  It's available in four different colors and is currently on sale!  Shop it HERE.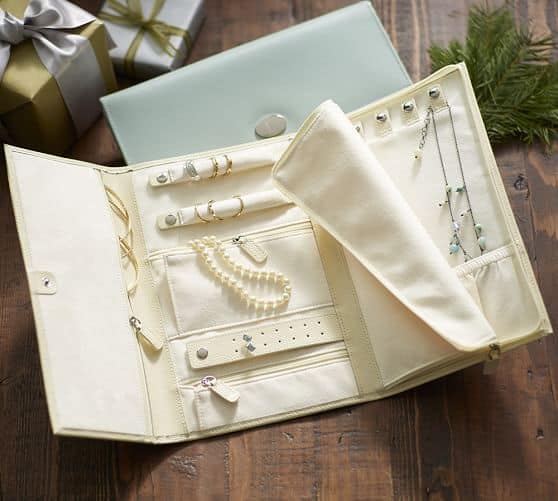 If you're on the hunt for a well made, very affordable upholstered headboard (full/queen under $110 and king under $140!), I have a great resource for you.  I love the upholstered headboard that I used in my guest room makeover so much, that I've already ordered three more for the beach condo!  You don't have to use the legs that come with the headboards.  Since the baseboard trim prevented the headboard from being completely flat against the wall in our guest room, we actually hung it from the wall by attaching a "D" ring to each corner on the back.  Worked like a dream!  The headboards are available in multiple colors, the quality is really great and the shipping is free!  Shop the full/queen size HERE and the king size HERE.  If you'd like to explore more of the bedroom, you can do that HERE.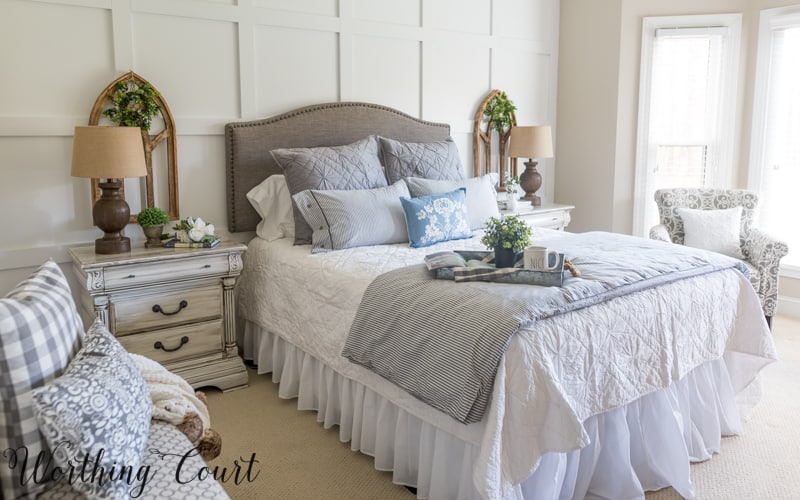 Happy weekend, my friends!  Here's to happy times and lots of new adventures!