Friday Favorites: Digest #5
Happy Friday, everyone!  I'm wondering where in the world spring went???  After struggling to keep springlike temps all the way through April, May hit and it's like boom – summertime!  Here in central North Carolina, temps should be in the mid-upper 70's this time of year, but we've been running 10 – 20 degrees warmer than that.  Makes me think that the real deal summer is likely to be even more sweltering than normal this year.  I'm not complaining – thankfully, I'm not the one in charge, but this truly has been a weird winter and spring around here.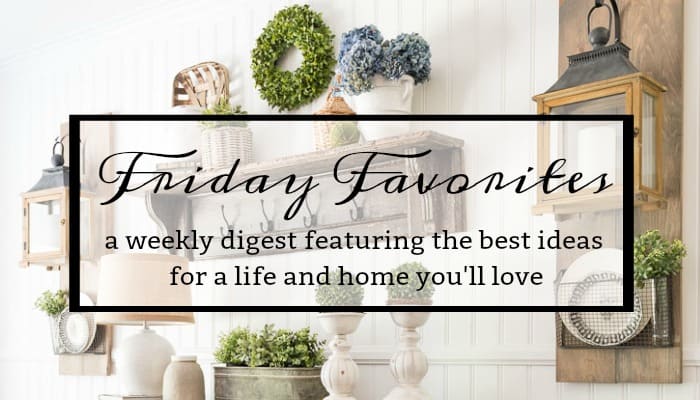 This post contains affiliate links, which allow me to make a small commission from your purchase, but at no additional cost to you.  See my full disclosure HERE.
Every single time I share a picture of our fireplace I get loads of questions about the wood and metal "gate" above our mantel.  It pretty much stays above my fireplace all the time and makes a great backdrop for any decorating that I do around my fireplace.  I'm happy to report that the off-white version is finally back in stock!  When I purchased mine, I had it shipped to the store for free and picked it up myself.  Click HERE to shop the gate and get a 20% off coupon code.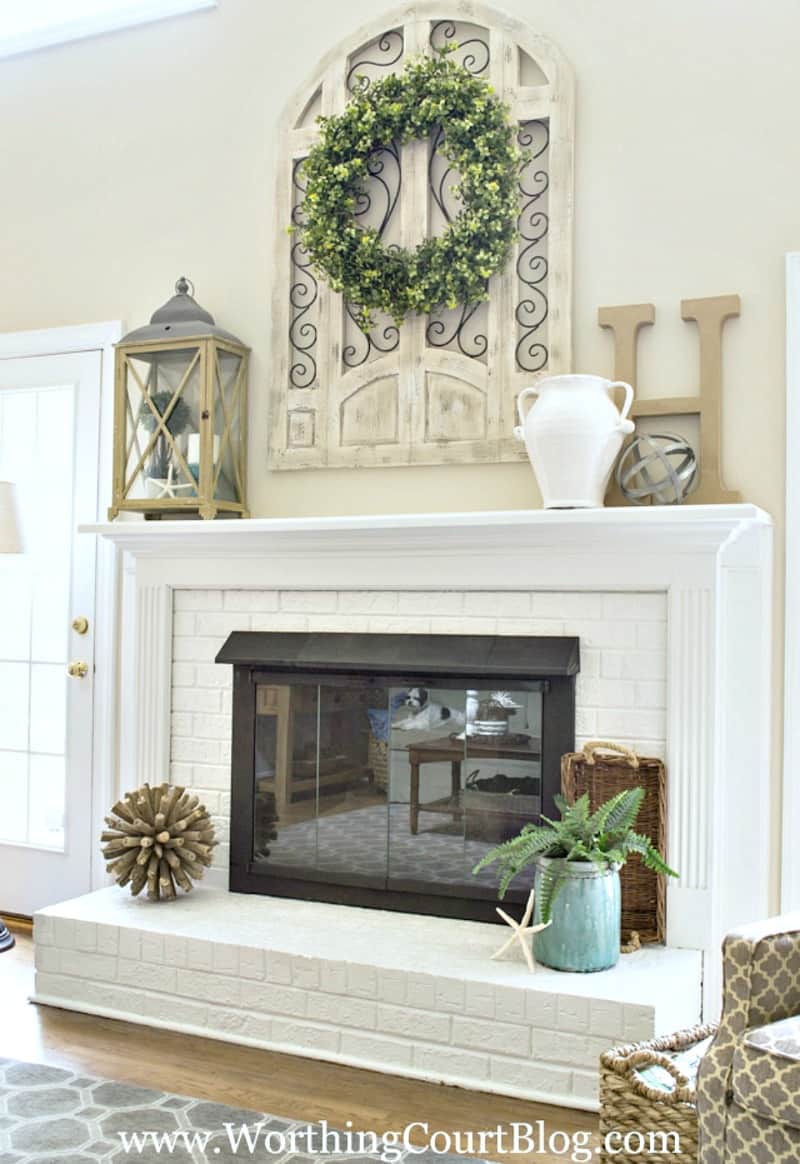 I recently ran across the most amazing thing and it has to be my favorite new find this week – cordless lamps!  I never knew there was such a thing.  How perfect for those areas in your home where you need an extra lighting source, but it's in the middle of a room or in a place where you don't want cords to show or possibly be a trip hazard.  There are multiple styles and sizes available and they're a little pricey, but so worth it when you need something like this!  Shop all of the cordless lamps available HERE.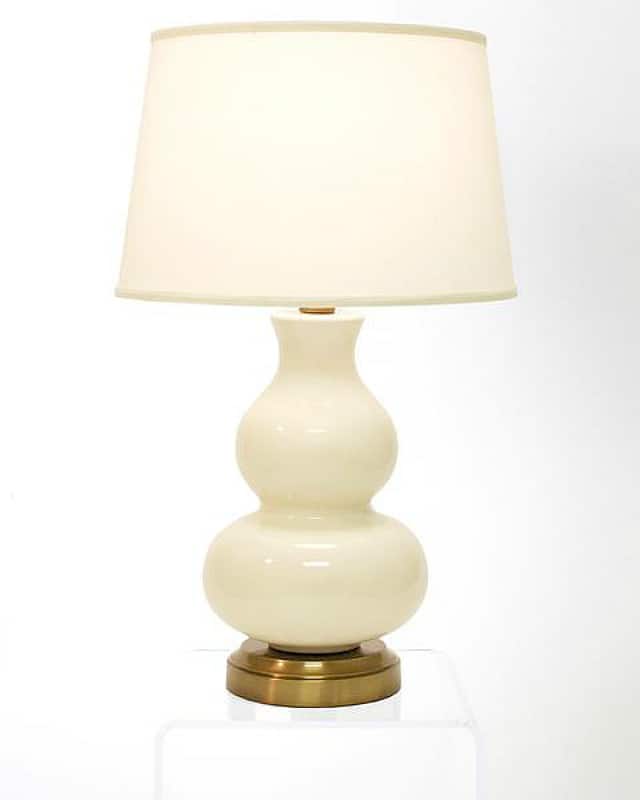 In the last Friday Favorites Digest, I mentioned the Better Homes & Gardens upholstered headboards as being one of my favorite things.  It's worth a mention again because I recently added a king size one in navy to the master bedroom in the beach condo and I love it!  I could have gone with gray or beige, but I'm so glad that I didn't.  This navy is gorgeous with the bedding that I've chosen for that room!  Shop the full/queen headboard HERE and the king headboard HERE.  By the way – in case you missed it, you can take a look at what the bedroom looks like today and my plans for the space HERE.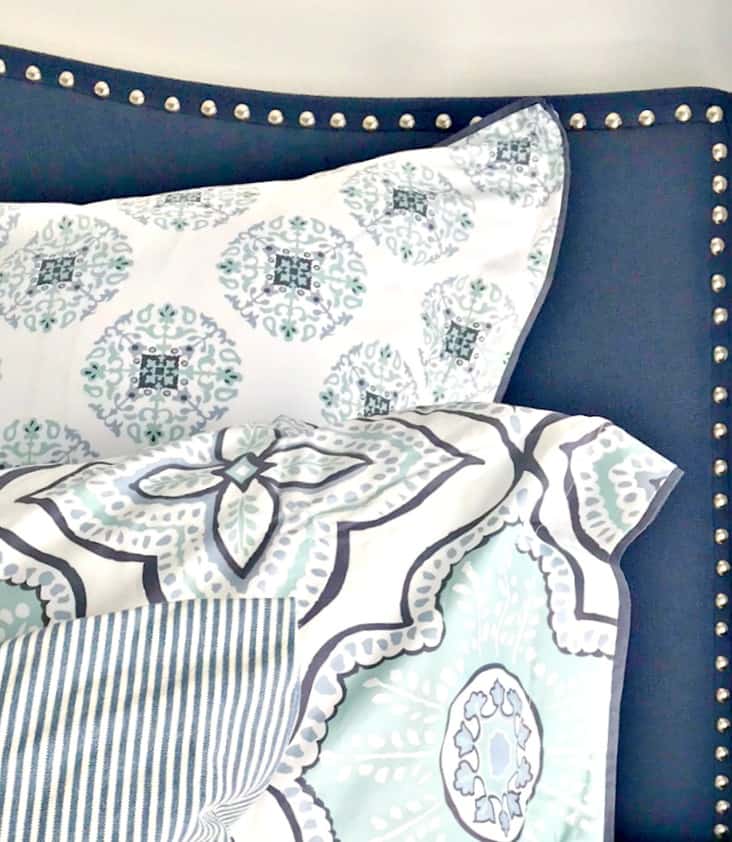 And speaking of bedding, here's a little sneeky peeky for you of the bedding that I've chosen for this room.  Can I just say yum!  It's satisfies my love of mixing patterns and has all of the colors that I think will bring a slightly coastal vibe to this room.  And it's very affordable too!  This is a five piece king size set for $130 and the shipping is free.  Shop both the queen and kings size sets and the extra throw pillows HERE.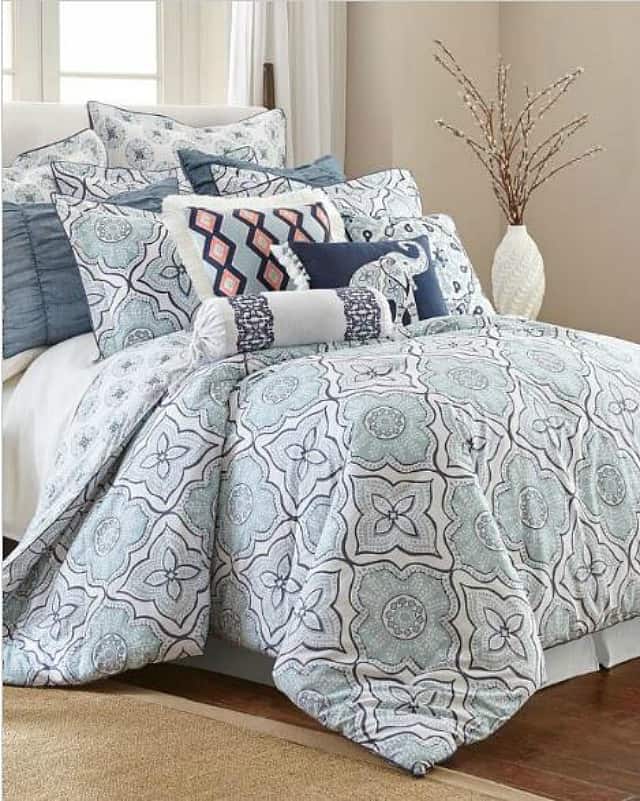 One of the things on my goal list this year is to work on the exterior of our home.  Things are looking a little blah to me and I've been looking for ideas to add to the curb appeal of our house.  I was floored when I came across this idea for a garden gate from TMD Landscape Design.  Oh my – what an awesome idea!  Those doors are calling me to go exploring to see what's beyond.  If only I had a place to recreate this idea.  Do you love it too?  See more of their work HERE.