Friday Favorites: Digest #6
Happy Friday, my friends, but I can't believe the week is already over!  I've been lost in a rabbit hole all week with a myriad of tech stuff and that totally sucks the creative juices out of my brain when that happens.  Can you relate?
I just started a class this week to help improve things behind the scenes here at Worthing Court.  It's going to be an awesome class, but it's probably going to take me weeks to work through it all.  I'm also hoping to start working with a designer on a total new blog design – really, really excited about that!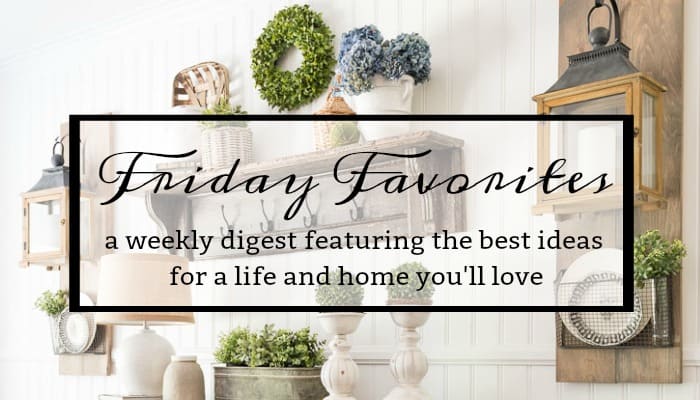 Pin
This post contains affiliate links, which allows me to make a small commission from your purchase, but at no additional cost to you.  See my full disclosure HERE.
I want to start this week's Favorites Digest with an absolutely beautiful book that my friend Jamie, who blogs at So Much Better With Age, has written.  Jamie is the sweetest person and I consider her blog a must follow if you're into home decor at all.  I get so many ideas from her!
The title of the book is "French Vintage Decor", but don't let that fool you into thinking that Jamie's book is only for Francophiles.  I am amazed at how well her decor ideas fit right in with my own suburban farmhouse style, especially when I look around my guest bedroom that I'm currently making over.  The book is being released on June 12th and can be pre-ordered right HERE.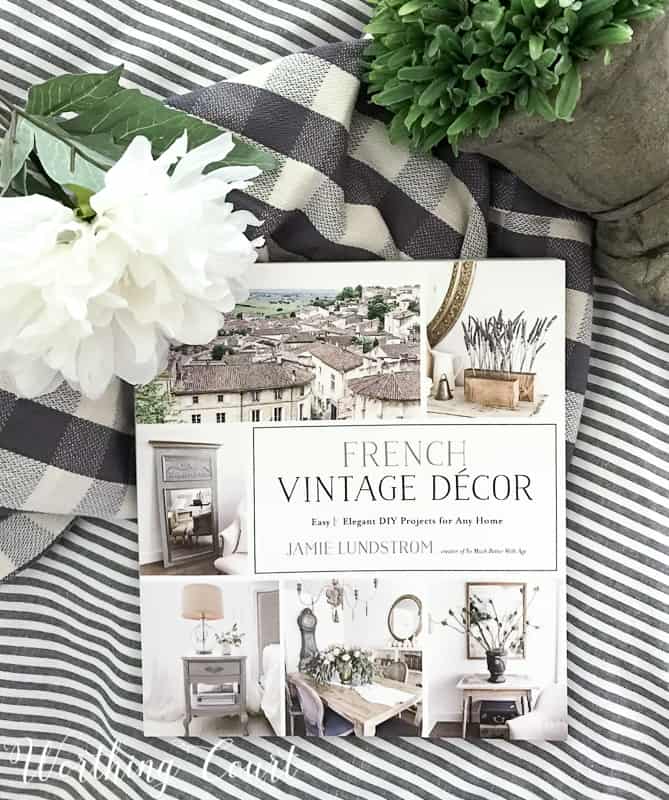 Pin
There are soooo many inspiring projects and ideas in the book, but this one caught my eye as soon as I saw it.  I just happen to already have a round bread board, and a few brown glass bottles and some eucalyptus too.  I think this combination is the perfect inspiration for a centerpiece on my dining room table this fall.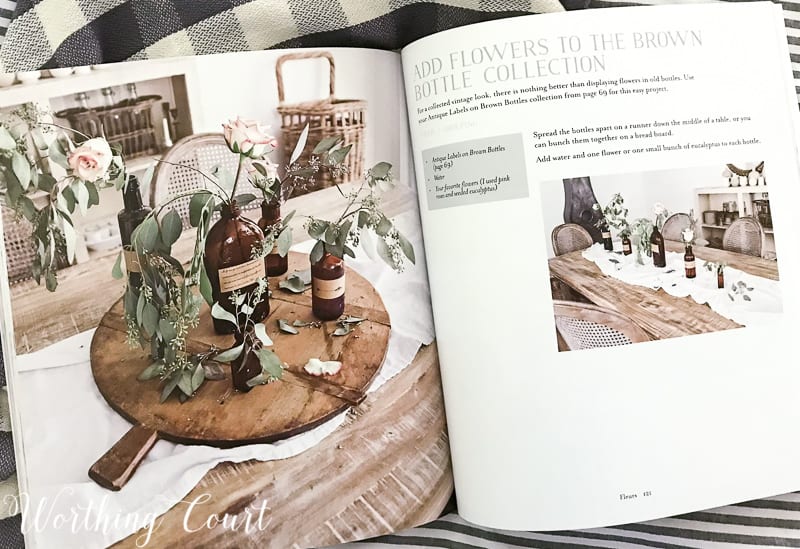 Pin
Are you familiar with the Waterlogue app for iphone?  One of the best and most fun $5 that I ever spent!  I was an android user for years, but one of the main reasons that I switched to an iphone is so that I could get this app.  It's been around for quite a while, but I snapped a few pictures around my house a few days ago and was reminded all over again of why I think it's so fun.  I can just imagine any one of these Waterlogue'd images placed into a small tabletop frame sitting in different spots in my home.  Practically free art!

Pin
Come back on Monday for a step-by-step tutorial for using the Waterlogue app and for how to create a watercolor-look portrait of your own home using the Watercolor app along with PicMonkey.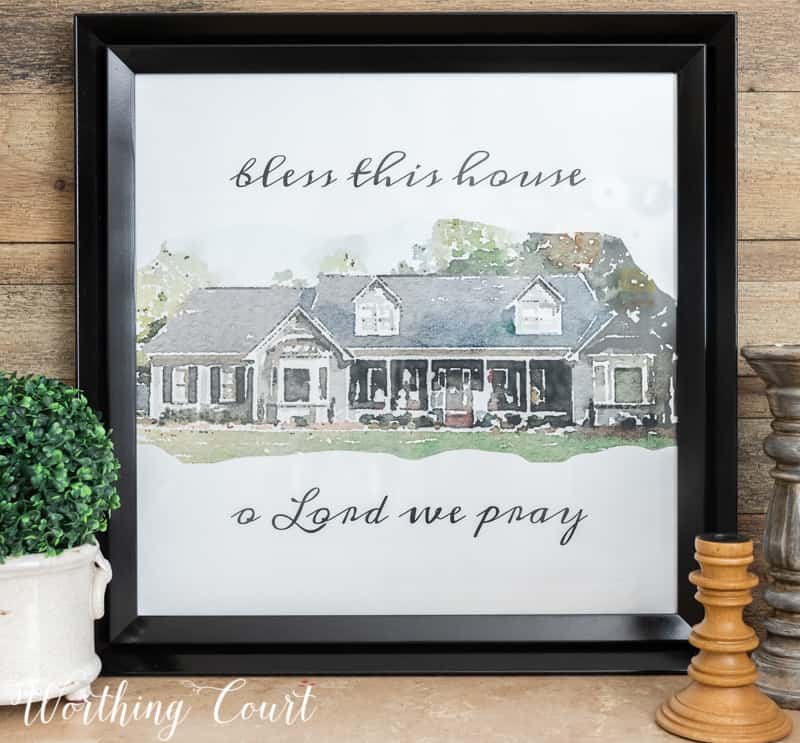 Pin
You probably already know that any shade of green is hot, hot, hot in home decor right now.  While I've always loved green, I've shied away from it (besides using actual greenery) because I had it combined with red and gold for a Tuscan look in my previous home for several years and I was SO over that look.  But, I starting to rethink my decision after seeing this image from the tour of the Home To Win house on HGTV Canada.  This shade of emerald green is so rich and I love it!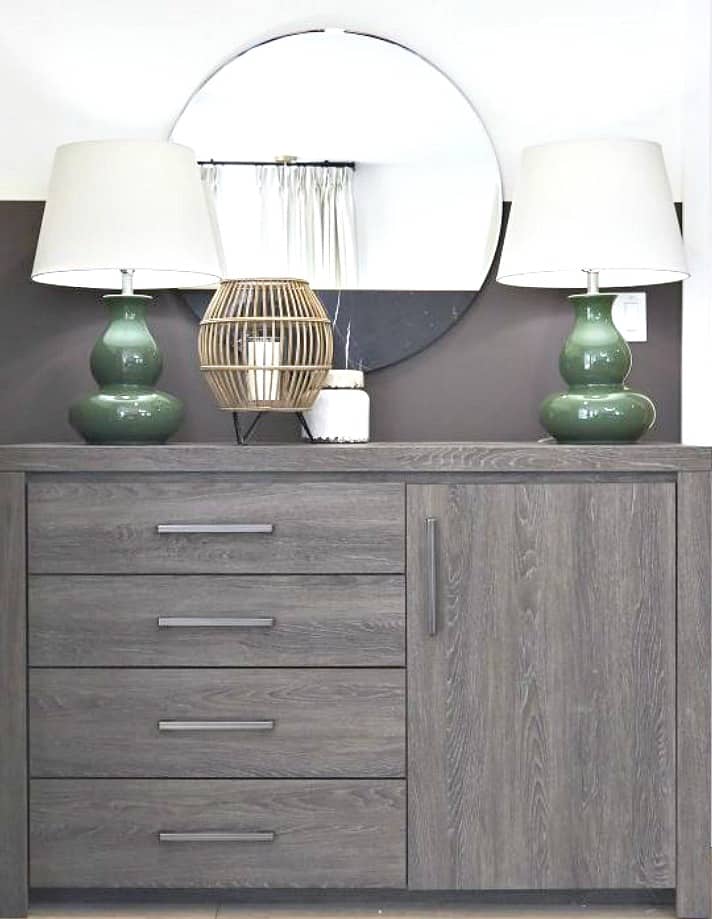 Pin
I don't want to go full bore with anything in my home that's too trendy, but take a look at some of these inexpensive ideas for adding a few pops of this pretty green to keep your home looking updated and current.  Simply click on any of the images to learn more and use the arrow to scroll through them all.

True confession – I'm not a person who wears a lot of makeup.  I wear just enough foundation/liquid makeup to even my skin tones out, plus some under-eye concealer, a little mascara and a little lip gloss.  I've used SO many different makeups over the years, but I wanted to clue you in that this foundation by Estee Lauder is hands down my favorite!  It's natural looking and gives me just enough coverage and comes in a wide variety of colors.  Plus – and it's a big plus – it stays in place.  I don't find myself looking in the mirror at the end of the day wondering where all of my makeup went.  Click HERE to order online.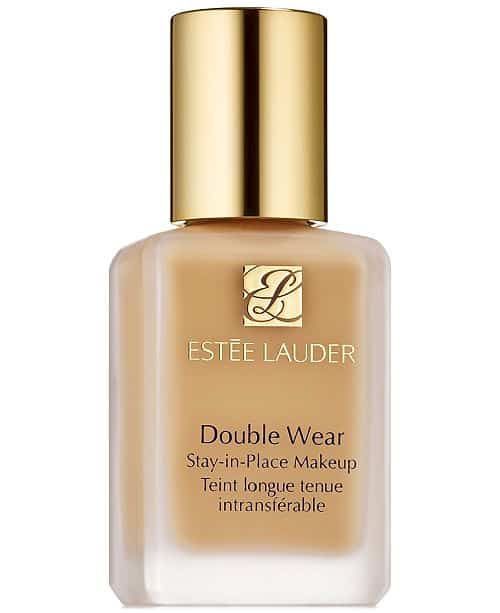 Pin
The favorite part of my house lately is my breakfast room.  I decorated this area early in the spring and am still loving the freshness of the green and white.  I'm pretty sure that this will be the look to carry me all the way through the summer.  Click HERE to see more.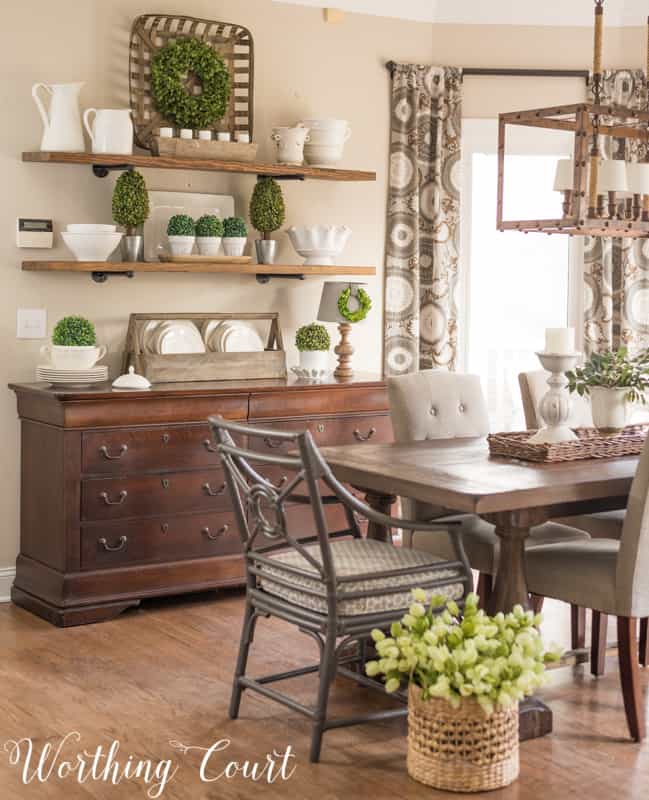 Pin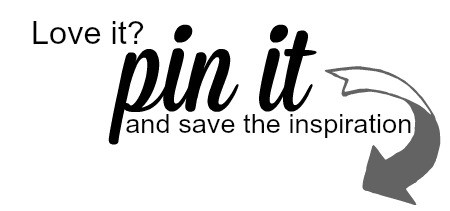 Pin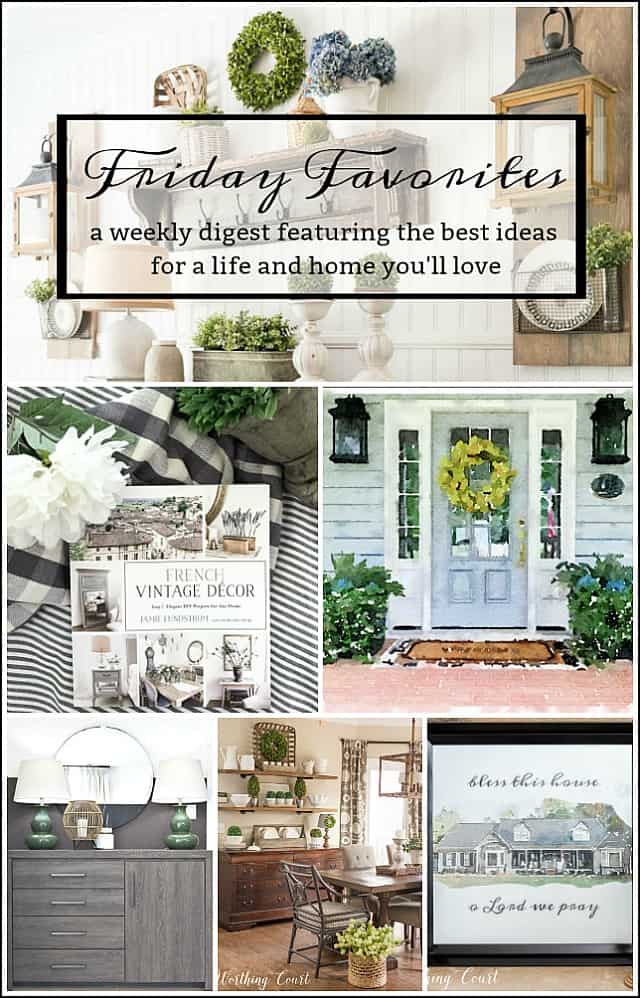 Pin