Welcome to this week's Friday favorites!  Well – we made it – the end of another week.  It was a busy, busy, busy one for me.  If you follow me on Instagram, I was posting pics in my stories, so you already know what I was up to.  And if you don't already follow me there, you can do that HERE.  Not only do I post more decorating posts there, but in my stories, I also post pics of everyday life.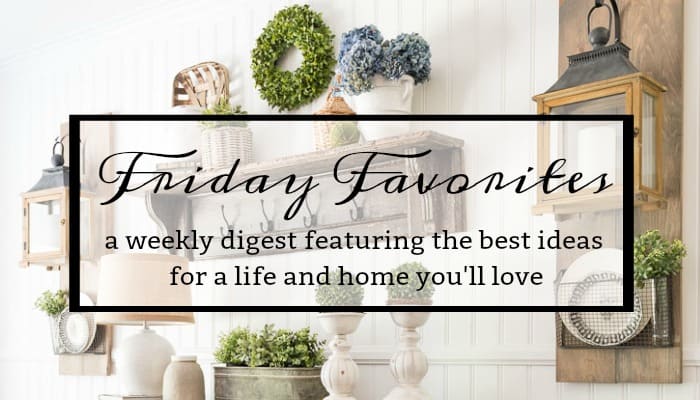 This post may contain affiliate links, which allow me to make a small commission from your purchase at no additional charge to you.  See my full disclosure HERE.
I spent several days making draperies for our living room makeover at the beach condo, which leads me to my first favorite of the week.  I just snapped this photo a few minutes ago of what my view is as I sip my coffee this morning.  Pretty sweet!  Yup – I finished those draperies (they were ginormous as one is for a triple wide sliding glass door) and I'm hoping to get them hung this weekend.  The fabric is yummy and I'll be sharing them with you soon!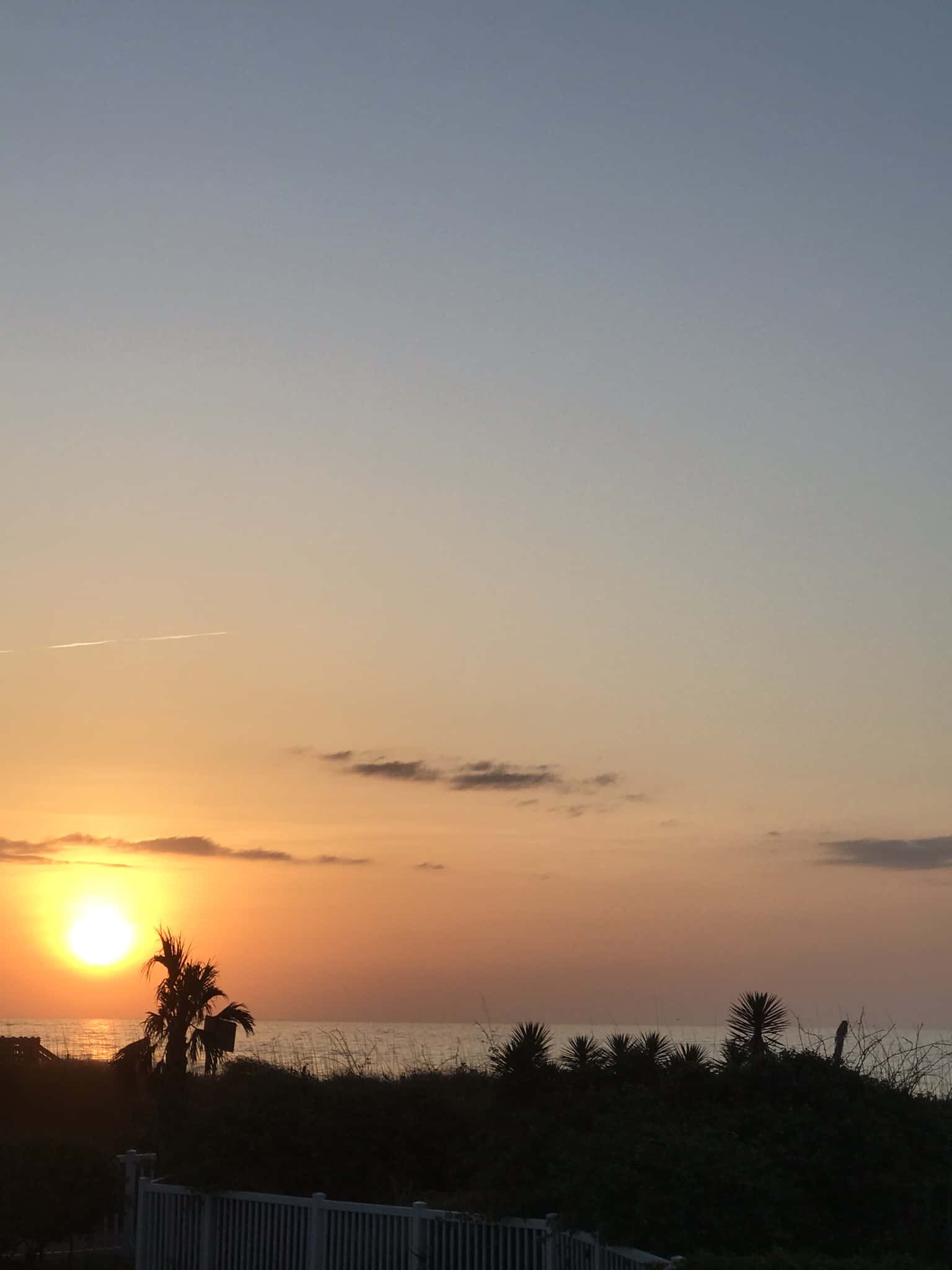 Do you have any products that you love and swear by?  That's exactly how I feel about my next favorite!  I'm not a huge makeup wearer – I keep my daily routine as fast and simple as I can.  Everyone morning, I apply concealer, moisturizer mixed with a bit of liquid foundation and mascara.  That's usually it, unless I also feel like adding a bit of blush.  I've tried lots and lots of different concealers over the years until I finally found THE one.  I've been using it under my eyes, on my eyelids and to cover blemishes.  It's creamy, provides great coverage and doesn't wear off.  One tube lasts me a long, long time (months) and it comes in a multitude of colors.

I've been making good progress on the makeover of my guest bedroom and am ready to start hanging art on the walls.  I been on the lookout for some really pretty blue botanical prints and stumbled across these prints on Etsy the other day.  I haven't decided exactly which wall they'll go on, but I'm pretty sure that I'm going to use three or four of them in the 8 x 10 size.   One thing I like about them is that you can download them immediately to a flash drive (after you purchase them) and take them to your local FedEx or Staples for printing.  No waiting for a shipment to arrive!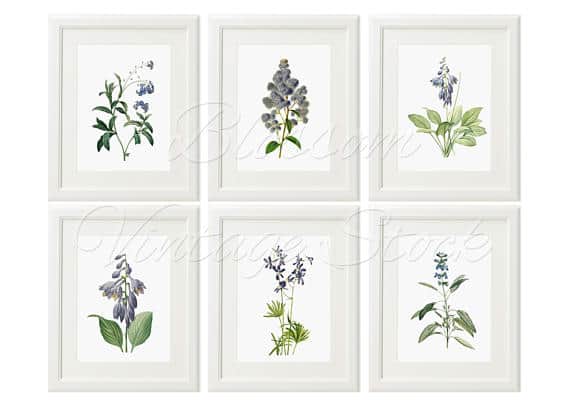 Are you familiar with the One Room Challenge?  It's where a group of twenty designers and bloggers take on the challenge of making over a room in six weeks.  Sounds easy right?  Not so much.  These guys give it their all, sometimes gutting a room down to the studs or even removing/relocating walls, and then putting it all back together, fully decorated, in six weeks time.  In addition to the main group of twenty, anyone else can link their projects up too.  You can see who's participating in this round and then follow them week by week as they share their plans for their rooms and the progress (or lack of) that they make each week.  In the end, we'll get to be inspired by some truly amazing and wow worthy spaces.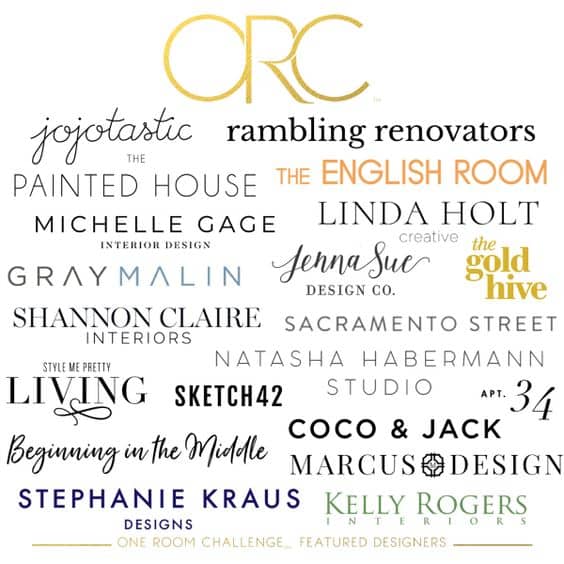 There's something about the taste of food cooked in a cast iron skillet that's like no other!  When I was growing up, my grandmother and my mom cooked everything from bacon to fried chicken to fried okra to cornbread baked in the oven in their skillet.  Nowadays, I don't do a lot of frying in grease in my iron skillet – more like sauteing in a little olive oil.  😀  Here in the south (maybe nationwide?) a cast iron skillet is an heirloom to be passed down from one generation to the next.  It's a tragedy to see a skillet, that's been seasoned from cooking over several years, wind up in the trash.  🙁  I've recently added a cast iron grilling skillet to my arsenal of cast iron cookwear and I love it!  It's gives me the flavor and look of food cooked on the grill, but it has actually been cooked inside.  Of course, you can actually use this pan on the grill if you want to, but why bother?
Here's wishing you a weekend filled with fun and lots of new adventures, my friends!