Easter Centerpiece With A Fun Craft Using Coffee Filters
UPDATE: Enjoy this super fun Easter project created in the kitchen of our former home. We've moved and are giving our new-to-us home a complete remodel. I've completely changed my style! Click HERE to take a look.
You know the tale of Peter Rabbit, don't you? The tale of how he loved to raid Mr. McGregor's garden and munch on his veggies.
Well, I was counting on Peter's love of cabbage when I put together a centerpiece for my Easter luncheon table.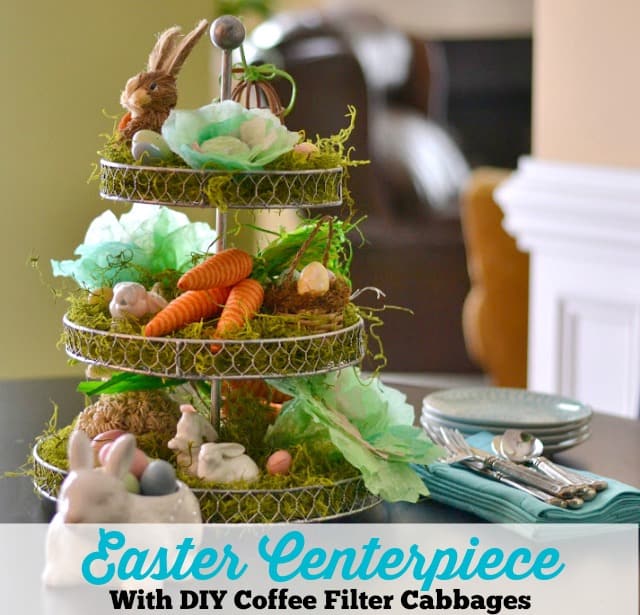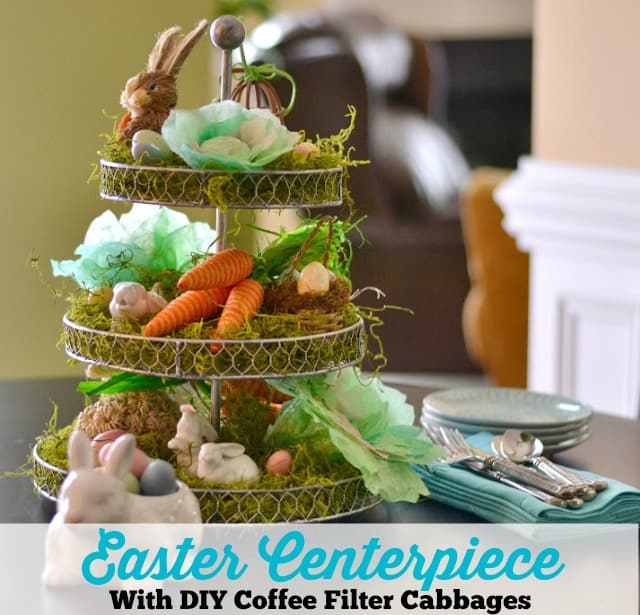 Pin
My tiered wire container was perfect for tucking in Peter, a few of his friends and all sorts of Easter goodies.
It includes a fun craft – cabbages made using coffee filters! You'll find a full video tutorial down below.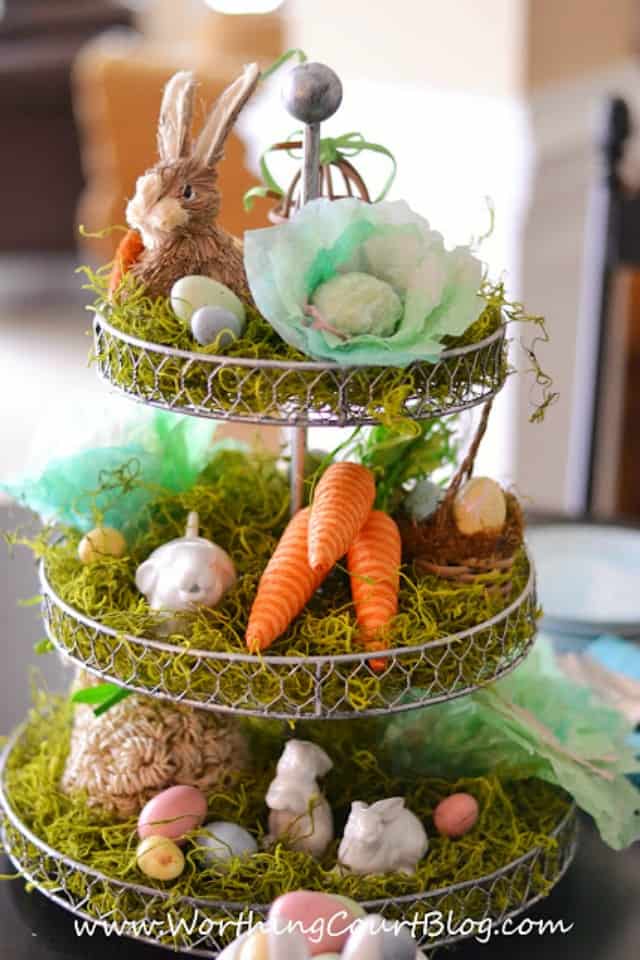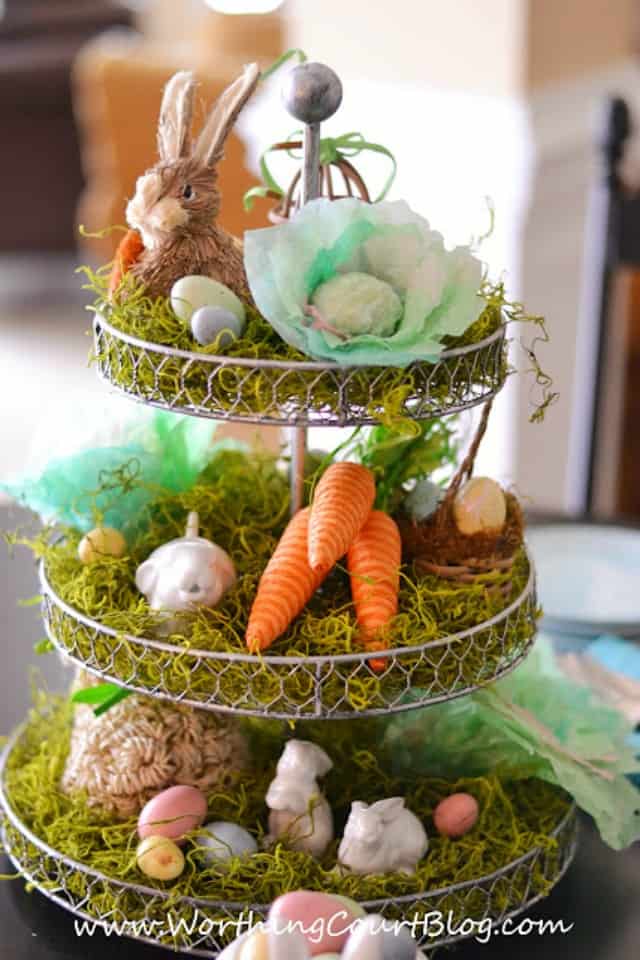 Pin
My centerpiece was inspired by cabbages that I learned to make at a class with Amy from Atta Girl Says at our local Anthropologie a whole year ago. Yep, a whole year ago and we've been talking about them ever since.
Here's a group photo of the class with each one of us holding the cabbage that we made. That's me in the white vest and Amy to my right. I'm so glad that Amy invited me to go with her because these cabbages are fun to make and so stickin' cute!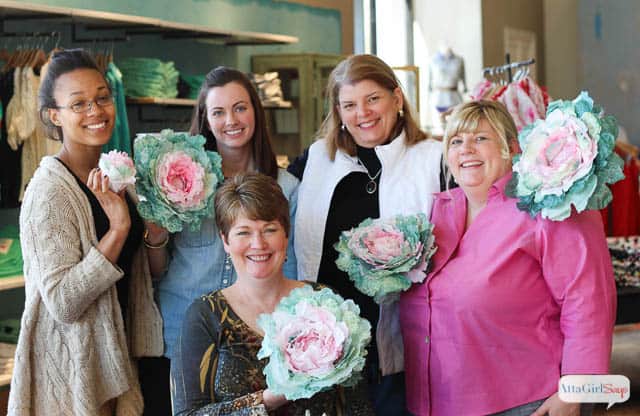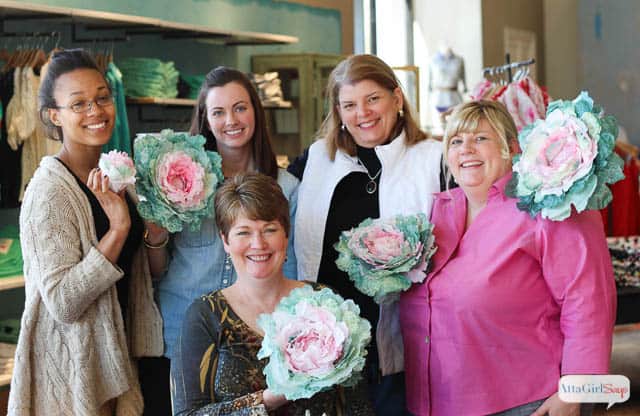 Pin
And here's a shot of several of our cabbages grouped together. Cute, huh?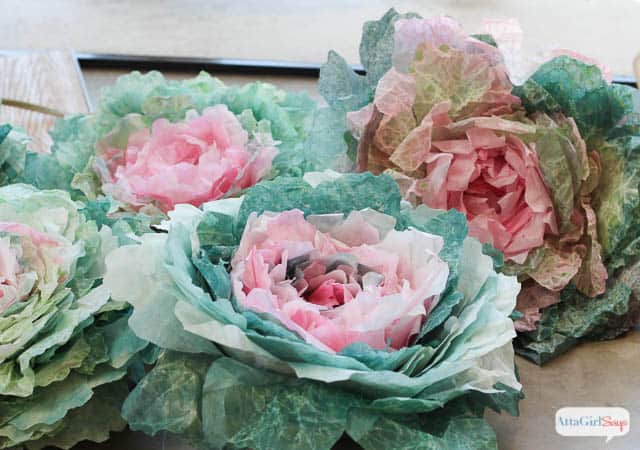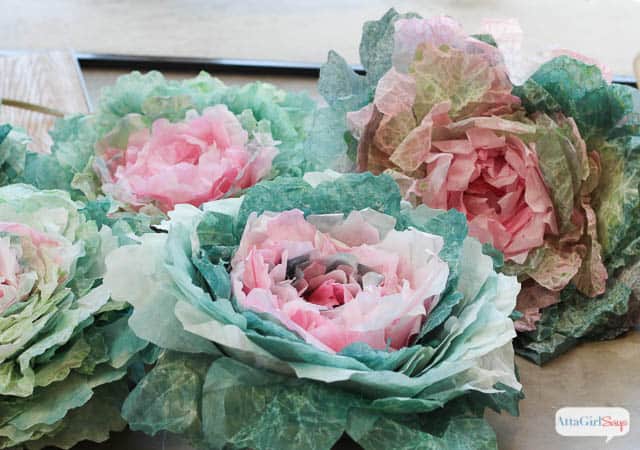 Pin
Thank you, Amy, for loaning me the pics!
So back to my centerpiece. I started out by creating a "grass" base using green Spanish moss.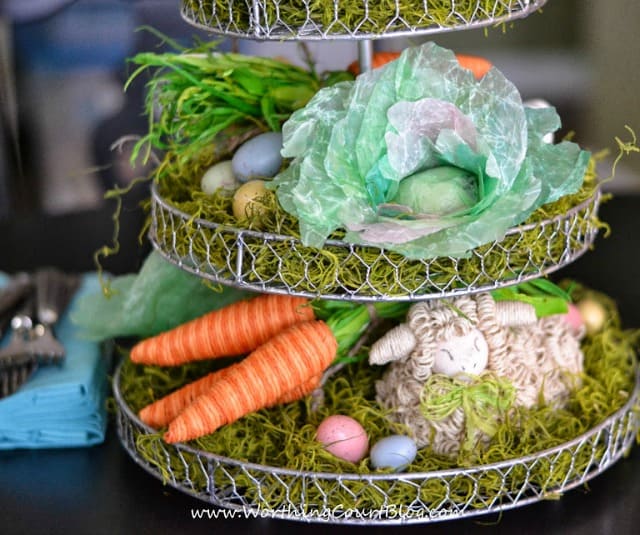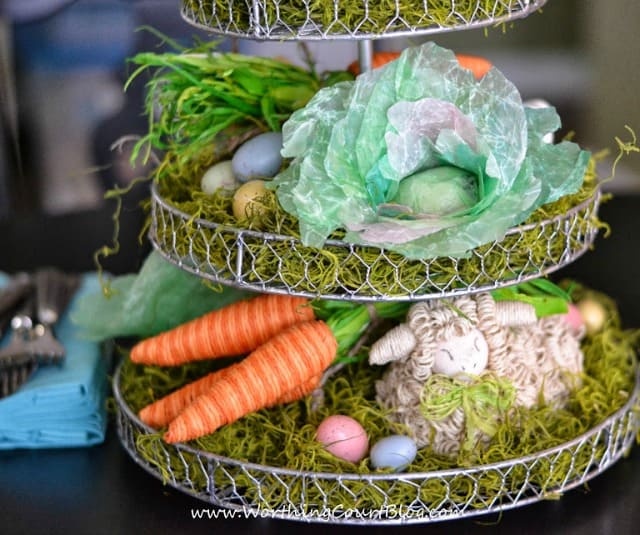 Pin
I added the larger elements first – my coffee filter cabbages, the carrots, the lamb and Mr. Peter himself.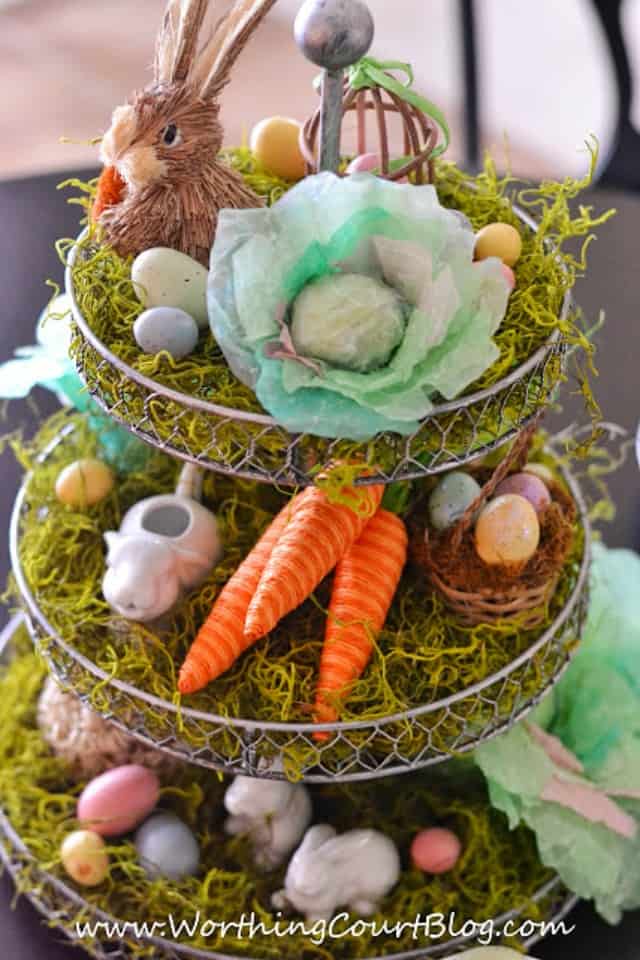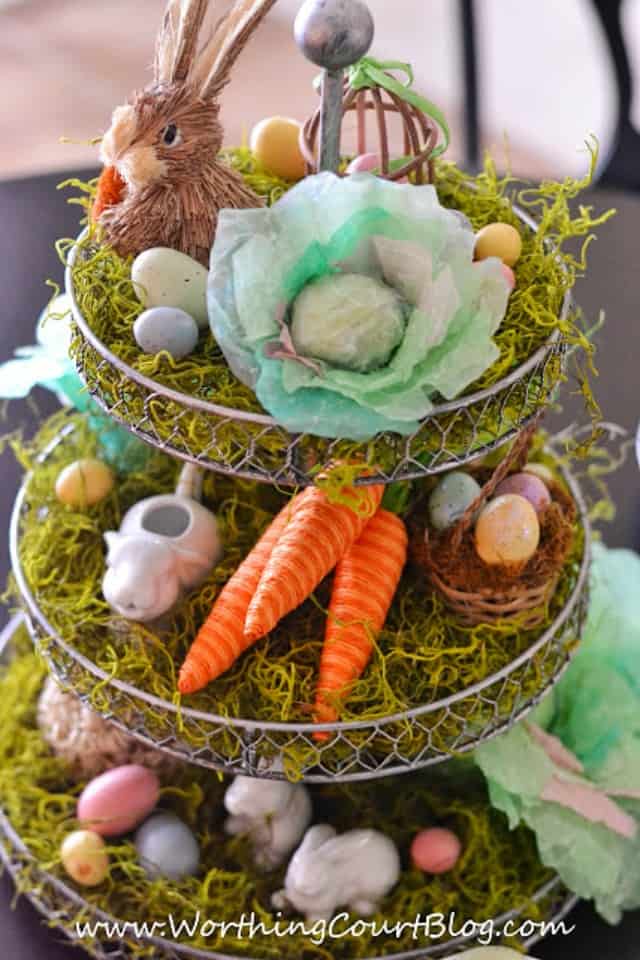 Pin
Then I tucked in smaller goodies here and there.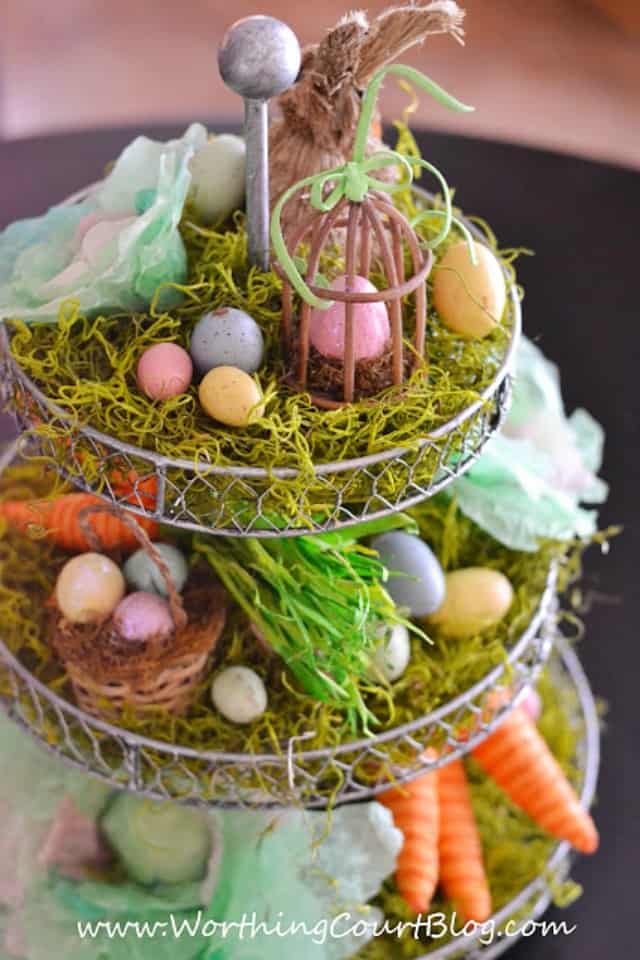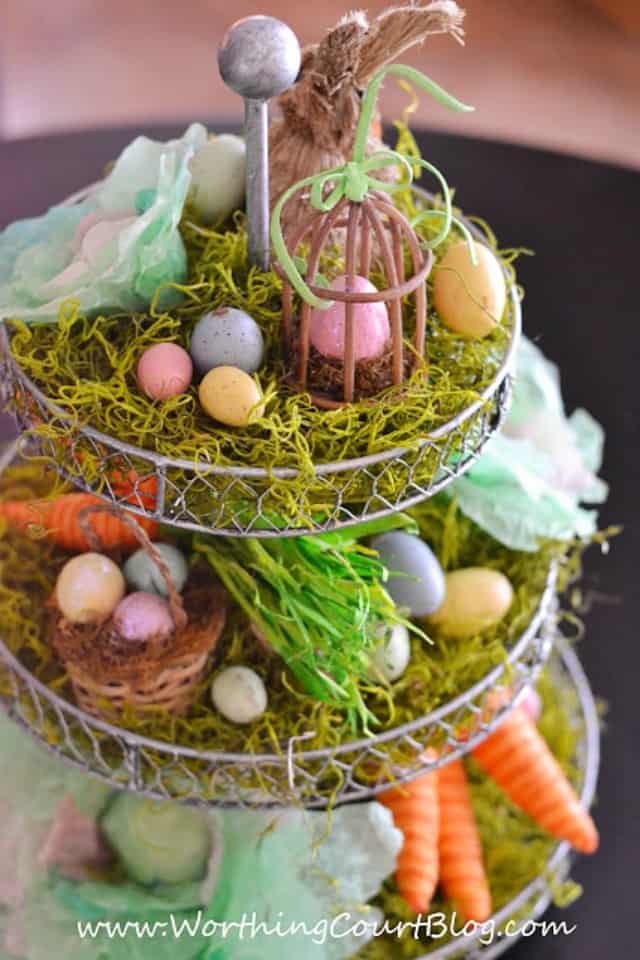 Pin
I made three cabbages – a large one for the bottom, a medium size one for the middle and a small one for the top.
That's one of the fun things about this craft – you can customize it to fit whatever your needs are. Each one is unique!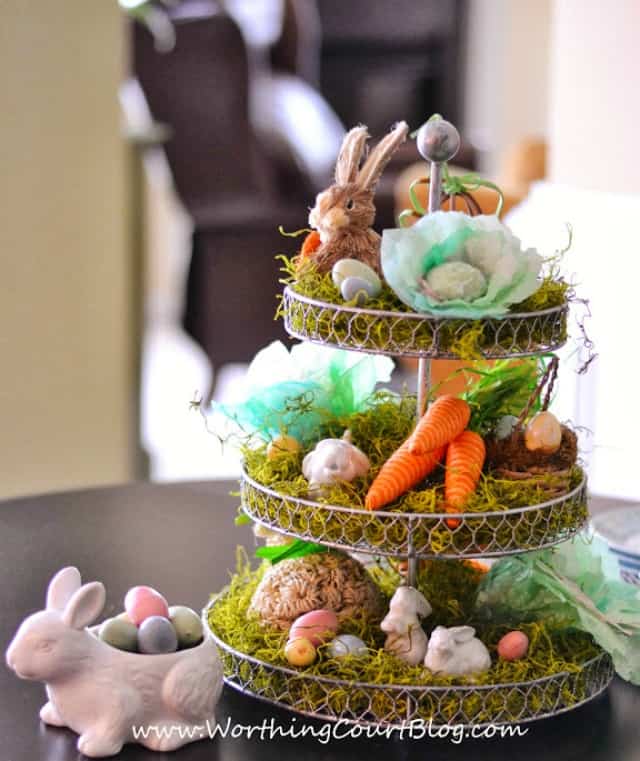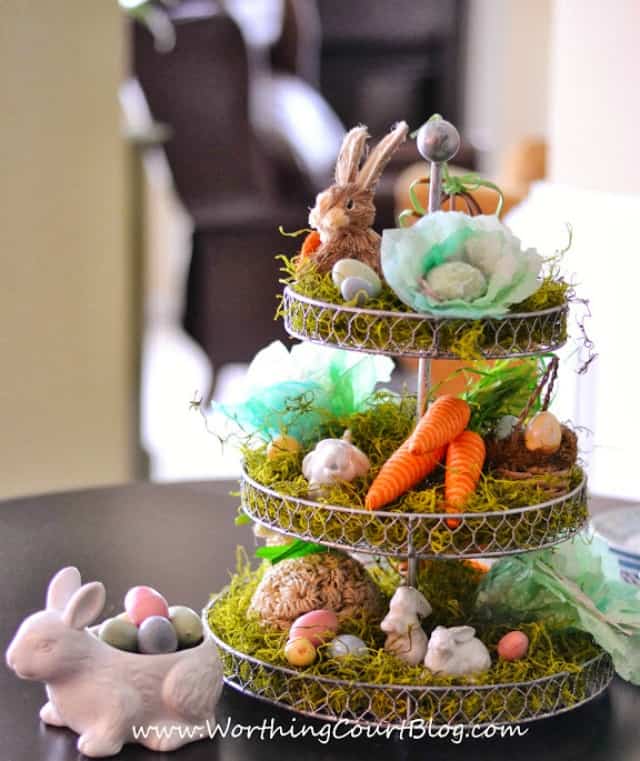 Pin
We're both sharing our projects today, so you'll want to check out Amy's project using our cabbages too. I don't want to give anything away, but it's too cute and so imaginative! Click HERE to go directly to her blog post.
If you want to hear the voices behind our blogs and learn to make some of these cabbages for yourself, watch the video tutorial that Amy and I made in my kitchen. It will take you through the process step-by-step.
Coffee Filter Cabbages from Amy Buchanan on Vimeo.
Click HERE for the downloadable PDF file for the cabbage leaf patterns. There is a pattern for a large, medium and small leaf on two pages.
I can just imagine a whole veggie garden for Mr. Peter using these directions – carrots, radishes and so on. All you would have to do to make different types of veggies is to make the newspaper base the shape of your veggie and dye coffee filters to match!