10 Fun Ways To Show Your Patriotism
This is the time of year to show your patriotism for those of us who live in the USA.
The official observation of Memorial Day this year is Monday, May 26th, Flag Day is June 14th and then of course there's Independence Day on July 4th.
So in honor of the red white and blue, here are 10 fun ways to celebrate American pride around your home.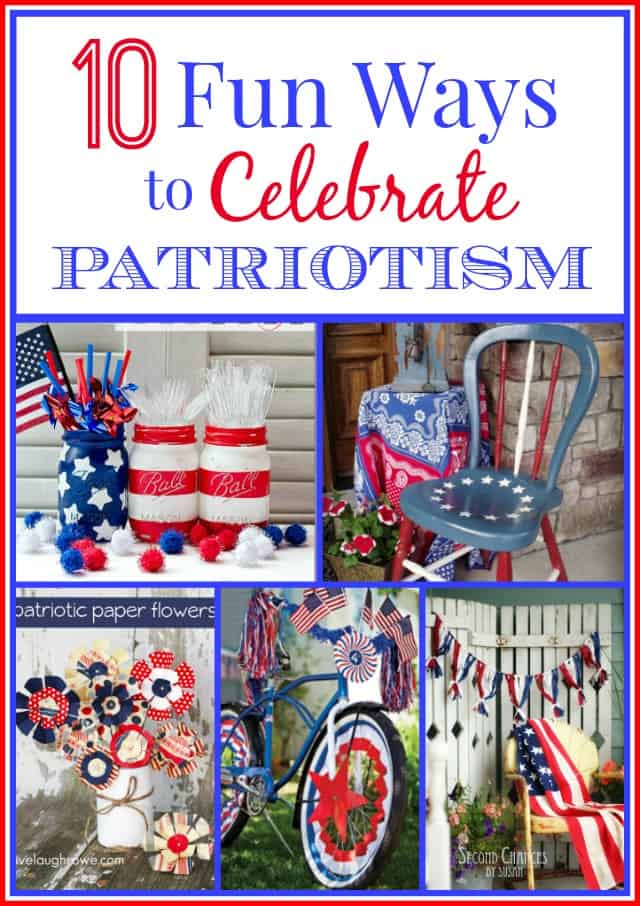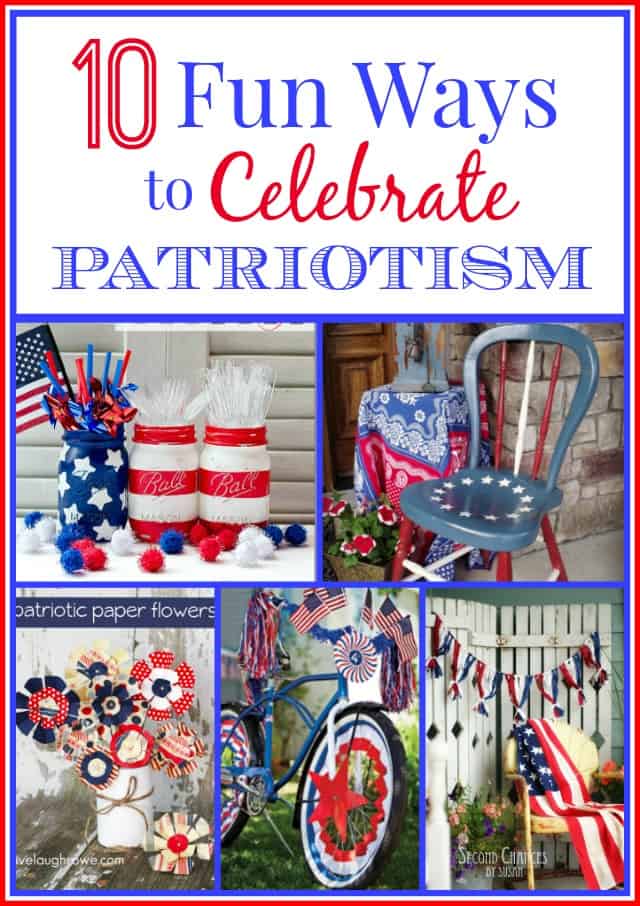 A bicycle decorated with a fun basket, flags tucked into the handles and star cut-outs attached to the wheel spokes is adorable and would be something unexpected sitting on your front porch.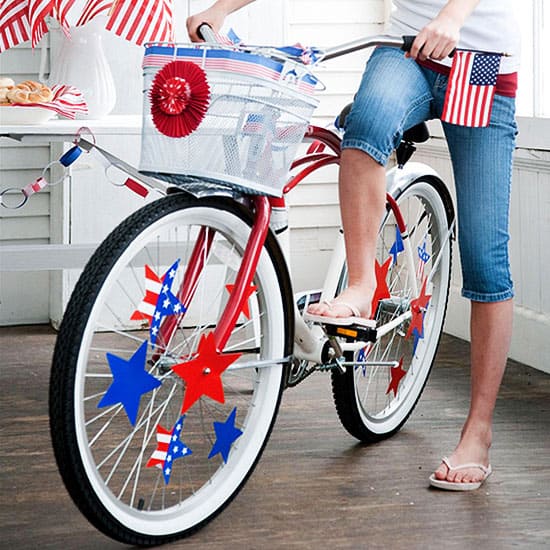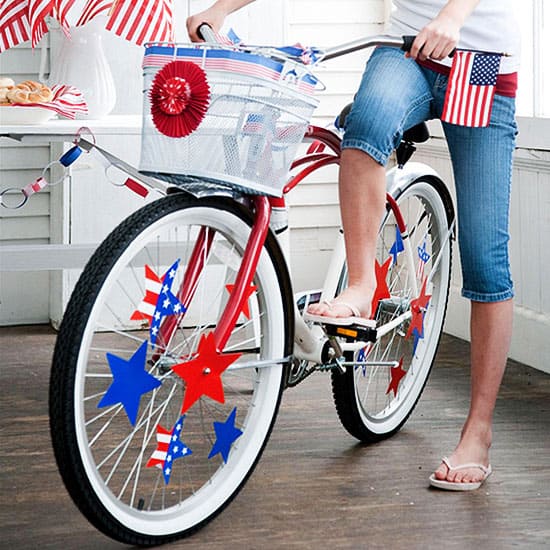 BHG
Here's a more elaborately decorated bike from Martha Stewart.  Click on the link to get templates for all of the cut-outs.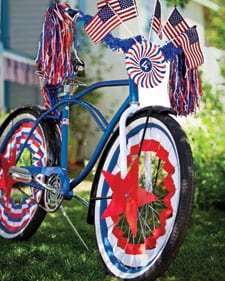 Martha Stewart
How about painting patriotic mason jars to hold utensils or flowers for a centerpiece?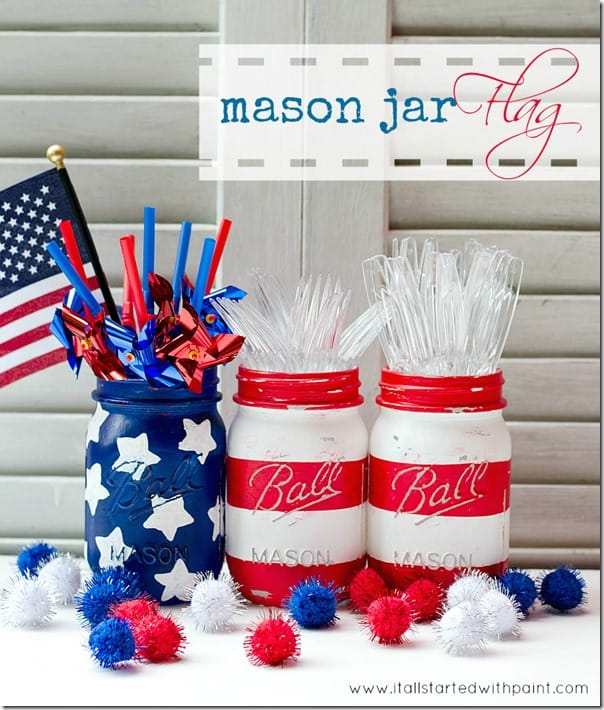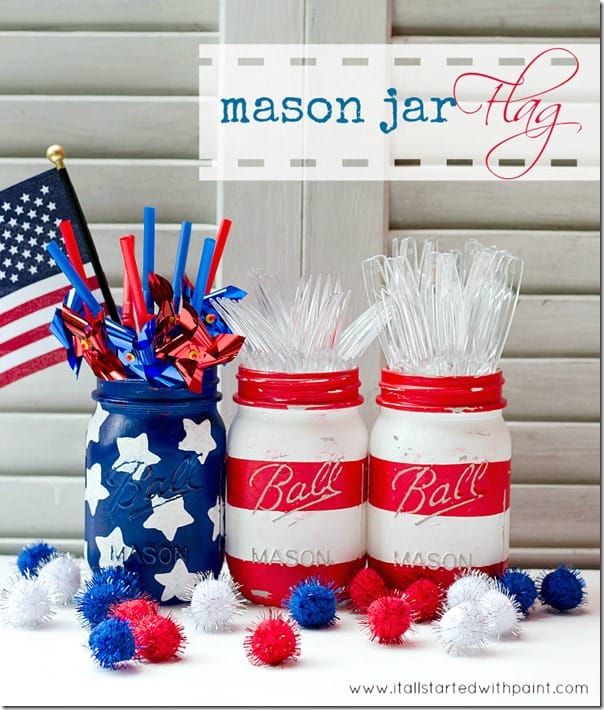 It All Started With Paint
Keep your patriotic gathering simple and make cleanup a snap by using mostly paper products from a dollar store.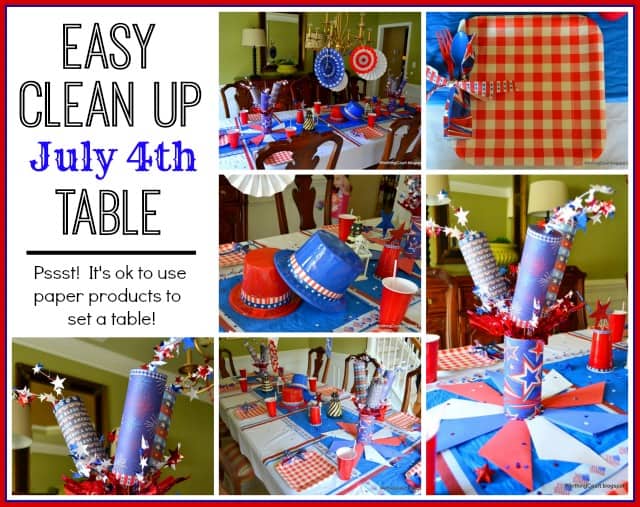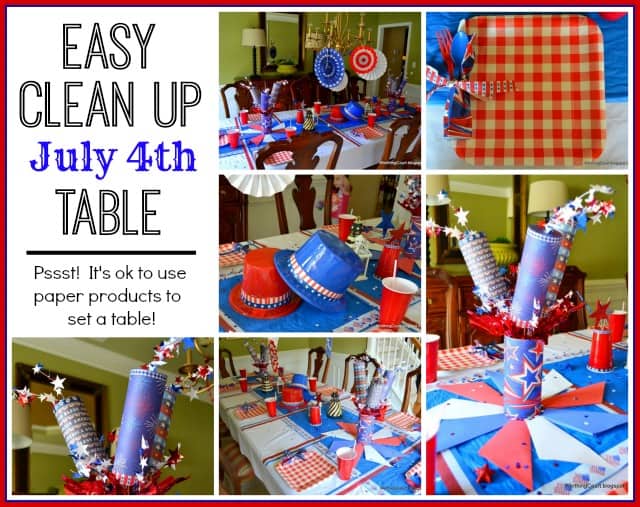 Worthing Court
And speaking of tables, look at this adorable idea for using paper plates and plastic utensils.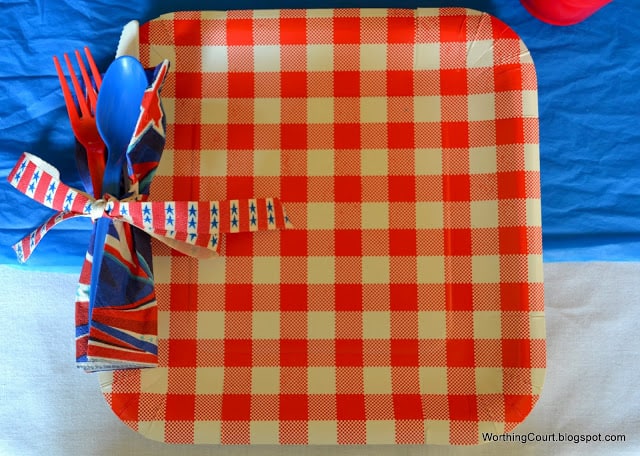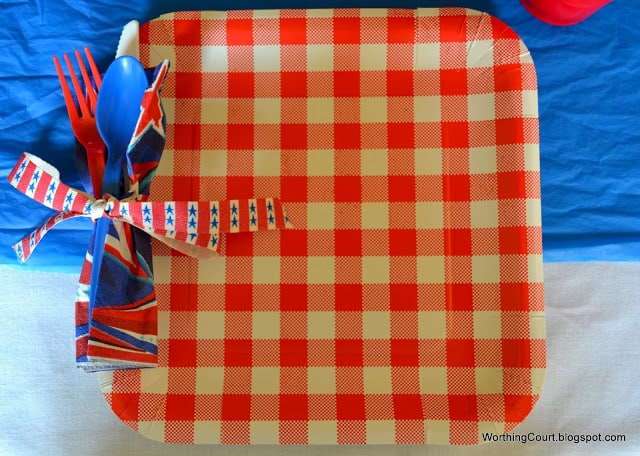 This place setting is from my table, but I got the idea from In My Own Style.  (For some reason her picture refused to upload.)
Make a cute bouquet of patriotic flowers using scrapbook paper.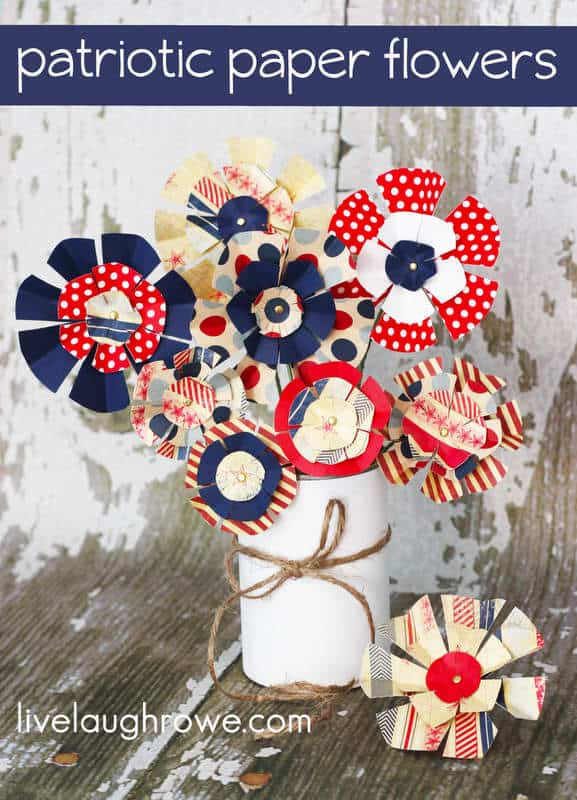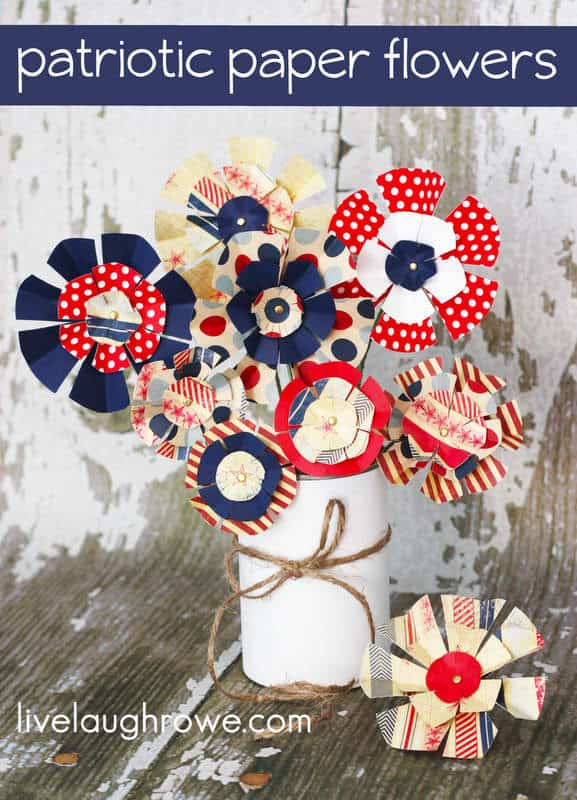 Live Laugh Rowe
Make this easy bunting by simply draping torn strips of red, white and blue cloth over some cording, then gather and tie them near the bottom with another strip of fabric.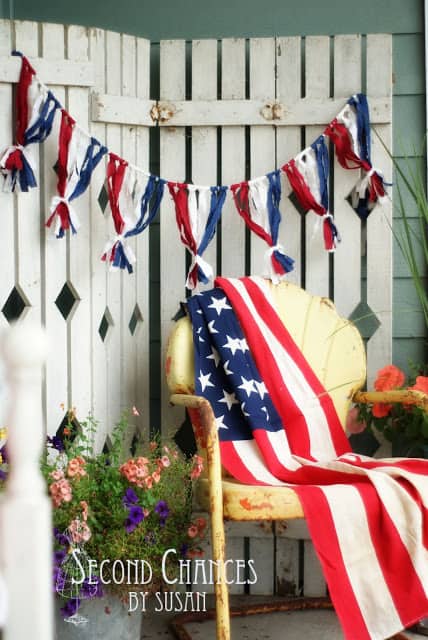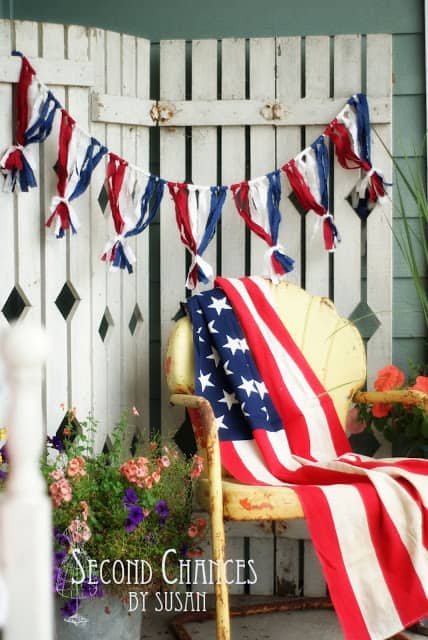 Second Chances By Susan
Paint an old chair in patriotic colors.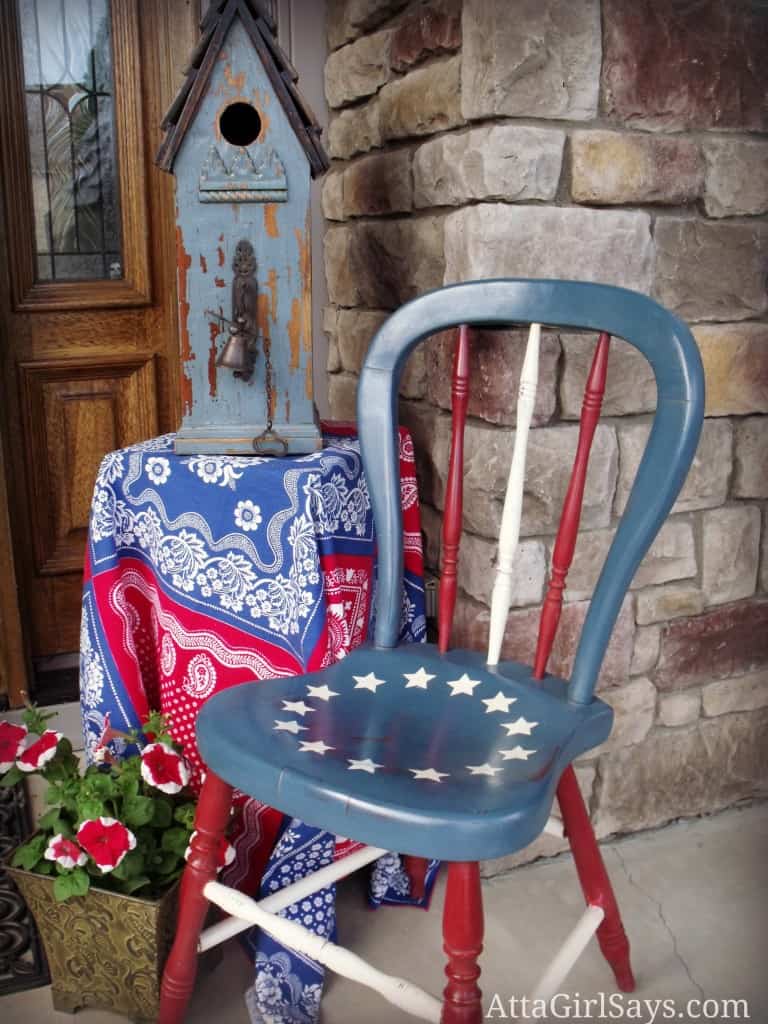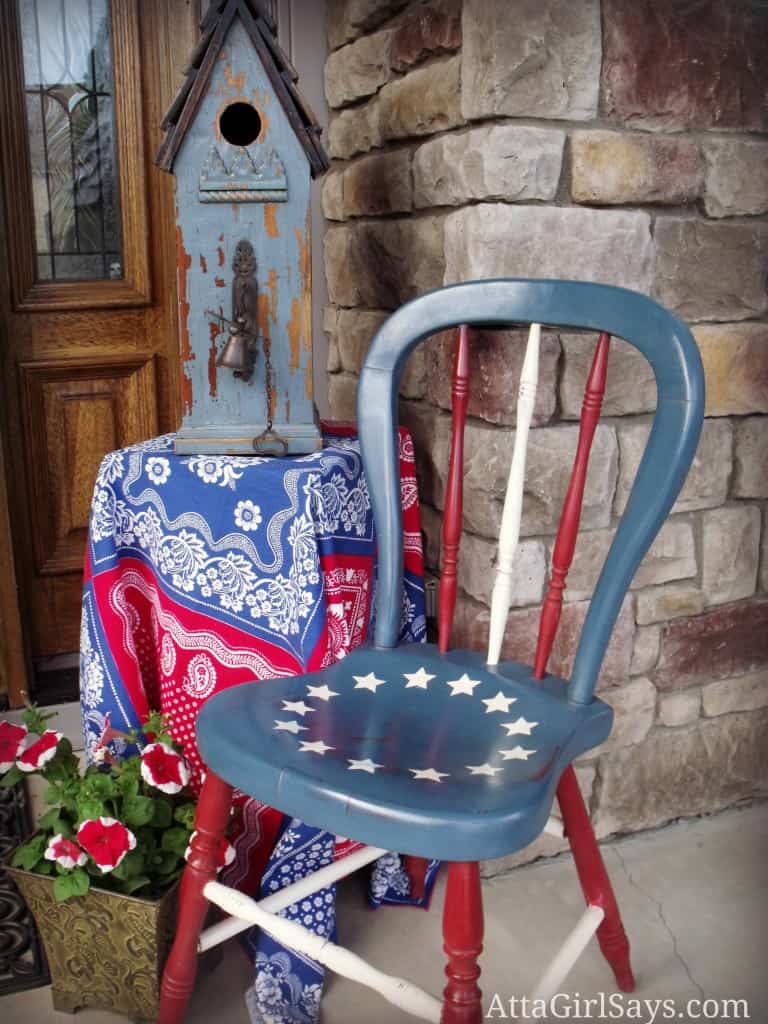 Atta Girl Says
Every cookout needs these, especially in the south!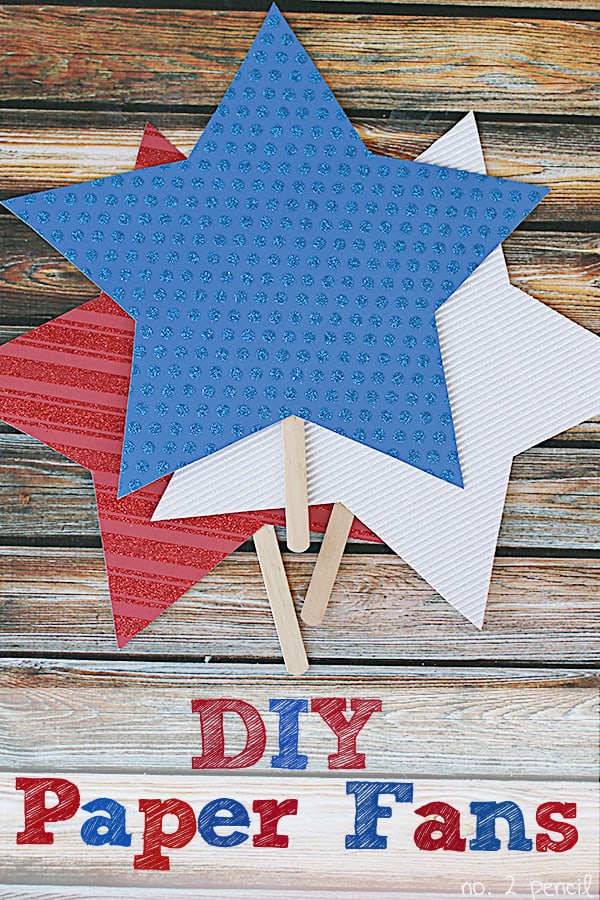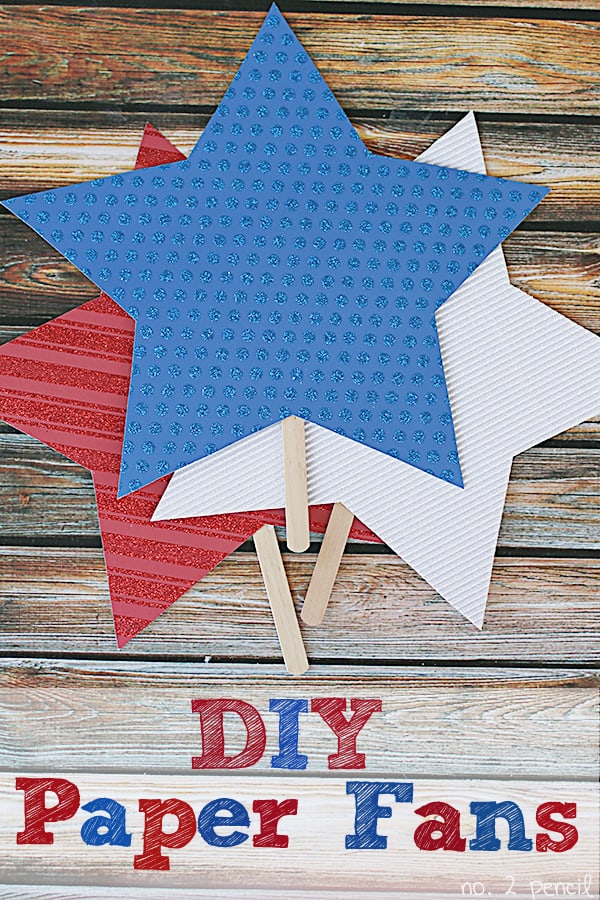 No. 2 Pencil
You only need basic carpentry skills to build this vintage looking toolbox.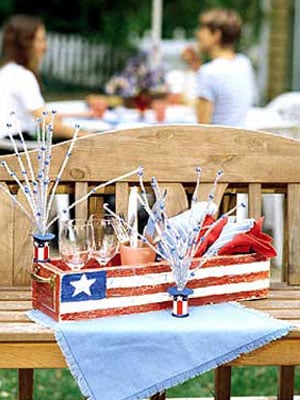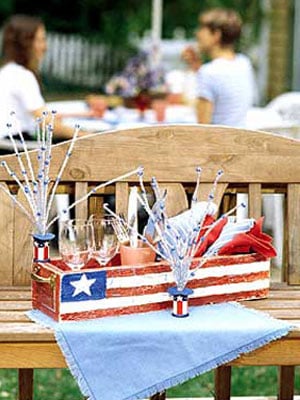 Woman's Day
Looking for more ways to show your patriotism?
A Vintage Americana Style Patriotic Vignette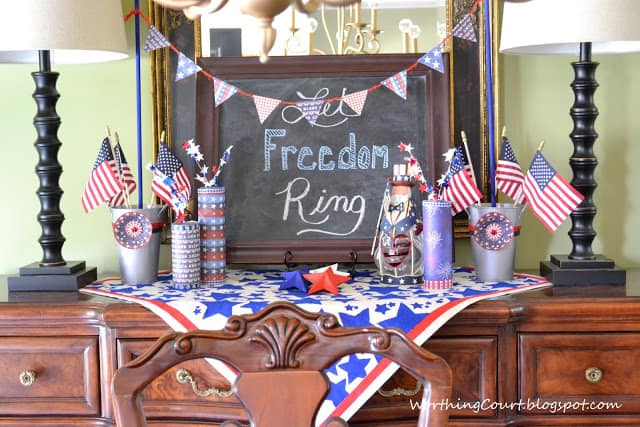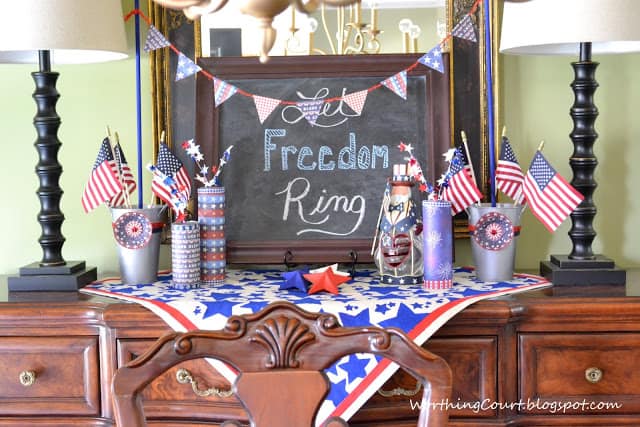 Decorating With Patriotic Red, White & Blue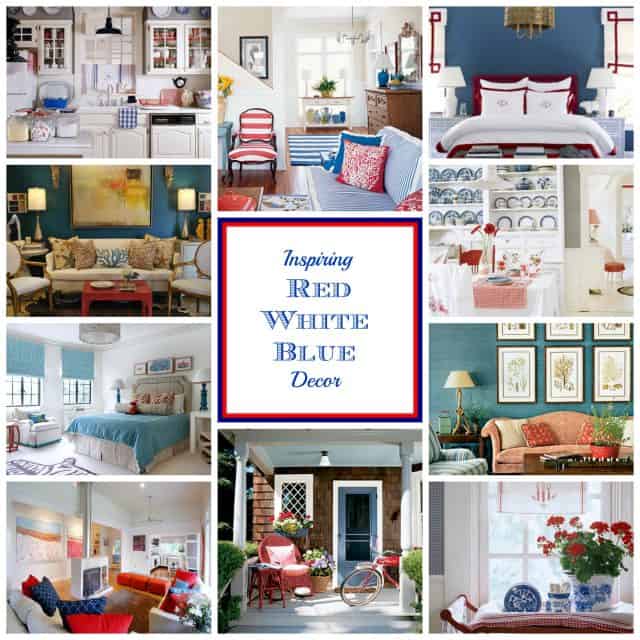 Happy Memorial Day!