What Is The Key To Your Home?
Have you ever thought of your home as being a key?  I think that exactly what it's a key to  is different for everyone.  I've been giving the subject a lot of thought lately leading up to Habitat for Humanity's Home Is Key Campaign for 2018.
Please be sure to read to the end, because I have something that I think is important to ask you to do.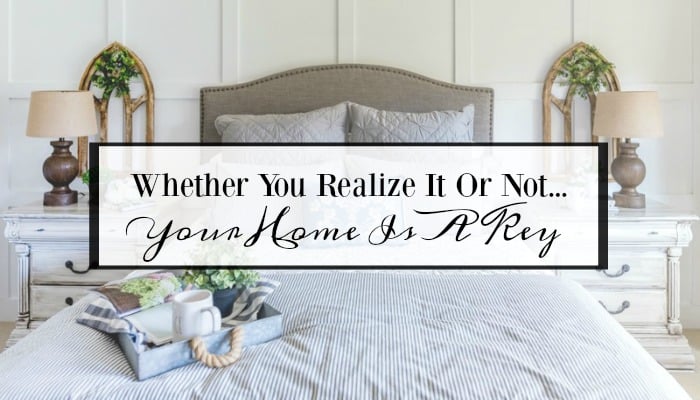 Pin
I'm honored to collaborate with Habitat for Humanity in support of their Home Is Key Campaign for 2018.
I've realized that home is the place that I come to at the end of a long day and let my hair down.  Home is where I nurture my marriage and raised my family.  Home is where my husband, children and grandchildren thrive.   In short, the key to my home is that my home is a sanctuary.  Truly, there's no place like home.
GUEST BEDROOM MAKEOVER – BEAUTIFUL BEDDING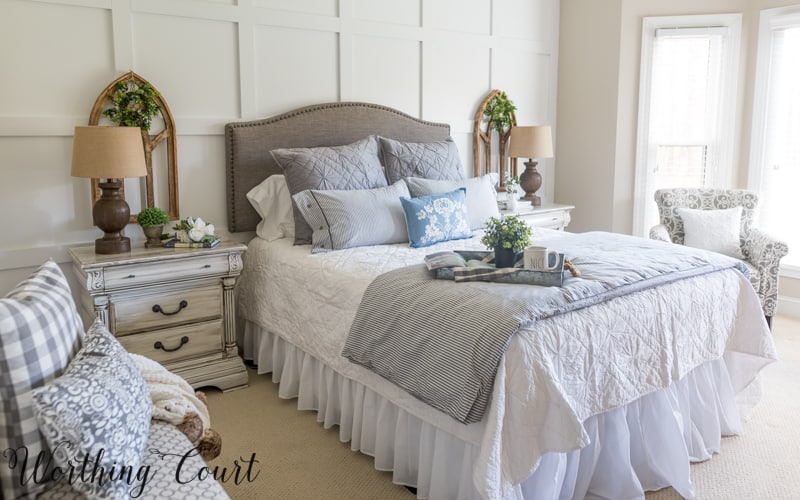 Pin
If you stop and think about it, I'm willing to bet that no matter what feelings you have about your home, they will somehow show through in your decorating and lifestyle choices.  For example, even though my children no longer live at home, I still want my home to be an oasis and sanctuary for them.  I want it to be a place where we can gather as a family to celebrate both ordinary everyday and special life events.
A VERY SPECIAL WEEKEND AT WORTHING COURT!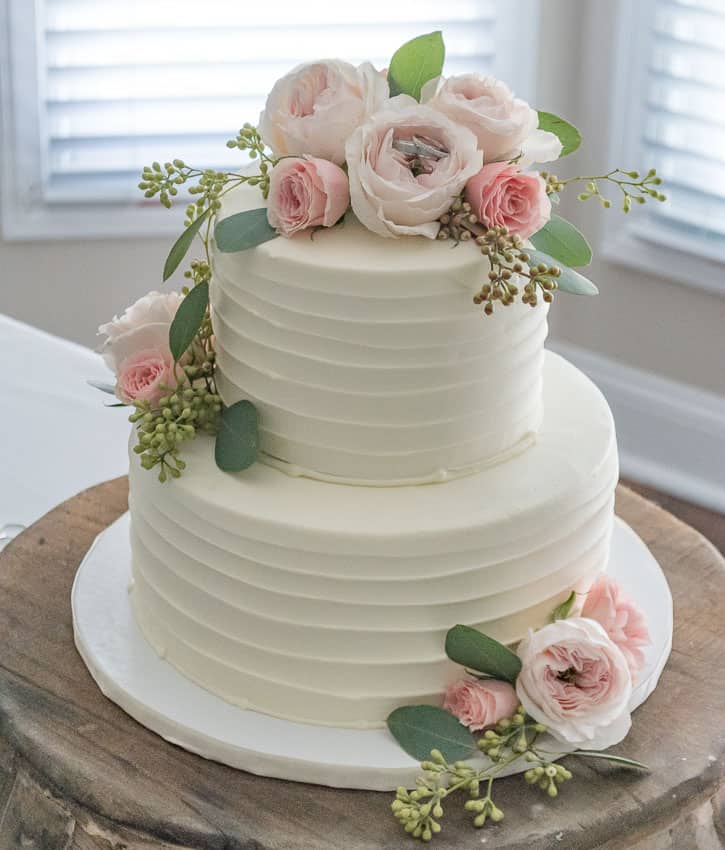 Pin
I want my home to serve as a sanctuary for both my immediate family and for my extended family and friends.
FARMHOUSE DINING ROOM MAKEOVER REVEAL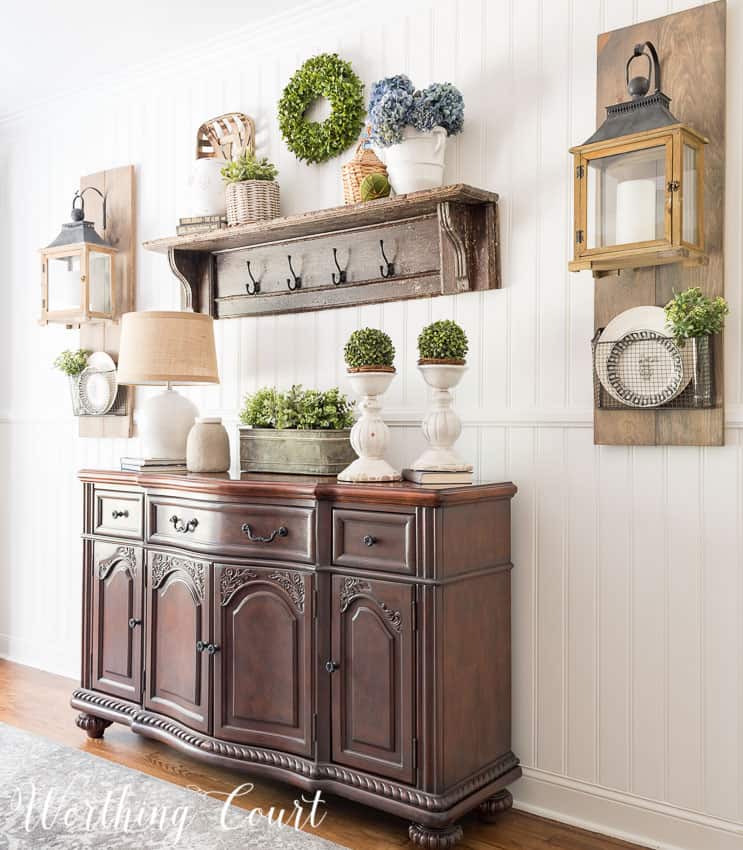 Pin
Just like almost everyone I know, the kitchen is the heart of our home and is part of the sanctuary where everyone seems to congregate when we are together.
THE EVOLUTION OF A KITCHEN – BEFORE & AFTER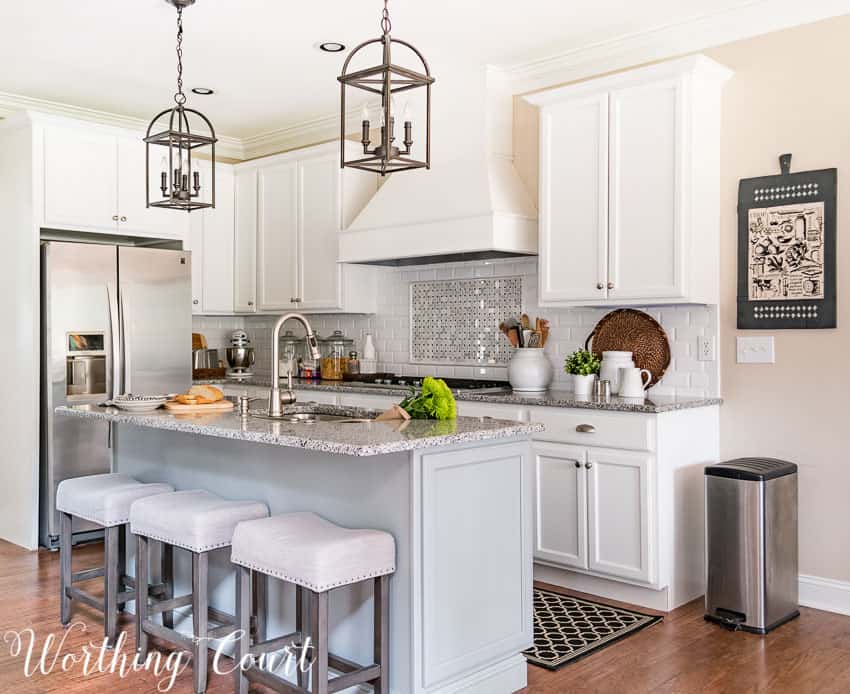 PinAnd after our tummies are full, my home truly feels like a sanctuary anytime we retreat to the family room to reminisce or to make brand new memories.
A FRESH AND EASY SPRING MANTEL AND HEARTH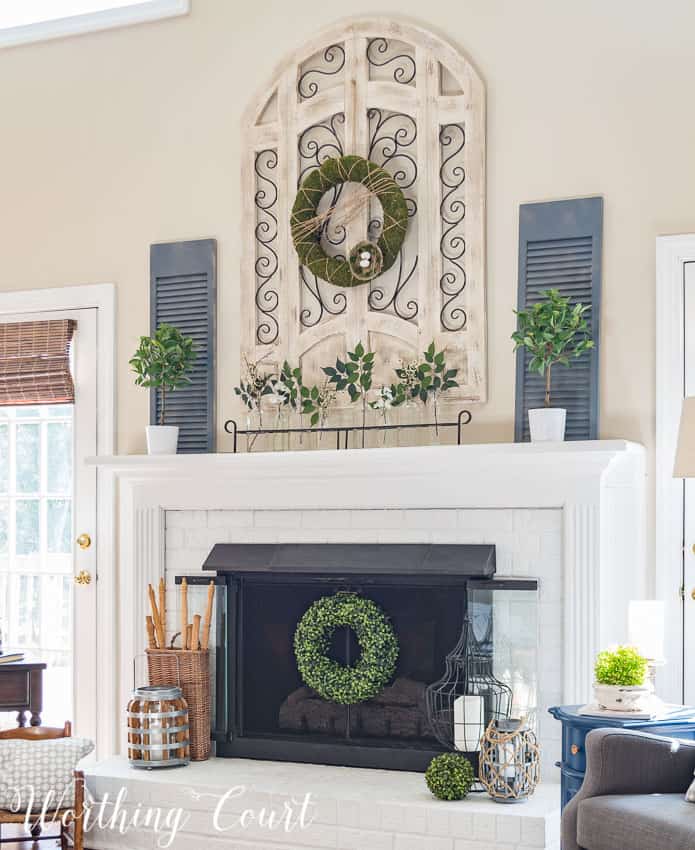 Pin
So now that I've shared what my home is the key to, have you thought about yours?  It your home your sanctuary, your refuge, your happy place, perhaps even your safe haven?  Is it your place to simply be well?  I'm asking you to think about these things because I'm also asking you to support the Home Is Key Campaign for Habitat For Humanity.
We're all familiar with Habitat For Humanity and their tireless efforts to raise awareness and funds toward the nation's affordable housing crisis, but here are some things that you may not know (these statistics are provided by Habitat for Huminity):
1 in 4 households in the USA pays more than 30% of their income for housing, which means they may not be able to afford everyday necessities such as adequate food and clothing.
There is virtually no place in the USA where an individual earning a full-time, minimum wage income can afford even a one bedroom apartment.  Even two such jobs won't get you a two bedroom apartment in 29 states or in the District of Columbia.
When affordable housing is present, children of homeowners make fewer visits to emergency rooms for routine (non-emergency) health problems and are more likely to succeed in school.
Affordable housing can make monumental changes in people's lives.  It frees up income that can result in having resources available to use for nutritious food and health care.
Habitat is one of the largest affordable housing providers, building strength, stability and self-reliance through shelter.
THE HOME IS KEY CAMPAIGN RUNS THROUGH APRIL 30, 2018.  HERE'S HOW YOU CAN HELP TO SUPPORT THIS WORTHY CAUSE:
Visit Habitat.org/key to make a donation.
At Home Stores: will sell specialty patio umbrellas and spring coaster sets through April in store to give back to Habitat.
Chico's FAS: Donate to Habitat in-store and/or purchase any of the specialty products at their following stores that gives back to Habitat:
Chico's: Every purchase of a Basic Essential Slub Tee from April 1 – May 31 will support Habitat.
White House Black Market: Proceeds from every Comfort Stretch Ankle Pant sold April 25 – May 31 will go to Habitat.
Soma Intimates: Cool Night Pajama seperates sold April 23 – May 31 will help support Habitat.
O'Cedar: Will donate $1 to Habitat for every ProMist® Max Spray Mop sold April 1 – June 15.
Kum & Go Convenience Stores: For every specially marked water bottle sold, 10¢ will be donated to Habitat and customers will have the opportunity to donate additional funds at checkout.
Here's a way to offer your support without spending a dime!  Simply share #HomeIsKey on your social media: Nissan will donate $1 every time #HomeIsKey is shared on social media in April.
Schneider Electric, who is building on an 18 year partnership with Habitat, will promote the campaign and drive donations through its social channels throughout this month.
Other corporate partners, including HGTV and iHeart, have joined to spread the word and rally their customers to support Habitat.

Pin