Halloween No-Sew Fabric Art
When I made my no-sew changeable pillow covers, I fell in love with doing fabric transfers.  I had no idea how much fun they would be to work with.  In fact, I had so much fun with them that I knew I wanted to make them a part of a Halloween no-sew project.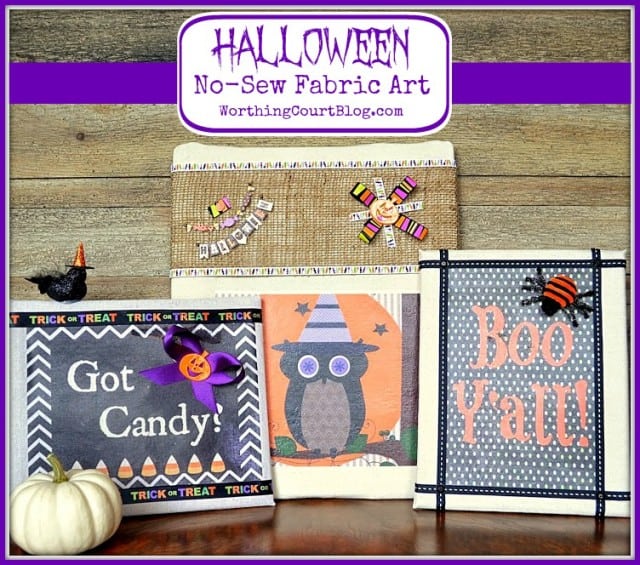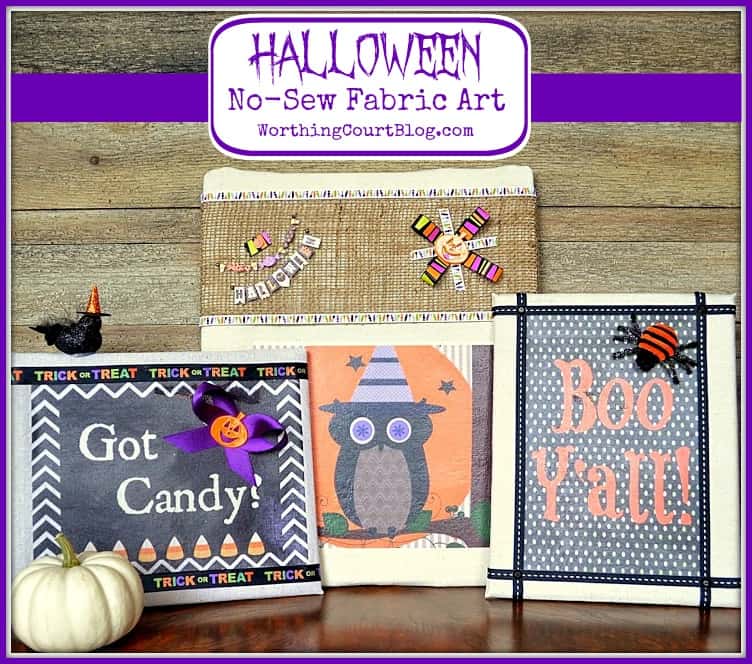 Pin
 These really are easy and so fun to make.
Two of them are printables that I created and the owl is a printable that I cropped.  Links to all of them are below.
I transferred the images onto dropcloth fabric and wrapped the fabric around some old frames that I was no longer using.  Embellishments like cute ribbon, buttons, scrapbook 3D stickers, some black rhinestones, a spider and a crow were added to give each one lots of personality.
I became very good friends with my glue gun during this project as that is the only thing that I used to attach it all together – including wrapping the fabric around the back.
I have to ask your understanding for the photo quality.  It was rainy and dreary on the day that I had to take these photos and there was just no avoiding the glare on the printables.  You may also notice some splotchy looking places – I have no clue how they got there.   sigh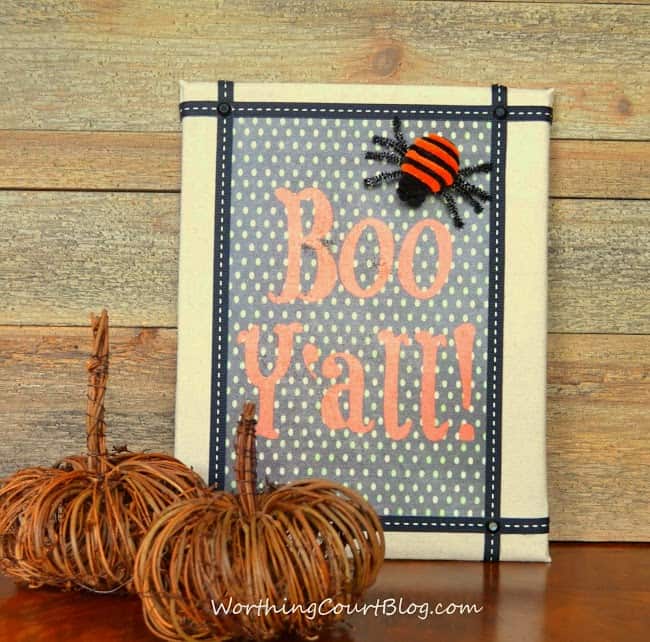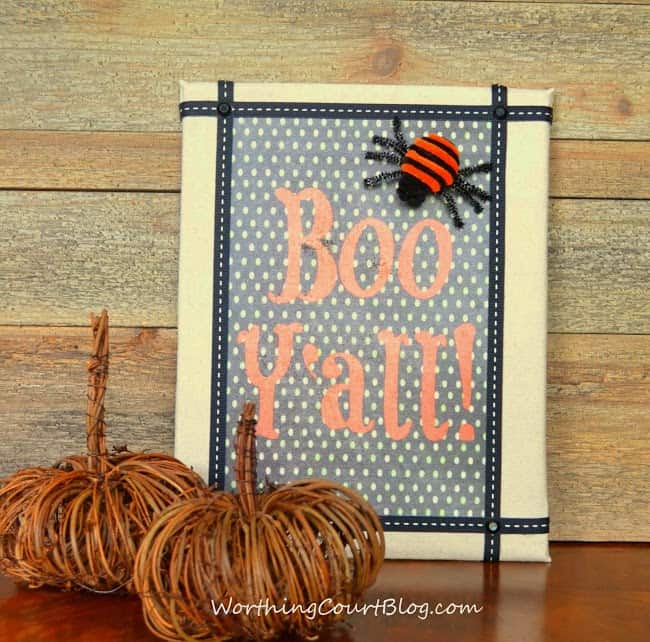 Pin
 I'm soooo afraid of spiders, but I loved the dimension this fuzzy guy adds, so I forced myself to touch him.   😉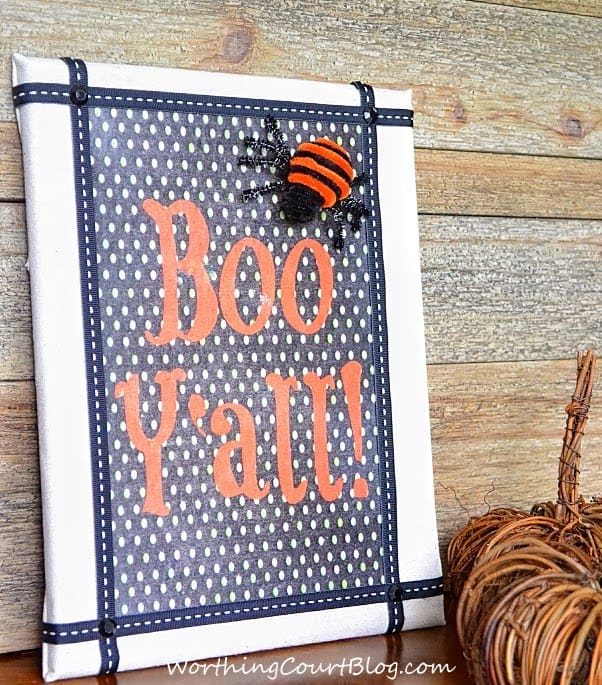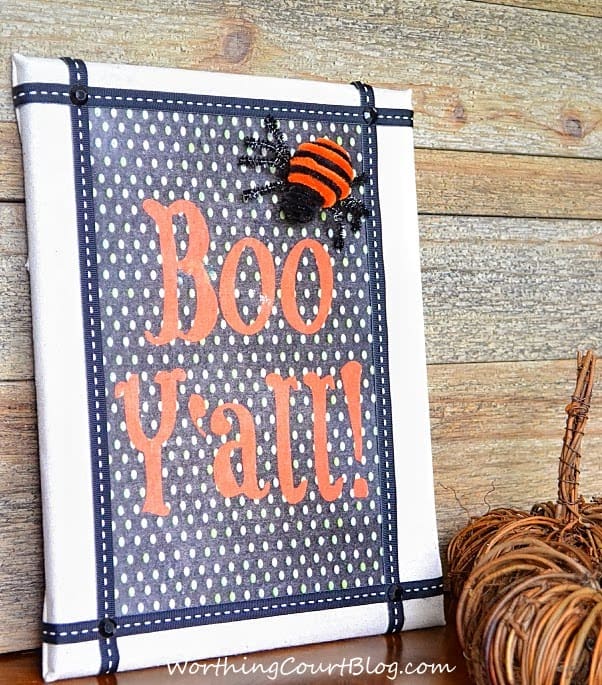 Pin
In addition to the ribbon, button and scrapbook stickers, I added a layer of burlap ribbon to this cutey patootey owl.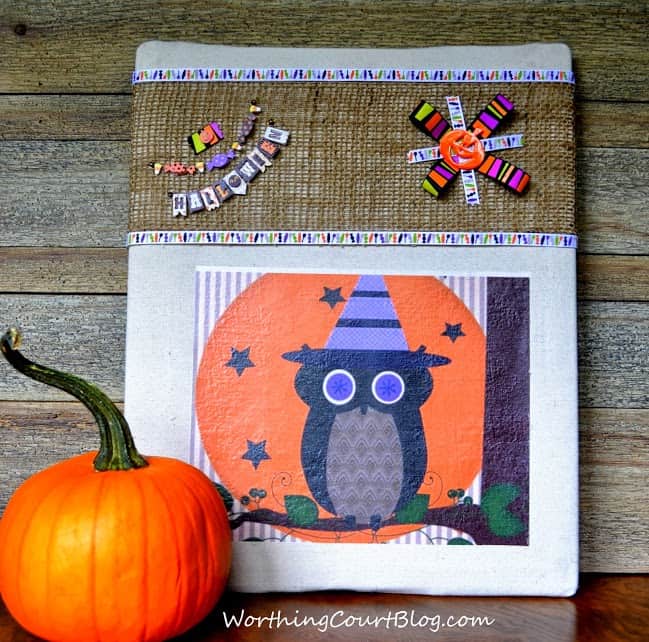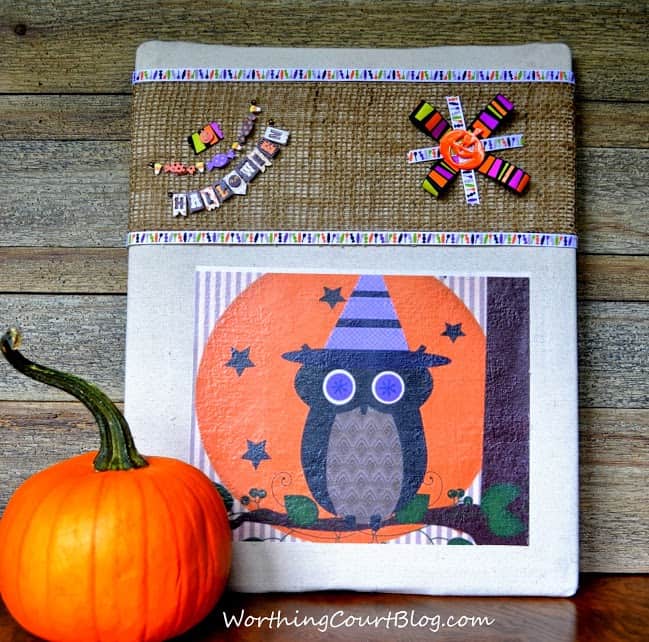 Pin
My granddaughter, Miss M, has already claimed him for herself!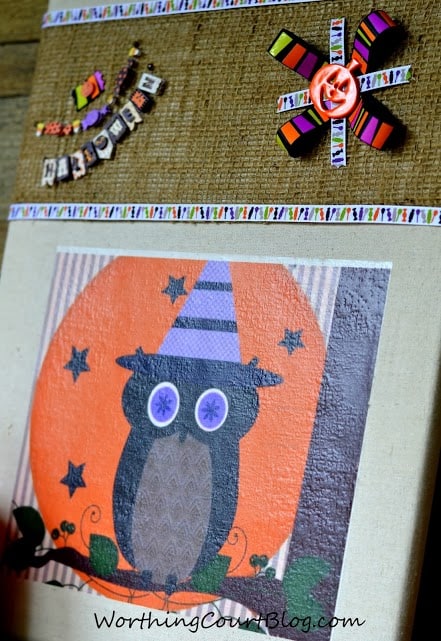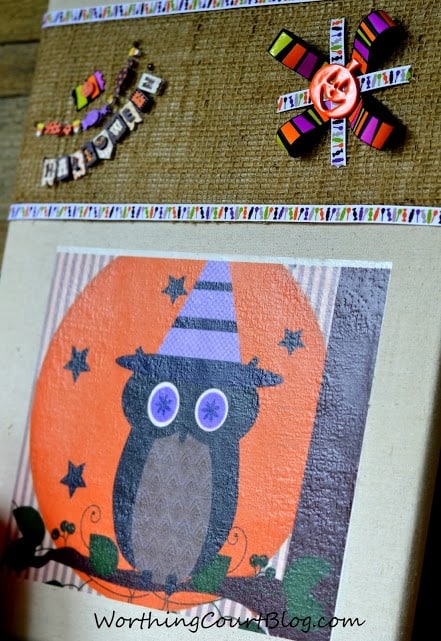 Pin
And lastly, I kept this one uber simple by just adding a couple of strips of ribbon, some looped ribbon to make a bow and a pumpkin button.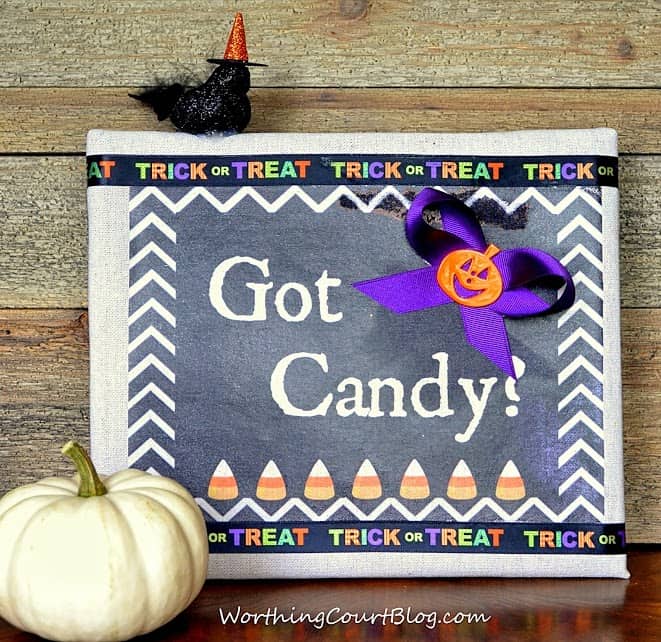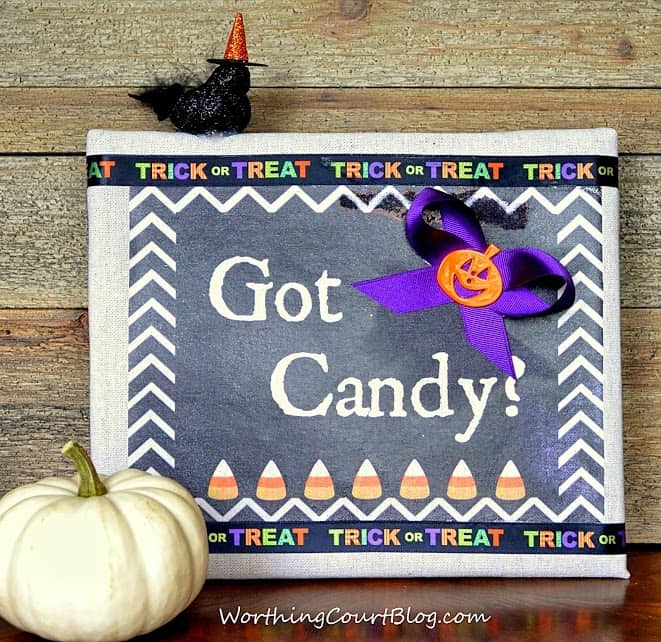 Pin
But the cute black crow in a witches hat just makes it!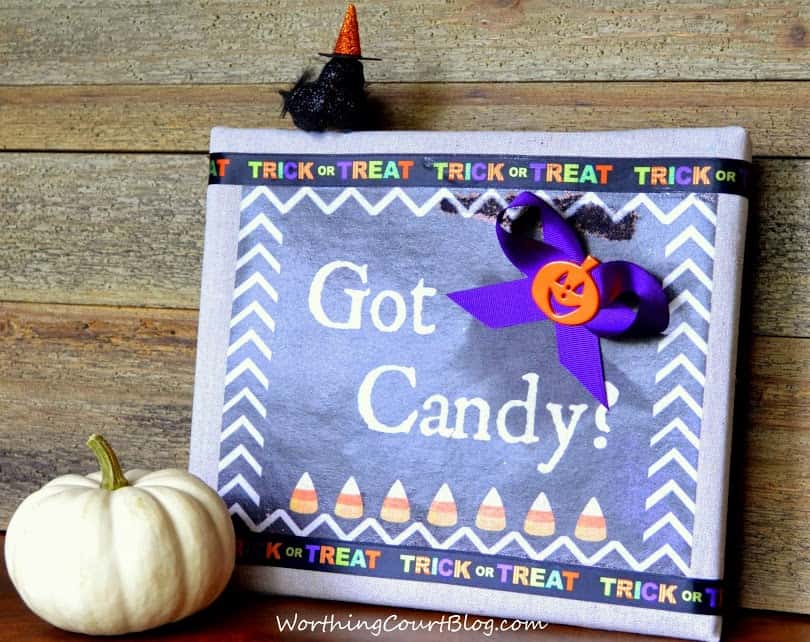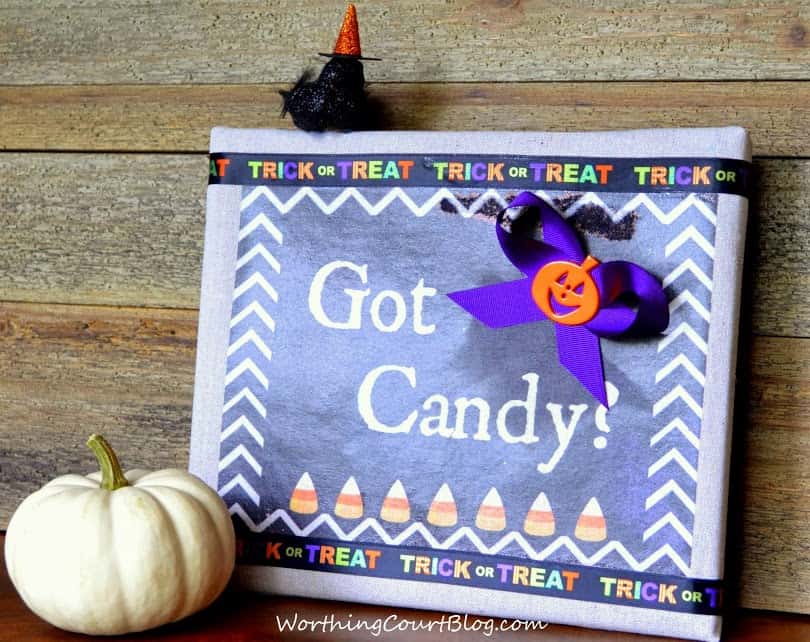 Pin
Here are links to each one of the printables.  The two printables with words also have a link to the reversed image.  You'll need to use the reversed image for transfers or your message will be backwards.
Boo Y'all
Non-Reversed Image click HERE.
Reversed Image click HERE.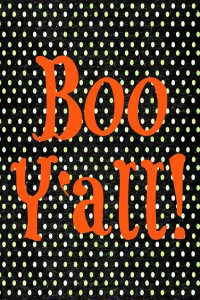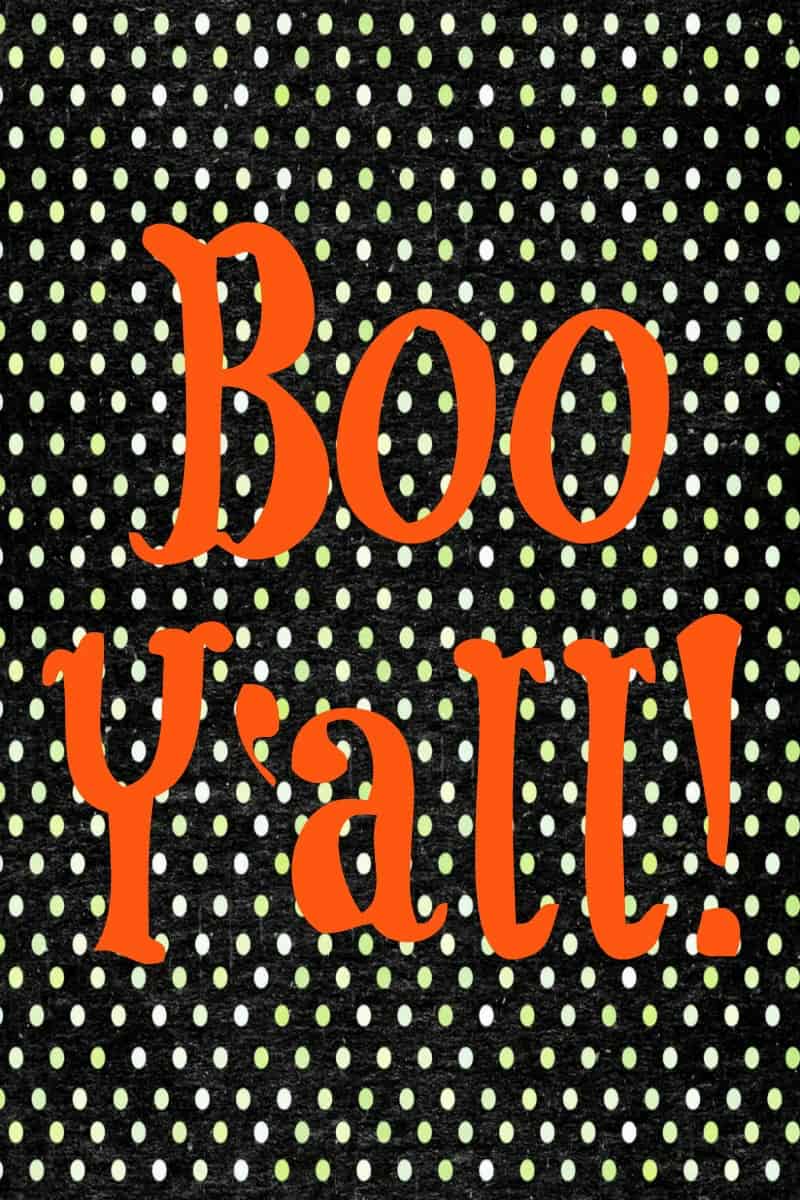 Pin
 Cute Halloween Owl
From Free Paper Crafts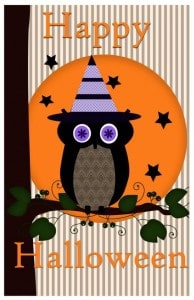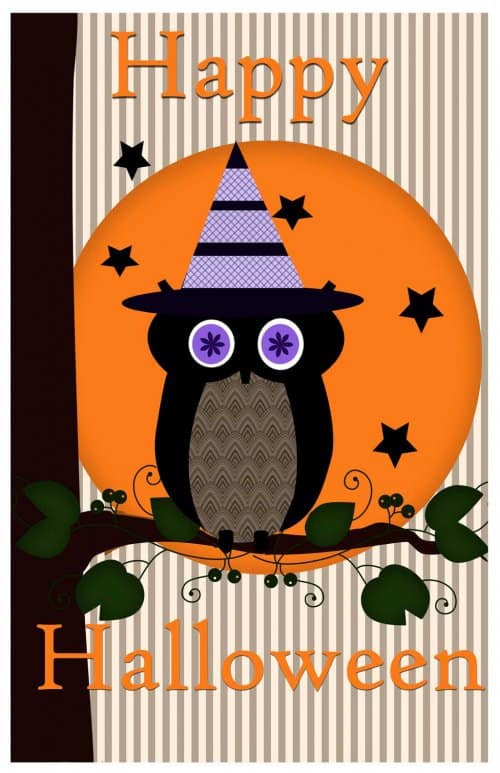 Pin
Got Candy?
Non-reversed image click HERE.
Reversed image click HERE.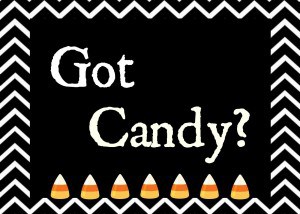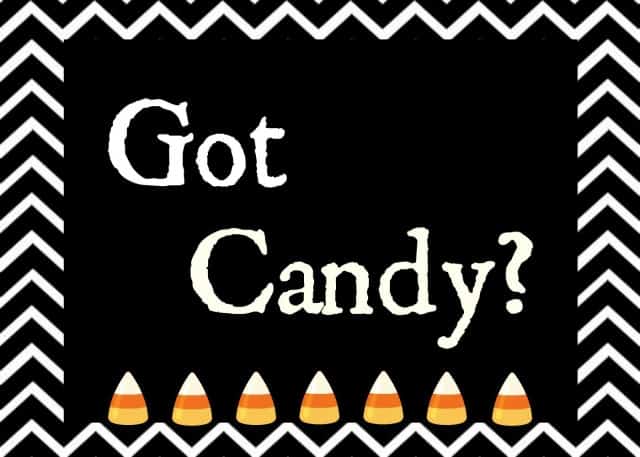 Pin
I hope you'll give these a try!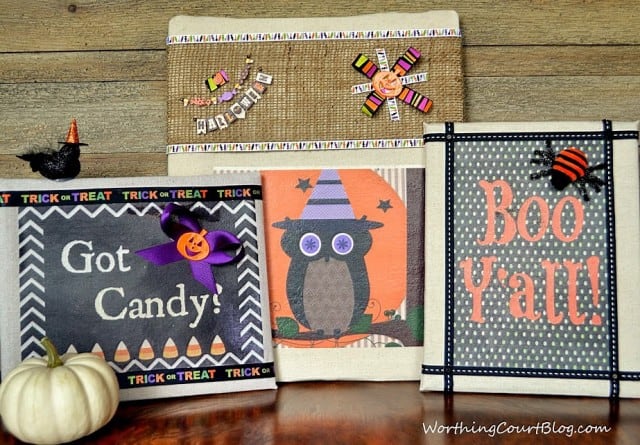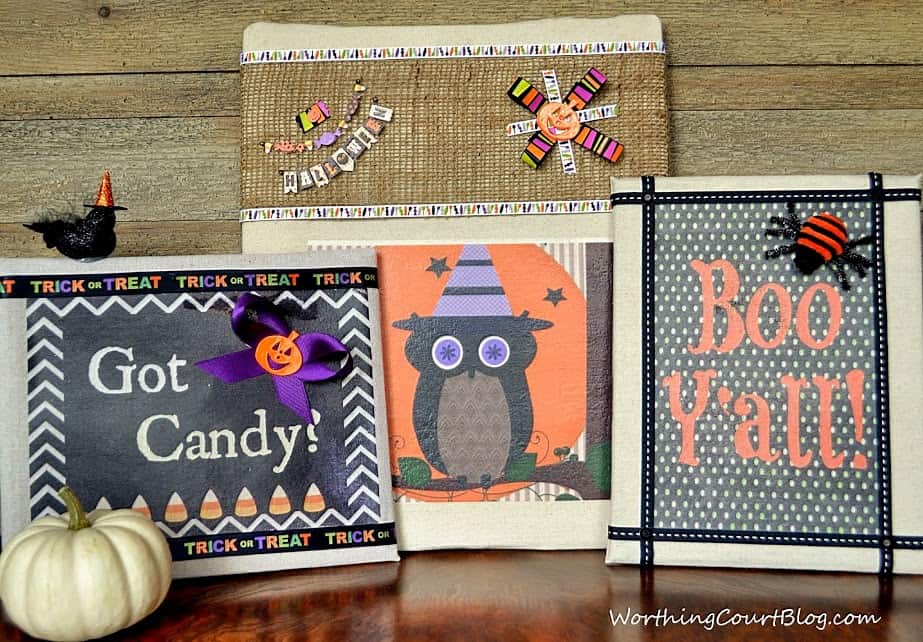 Pin


Pin