Plans For My Long Dark Boring Hallway Makeover
Having a long dark hallway doesn't have to be boring, come see my ideas for a makeover!
Long, dark, boring hallways full of doors – a lot of us have them.  In my particular case, my hallway is about 15′ long, has four doors in it and two cold air vents located on one wall.  It has two can lights, a missing smoke alarm and gets zero natural light.
When we first looked at this house, the hallway had light pink carpet, the walls were painted a dingy neutral color and  there were pink bulbs in the can lights.  All of the trim in the family room and foyer, which connect to the hallway, was stained instead of painted.  Oh my goodness – it was something else and I don't mean that in a good way.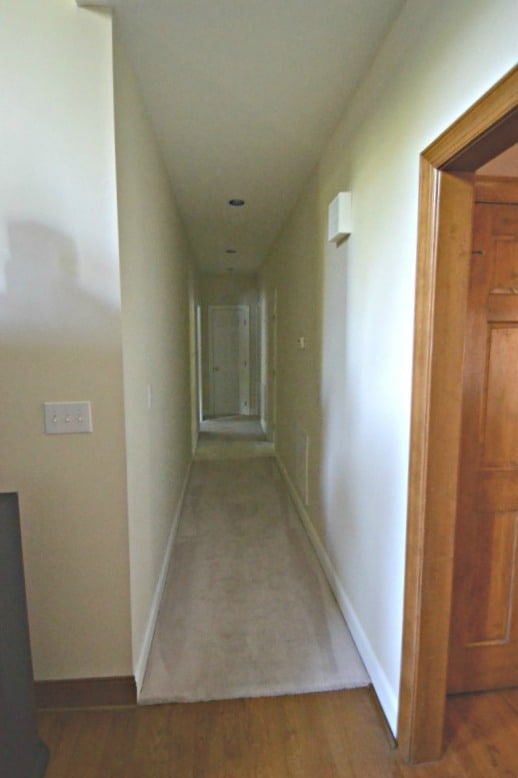 Pin
Giving our long hallway a makeover shouldn't be a difficult or very time consuming project, but it definitely needs to be done.  It runs off of our family room and foyer, which have both already had their makeovers, so the hallway is just sitting there like a big dark dungeon.
We did most of the major remodeling projects before we moved into this house a little over three years ago, so I guess you could say that my to-do list goes way back to then.
Paint walls (Sherwin Williams Accessible Beige) and trim (Sherwin Williams Extra White)
Remove carpeting and extend hardwood flooring down the entire hallway
Add a carpet runner
Replace missing smoke detector
Replace can lights with up to date fixtures
Add board and batten to the walls
Add artwork
Add decorative touches
Work finally got underway in this space a couple of weeks ago and here's how the hallway is looking today.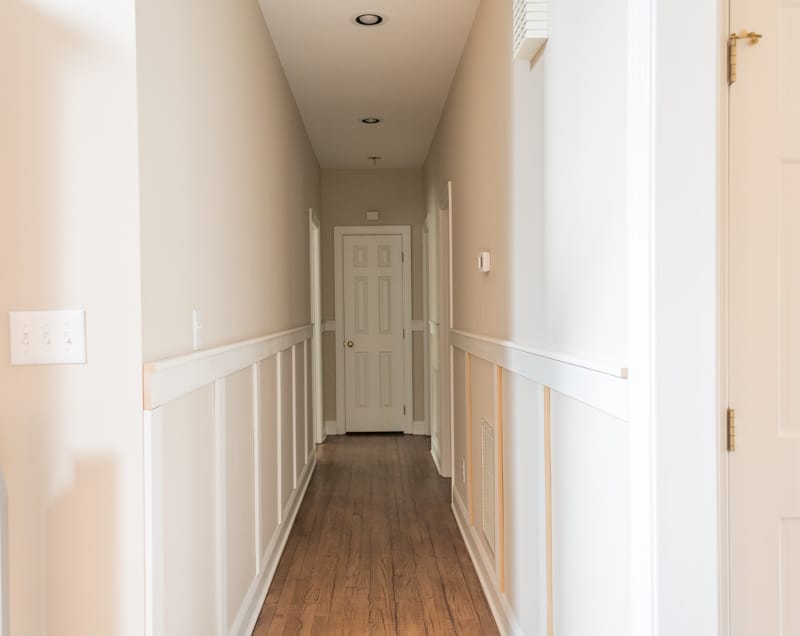 Pin
Even though the board and batten still has to be painted, I'm amazed at how much I love the added texture that it brings to the space!  I can't wait to see how much brighter the whole area will be once that part of the walls is painted bright white.
Here's a look at the mood board that I created to show you all of the other elements I've already chosen for the space.  Once purchases have been made and put into place, I'll provide a full resource list.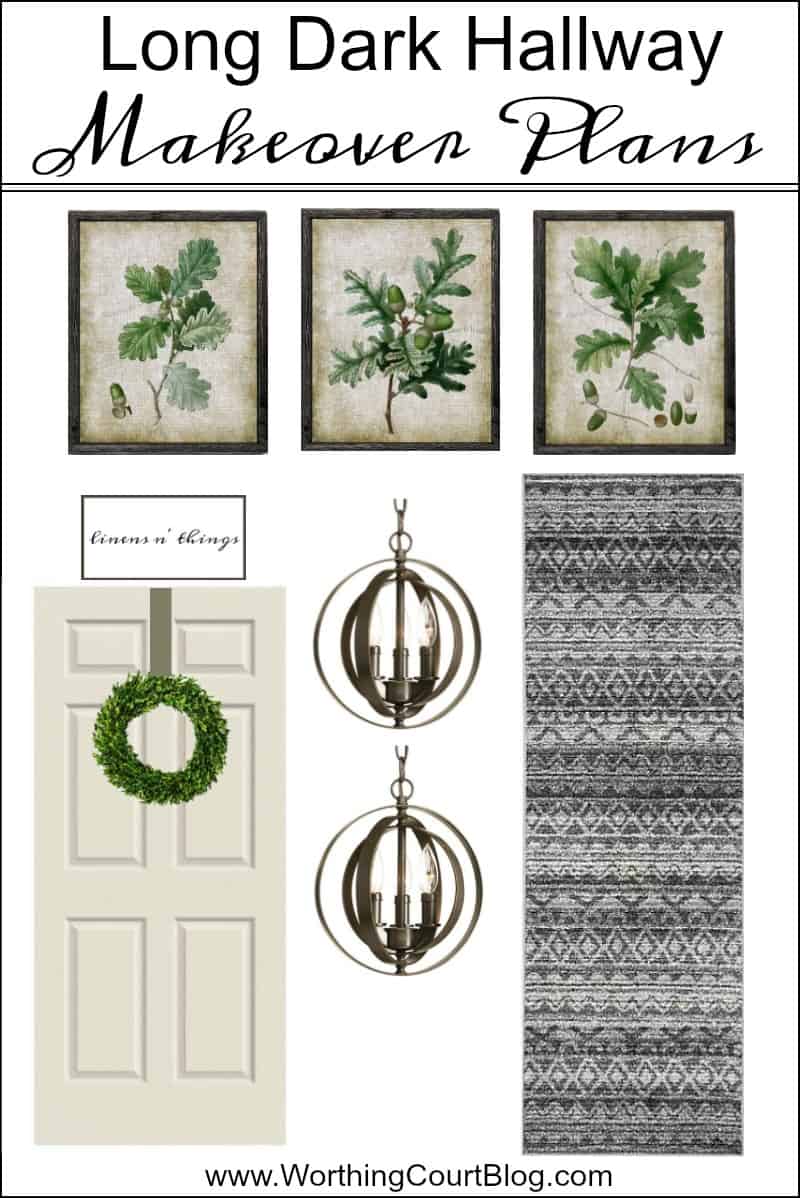 Pin
If you'd like to see before and after's of all of the other room makeovers that we've completed in this house so far, click HERE.