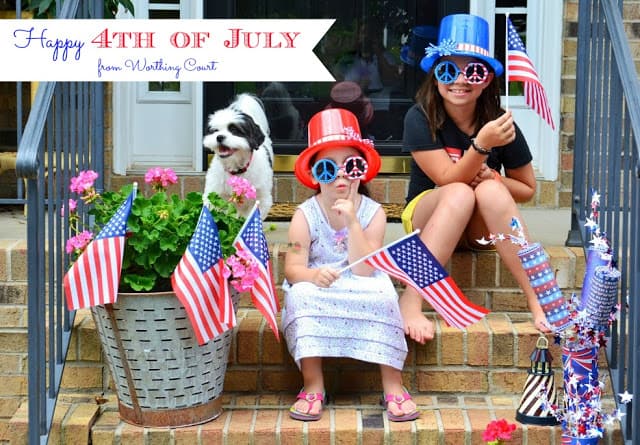 I hope you'll indulge this Nanama.  I couldn't resist these cute glasses when I spied them at Dollar Tree.
Of course, Ferocious Guard Dog had to get in the picture too!
Princess Zoey was too busy making sure she was under my feet to participate.
Whatever you do on this day…whether it's relaxing or celebrating…I pray that each of you have a happy, blessed and safe day!