I was tickled pink when I found out that HomeGoods would be opening a location in my hometown of Greensboro, NC back in March! You better believe that the path from my house to our new HomeGoods is well worn.
Even though I purchased it right after the new store opened, my blue lattice container is still one of my most favorite finds. That's why it stays in its prominent spot right on the coffee table in my family room.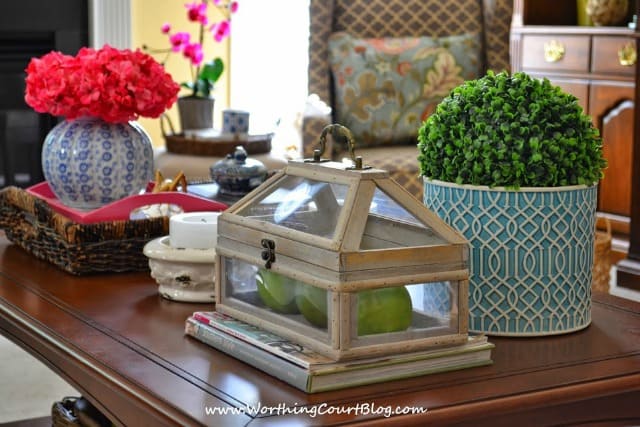 Well, now I'm tickled pink to be able to announce that tomorrow, August 8th, HomeGoods will be giving away $10,000 worth of gift cards throughout the day! Winners will be chosen from those who share a happy moment on Twitter or Instagram.
All you need to do is to share how you made a moment of happiness in someone else's life – no matter how big or small – by posting a photo on Instagram or Twitter. Follow Home Goods on Twitter – @HomeGoods and on Instagram – @HomeGoods and use #HappinessHappens and #HomeGoodsSweeps hashtags.
Winners will be chosen randomly throughout the day on Friday, August 8th, from 9AM to 5PM EST.
Get full contest details and rules by visiting http://www.homegoods.com/tjx/HomeGoodsHappinessHappensSweepstakes.pdf .