House Snoopers: The Christmas Edition Part II
Merry last Friday before Christmas everyone! So hard to believe that Christmas is less than one week away. Are you ready? All my shopping is done and everything is wrapped. Yay! Just have to put snacks together for my family get-together this Saturday and then it's all downhill from there.
This week, we're continuing with favorite Christmas photos and memories from some of our House Snoopers guests over the past year. So again, in no particular order, here is the House Snoopers Christmas Edition 2013 – Part II.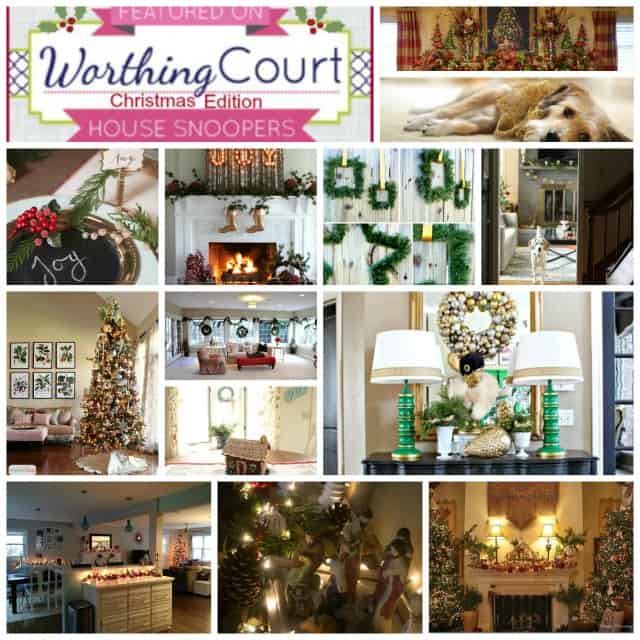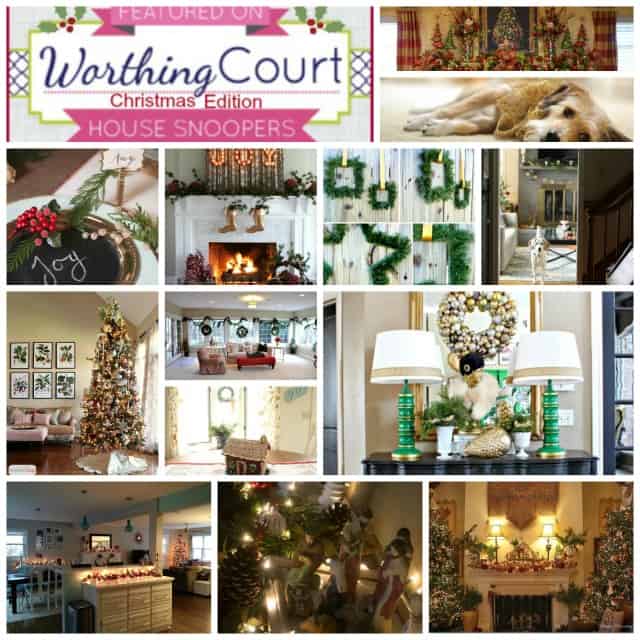 Pin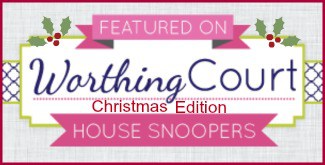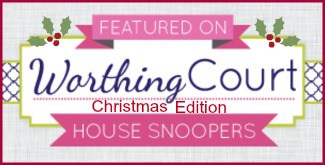 Pin
Enjoy!
~ ~ ~ ~ ~ ~ ~ ~ ~ ~ ~ ~ ~ ~ ~
Jenna says: "I picked up a few extra paint sticks and hot-glued them together into a star and square shapes. I used greenery from my own yard to hot glue on the sticks."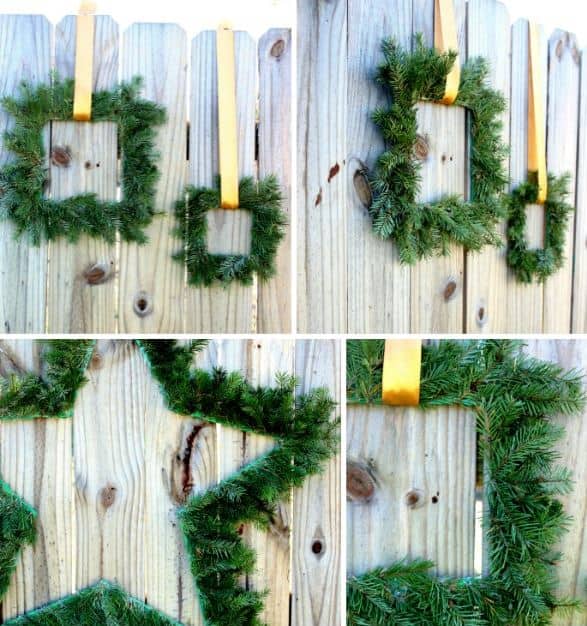 Pin
Sarah says: "One of my favorite Christmas traditions is to take photos of my puppy, Annabelle in front of the tree. It's the perfect way to see how they grow each year! If you want to see more of our DIY Christmas tree decorations, click here."
Jenny says: "This photo is one of my favorites because it was taken shortly before my annual Christmas cookie exchange. It's always one of the highlights of the holiday season for me, since I get to see and spend time with so many wonderful friends.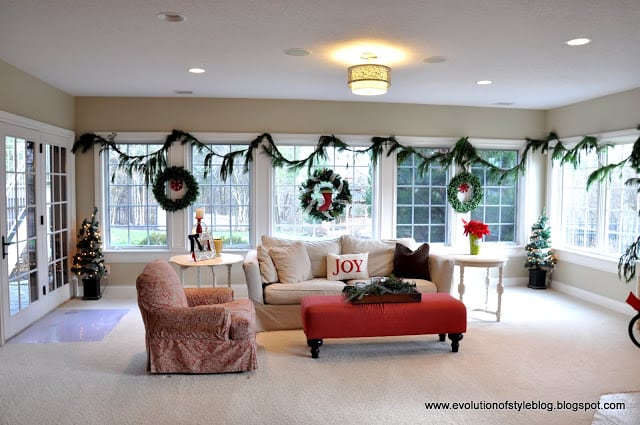 Pin
Gabbi says: "Hubby and I moved into our renovated home Christmas Eve 2011, so last year was the first year we could really focus on decorating for the holidays. I wanted to create a traditional and cozy Christmas atmosphere in our home, so I added a ton of red and white string lights, full garland and coordinating ornaments in every nook and cranny. Our home felt so happy and festive!"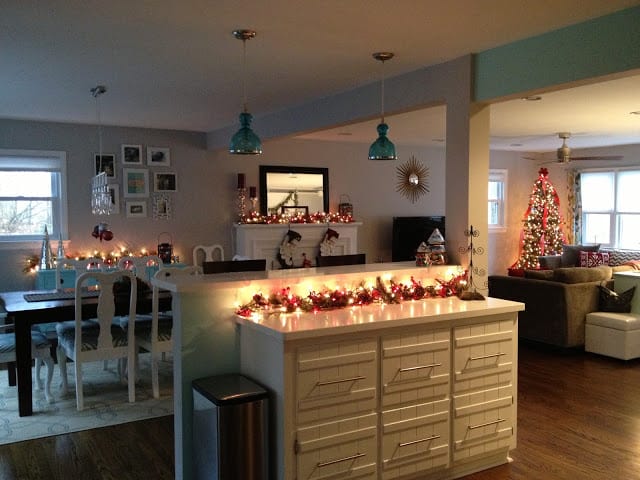 Pin
Jennifer says: "This space in my Entry has in the past been covered up with garland, lights, lots of color and Christmas tchotchkes. That's all fine, but I was ready to scale back this year. I pared down the color palette to black, white, gold, green, and sparkle! (that's a color, right?) I had a little fun and loaded up my antlers with white lights and dressed up the golden HomeGoods bust. A few sprigs of fresh greenery filled in the space and provided a festive scent!"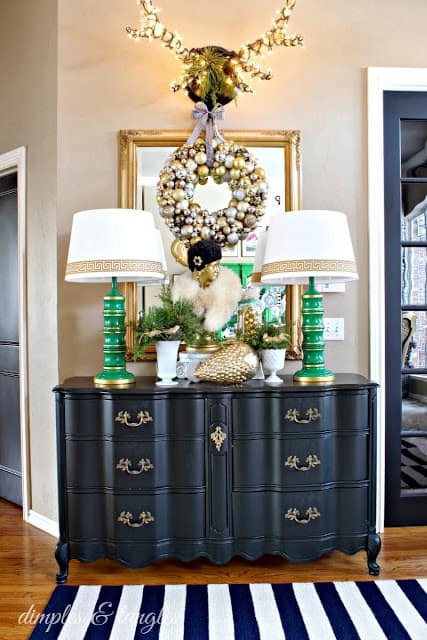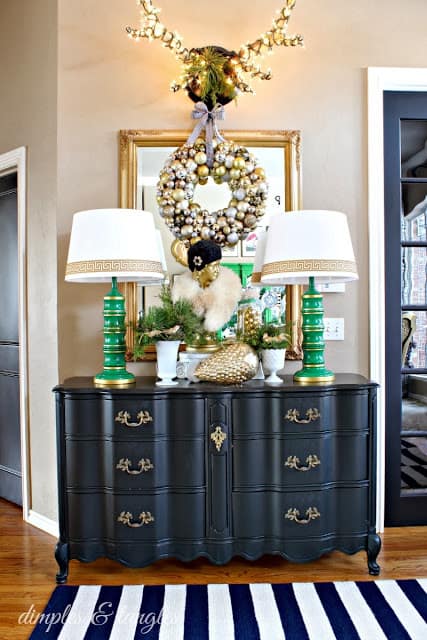 Pin
Amy says: "I love my $1 store chalkboard chargers because they were so easy to make! They give off such an elegant look on a tight budget. To see more from my $1 store makeover click [here] and [here] or click [here] for my full Christmas Home Tour."
Pin
Laurie says: "Our Christmas décor is very similar from year-to-year. Last year was almost the exception to that statement. Our grandson, Cooper, was born prematurely on November 30, 2012, weighing 1 lb., 14 oz. We traditionally decorate 2 trees in our family room. Last year, with our tiny grandson hospitalized 3 hours from our home, I thought we wouldn't even get one tree decorated. About 10 days before Christmas, our family came together and decorated both trees. This photo reminds me of the blessing we received by coming together to make this tradition happen in spite of our worries. It also reminds me of the blessing of Cooper, who is now a thriving one year old."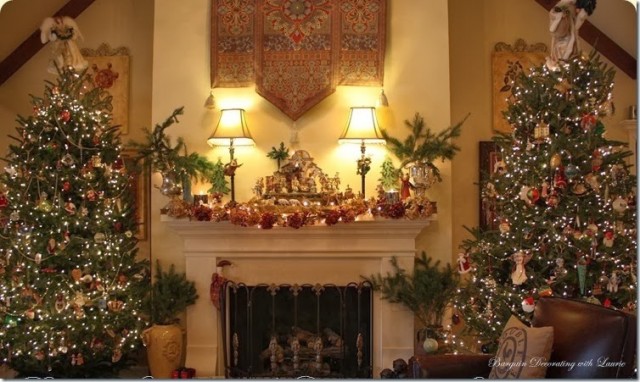 Pin
Amy says: "This is a photo of our living room Christmas tree, and it's my favorite because the tree is full of memories. Every ornament on the tree has a story. Some are handmade, some were gifts, some were collected on our travels, some were passed down from beloved family members. We always decorate our Christmas tree as a family, and it's such fun to unwrap the different ornaments and take a walk through our history together. There are ones that we each insist on hanging, and I suspect it will be that way for years."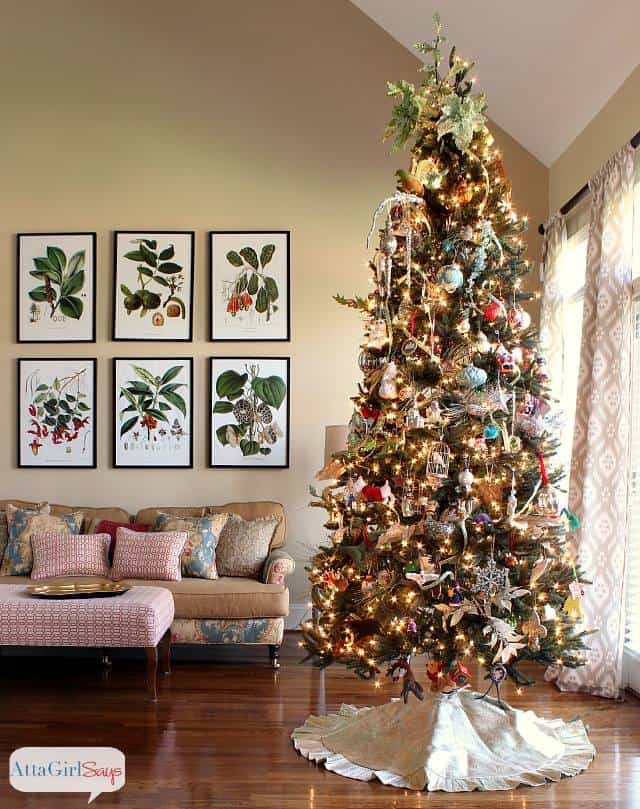 Pin
Cassie says: "This photo is my favorite from my Christmas home tour this year ( http://primitiveandproper.blogspot.com/2013/12/blogger-stylin-home-tour-rustic-natural.html) because it is a peek into the living room, which houses our rustic mantle with my moravian star garland which is a favorite. It also shares a peek of our tree which has many vintage ornaments and my great grandmother's beads. This room is where we spend Christmas Eve and Christmas morning, gathered as a family. And of course, the icing on the cake is our sweet dog, Jake."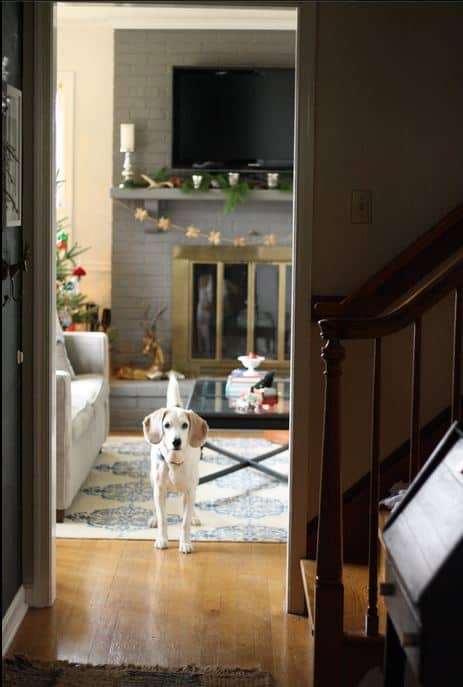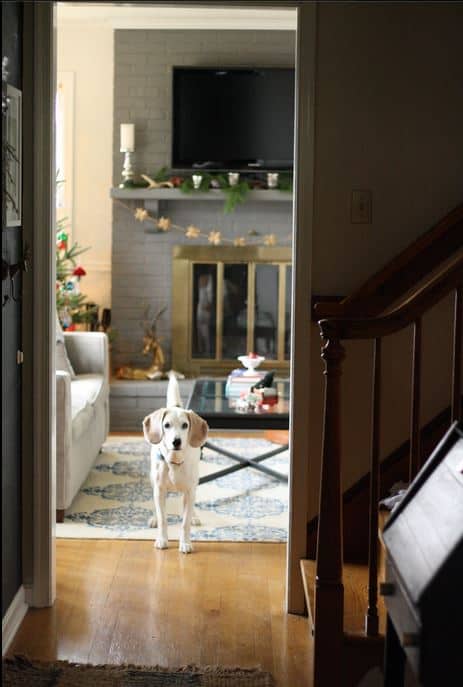 Pin
Kristen says: "This is my Christmas mantel from 2011. This is one of my favorite mantels because it was elegant yet a little whimsical. I love the Mark Roberts fairies in the arrangements on each side of the Christmas tree canvas I found at Kirkland's and framed."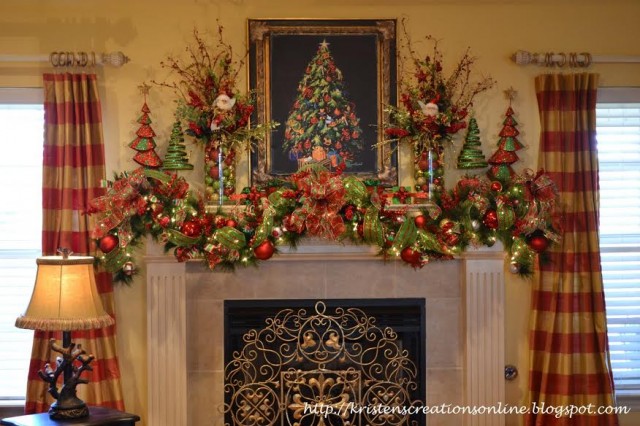 Pin
Kelly says: "We love sitting around the fire all winter long and reading and chatting and laughing. The Joy marquee sign says it all! Here's the link to my Christmas house tour post: http://eclecticallyvintage.com/2013/12/holiday-house-walk-christmas-house-tour/."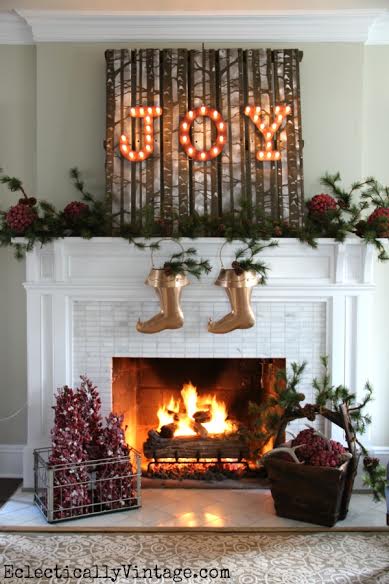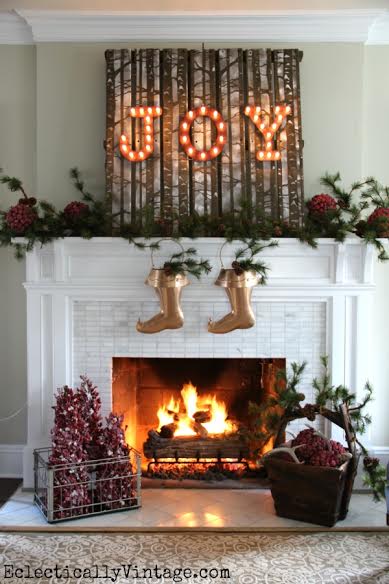 Pin
Mary says: "This is a photo from my kitchen last year. I really like the simplicity of it. It has our traditional gingerbread house that we make each year and greens from the yard. Seeing the gingerbread house always brings smiles to faces. Link to post: http://www.athomeonthebay.com/2012/12/christmas-in-kitchen.html"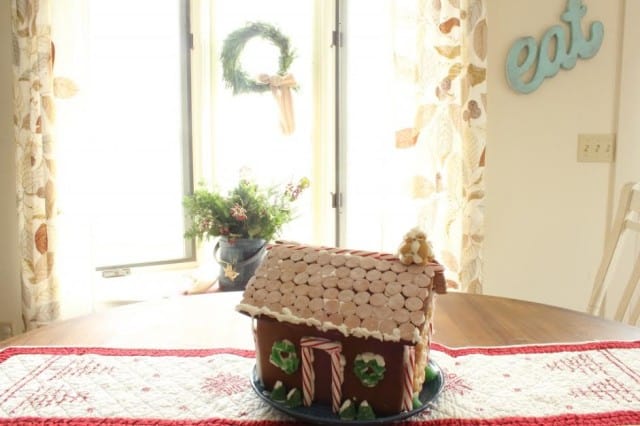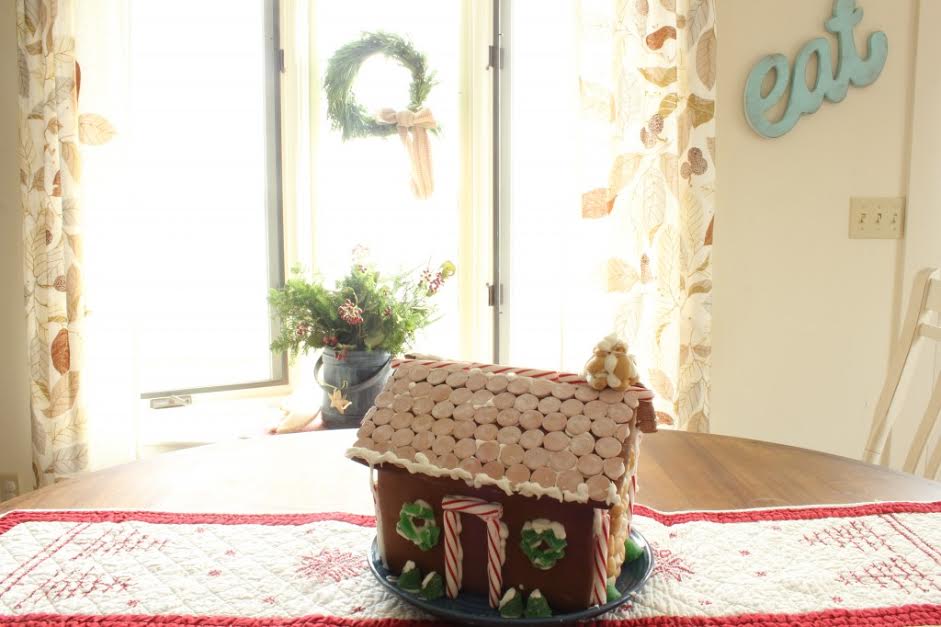 Pin
~ ~ ~ ~ ~ ~ ~ ~ ~ ~ ~ ~ ~ ~ ~
I want to give a huge "Thank You!" to everyone who participated in House Snoopers this past year.
And a huge "Thank You!" to the reader's as well. Without you, this series would not have been so popular!
Merry House Snoopers Christmas to each and every one of you!
Click HERE if you'd like to see a whole year's worth of home tours brought to you by House Snoopers.