House Tour: House Snooping at The Comforts of Home

Oh, happy day – it's Friday!
Ready to kick off the weekend?
Me too!  
Let's start it off by snooping around Penny's house at
The Comforts of Home.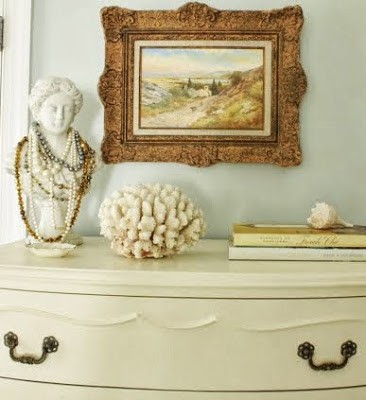 Enjoy!
~ ~ ~ ~ ~ ~ ~ ~ ~ ~ ~ ~ ~ ~ ~
Hi!  My name is Penny and I blog from The Comforts Of Home.  My blog is all about simple, comfortable living.  
We purchased the house we are in now, just this past November and are having fun fixing it up and making it our home.
Want to take a look around and see what we have done so far?  Come on!
Our house sits on top of a hill, over looking some beautiful mountains here in North Carolina.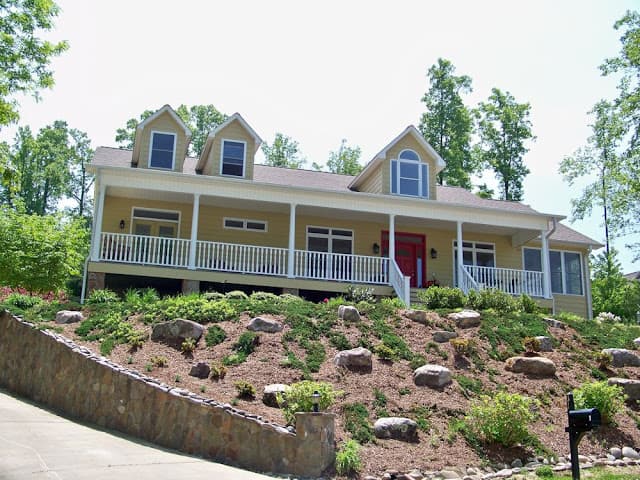 We always paint our front door red, whenever we move into a new home.  Here is my front porch.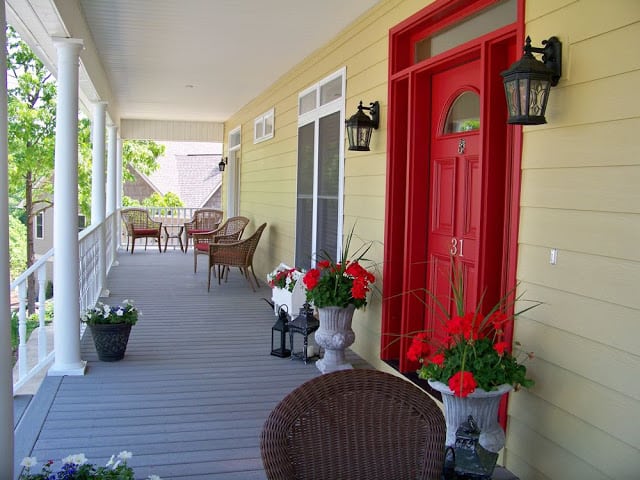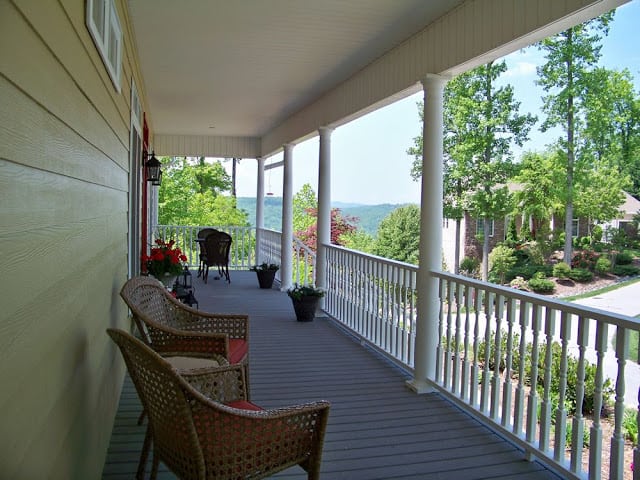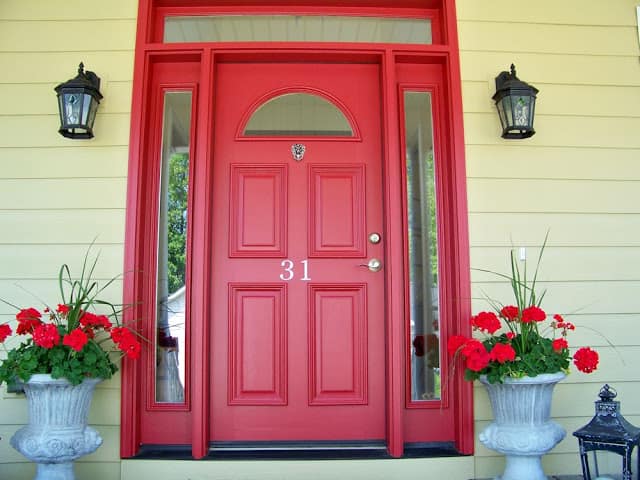 We we bought the house last November we installed hardwood floors through most of the house and painted all of the rooms in my favorite colors of yellows, greens and blues.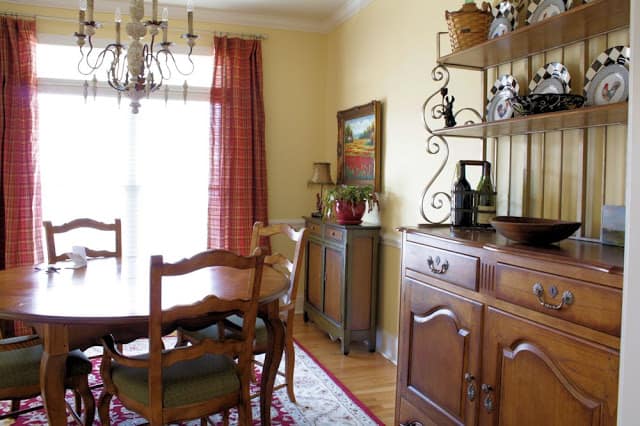 As you can see, I decorate in a French Country/Tuscan/Traditional style.
My den…where I blog from.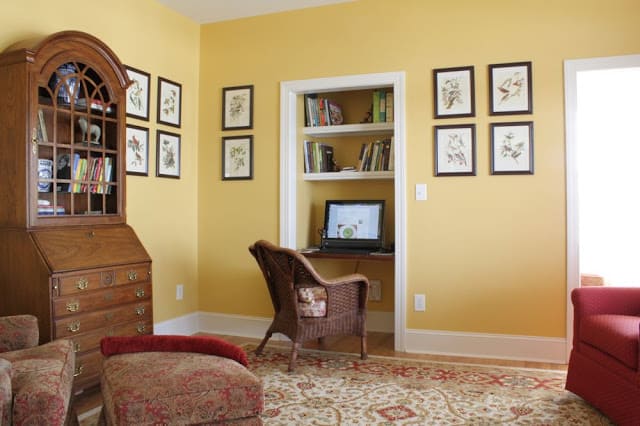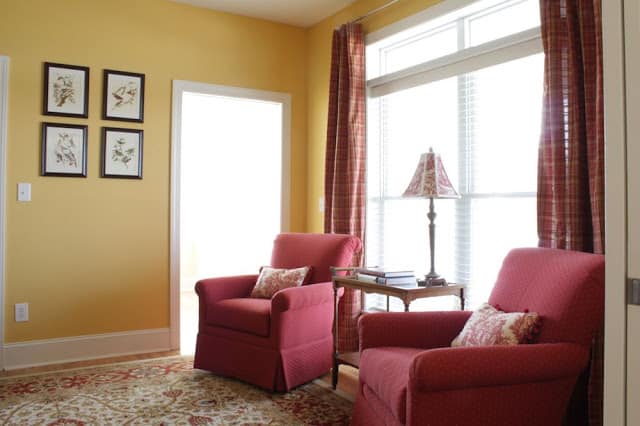 My living room is the heart of my home.  We spend the most time here, sitting in front of the fire, reading, watching TV, entertaining our friends.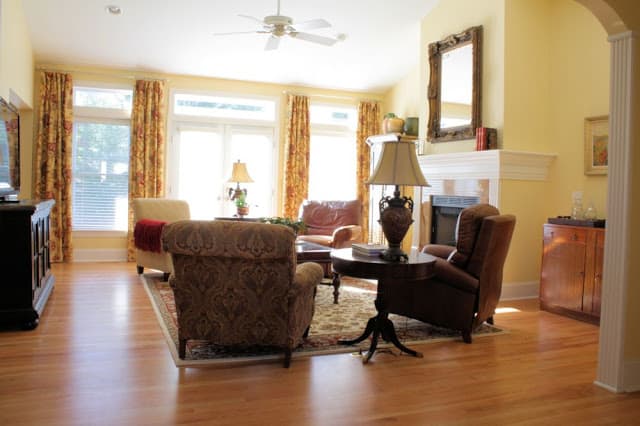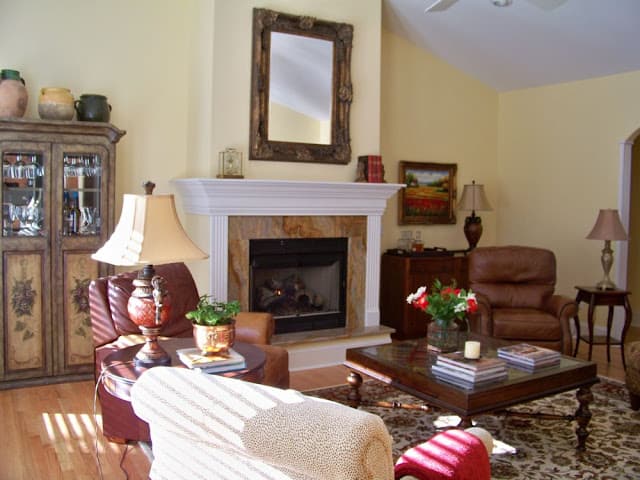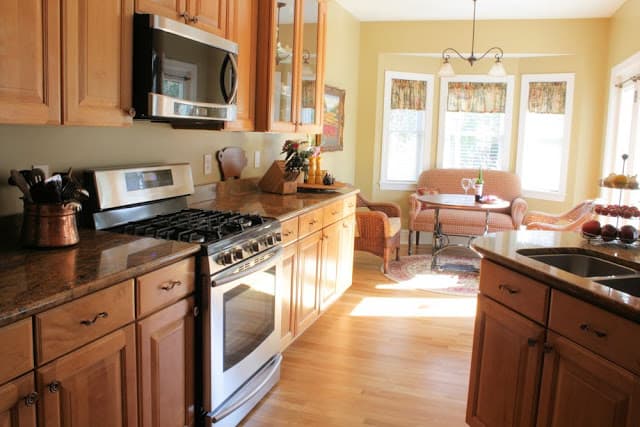 The guest bedroom gets wonderful light in it.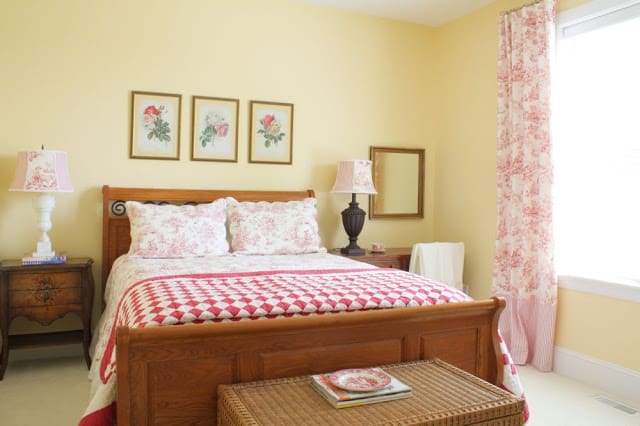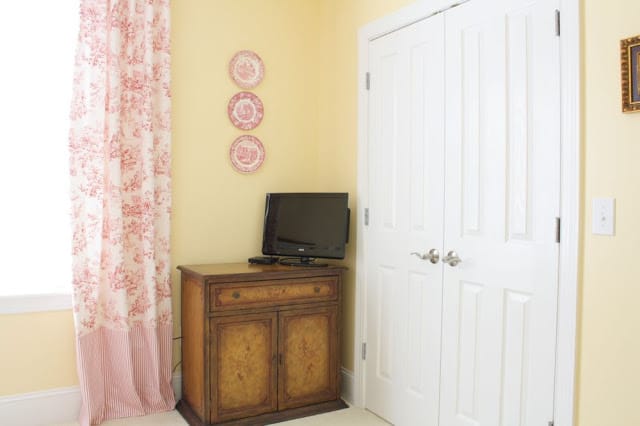 My master bedroom has French doors leading out to the front porch and beautiful view.  This is the first time I have painted a bedroom blue and I love the peaceful feel to the room.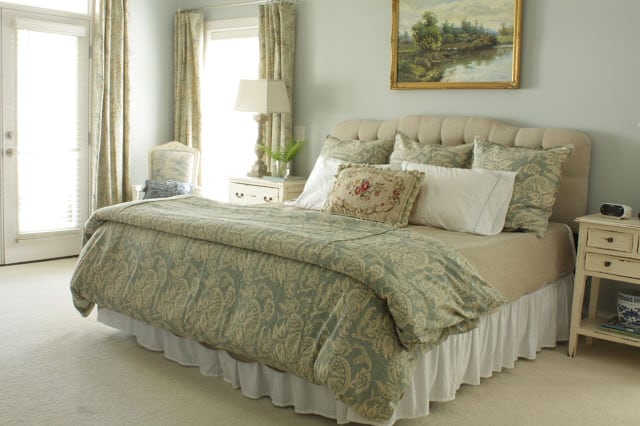 My husband made the lamps on either side of the bed from antique porch balusters.  I love them to pieces!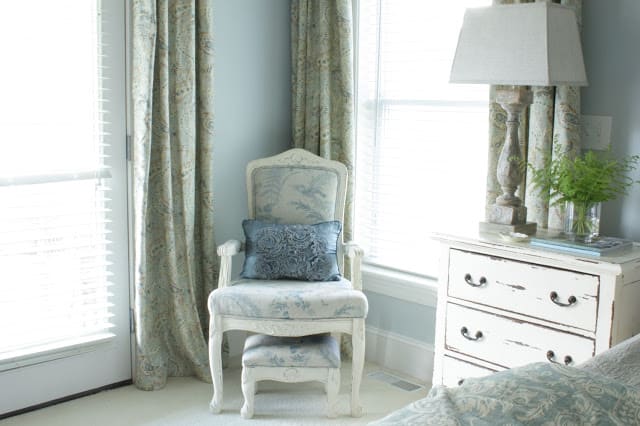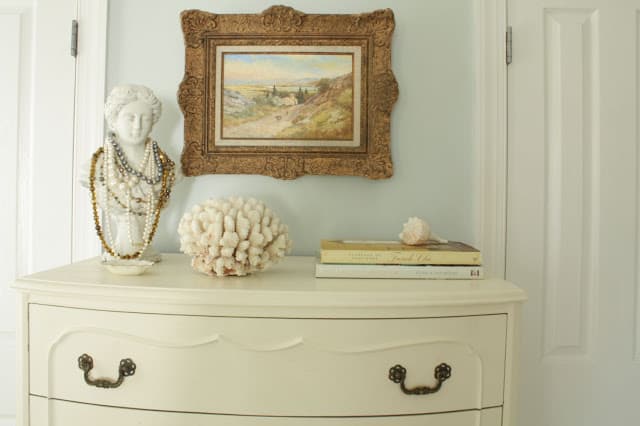 There there you have my humble home.  I would love it if you signed up to follow my blog through Bloglovin' and watch as we continue to House Whisper to this home.  We have plans for a pergola, water fountain and fireplace in the back yard.  We also plan on gutting and remodeling our master bath room in the near future.
Thank you Suzy, for letting me share my home with your readers!
~ ~ ~ ~ ~ ~ ~ ~ ~ ~ ~ ~ ~ ~
Thank you so much, Penny, for sharing your lovely home with all of us.  I just love all of the windows and light that pours into your home.  And oh, the view you must have from your front porch!

I'm so glad you stopped by!
Let's connect!  You can find me here…
Enter your email address to have updates delivered to your inbox:
Delivered by FeedBurner
***This original content was written by Suzy at Worthing Court. If you are reading this post using any method other than email notification or reader subscription, it is not from the author. Copyright (2011-2013) Suzy from Worthing Court @ worthingcourt.blogspot.com***