House Tour: House Snooping at Eclectically Vintage
Do y'all have your snoop on???

Hi friends of Worthing Court! I was lucky enough to meet Suzy at the Southern Bloggers Conference and I adore her! I'm Kelly of Eclectically Vintage and I am thrilled that you want to snoop in my house – just don't open any medicine chests or peek under my bed or the dust bunnies may attack!
 I was so lucky to find a 100 year old house in desperate need of a renovation. The bones of this lady were great – but she'd definitely been partying way too hard and was in desperate need of a makeover. Lighting is my favorite thing in the world and these demijohn (wine jug) lights really make my kitchen (and are a nod to my love of a great glass of vino).
 I love collecting everything from thrift shop silver to vintage glass to corkscrews to milk glass …
I also love color and watching movies curled up on my comfy sofa with my girls while eating a giant bowl of buttered popcorn.
A few of my girls friends are a little frightened of my cowhide – but hey, that's what therapy is for when they get older right! There's another one of my collections – thrifted green glass.
One of my favorite things about this house is the tiny entrance vestibule.
What do you do when you have a huge amount of wall space with nothing to fill it? Frame coloring book pages of course.
Or hang mismatched plates for an eclectic look. Oops, there's another one of my collections – vintage demijohns.
Did I mention I mix up a mean margarita and love sipping one while relaxing on my vintage glider.
Flowers make any house welcoming, don't you think?
You're welcome at my house anytime. I have many more rooms to reveal in the coming months so stay tuned.
~ ~ ~ ~ ~ ~ ~ ~ ~ ~ ~ ~ ~ ~ ~
Thank you, Kelly, for allowing us to snoop around your fabulous, inspiring home!
Please feel free to add the Featured On Worthing Court button to your blog.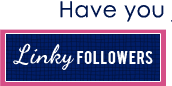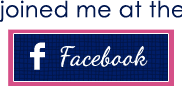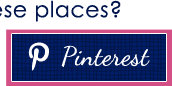 ***This original content was written by Suzy at Worthing Court. If you are reading this post using any method other than email notification or reader subscription, it is not from the author. Copyright (2011-2013) Suzy from Worthing Court @ worthingcourt.blogspot.com***