House Tour: House Snooping at Kristen's Creations
Today we're snooping around the home of Kristen from 
Enjoy!
~ ~ ~ ~ ~ ~ ~ ~ ~ ~ ~ ~ ~ ~ ~
Hello Everyone!
First I want to thank Suzi for featuring my home this week. It is truly an honor!
My name is Kristen from Kristen's Creations and I love decorating and changing things up for the seasons. This first picture below is my 'everyday' going into spring look. Last year I decided I wanted to add in some of the blue to my decor so I brought out the color in the vases on the mantle, pillows and accessories.
This is in the niche…thank you Suzi for letting me know where to purchase this awesome mirror.
I am always rearranging our built in bookcases.
Here is the ever changing dining room dressed for spring.
This is the mantle dressed for spring with the pops of spring colors on the sofa.
 This is the kitchen island dressed for spring and Easter.
This is a tablescape I did last spring with the a bunny centerpiece.
 Oh how I'm ready for my patio to look like this again!
My hubby built this fire pit patio about 4 years ago and we really enjoy it in the spring and fall months.
 Here is my living room all dressed for fall.  
 Here is a fall kitchen island vignette.
This is the best picture I have of my kitchen. It was taken by Country Woman Magazine. We updated it a few years ago by putting in new stainless steel appliances, granite, and new hardware and paint on the island.  
 This was my mantle at Christmas this year. It was very whimsical and festive.
 Here is an island vignette done in the Santa and candy land theme.
 Some of you might know that I have an online business where I sell my floral designs, tassels, and frames. This is where I create everything and I recently reworked this room to make it more functional.
 I also recently redecorated my son Chase's room in the rock-n-roll theme.
Our bedroom and bathrooms are getting ready to get freshened up and hopefully we will be getting new carpet this spring.
Thank you Suzi for having me! I hope you all enjoyed the pictures!  
~ ~ ~ ~ ~ ~ ~ ~ ~ ~ ~ ~ ~ ~ ~
Thank you, Kristen, for sharing your home with all of us!
I love watching all of the touches you add to your home as the seasons change.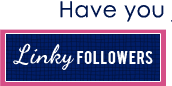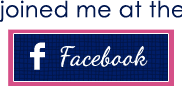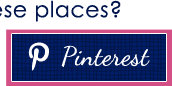 ***This original content was written by Suzy at Worthing Court. If you are reading this post using any method other than email notification or reader subscription, it is not from the author. Copyright (2011-2013) Suzy from Worthing Court @ worthingcourt.blogspot.com***