House Tour: House Snooping at Thistlewood Farm
Happy Friday, everyone.
Well, I just can't believe that we are already at the end of yet another week!

I had the great pleasure and honor of meeting and learning from KariAnne at the
Southern Bloggers Conference
last October.  It's impossible to hang around KariAnne for long without her awesome enthusiasm and generous spirit rubbing off on you!
Enjoy!
~ ~ ~ ~ ~ ~ ~ ~ ~ ~ ~ ~ ~ ~ ~
Hello Worthing Court readers!
I am so excited to be here! I met Suzy at the Southern Bloggers Conference and she is such an incredible individual and talented blogger and inspiration to so many!  
  My name is KariAnne and I blog about…..well…..actually…..I blog about a lot of random bits of life over at
Thistlewood Farm
. Thistlewood Farm is a turn-of-the-century farmhouse at the corner of where a cornfield meets a long winding country road.  
  It is our forever and ever house. A house filled with laughter and joy. A house filled with blessings.
A house where games of Monopoly never end, where you can read books in the leafy branches of a treehouse, follow a winding path to create projects galore in a tiny art house and tell jokes that always end with "orange you glad you didn't say banana." A house with turtles and fish and dogs and cats. A house where a warm fire, a good book and a cup of hot tea are always waiting. A house for friends and family to know they are special. A house to dream a dream in. 
  Life in the farmhouse is always an adventure….. ….and there are a lot of chapters in our story. Here's one I hope you enjoy:
  The Stinky Sock Playroom   According to a recent survey of 2000 people, the stinkiest smell in the universe was the smell of wet dog. Hmmmm. Wet dog. Stinkiest smell ever. Really. Have they ever smelled the socks of a teenage boy and an almost teenage boy? I think not. Because if they had…..trust me….wet dog would never even have topped the list.  
When we re-did the upstairs for the boys. I spent hours ripping out blue shag carpet (yikes). And when I tediously stripped wallpaper with a bottle of vinegar and tiny scraper….. …..and when I patched and sanded and painted until I could paint no more…..  
…..it was all done with the understanding that stinky socks were not to grace this freshly sanded and painted grey wooden floor.   T-shirts, legos, video games, cards, ball caps, books, papers, train tracks…..
….even a stray remote or two.
All these were on the acceptable list.   But socks? No way. No how. We do have standards here at Thistlewood Farm.
  So far we are all on the same page. So far the inhabitants of the second floor of Thistlewood Farm are keeping their socks out of sight and out of smell.   But if the day comes….
…..and the stinky socks of the world take over the playroom.
  Drastic decorating measures may have to be taken…..
….. and that blue shag carpet may rear its ugly head again 🙂
  If you would like to read more about all our farmhouse adventures…..stop by for a glass of sweet tea at
Thistlewood Farm
. Have a blessed and wonderful day! karianne
~ ~ ~ ~ ~ ~ ~ ~ ~ ~ ~ ~ ~ ~ ~
Thank you, KariAnne.  It was a real pleasure to snoop around your wonderful home today!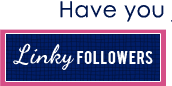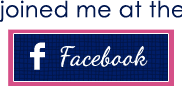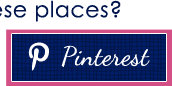 ***This original content was written by Suzy at Worthing Court. If you are reading this post using any method other than email notification or reader subscription, it is not from the author. Copyright (2011-2013) Suzy from Worthing Court @ worthingcourt.blogspot.com***