House Tour: House Snooping With At Home On The Bay
I'm really happy that Friday is finally here!
But I'm wondering, when oh when will Spring arrive???
Today we're snooping around the wonderfully, lovely home of Mary of
Enjoy!
~ ~ ~ ~ ~ ~ ~ ~ ~ ~ ~ ~ ~ ~ ~
Hello everyone and thank you to Suzy for inviting me to join House Snooping this week. My name is Mary and I blog at At Home on the Bay. I blog about budget friendly DIY home decor, crafts, thrifting, baking and all things that inspire me. Our house is located on Blue Hill Bay in Maine, and the view of the bay is definitely it's best feature.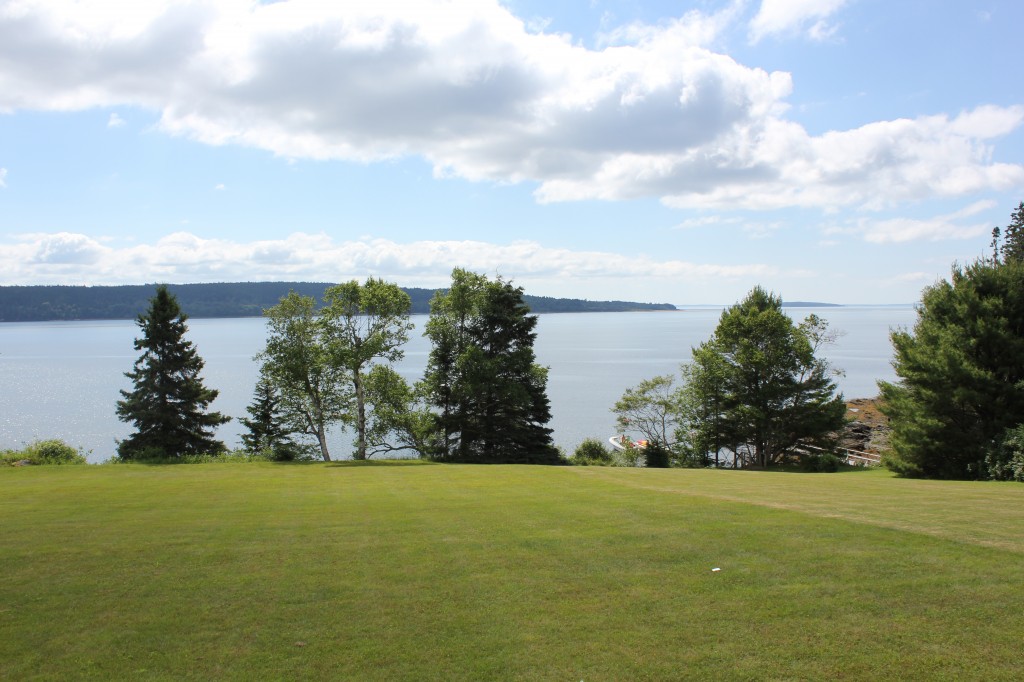 Welcome to our home. I would say my style is vintage, country, cottage eclectic. Is that even a style? Come on in. You can hang up your coat on the shutter from my husband's childhood family cottage that we turned into a coat rack by adding some Restoration Hardware knobs. My
collection of Paint by Numbers
started when I spotted two at a local antique barn for only $12 each. I wish I had all the ones I did as a kid.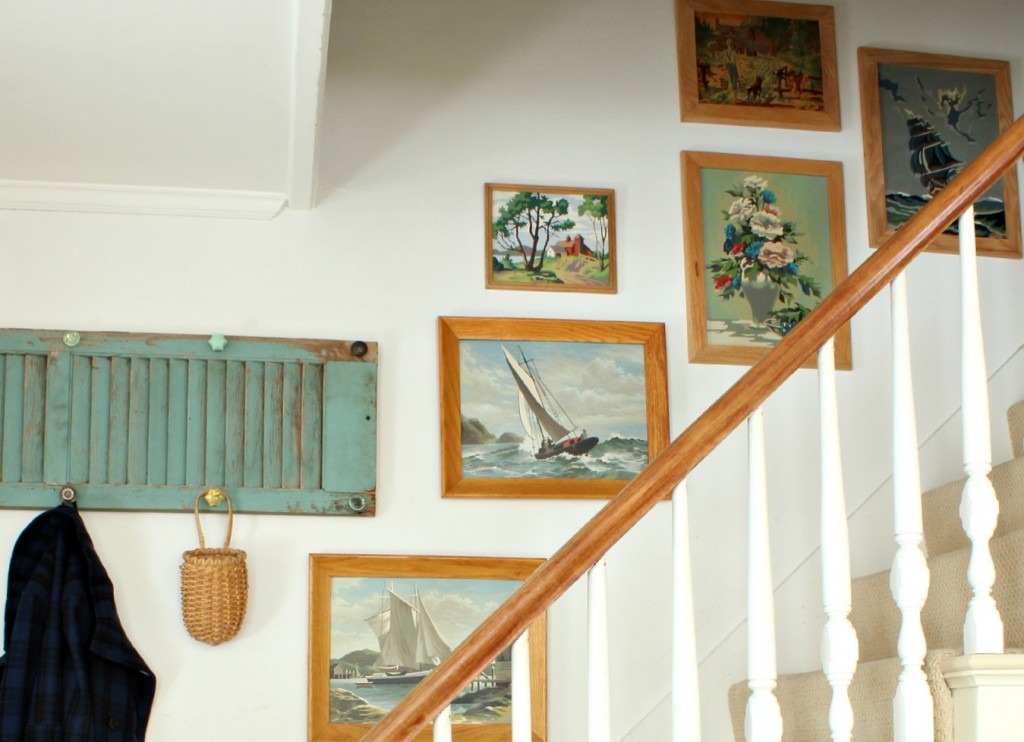 Pin
Please have a seat in the living room and make yourself comfortable. Don't worry about the white sofa. It has a washable Ikea slip cover on it. I don't know how they can sell them for $50 and make a profit. Seriously.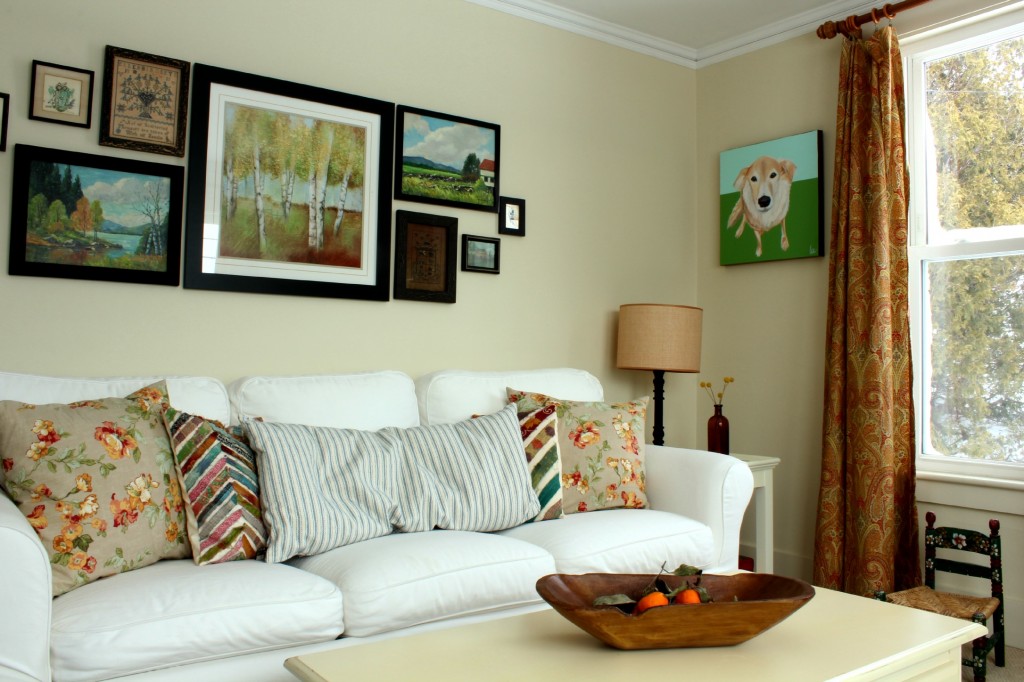 Pin
I learned how to make a professional looking pillow by adding a zipper and found out it was much easier than I thought. I like making all kinds of pillows. They are an inexpensive way to update a room. You can find my
pillow tutorials here
.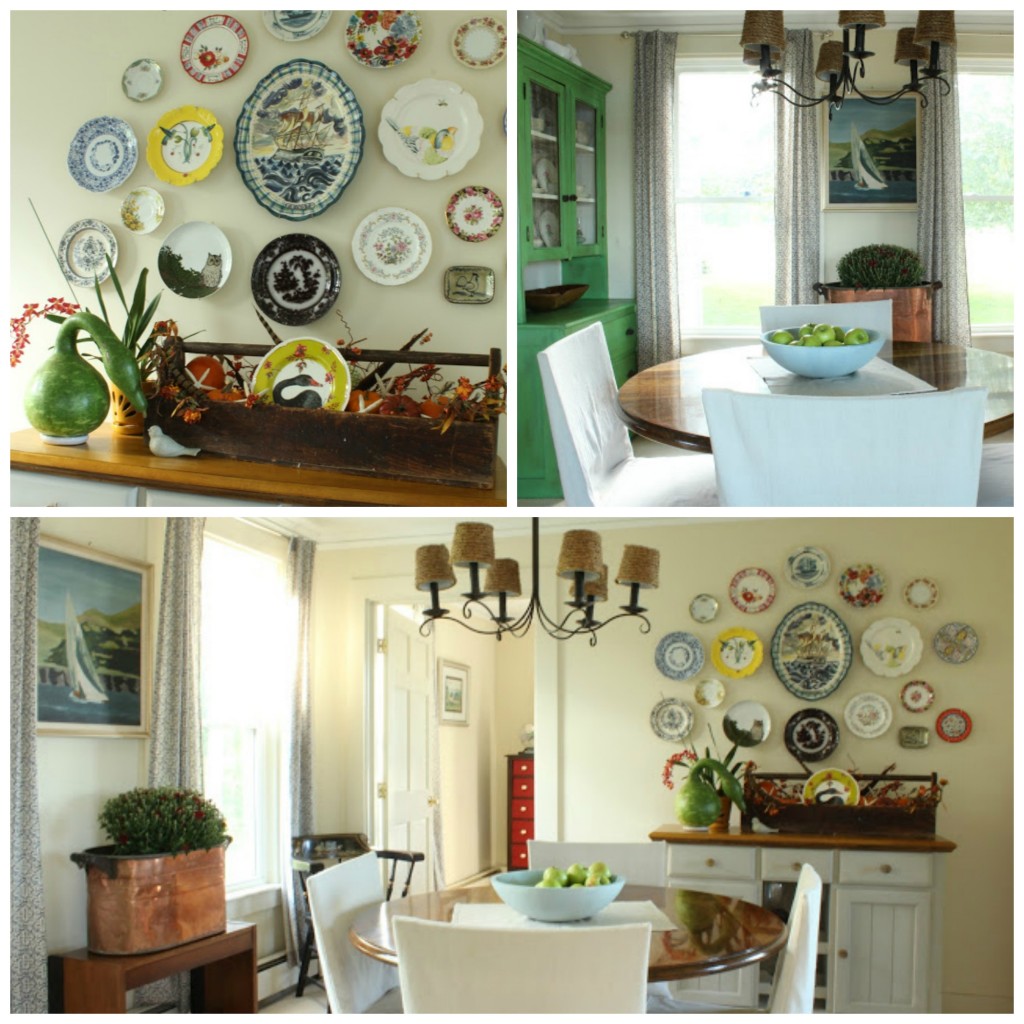 Pin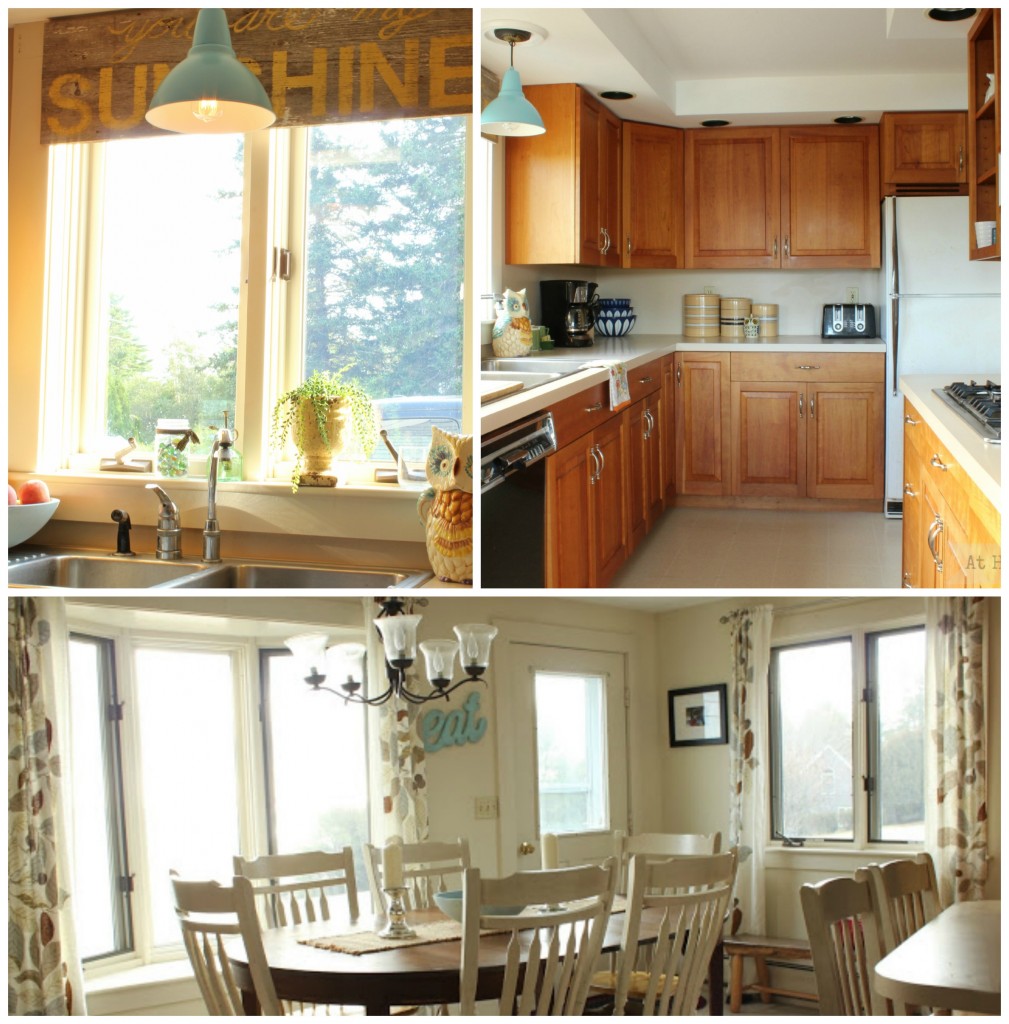 Pin
One of my most popular DIY tutorials is the
Ikea hack barn light
I made for over the kitchen sink. It is a $15 Foto pendant that I spray painted.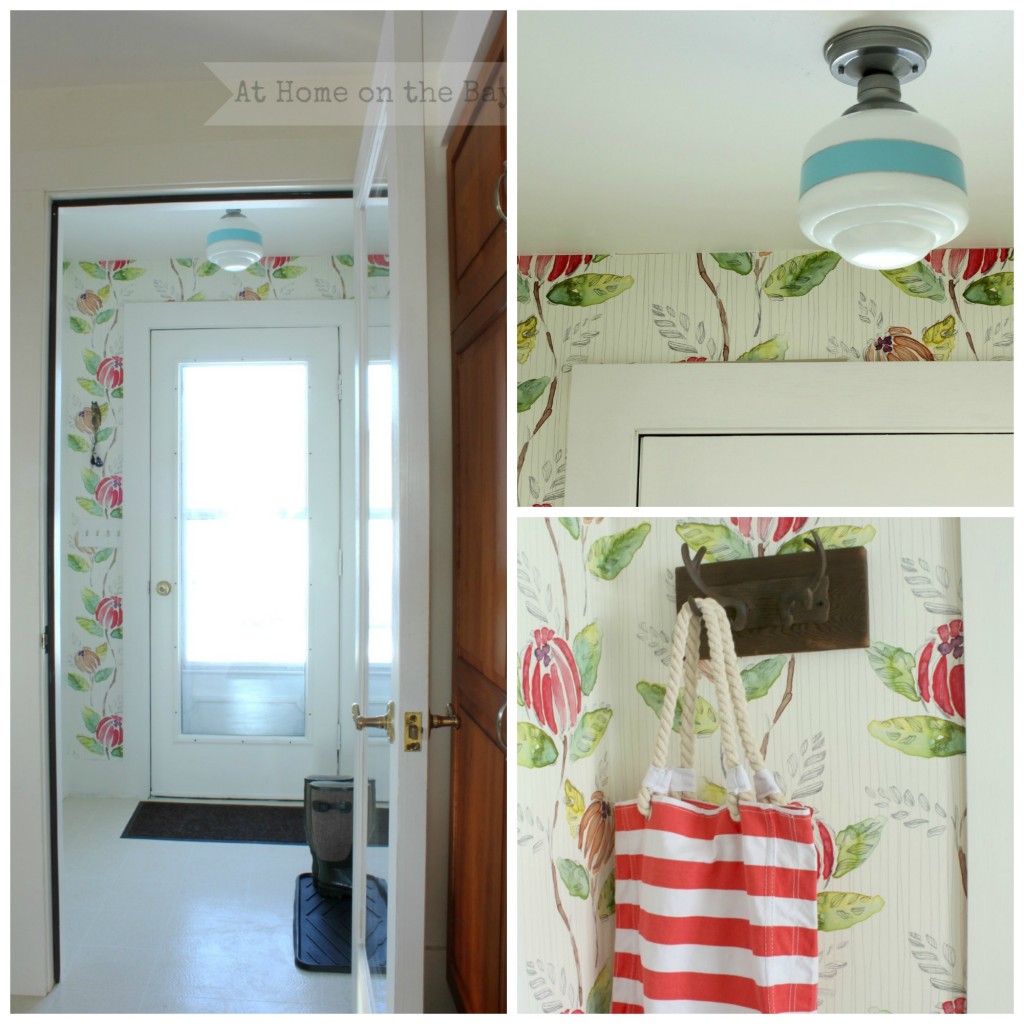 My most recent update was our
back hall
. It really feels bright and welcoming now.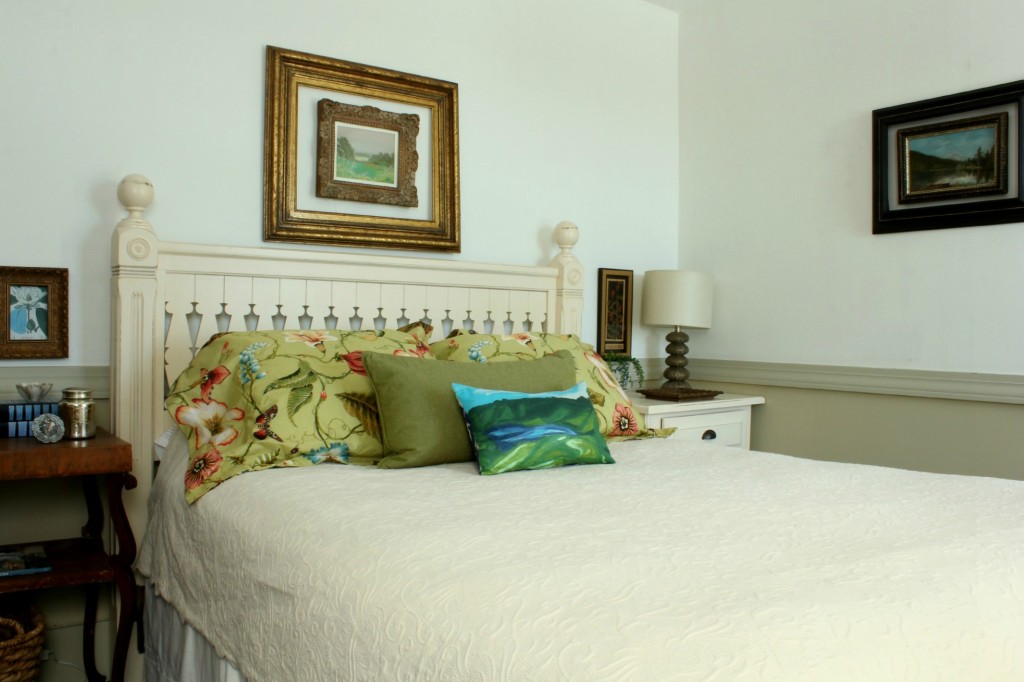 Finally, my favorite room is our
master bedroom
. It is a relaxing place to end the day.
Our house is an on going DIY project. If you'd like to see more, please stop by
At Home on the Bay
. I'd love to meet you.
Thank you Suzy. I had so much fun sharing our home today.
Pin
~ ~ ~ ~ ~ ~ ~ ~ ~ ~ ~ ~ ~ ~ ~

Thank you for showing us around your lovely home, Mary.
I so enjoyed the tour and all of your diy projects.  You have such a wonderful vision!
I'm so glad you stopped by!   
Also find me at…
Enter your email address to have updates delivered to your inbox:
Delivered by FeedBurner
***This original content was written by Suzy at Worthing Court. If you are reading this post using any method other than email notification or reader subscription, it is not from the author. Copyright (2011-2013) Suzy from Worthing Court @ worthingcourt.blogspot.com***