House Tour: House Snooping At Cuckoo 4 Design
Well, here we are at the end of another week.  Hard to believe.  I hope you've been checking out and enjoying all of the fall porch tours this week.
For today's house tour, we going to snoop around Julia's lovely home.
Cuckoo 4 Design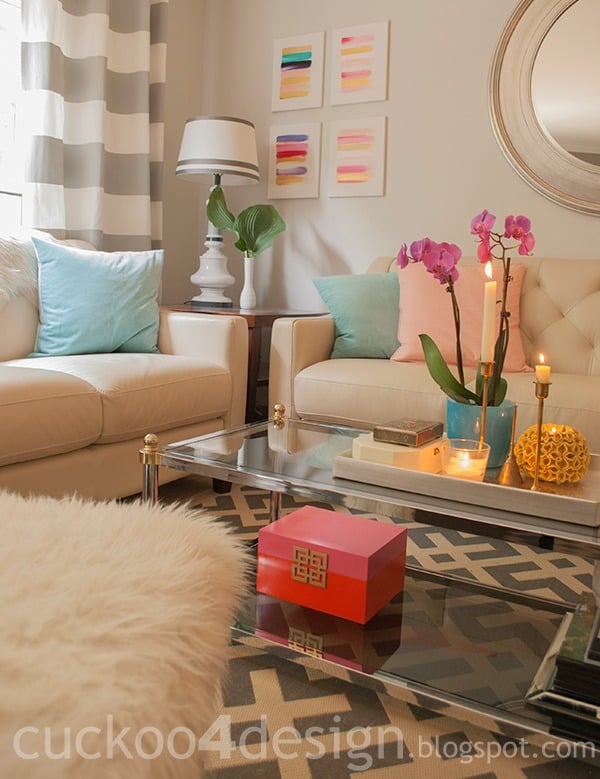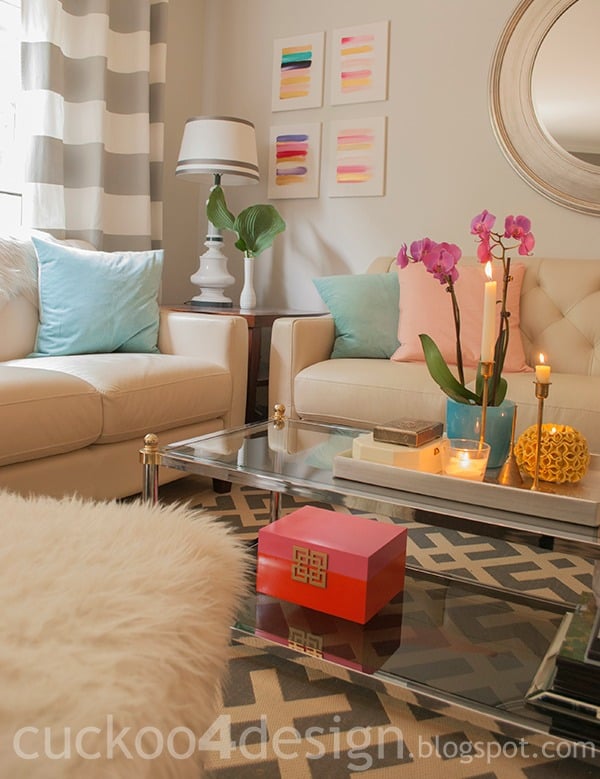 Pin
Enjoy!
~ ~ ~ ~ ~ ~ ~ ~ ~ ~ ~ ~ ~ ~ ~
Hi Worthing Court readers. I'm Julia from Cuckoo4Design also known as the crazy German. I'm a born and raised legal alien 😉
I'm very thankful for sweet and amazing Suzy to be wanting to show you guys my home today. I know it's not for everyone since to some my multi-personality-decorating (as I call it) might be too much but I like what I like and I put it all together in our home.
I'm a huge animal lover and it shows in our home. They just make me happy and I like to be surrounded by them. I even built our cats an outdoor run a.k.a the "catio".
So let me show you around. It has the typical boring Pennsylvania cookie cutter exterior but I tried to change that in the interior.
Our dining room and kitchen. I recently cut down a wall to open it up and I love the outcome.
Our living room:
Our powder room:
Our hallway:
Our son's room:
Our daughter's bedroom is not looking like this anymore because I'm currently working on a makeover. No more pepto walls…all gone. Can't wait to show everyone what I'm working on.
Our bedroom:
This is one of our little cuties. Her name is Lucy and she is a snuggly sweetheart.
I love decorating our home on a budget to show that you don't need a ton of money to have a comfortable home.
And last but not least, thank you so so much Suzy for having me on your blog today to give me the chance to meet your readers and share our home. It really means a lot to me.
Have a great weekend.
~ ~ ~ ~ ~ ~ ~ ~ ~ ~ ~ ~ ~ ~ ~
Thank you Julia, for allowing all of us to snoop around your home.  It's just lovely!  What a cute furbaby Lucy is!
Please feel free to add the Featured On House Snoopers button to your blog.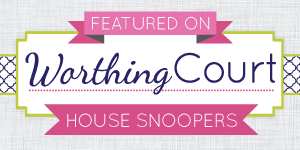 Pin