House Tour: House Snooping at Evolution of Style
Happy Friday everyone!  I hope you've all had a fabulous week.  My house was a disaster zone after the whirlwind of fall decorating that went on around here, but it was whipped back into shape yesterday.  If feels soooo good to have everything cleaned and tidied up!
For this week's house tour, we're snooping around Jenny's gorgeous home.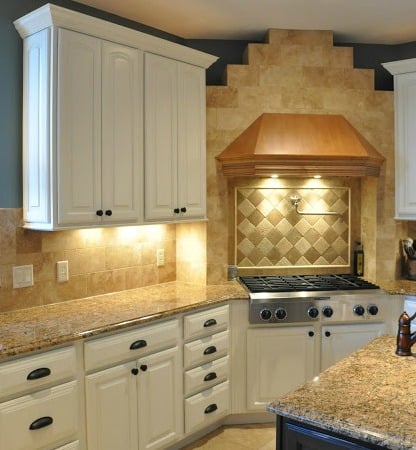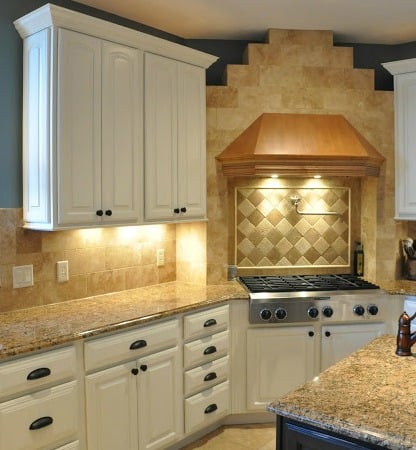 Enjoy!
~ ~ ~ ~ ~ ~ ~ ~ ~ ~ ~ ~ ~ ~ ~
Hello!
I'm Jenny from Evolution of Style, and I'm so excited to be here as part of Suzy's house snooping series, as I am an avid house stalker snooper myself.  We have been in our home for almost three years now, and during that time, we have been working to make it our own.  I hope you enjoy the tour!
More wallpaper removal has completely changed the look and feel of our powder room. 
I'm a smitten kitten with the moody indigo blue that's in there now!
And who doesn't love a gallery wall?
Ok, perhaps I have a bit of a gallery wall addiction as well…
Again, a big thanks to Suzy for asking me to share our home with all of you.  I'd love to have you visit my blog at Evolution of Style.
~ ~ ~ ~ ~ ~ ~ ~ ~ ~ ~ ~ ~ ~ ~
Jenny, your home is just gorgeous.  I love the colors that you're using throughout.  Thank you so much for allowing us to come snoop around today!
Feel free to add the Featured On House Snoopers button to your blog.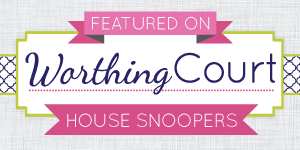 Want more?  Click HERE to snoop around the inside of many more amazing blogger homes!