House Tour: House Snooping At Nancy's Christmas House
Good morning everyone!  Did you hit the Black Friday sales today?  If you did, I hope you found some great deals!
I'm thinking that everyone is looking for all of the Christmas decorating inspiration they can get right about now.  So for today's edition of House Snoopers, we're going to revisit my sweet friend Nancy's gorgeous home decked out in all of its Christmas finery.
Nancy's home is perfectly positioned on a cul-de-sac so that this is the sight that greets you as soon as you turn onto her street.  Beautiful much?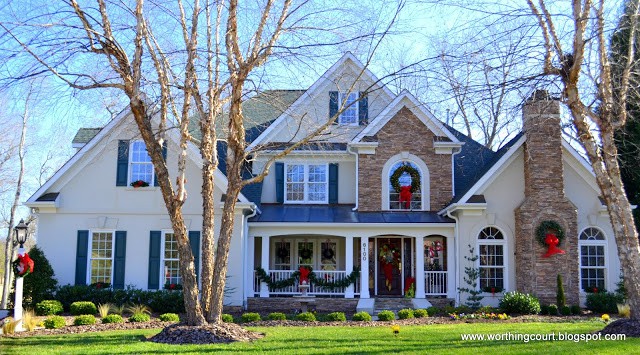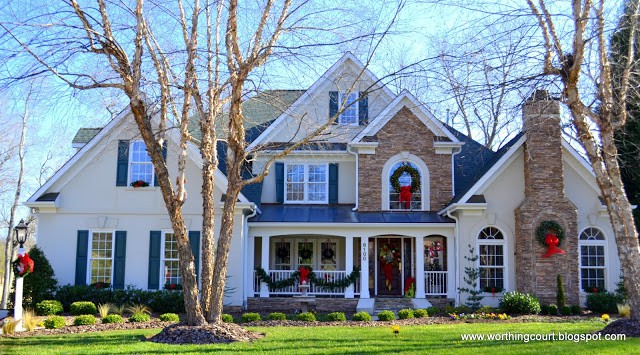 Pin
 I drool over her fabulous wreath every year!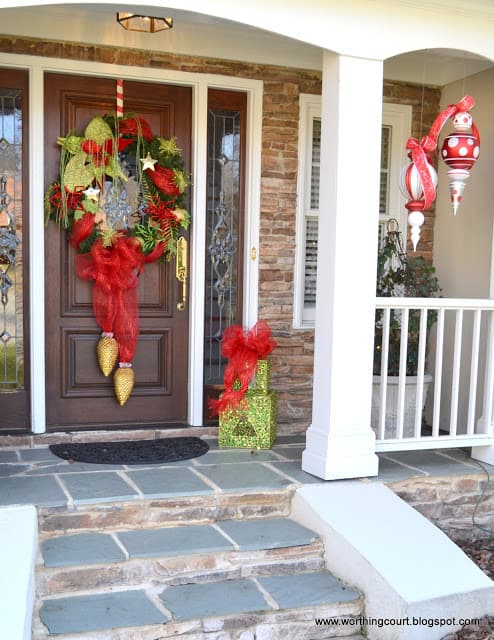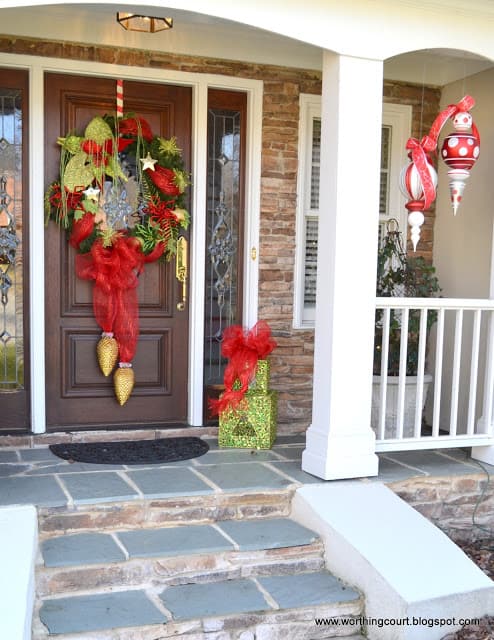 Pin
 I especially loved her front entry when she added lime colored cedars in cute buckets marching up her steps.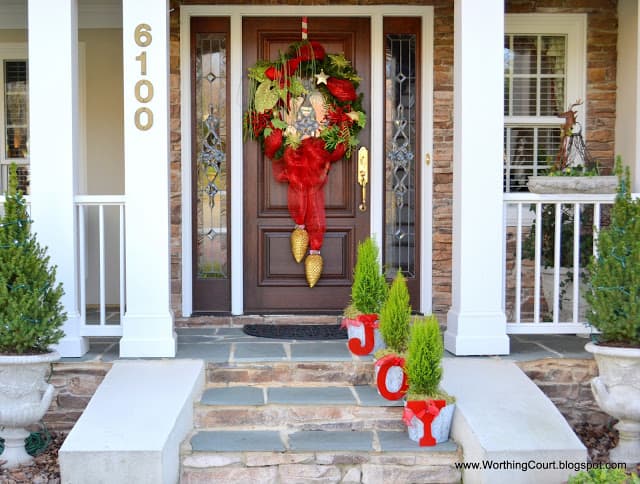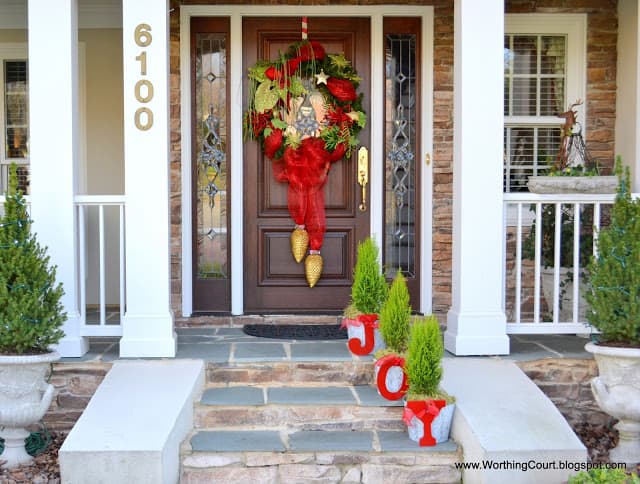 Pin
 There's a spot on the other side of the front porch all ready for us to enjoy a cup of hot cocoa while we chat.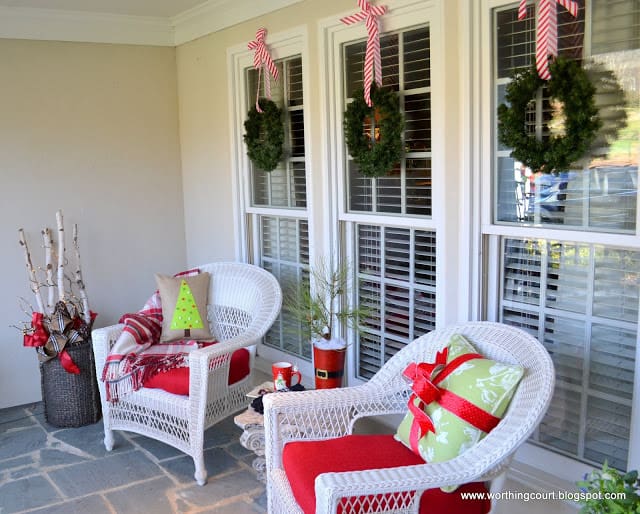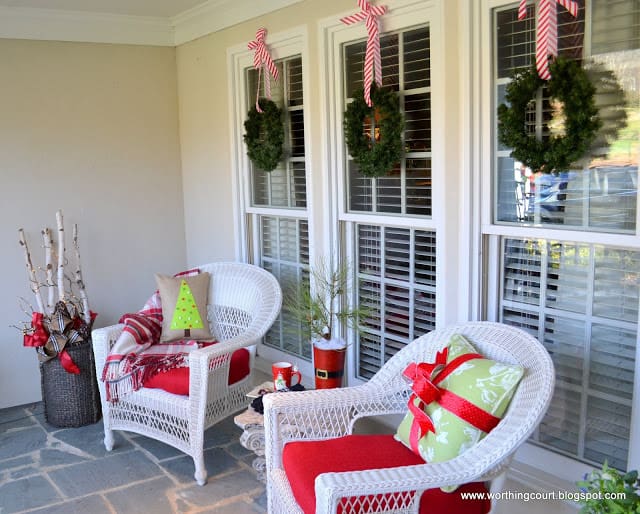 Pin
A view into the beautifully decked out family room greets you when you enter her home.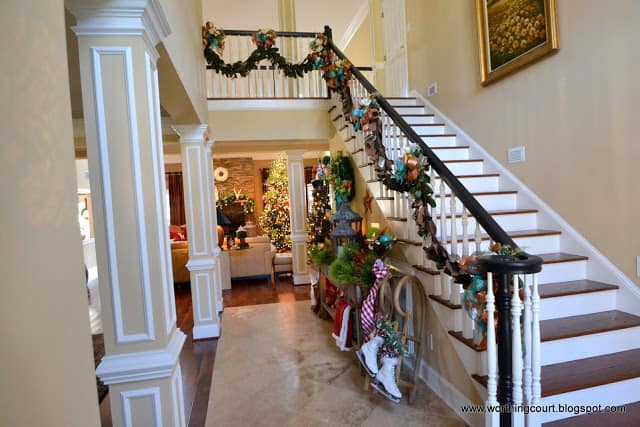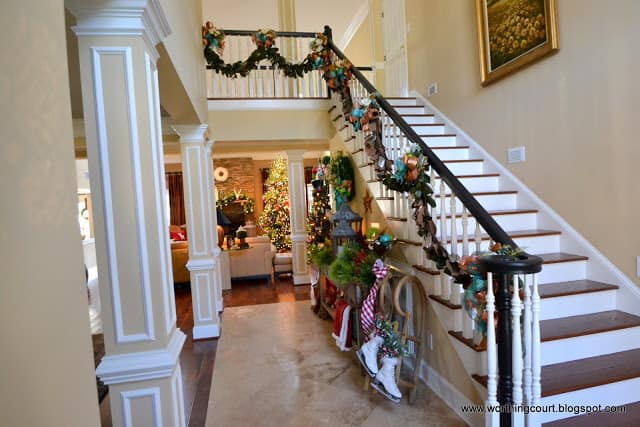 Pin
The foyer is lavishly decorated with a fabulous Christmas-scape.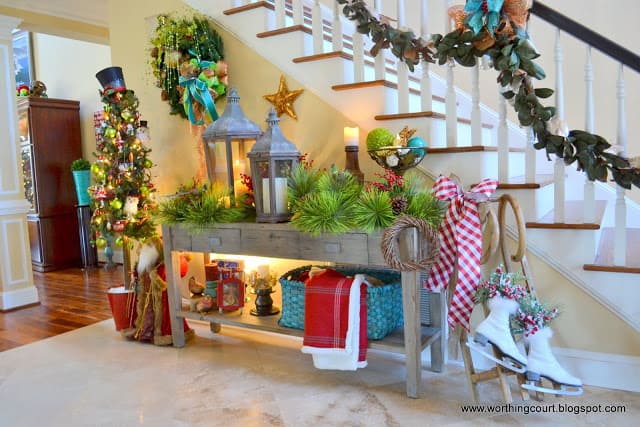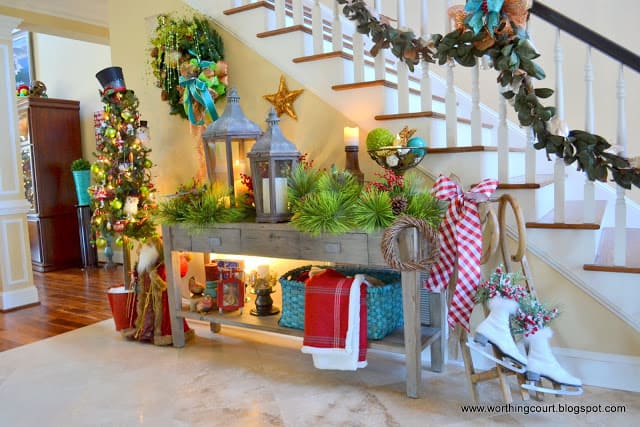 Pin
 Before we walk through to the family room, we'll stop by her office which is located right off of the foyer.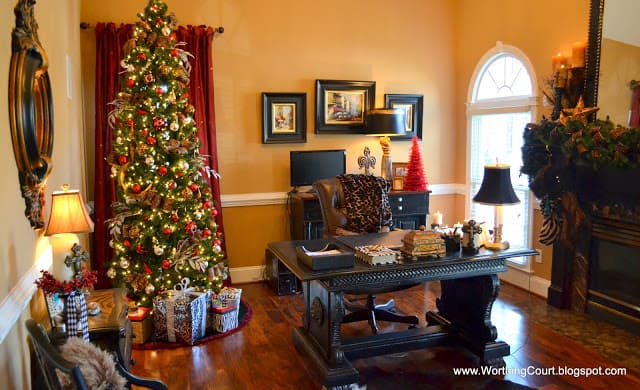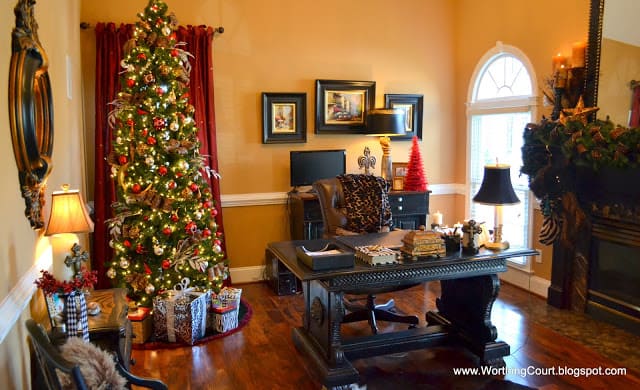 Pin
 The fireplace in the office is bedecked with a lush garland and some furry stockings.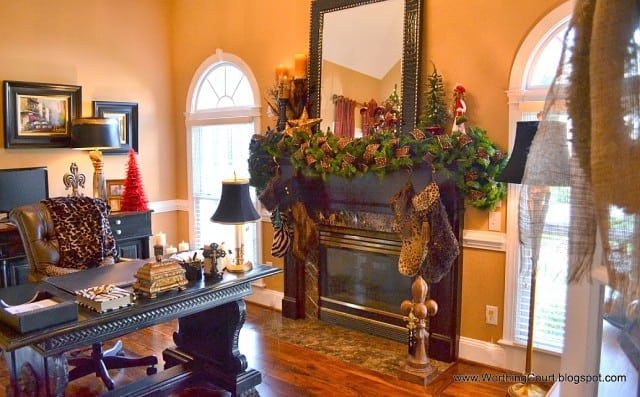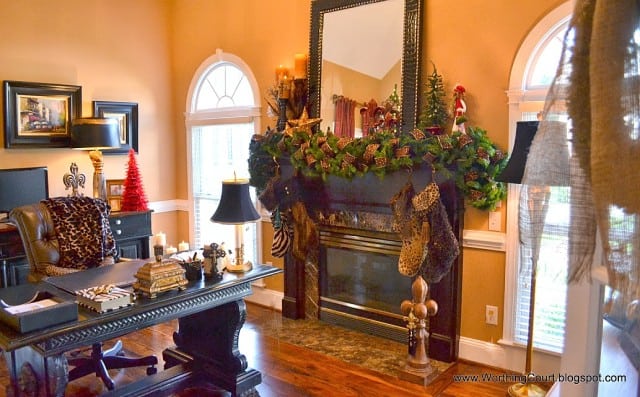 Pin
 Now come back out to the foyer and walk straight through to the family room to get a closer look at the lush tree and fireplace decor.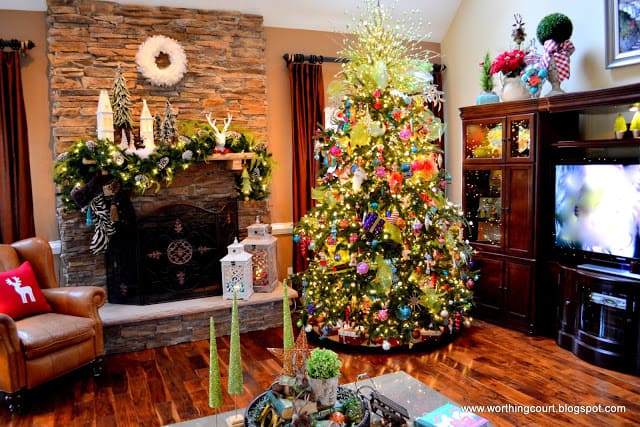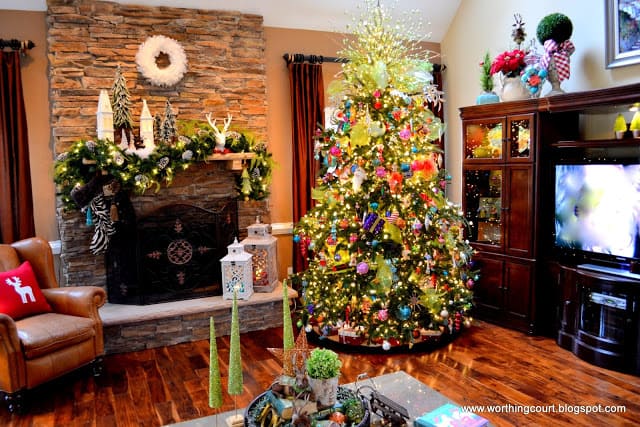 Pin
Her mantel is one of my faves ever.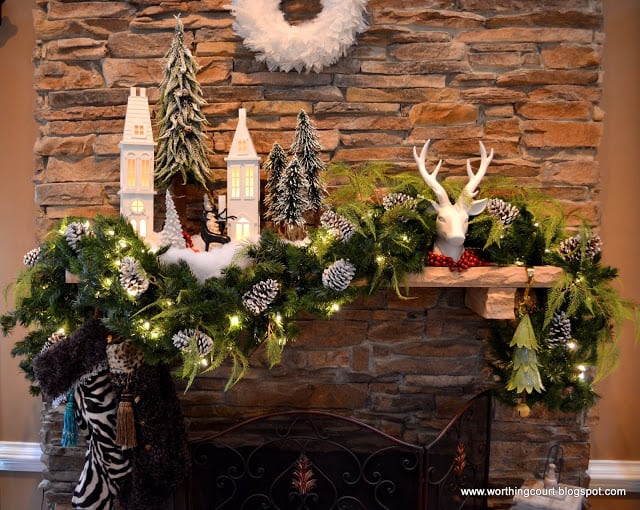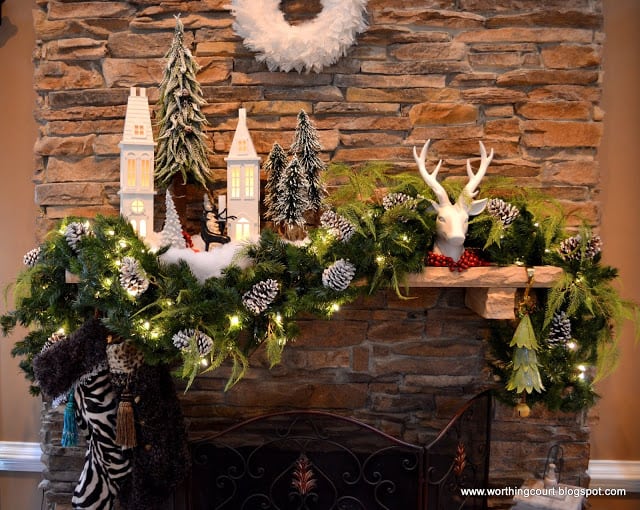 Pin
Also, off of the foyer is the dining room.  Here the table is set for an elegant Christmas Eve feast.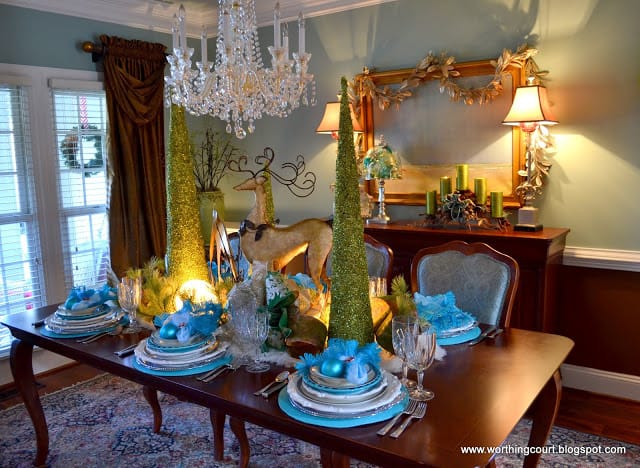 Pin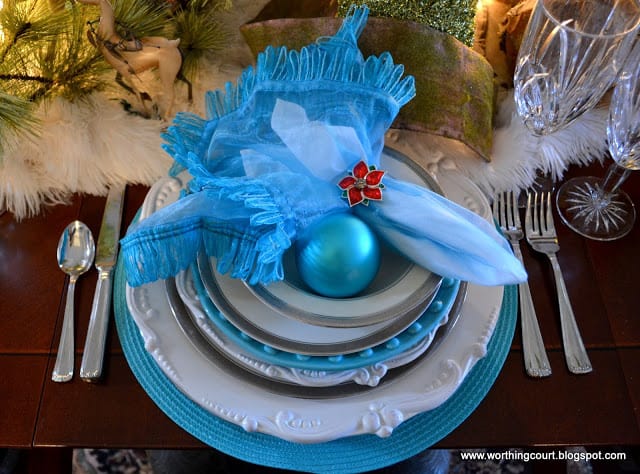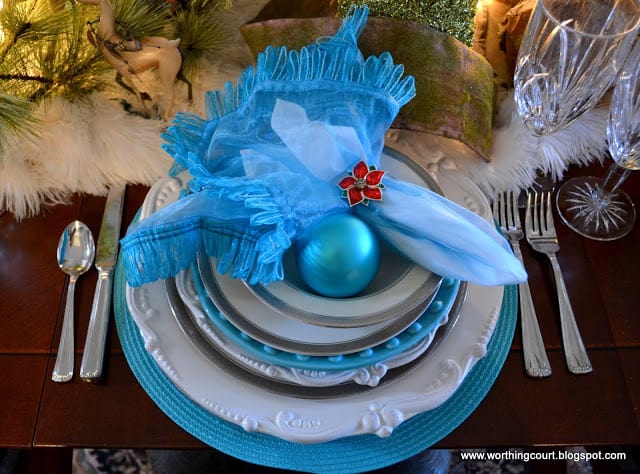 Pin
Cut through the family room to get to the festively decorated kitchen.  The table in the breakfast area is ready for a cheery Christmas morning breakfast.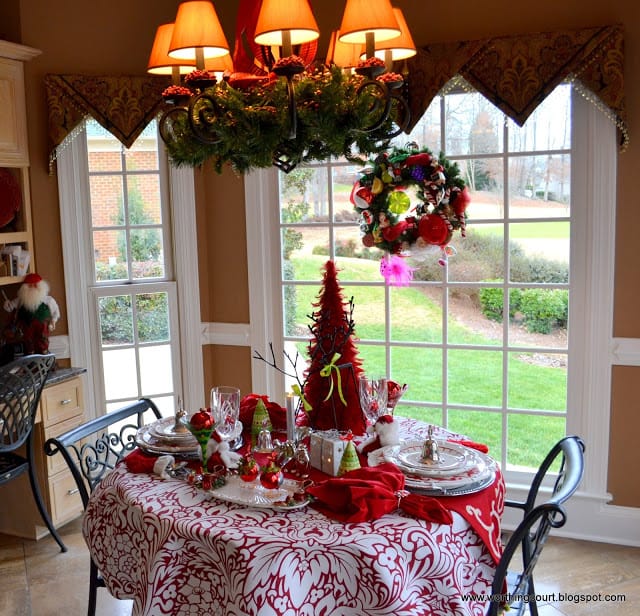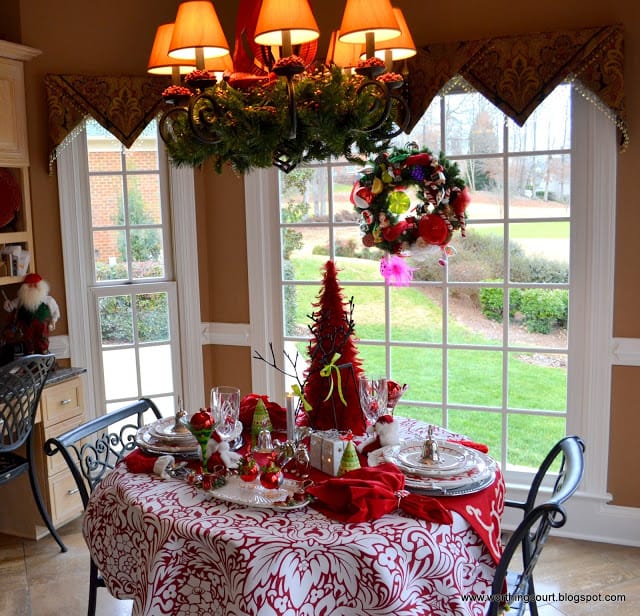 Pin
From the feathery tree to the stick reindeer, this table is filled with lots of whimsical Christmas inspiration.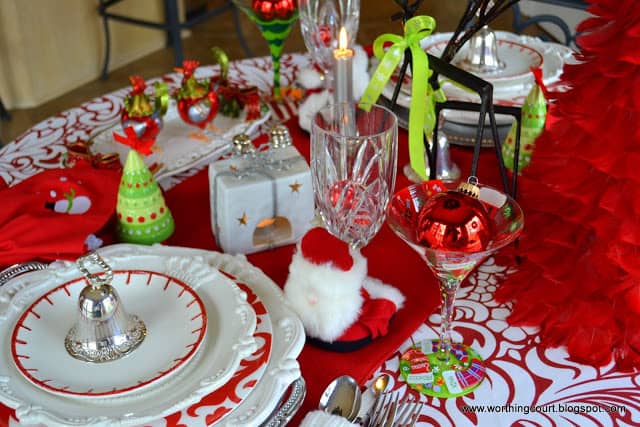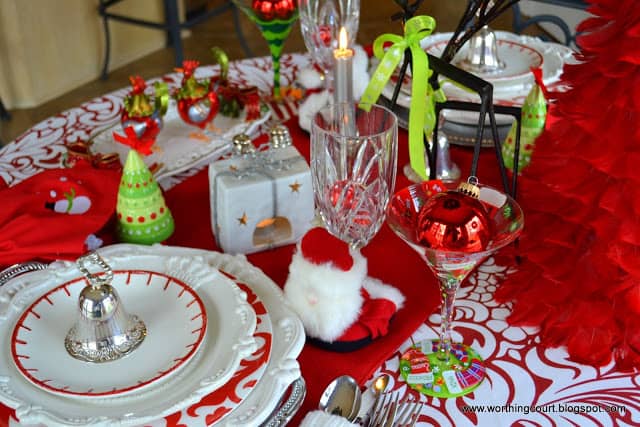 Pin
I've always told Nancy that in my book, she is the Vignette Queen.  Enjoy these that are scattered around different areas of her home.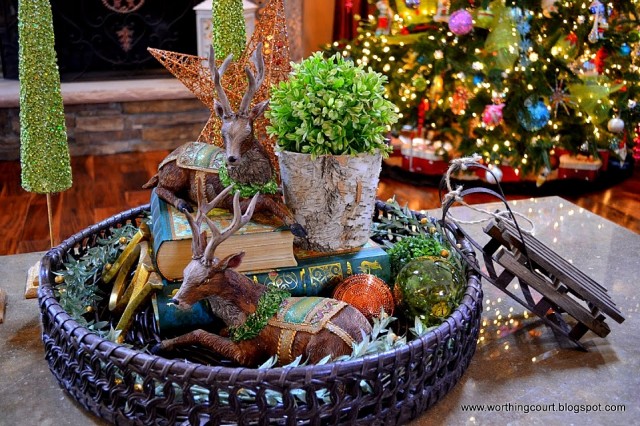 Pin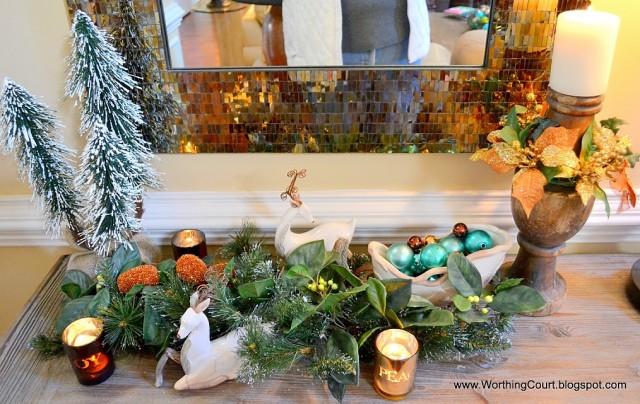 Pin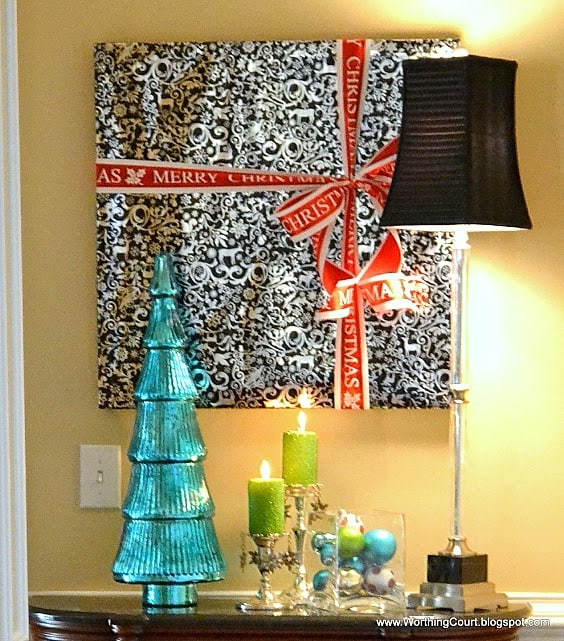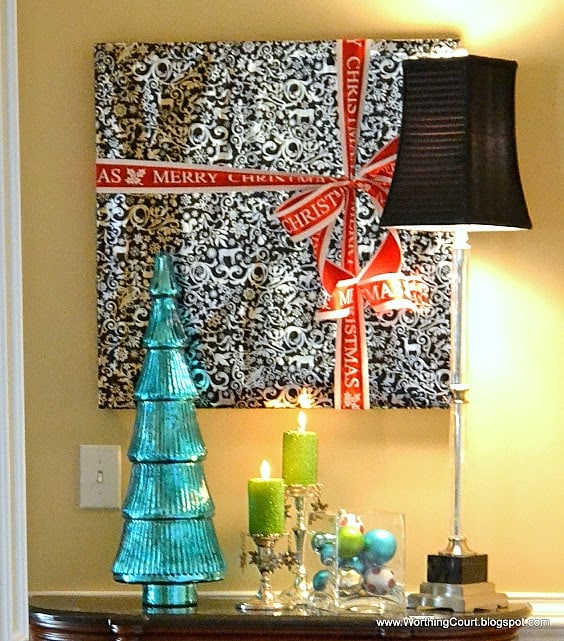 Pin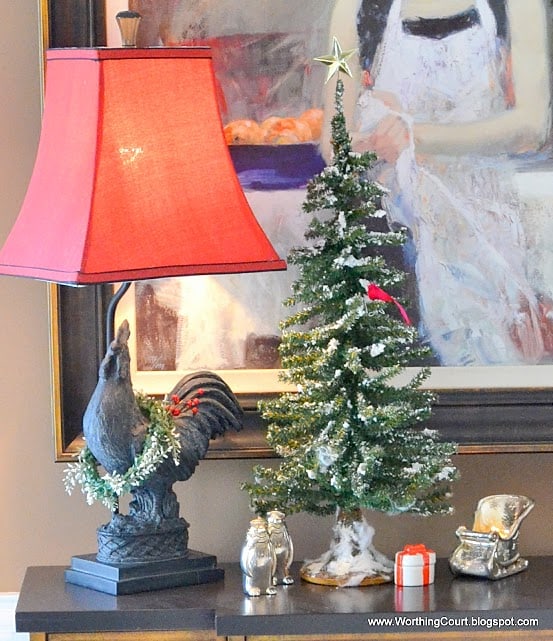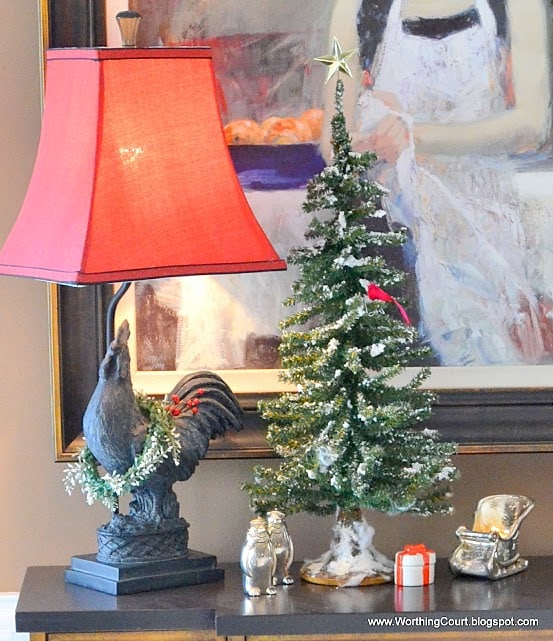 Pin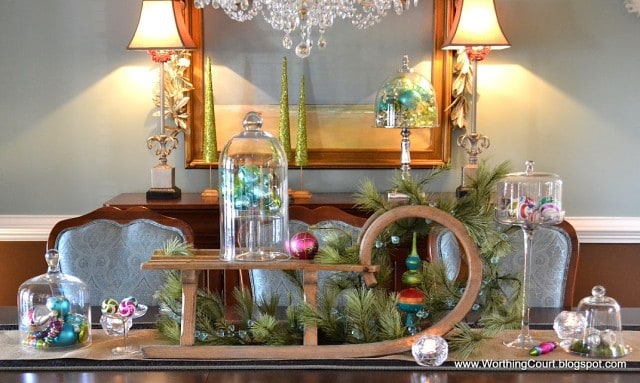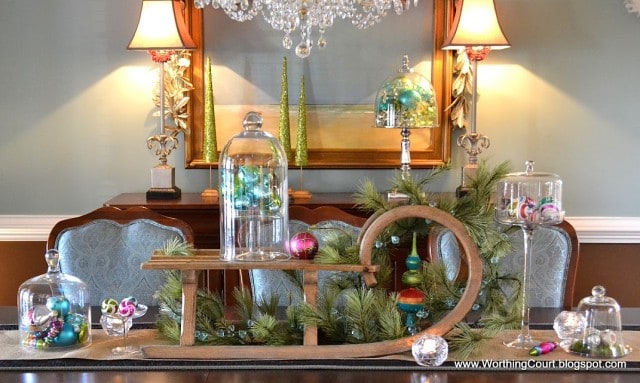 Pin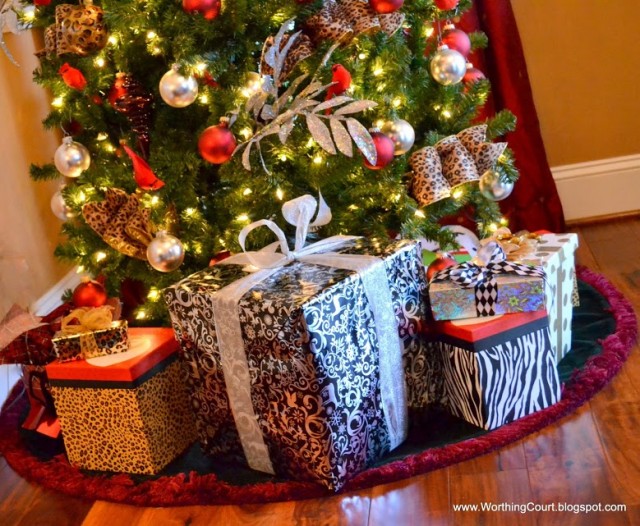 Pin
Nancy is an uber talented lady.  You won't want to miss the fabulous deck that she designed herself.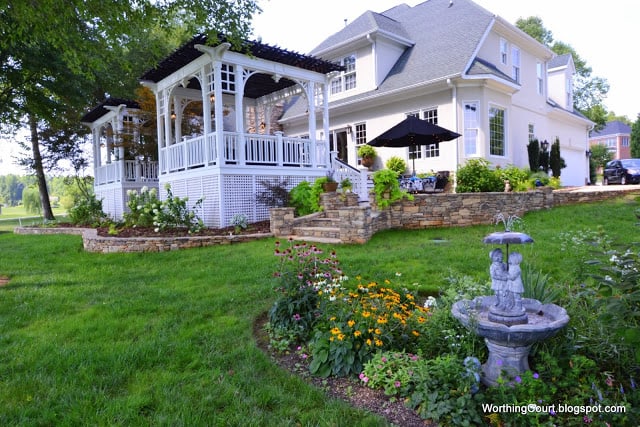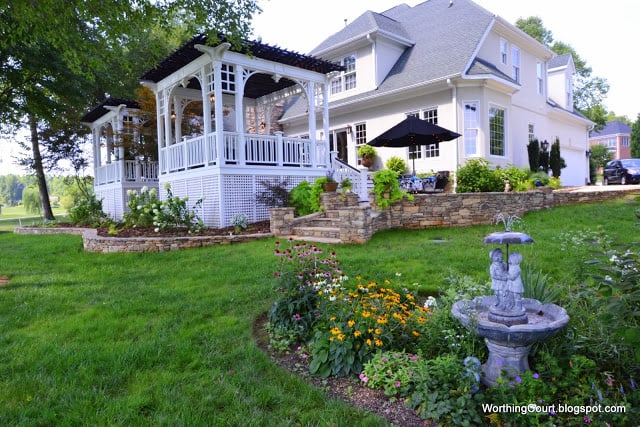 Pin
Nancy can create a tablescape like nobody's business!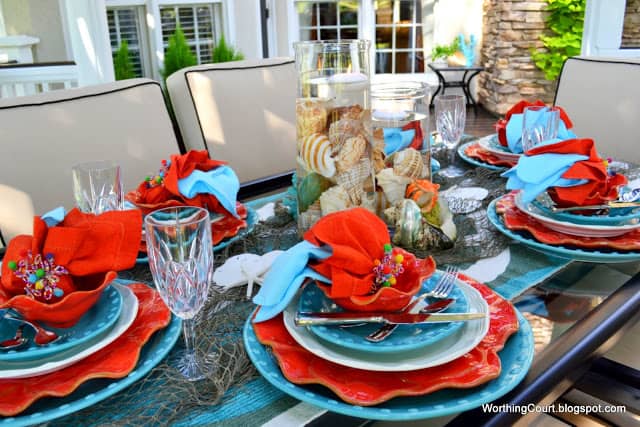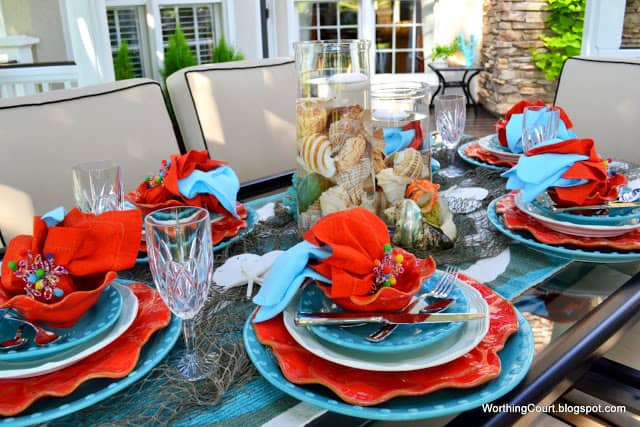 Pin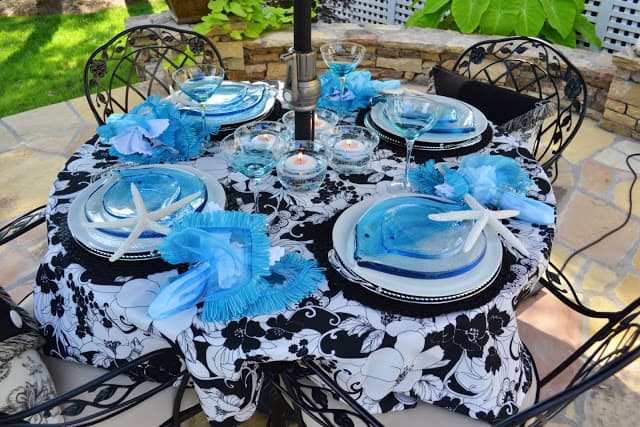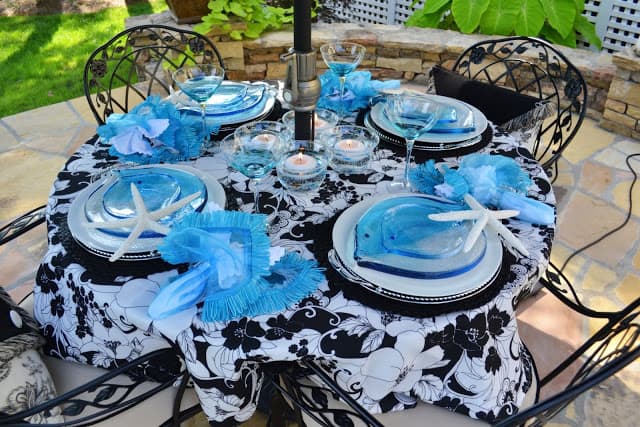 Pin
  I'm sure you've enjoyed snooping around Nancy's gorgeous house.