8 Fun Ways To Celebrate July 4th Without Leaving Home
No need to fight the crowds and spend money traveling on July 4th. Here are eight fun ways to celebrate without ever leaving your home.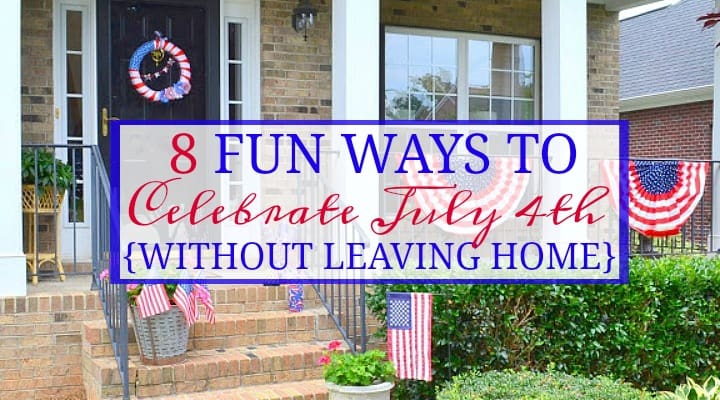 Pin
The July 4th holiday is right around the corner! Use these eight ideas for creating a memorable Independence Day celebration in true red, white and blue style!
DRESS YOUR HOME IN ITS VERY BEST RED, WHITE & BLUE FINERY
We're a very patriotic family and love displaying Old Glory on the front of our house year round. But, I love to ramp things up a bit when the patriotic holidays roll around every year. You'll find me adding red, white and blue decorations to the exterior of my home around mid-May for Memorial Day and they'll stay up all the way through Independence Day.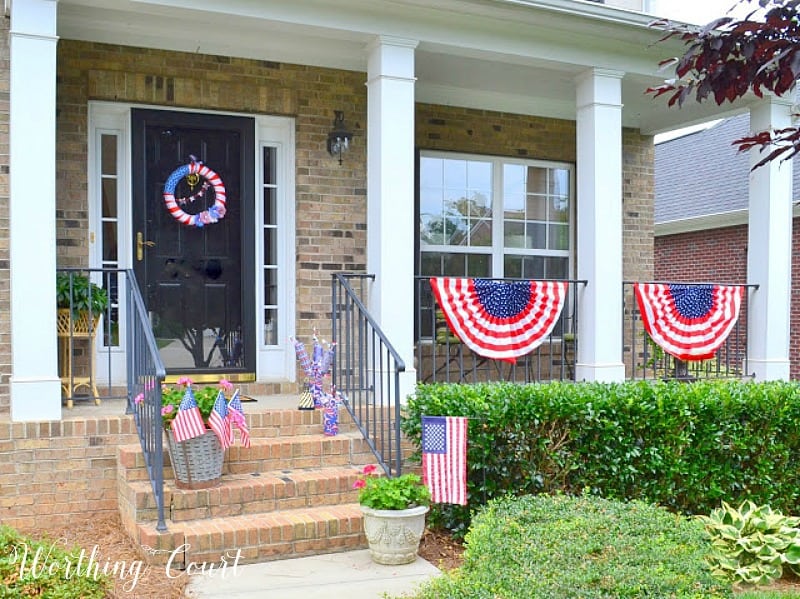 Pin
DRESS UP INDOOR AND OUTDOOR FURNITURE WITH PATRIOTIC PILLOWS
Adding patriotic decor to your home can be as easy as switching up the pillows you have on display. Replace the pillows all together or mix them in with your existing ones. They can be specifically patriotic themed or just pillows that are in patriotic color combinations.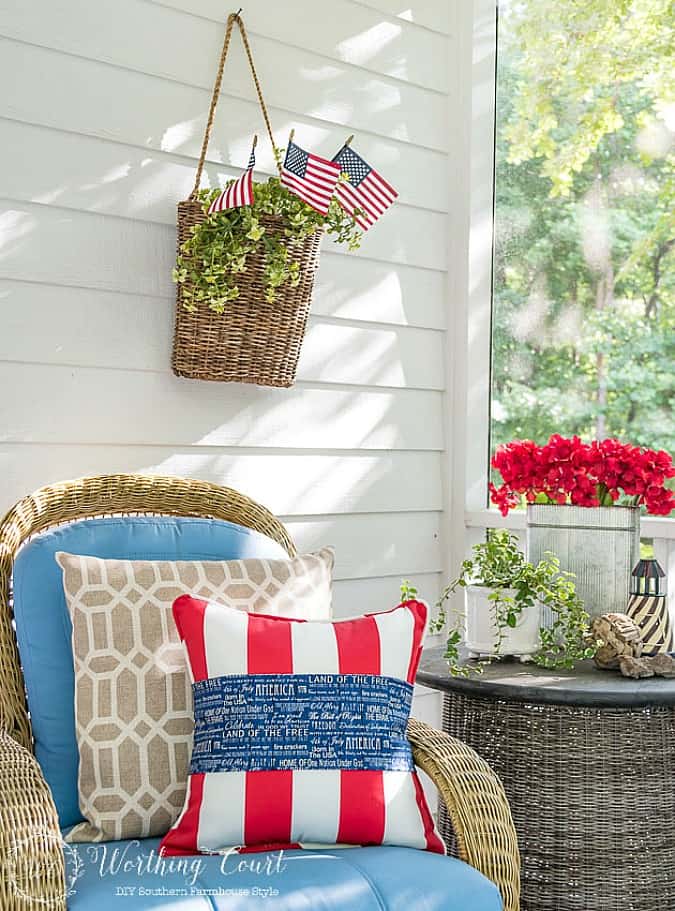 Pin
MAKE A FUN CRAFT
I don't do a lot of crafting, but I do enjoy crafting when I can turn it into a decoration. 😀 Especially when it's a really easy one! This patriotic garland is amazingly easy and would look great on display at your get together. Click HERE for the how-to.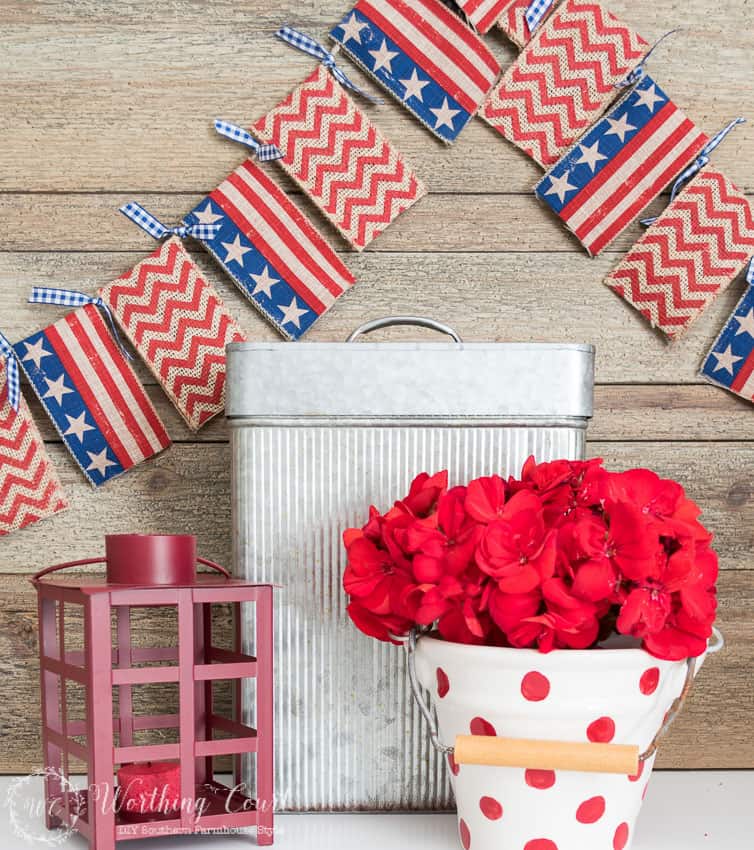 Pin
MAKE IT VINTAGE
For me, the phrase "vintage Americana", brings back memories of carefree July 4th celebrations filled with fun, laughter and fireworks. Raid your stash and include any red or blue vintage accessories and add them to your decor for an authentic feel.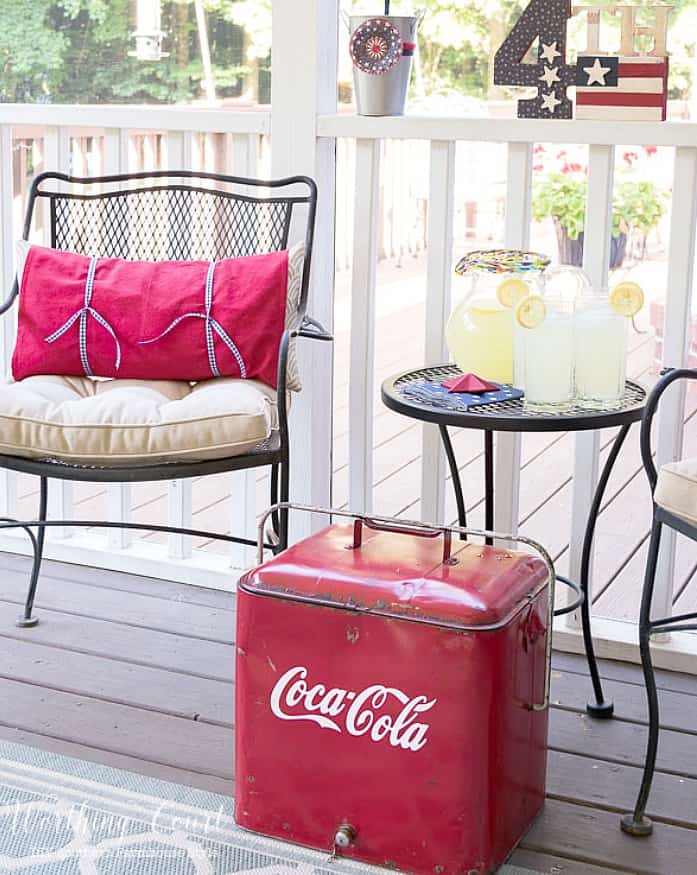 Pin
LEMONADE IS A MUST!
One thing we can count on here in North Carolina is that July 4th is going to be hot and humid, so a cold glass of icy lemonade is a must for refreshing those parched throats! Click HERE to get the two ingredient, 5 minute, low calorie recipe for Pomegranate Lemonade.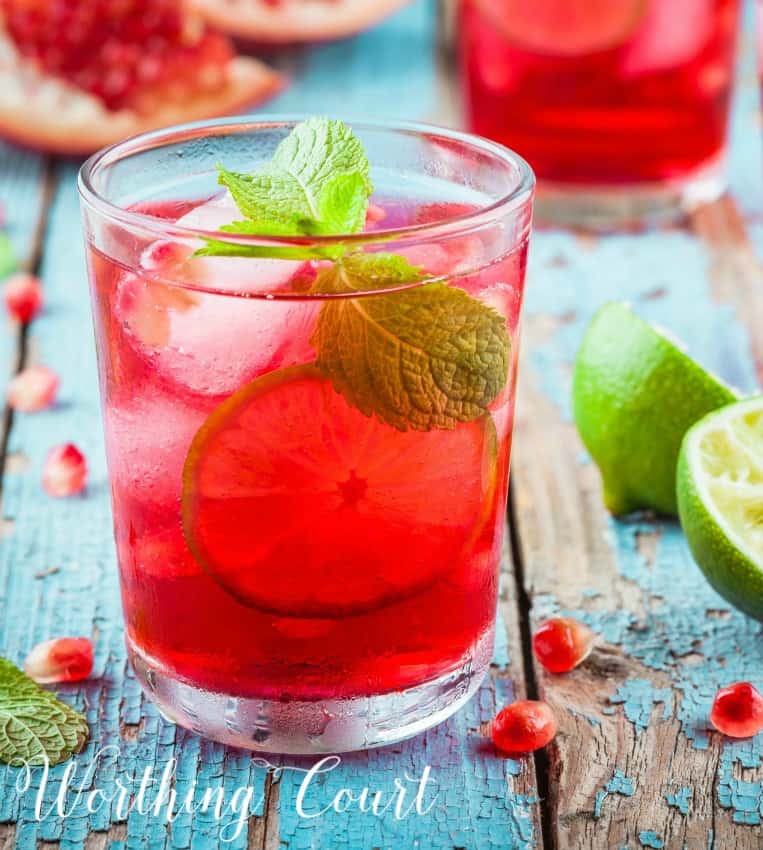 Pin
SET A PATRIOTIC RED, WHITE AND BLUE TABLE
When you set your table for those yummy burgers coming off of the grill, make sure it's July 4th worthy. Pick up inexpensive red, white and blue table linens and dishes and mix them all together for a festive setting for your meal.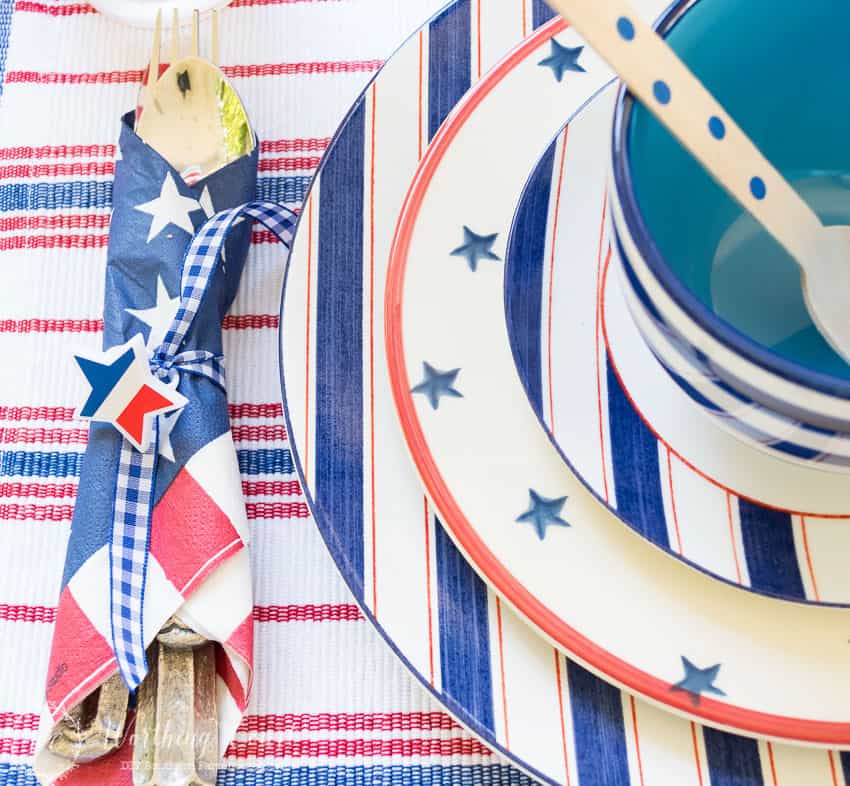 Pin
AND SPEAKING OF BURGERS….
Click HERE to get the recipe for a different take on a classic burger – Pimento Cheese Bacon Burger.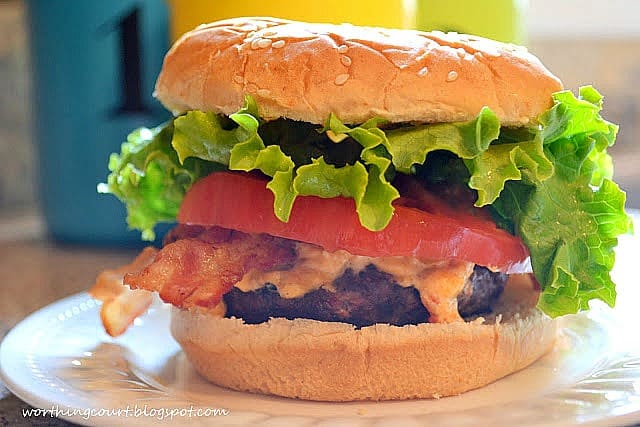 Pin
ADD SOME PATRIOTIC VIGNETTES
Group a few of your favorite patriotic accessories into vignettes to sprinkle around your home, especially if you're the one who's going to be doing the entertaining.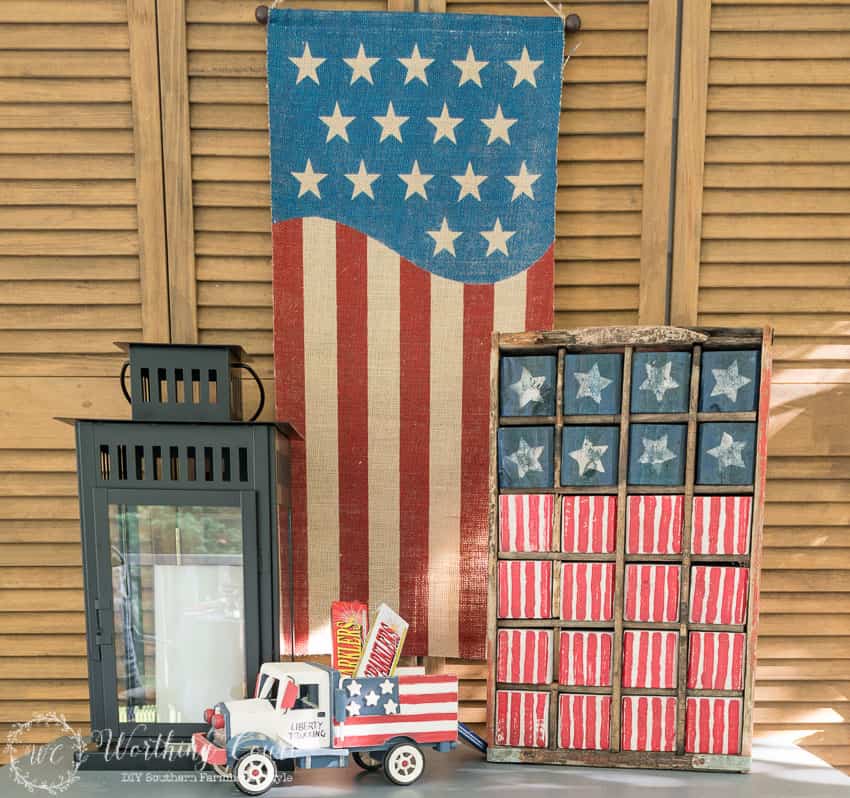 Pin
Our country's path to Independence is an amazing story and is one to be cherished! What's your favorite way to celebrate?