How To Change Your Can Light To A Pendant In 5 Minutes
Do you know that you can turn a recessed can light into a pendant without hiring an electrician?
Part of the farmhouse style facelift that I'm giving my kitchen included replacing the can light above my kitchen sink with a pendant.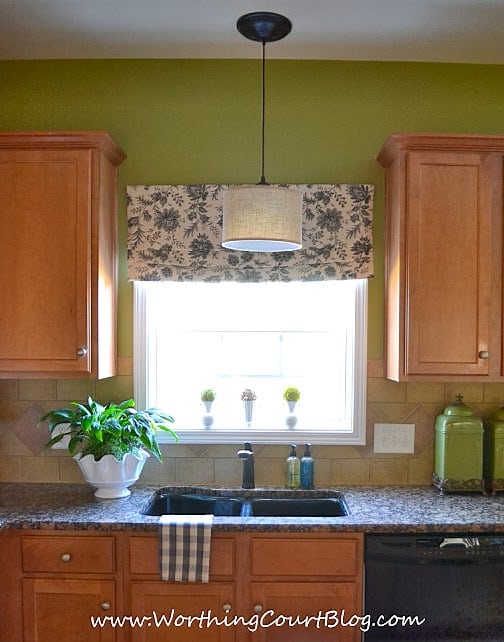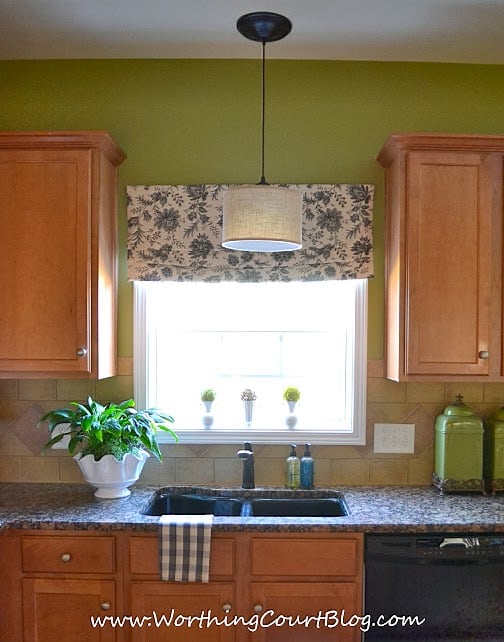 Pin
 I didn't know exactly what to expect in order to accomplish this, but I figured that at the very least, the can light paraphernalia would have to removed and replaced with a junction box to wire a new light fixture into.
That's when I stumbled upon pendant conversion kits from Home Depot!
They offer quite a variety of styles and range in price from $29.97 to $189.00.
The one that I chose is from the Home Decorator's collection and came in at $69.00.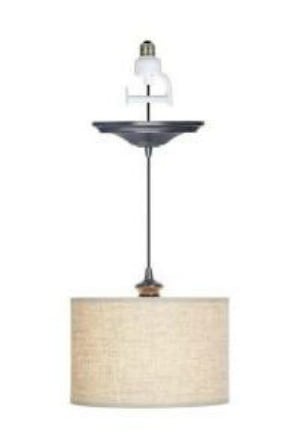 Pin
This was such an easy and fast project that there really aren't any in process photos to be taken.  You literally just unscrew your existing light bulb and screw the pendant into its place.  The kit includes a decorative cover to go against the ceiling and completely covers the can light fixture.  Instructions for shortening the cord (super simple and no wire cutting) and tightening the decorative cover against the ceiling are included.
I did manage to snap one picture of Pookie installing the new pendant.  You might notice that it helps to make a face to get it just right.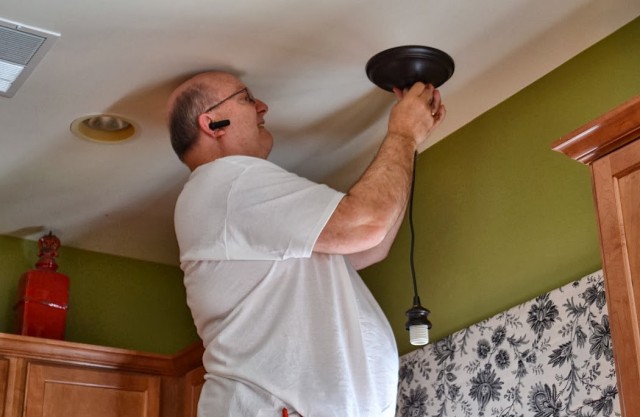 Pin
An added benefit that I wasn't expecting is that this pendant provides me with much more task lighting than the can light did.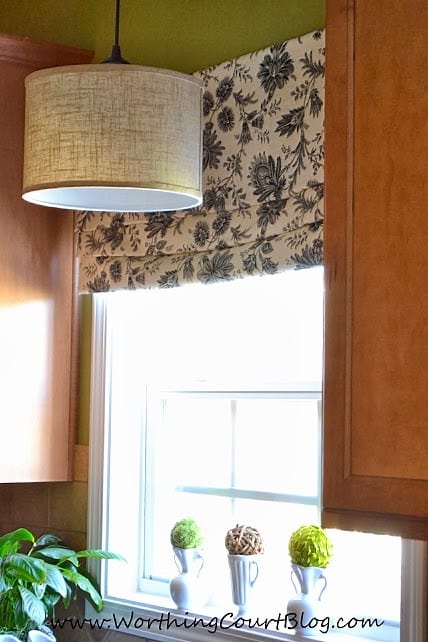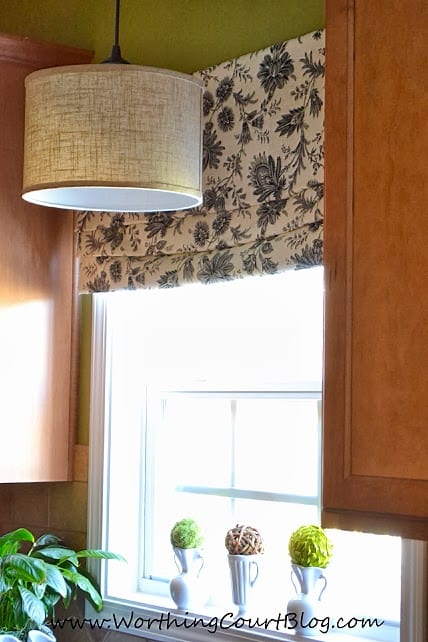 Pin
How about you – have any of you tried this product?
By the way – Home Depot didn't pay me or compensate me in any way to recommend this product.  I just like sharing great finds with all of you!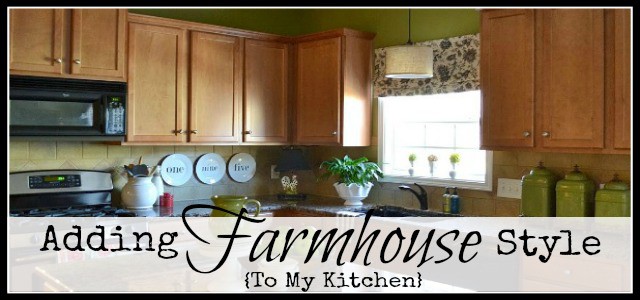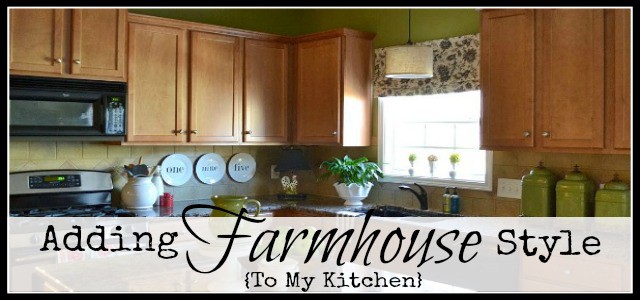 Pin