How To: Create A Terrarium Vignette
UPDATE: Enjoy this tutorial for a project from our former home. We've moved and are giving our new-to-us home a complete remodel. I've completely changed my style! Click HERE to take a look.
As I was assembling the winter vignette in my foyer, it occurred to me that some of you might be curious about how to put a together a display in a terrarium.
Pin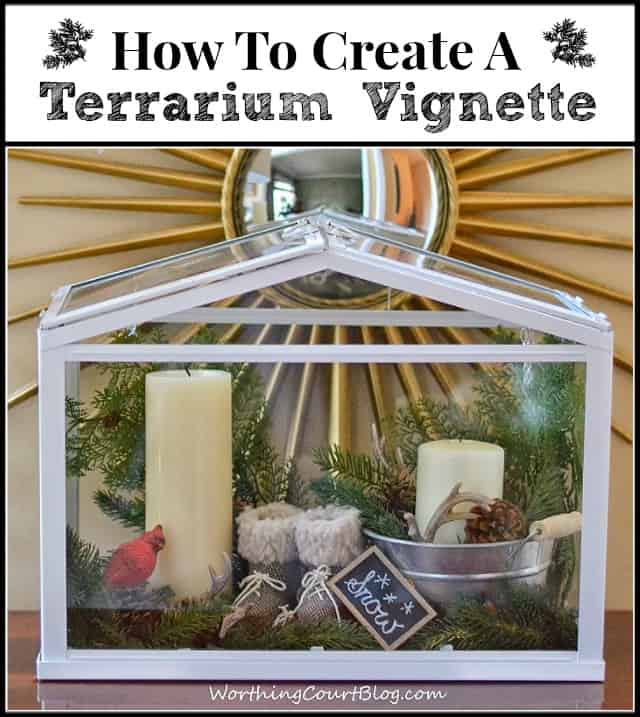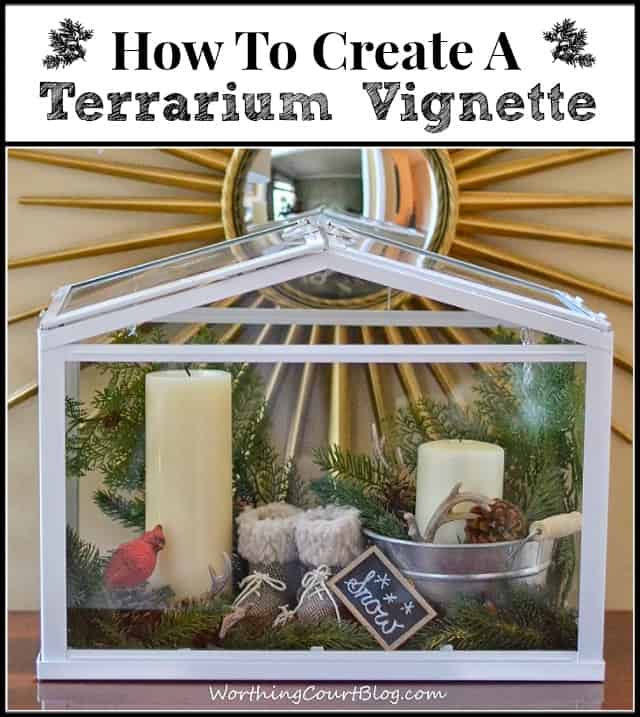 Pin
I took photographs as I went along to explain the steps involved.
Gather Your Supplies
Before I got started, I gathered all of the supplies that I might use. I say 'might use' because sometimes I change my mind as the vignette starts to come together.
This is my empty terrarium and everything that I actually did wind up using in it.
Pin
Position the background materials
To create the background for the vignette, I layered faux greenery on the bottom of the terrarium and against the back. That helps to keep the vignette from looking too skimpy.
I had to play with everything a little to get it placed exactly how I wanted it and to keep stems from showing. You can still see some stems, but I knew that I would be covering those up.
Here's a tip: If you need small sprigs of faux greenery, just buy one bush and cut apart into the sizes that you need.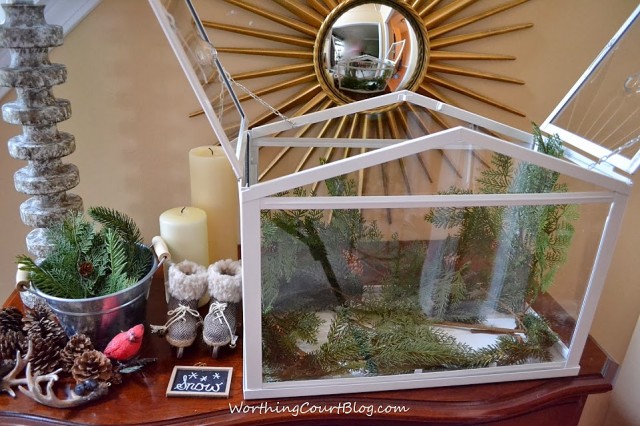 Pin
Add large elements
Position the larger elements that you want to display in their locations. In my case, it was a small galvanized bucket and two candles.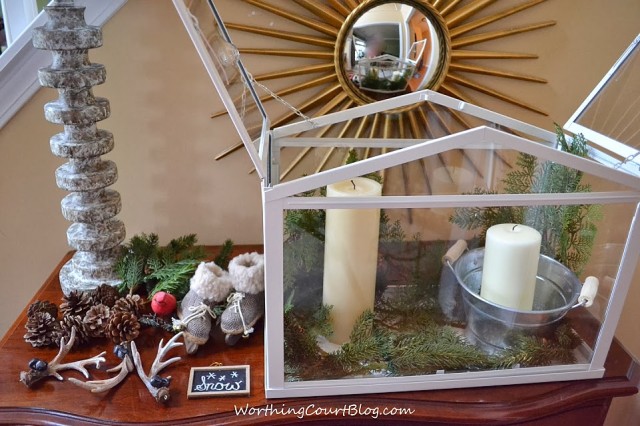 Pin
Begin placing smaller elements
I added greenery in the bucket with the candle and added a few pinecones. I added pinecones in the bucket as well as on the other side of the terrarium to give a sense of balance to the display.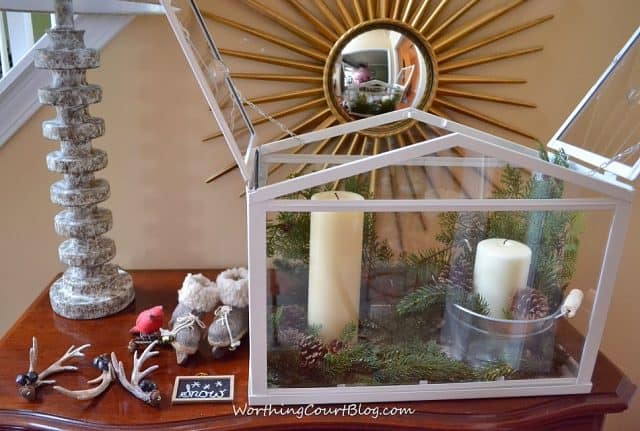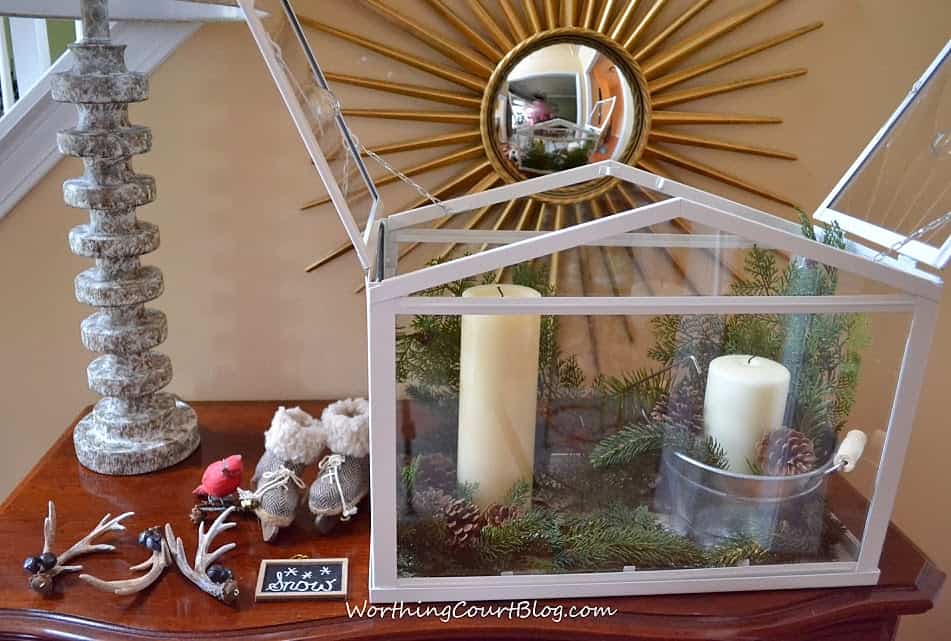 Pin
Here I've added a pair of cute plaid ice skates. The skates were my inspiration for this winter vignette, so I placed them in a prominent location.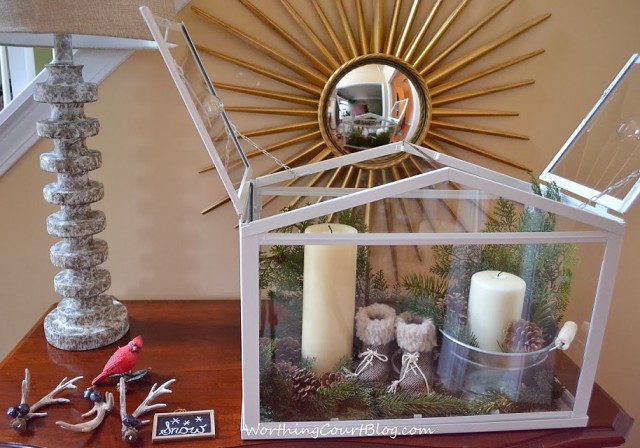 Pin
Add the finishing touches
Now is the time to add those final finishing touches. I added a few faux antlers, a cardinal for a pop of color and a tiny chalkboard with a message that reinforces the winter theme.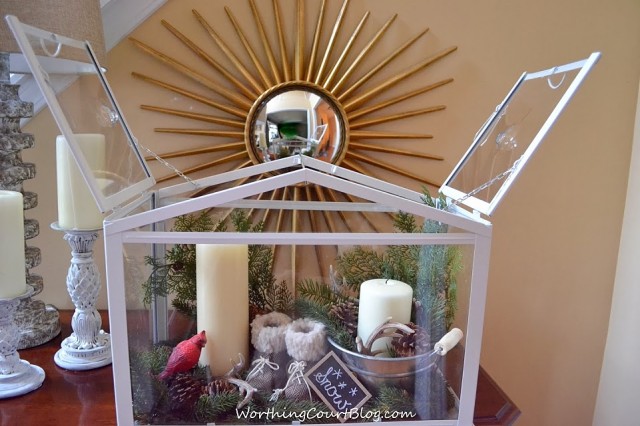 Pin
Here's what it looks like from the top.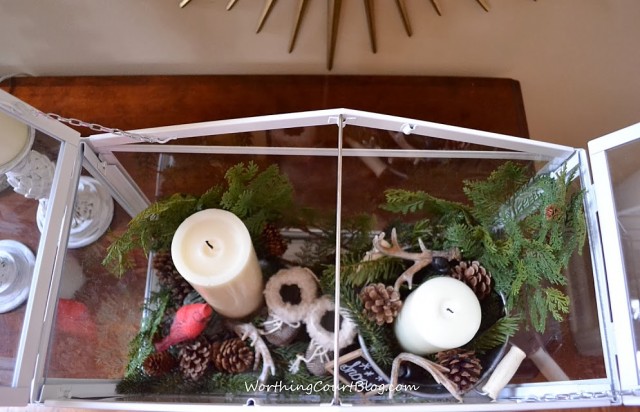 Pin
And voila! You're done!
Pin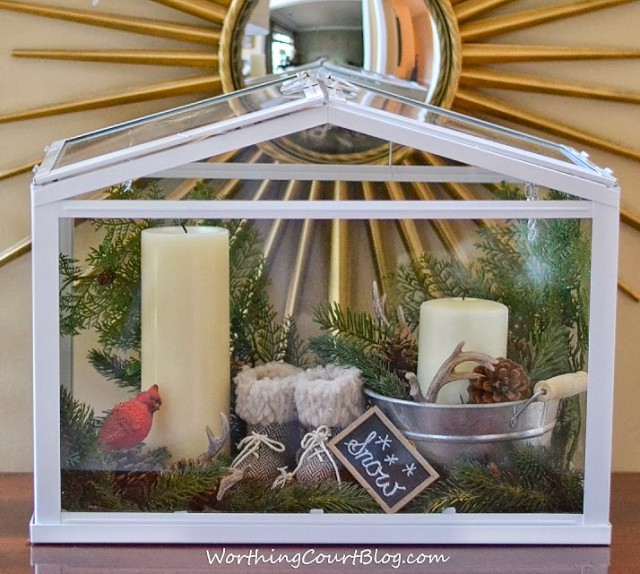 Pin
Probably the best advice that I can give you, is to not be intimidated. Putting together displays like this used to terrify me – what if I got it wrong???
Don't be afraid to put it together and take it apart as many times as you need to until you have your vignette looking just the way you want it. I used to freeze if I didn't get it just right the first time, but you'll find that it gets easier the more times that you give it a try.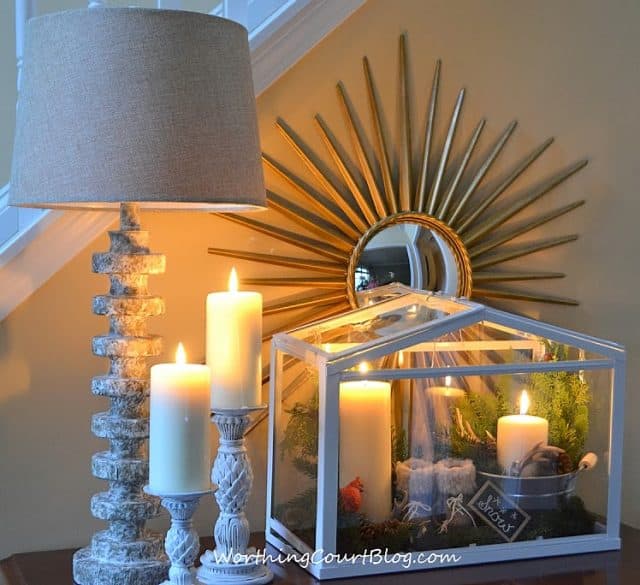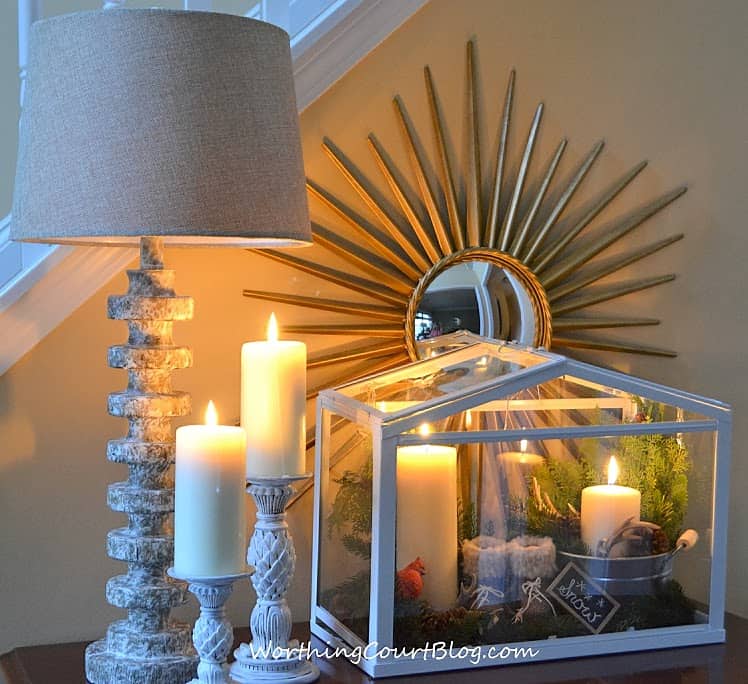 Pin
Oh – one last thing. If you decide to light candles in your terrarium, make sure that the clear sides are not made of plastic. 😕
And of course, never leave lit candles unattended.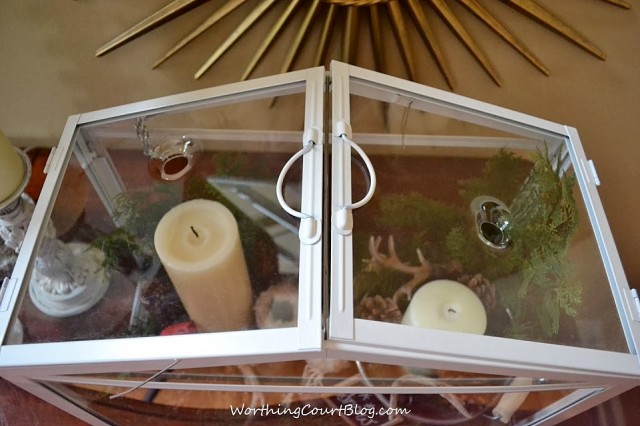 Pin
Here are a few more tutorials that you might enjoy.
How To: Make Chalkboard Art The Easy Way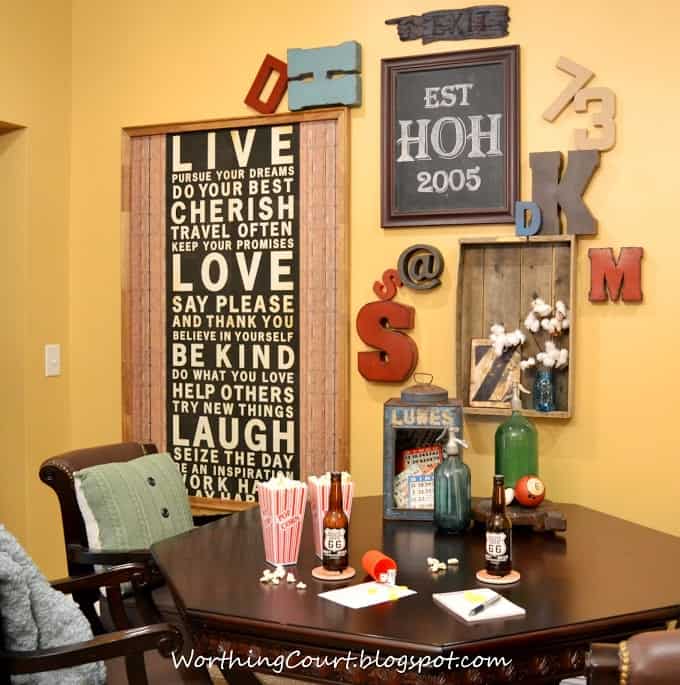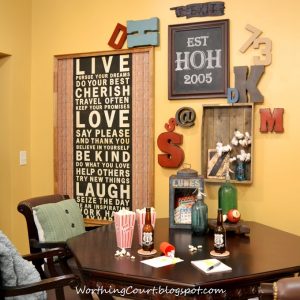 Pin
How To: Make New Wood Look Like Old Barn Wood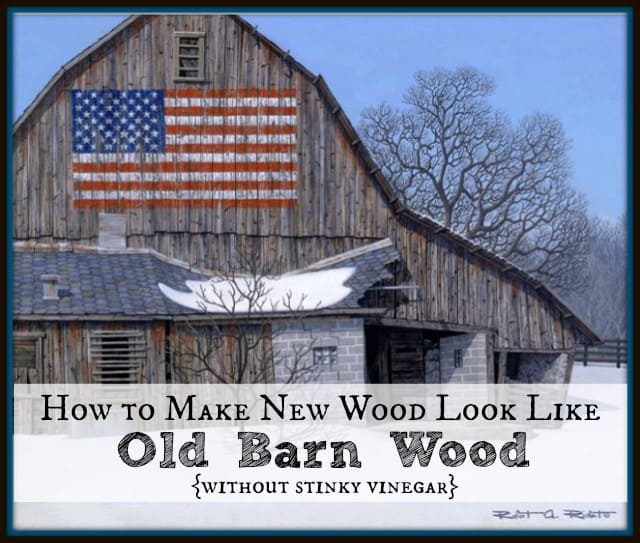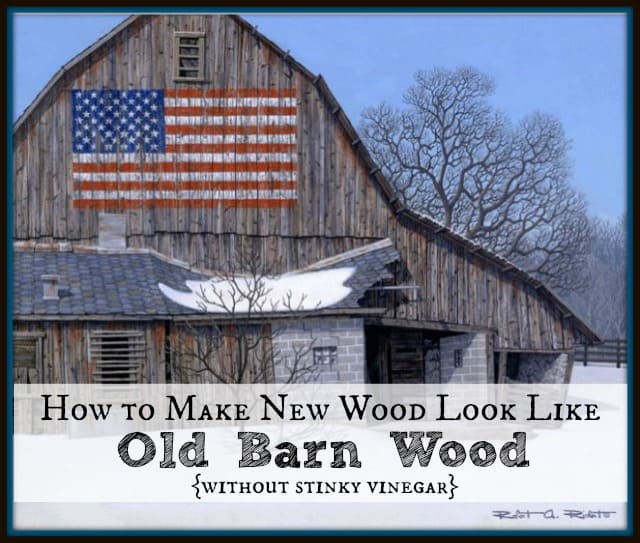 Pin
Thinking Outside The Box When It Comes To A Nightstand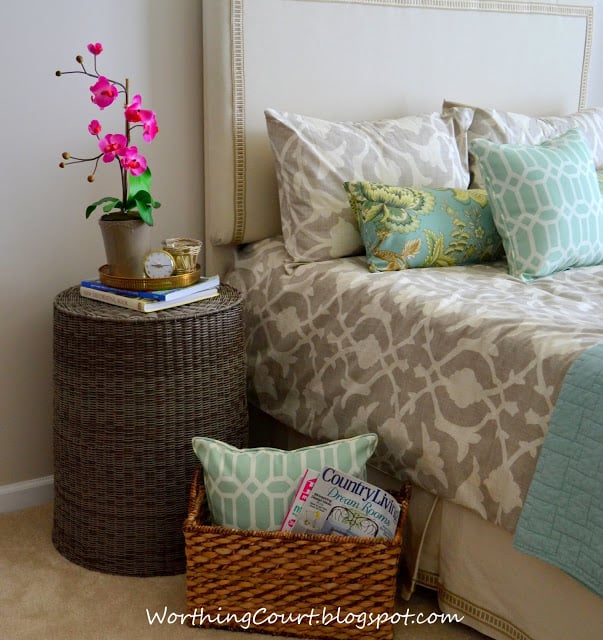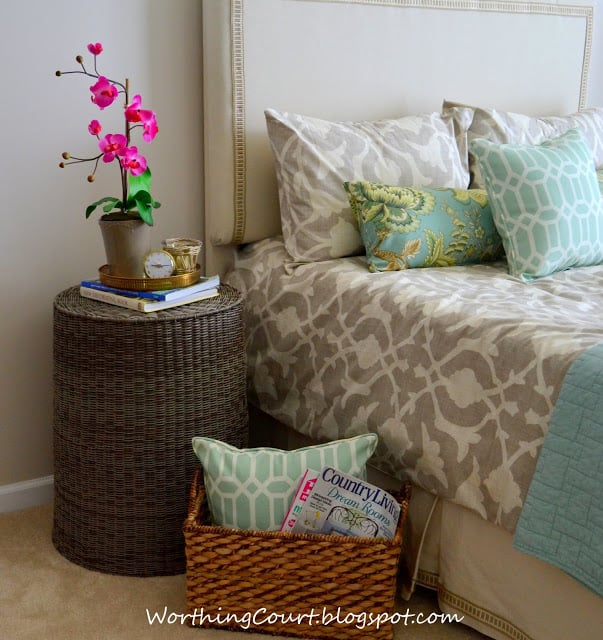 Pin