How to Easily Update Coasters
This is such an easy peasy project that I can't believe I haven't tackled it before now.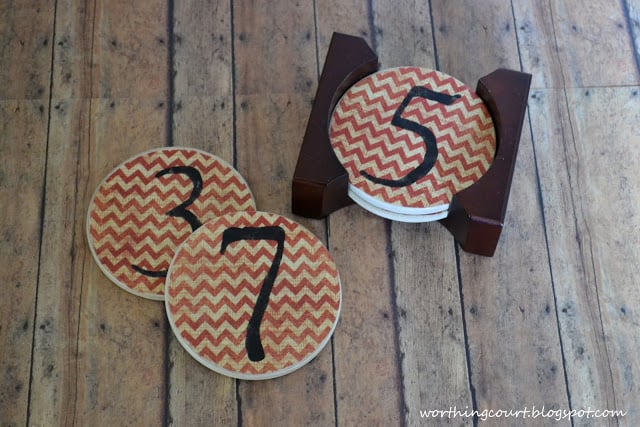 I've had a set of absorbent coasters with a design that wasn't my taste for years.
When inspiration struck, I gathered my supplies and went to work.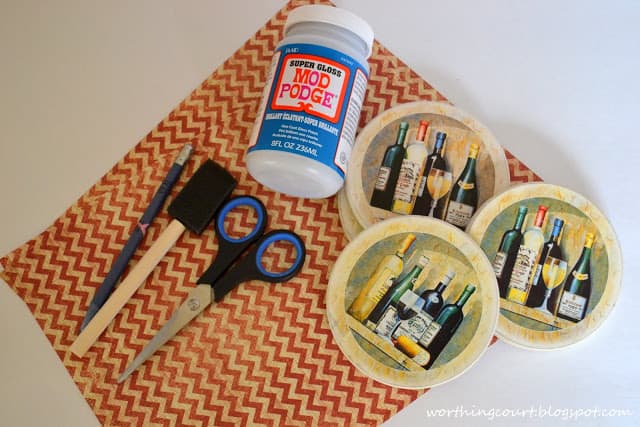 The only item that I purchased for this project are two sheets of chevron scrapbook paper.  I purchased them at Hobby Lobby when their scrapbook paper was on sale for 40% off.
First step – trace the shape of the coasters on the scrapbook paper and cut them out.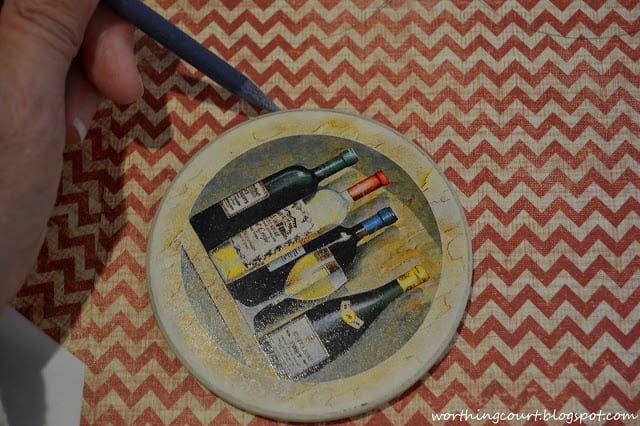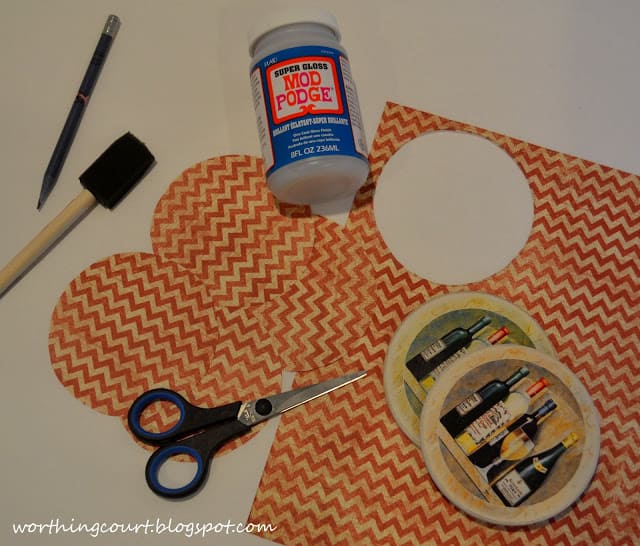 Apply a smooth coat of ModPodge to the surface of a coaster.  Only work on one coaster at a time to keep the ModPodge from drying out.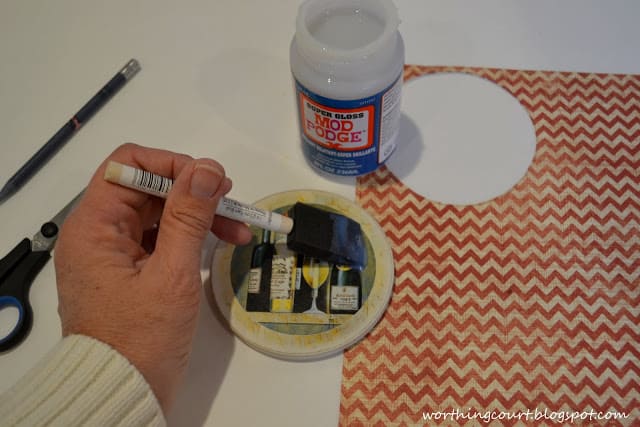 Center a cutout on top of the coaster and lay it on the coaster while the ModPodge is wet.  Make sure to gently smooth out any bubbles.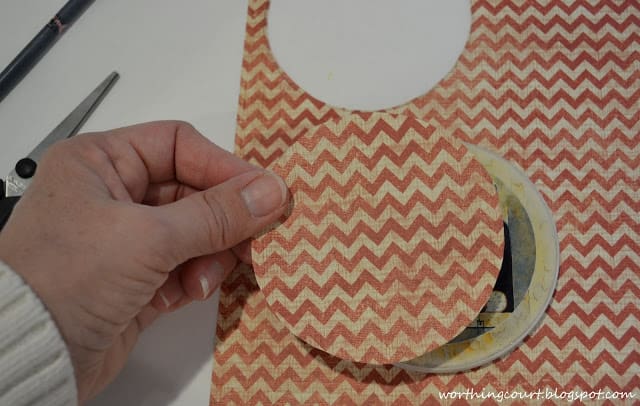 Allow to dry thoroughly.
When completely dry, stencil your desired design onto the scrapbook paper using acrylic paint.  Make sure to wipe/blot excess paint off off your paint applicator before stenciling or the paint will seep up under the edges.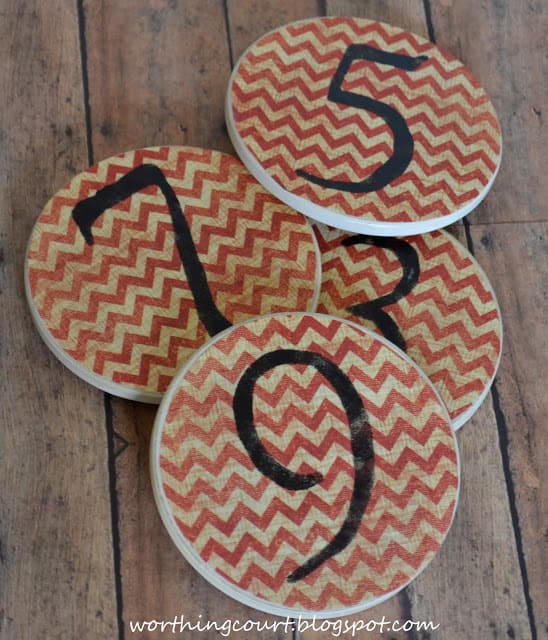 Allow the paint to completely dry and apply several protective coats of clear sealer.  Dry thoroughly between each coat of sealer.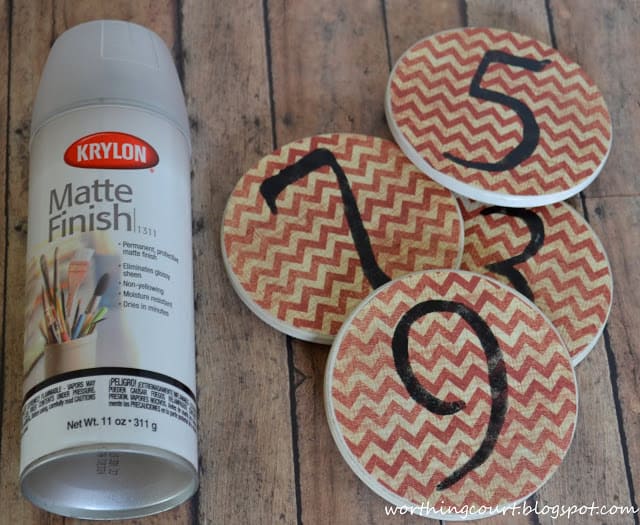 These are going to look great in my basement!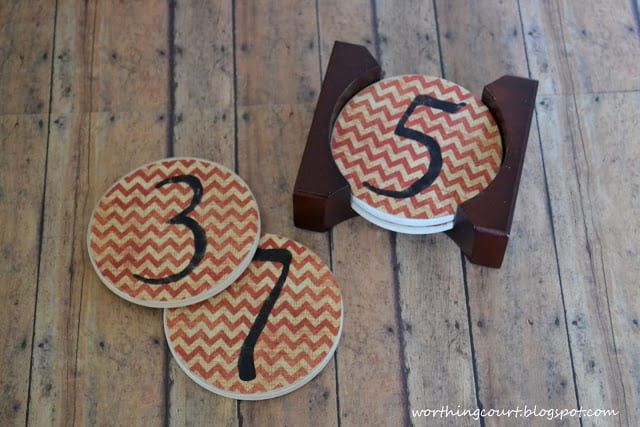 Click here to see other projects that have been completed for my basement re-do.
I'm so glad you stopped by!