How to: Make the Most Out of Your Small Closet
Let's talk small closets – specifically small ones that you need to hold all those clothes that you've managed to accumulate.
Anyone who has ever lived in a home with small closets can testify to the challenges that they present! Every closet and it's storage needs are different, but there are basic steps that can be taken to make the most of your small space.
1. First things first – clean out your closet.
If you are serious about maximizing your closet space, you must be ruthless! The general rule of thumb is to get rid of anything that you haven't worn for a year, or more.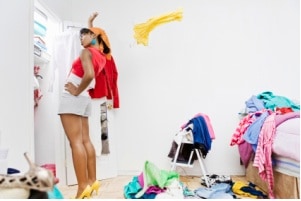 2. Now that you've cleaned out the unwanted items, remove everything that is left.
This is a great time to spiff up the interior of your closet! A fresh coat of paint in white or another fun color? Wallpaper or stencil the back wall or even the back of the closet door(s)?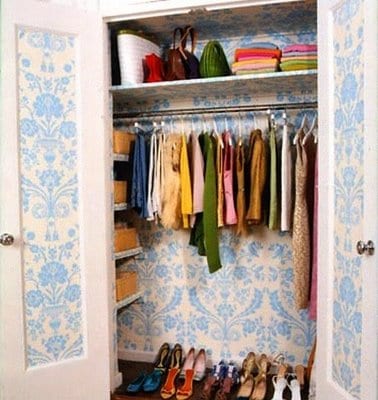 3. Determine what must go back in and identify what can be stored elsewhere.
For example – can your off season clothing and shoes be stored in containers under the bed, in the attic or even in a storage building/space? Depending upon where you store your clothing, you may need to make sure that whatever container you use will keep out moisture, bugs and dirt.
4. Research, plan, measure and draw a diagram of what you want your finished space to be like.
There are a bazillion closet organizing systems out there. An option to a pricey organizing system is to create your own shelving and hanging space, using wire or wood shelves. You can even add drawers to your closet. This is your space to make as elaborate or as simple as you like!
Some things to think about: Can I minimize the amount of space I allow to hang long items like dresses? Can I add a higher shelf to store items that I don't necessarily need to get to everyday? Should I double up hanging bars to give me more hanging space? Would I benefit from shelves or drawers going down one side or in the middle?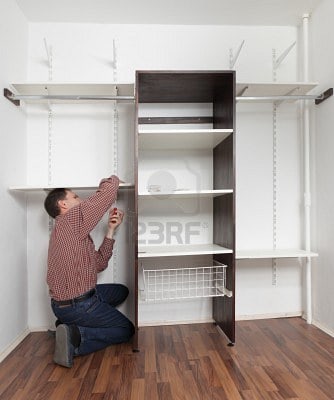 5. Go vertical!
Think of your walls and the back of your door(s) as floor space. Don't waste it! Organizing tools have come a long way baby and there are many wonderful choices available to help you organize smaller items. I think that one of the most versatile items is a shoe organizer. They aren't made just for shoes – think belts, scarves, socks, under clothing, jewelry, gloves – you name it.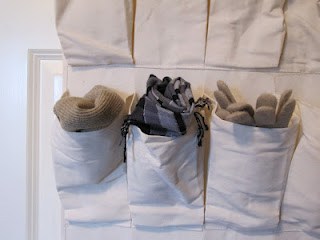 How about an over-the-door pocketbook organizer?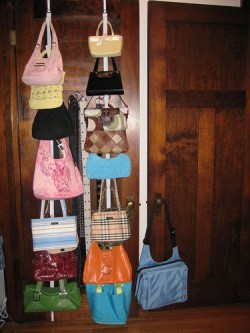 6. If you have folding or sliding doors consider replacing them with hinged doors.
Think of all that vertical storage space you'll gain if you change your folding or sliding doors to regular hinged ones.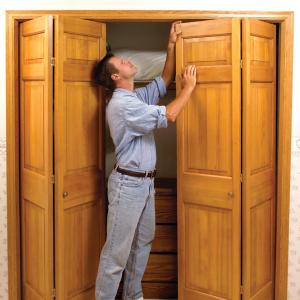 7. Look for closet accessories that allow you to hang multiple items in a small amount of space.
Here are just a few.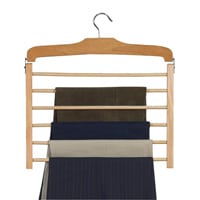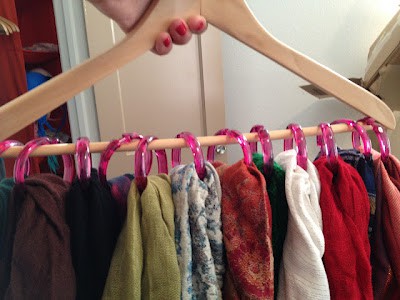 8. Organize your clothing by color.
It won't physically give you more space, but it will give you the feeling of more space since your clothing will appear more streamlined.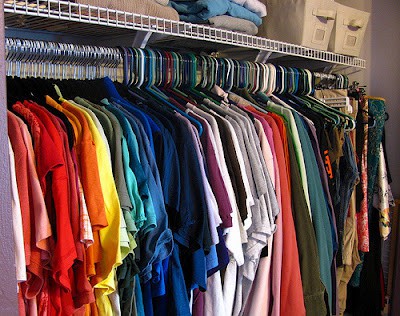 9. My final suggestion to you is this – now that you have organized and maximized your closet space, make a pact with yourself to keep it that way.
I know first hand the temptation of not taking the few extra seconds to put something where it belongs, but even the most fantastically organized closet can quickly become a disorganized mess again. The few extra seconds you take now can save you minutes (or more) of searching for something later, not to mention the time it will take for you to reorganize the closet when you've simply had enough of the mess!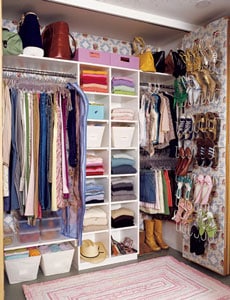 How about you? Do you have any tips for maximizing your closet space? Do share – we'd all love to hear!