How To Make One Small Change To Get A Fresh Look In May
Do you have a room that's looking tired? There's no need to go to a lot of trouble to freshen it up. Making this one small change to a spot in a room is easy to do and will brighten the room right up!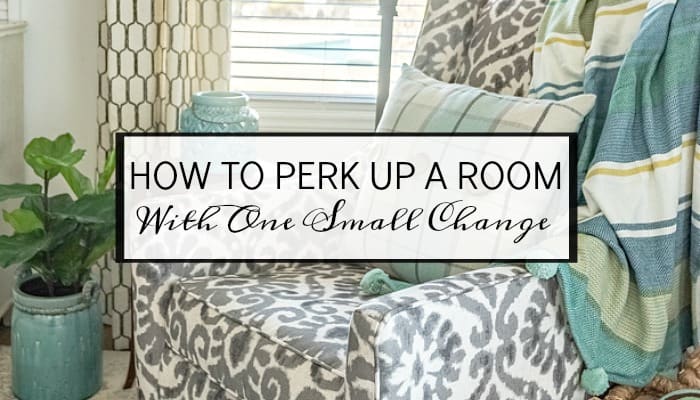 Pin
We're all bound to have times when we feel like our rooms are a little tired and boring – right? Or, sometimes it's just that we're tired of staring at the same ole thing. There's this one corner in the living room at our beach condo that was more than a little tired – it was downright bleh! That little pop of blue of the ceramic lantern was about the only thing that added much interest to the space.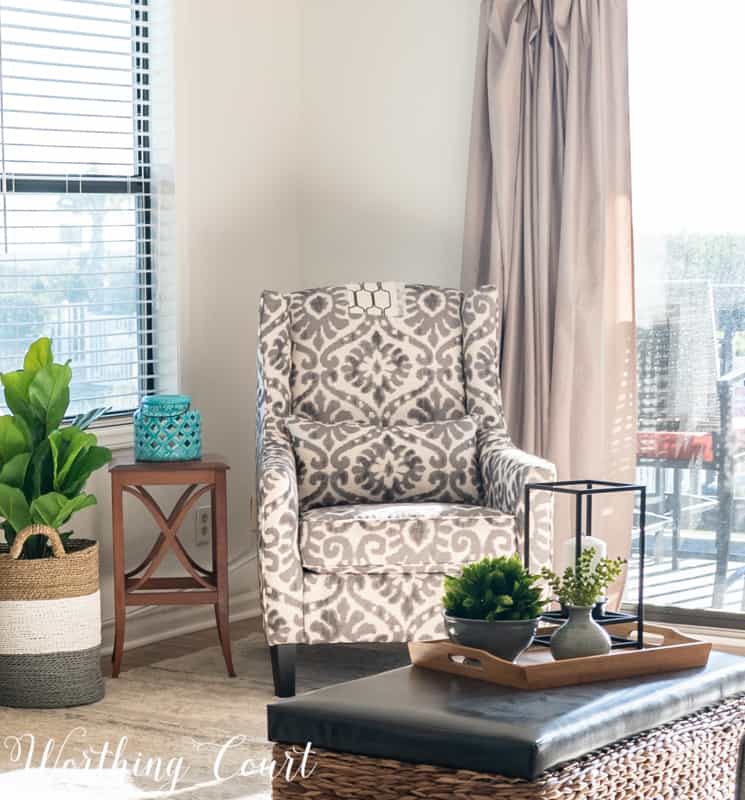 Pin
I'm certainly not trying to reinvent the wheel and want to keep decorating as easy and as affordable as possible, so what to do to perk this little corner of my room up? I decided that all I needed to do was to add a bit of color in the form of wall art, a pretty throw and pillow.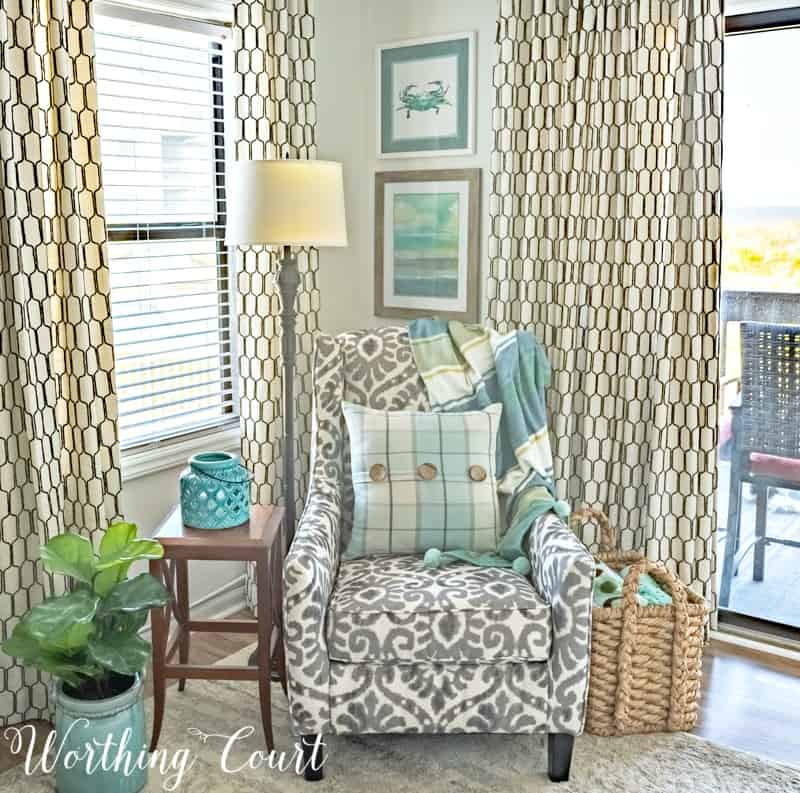 Pin
Affiliate links have been used, which means that I make a small commission from your purchase, but at no additional cost to you. See my disclosure HERE.


How much more fresh does this little corner look now?!? Obviously, the draperies have been changed (come back tomorrow to see more of those), but that isn't what really makes this little corner sparkle – it's the color! This entire area has been filled with multiple shades of blue and aqua and it was super fast to do.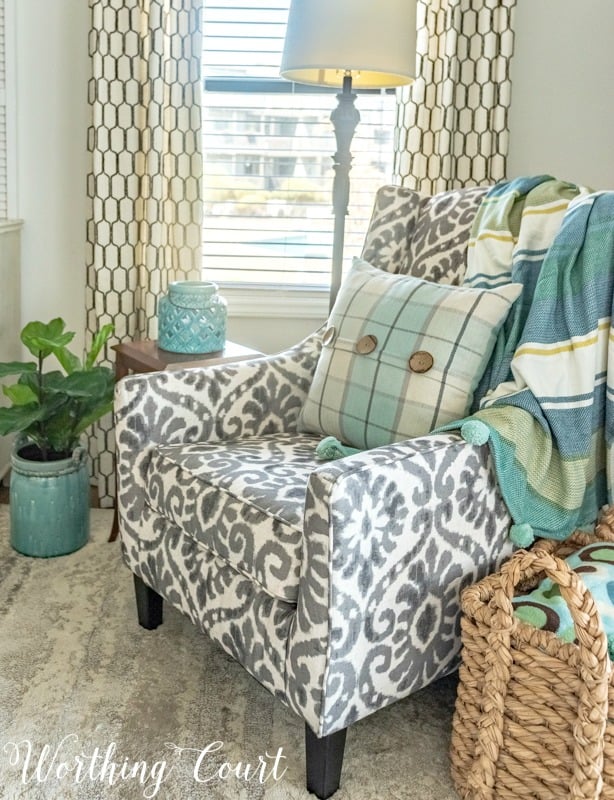 Pin
The little ceramic lantern on the side table was my color inspiration. I started by hanging some complimentary pieces of art that I already owned on the wall behind the chair.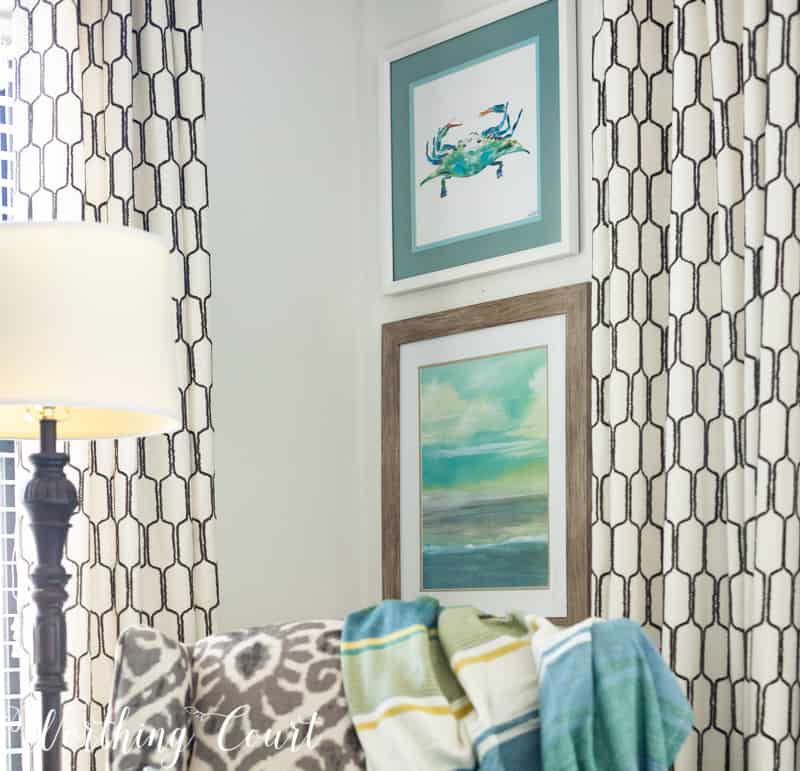 Pin
Next, I artfully arranged a pretty throw over one corner of the back of the chair, making sure that some of those cute pompoms showed. Lastly, I added a pillow using some of the same colors, but in a different pattern that doesn't fight with the other patterns in the space.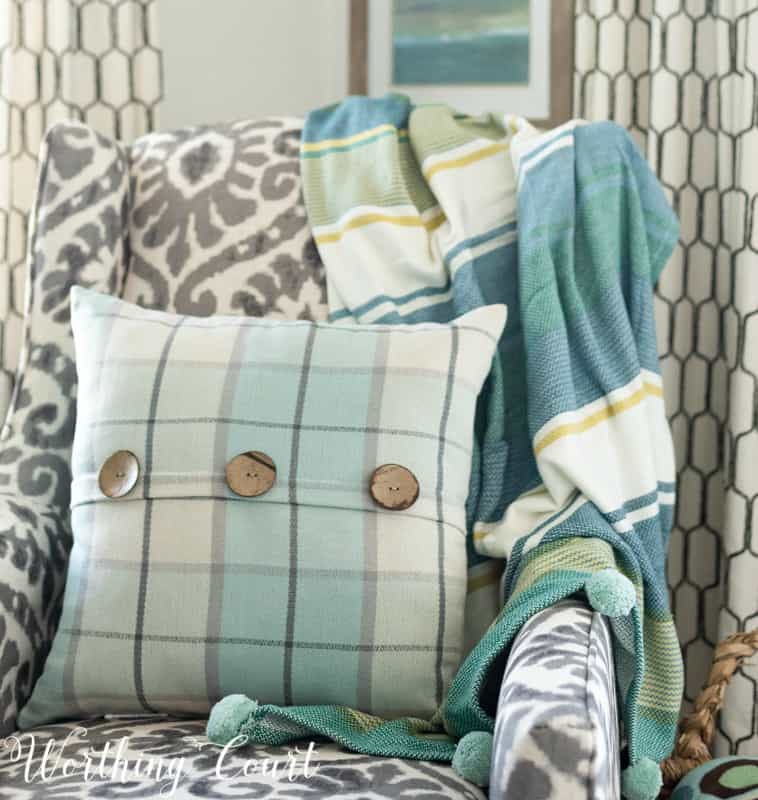 Pin
The addition of a floor lamp automatically makes the corner say "cozy" and a blue ceramic urn filled with a faux fiddle leaf fig tree and a basket filled with more colorful throws placed beside the chair complete the look.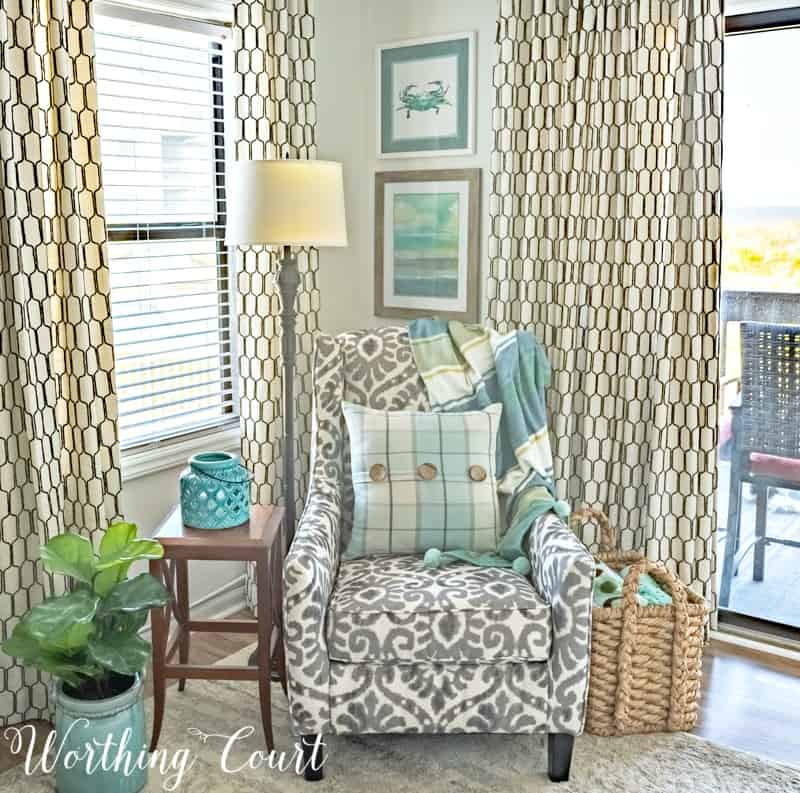 Pin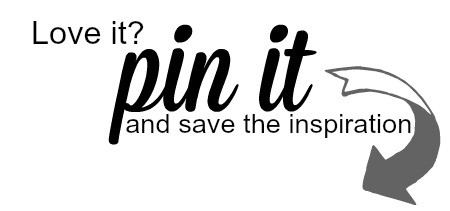 Pin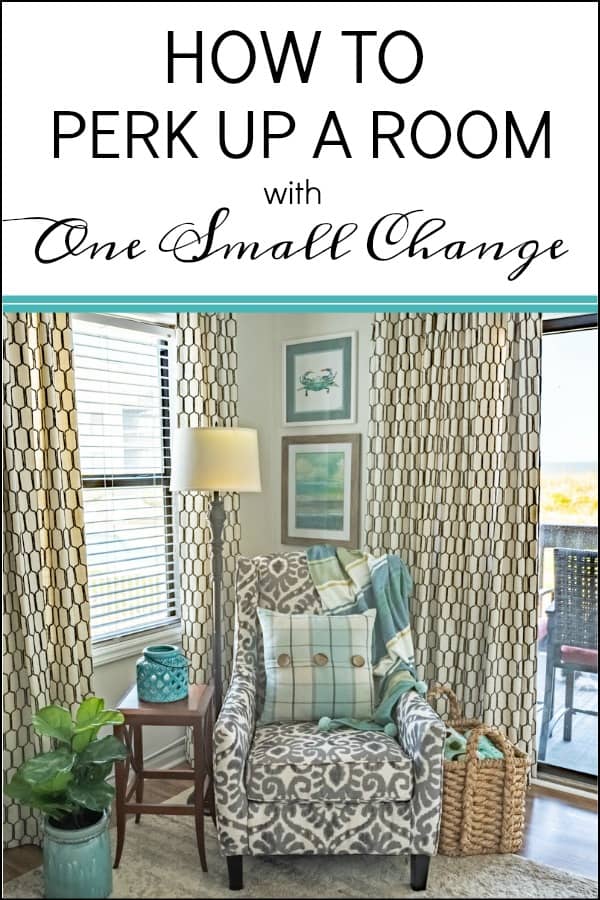 Pin