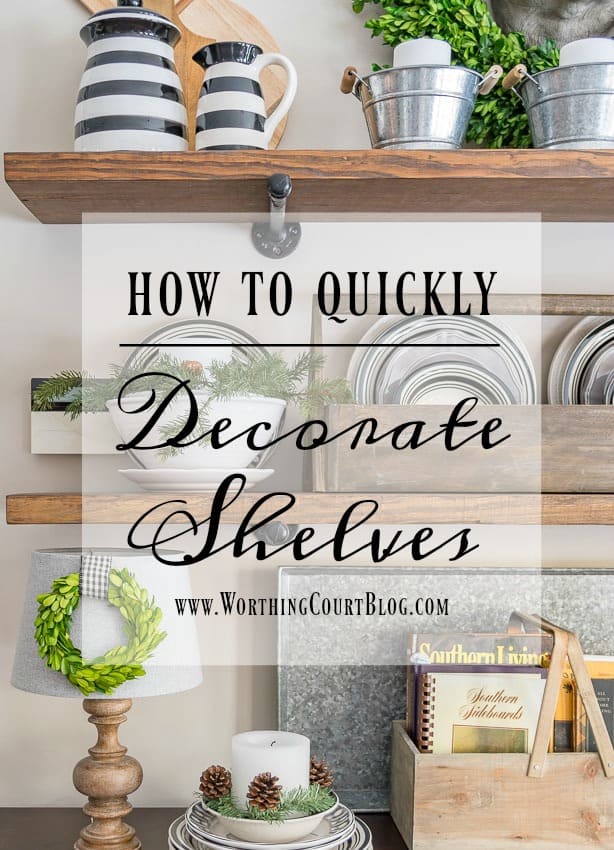 The open shelves in my kitchen breakfast area are one of the main areas in my home that get changed on a regular basis.  The only other place in my home that sees the same amount of action is my fireplace mantel.
If you count all of the different seasons and then add all the different holidays throughout the year, that adds up to quite a bit of effort!  Even though I do my best to keep things simple, it still takes time to drag things out of my stash, play around and arrange everything and then put away what I don't use.  And just so you know, my shelves are downstairs, but all of my stash is upstairs.  ugh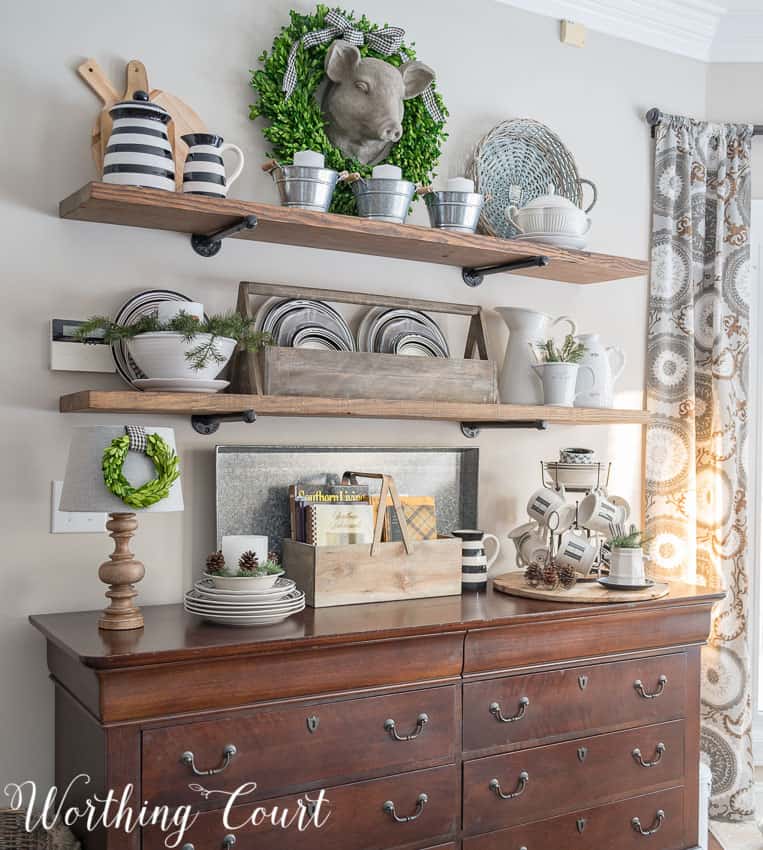 In spite of all the stair climbing, I don't want to leave things looking the exact same year round, so I've come up with a way to easily and quickly keep my shelves "current".  My trick was to create a base of neutral colored items that I could add to or slightly edit as needed.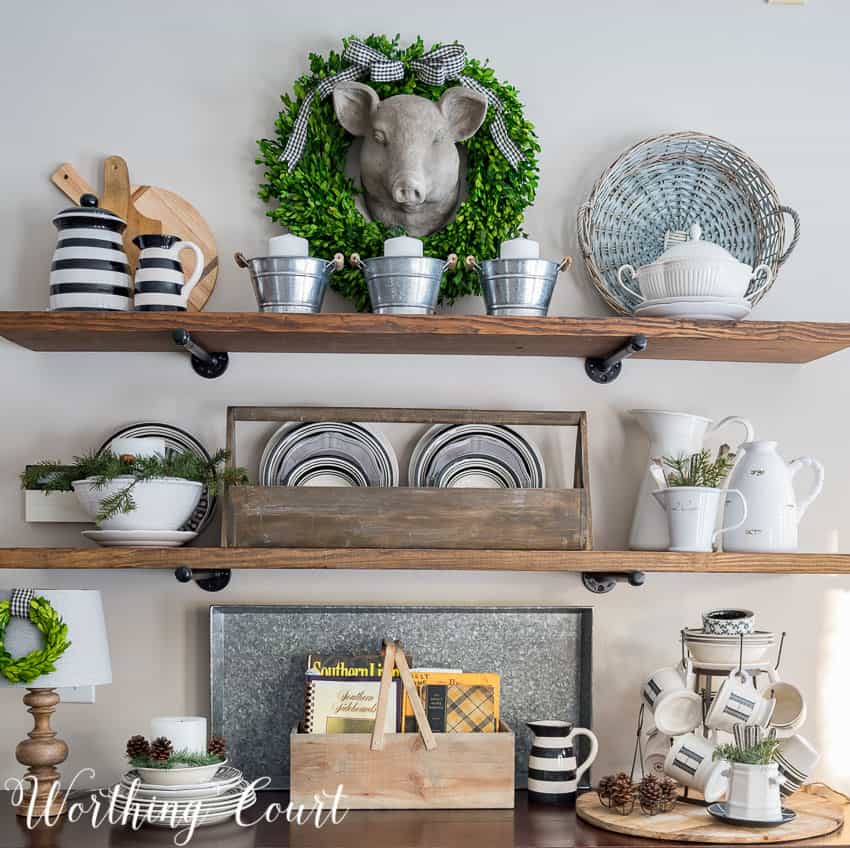 First up are my shelves decorated for winter.  I was more than ready for some simplicity after their Christmas decor, so I created a "base" of black and white with a little gray and artificial greenery thrown in.
I started with a base of my black and white striped dishes and stacks of my solid white everyday dinnerware.  I added two tool boxes that can easily have the contents changed out as the seasons go by.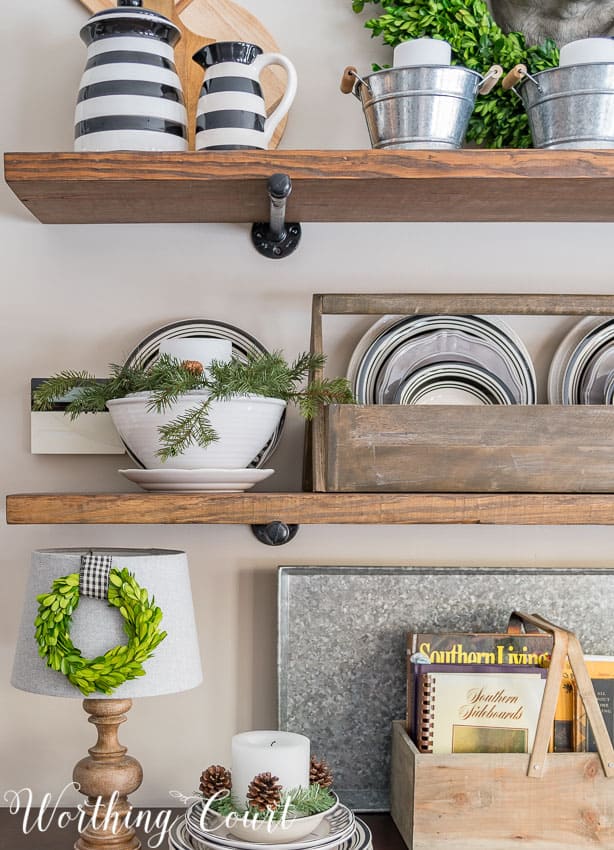 White pitchers fill the end of one shelf on the other side and down below, my mug tree is filled with monogram mugs and is sitting on a cutting board.  I added an egg holder filled with pinecones and a stoneware container with snips of evergreens tucked into it.
Bowls act as holders for chunky white candles surrounded with artificial evergreens and pinecones.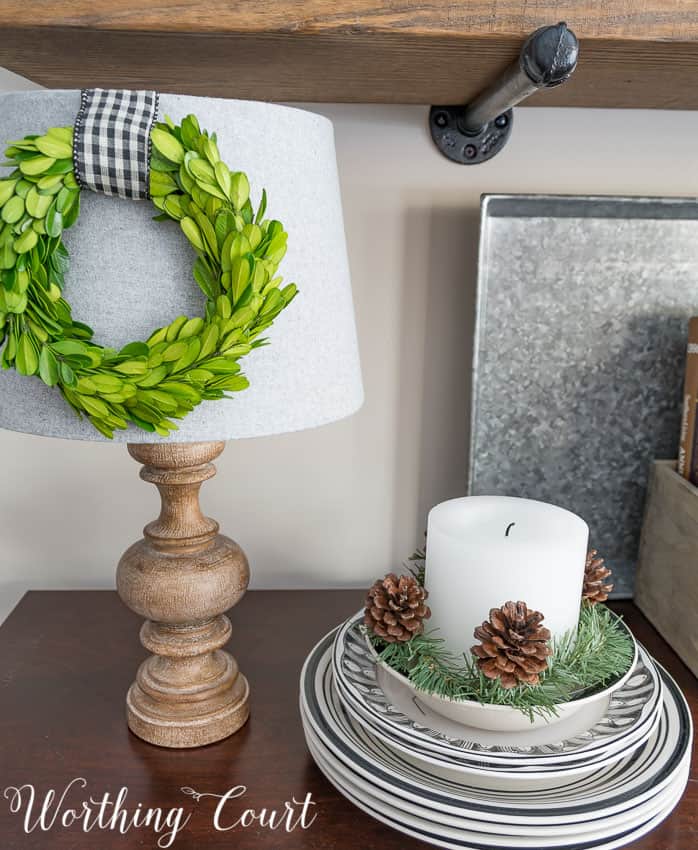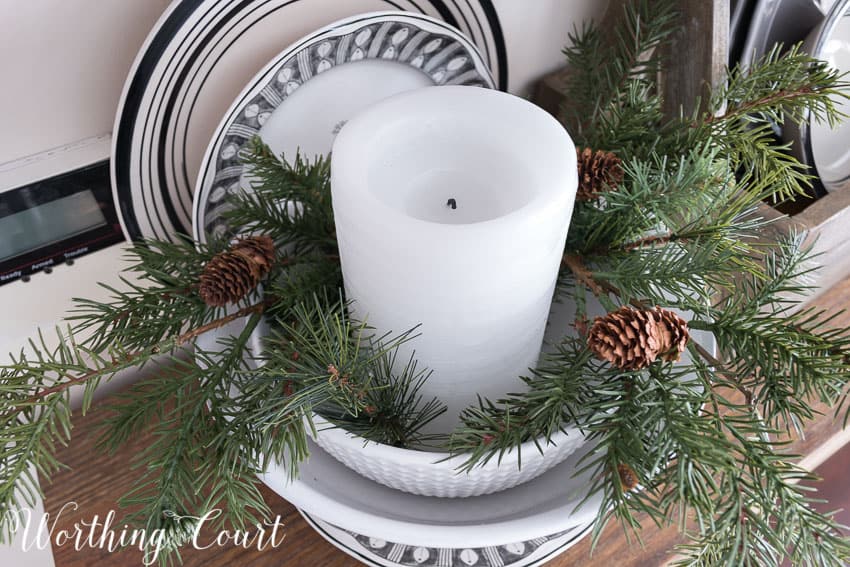 Come back next Monday to see how I decorated these same shelves for Valentine's Day by making just a few simple changes.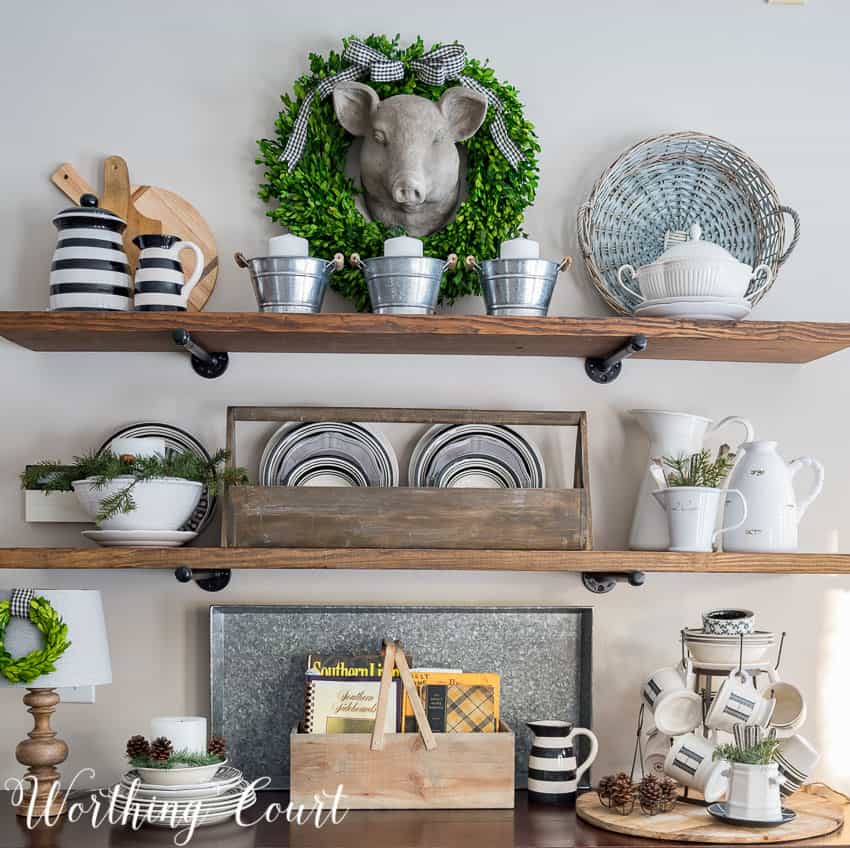 I'm not sure, but I honestly think I can keep this up until it's time to start decorating for fall again.  I'll keep you posted!