To Do: Your July Home Decor Checklist
Well, here we are – we've arrived right smack in the middle of summer! Has your summer been filled with laid back lazy days doing whatever your heart desires? Or has it been filled with one activity after another and another and another? I can tell you right now, that this is turning out to be one of the busiest summers on record for me! Most of my days in July are packed with one thing or another. In spite of all that busy-ness, I want to make sure that I take care of a few things that will help me enjoy the rest of the season!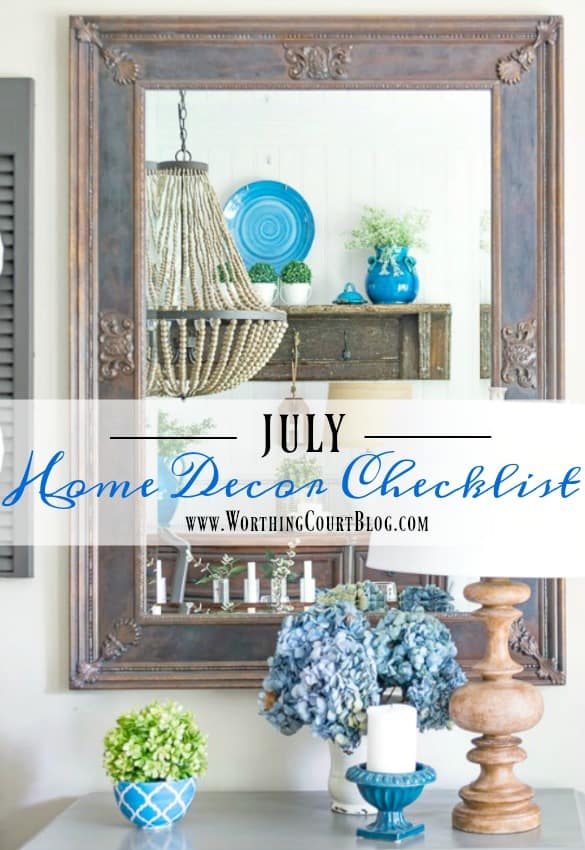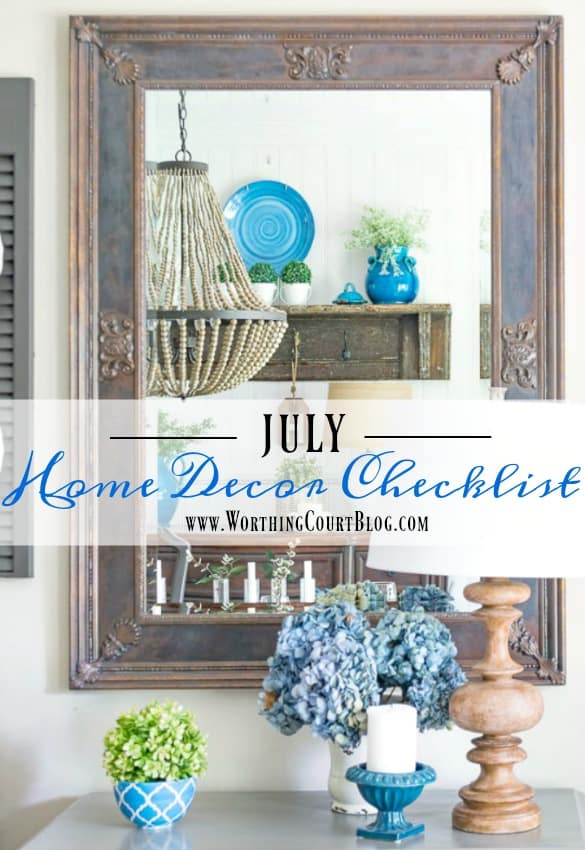 CLEAN AND REFRESH OUTDOOR SPACES
It's been several weeks since I did the big post-winter and post-pollen outdoor space cleanup and things are starting to get a little dusty and grungy again. Now is a good time to give your porches, decks, patios and sidewalks a little cleaning and refreshing.
SCREENED-IN PORCH SUMMER REFRESH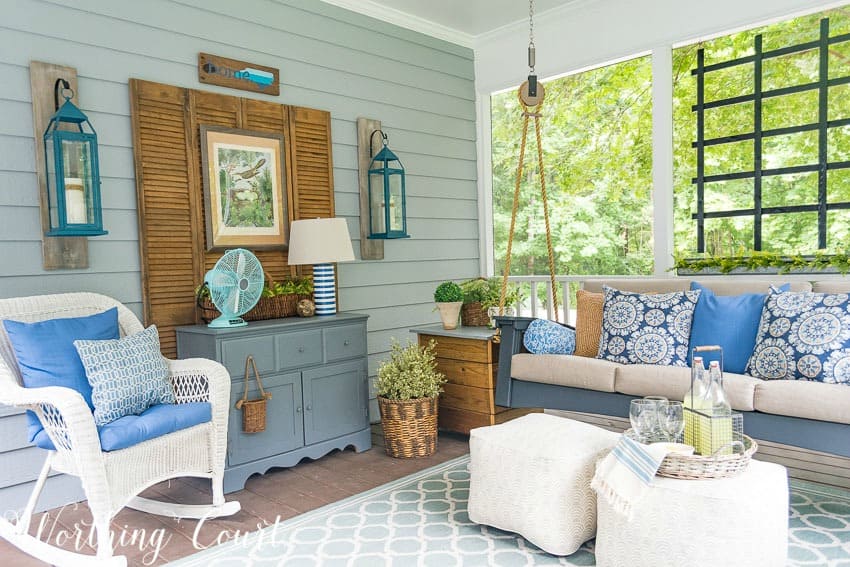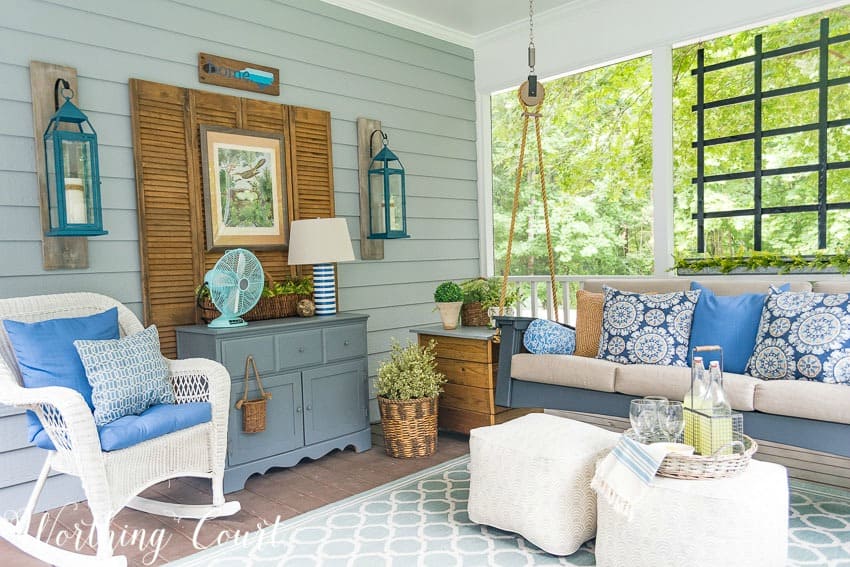 JULY IS A GREAT MONTH TO BUY FURNITURE
The fourth quarter of the year is a very popular time for new furniture purchases. Many people want to get their homes looking their best before the Thanksgiving and Christmas holidays and the retailers are well aware of this. They'll start clearing their floors now to make way for new inventory to fill the stores in August. Research shows that you can expect to spend 10% – 50% less for furniture this month! Outdoor furniture is usually the most heavily discounted since the demand drops sharply once fall arrives.
SUMMER FARMHOUSE STYLE DINING ROOM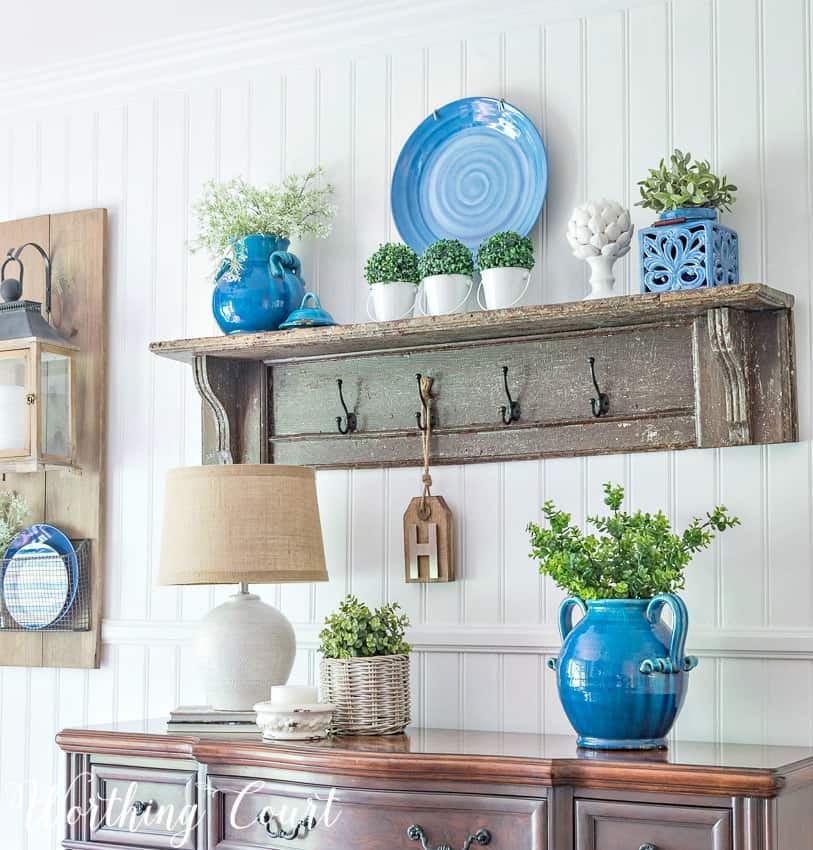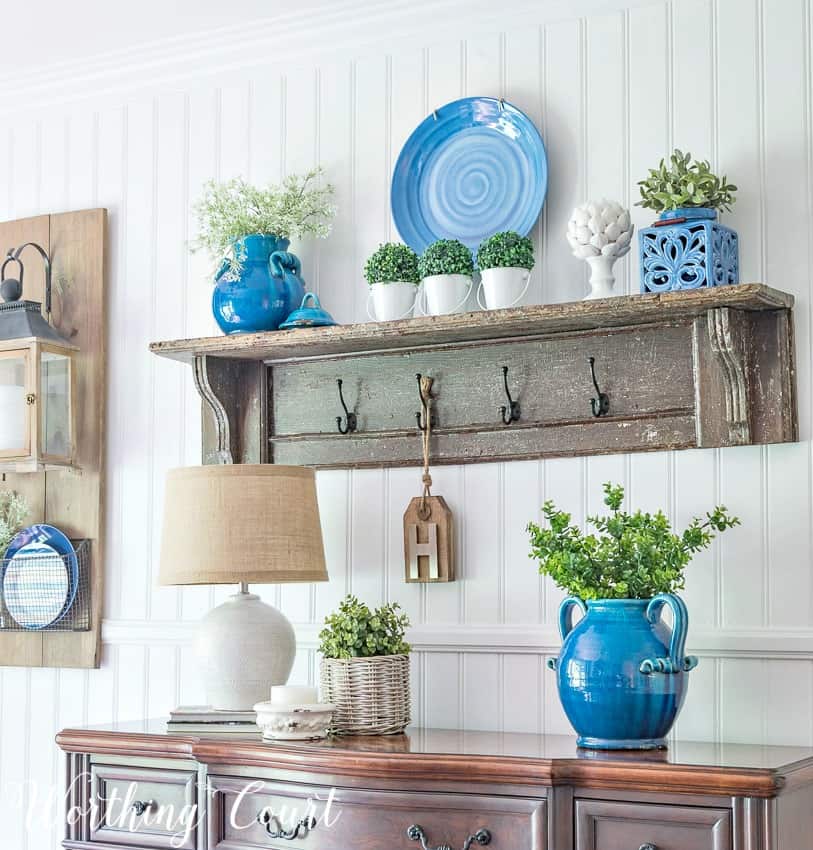 MAKE A FUN SUMMER CRAFT
Are the summer doldrums getting to you? Too hot to be outside for long? Come on in out of the heat and spend some time making a fun craft or two. We won't make it anything too complicated though. Nobody needs complicated or fussy during the summer!
COPY CAT WHITE CLAY FLOWER POTS TUTORIAL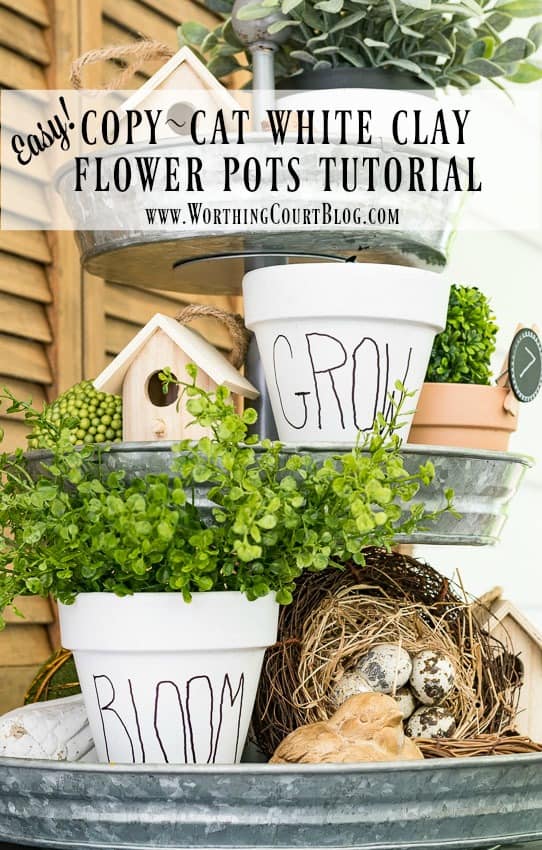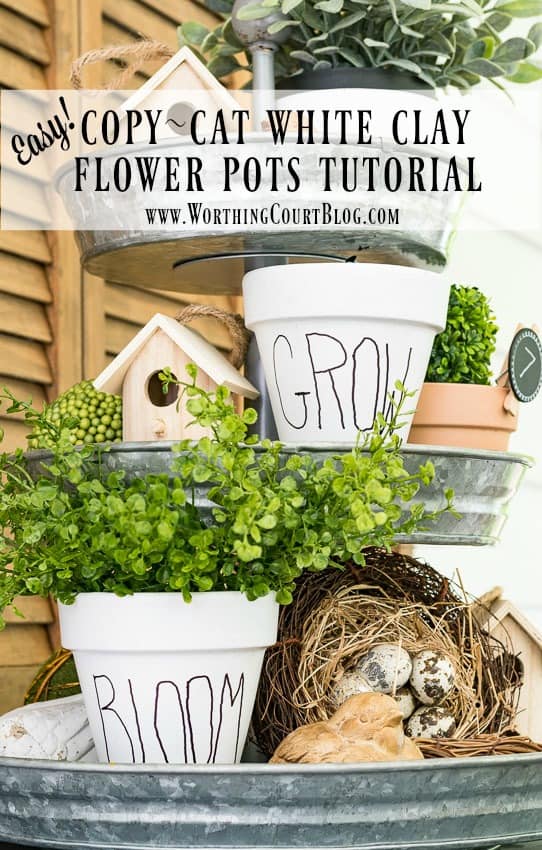 HOW TO MAKE A MOSS COVERED WREATH – SO EASY!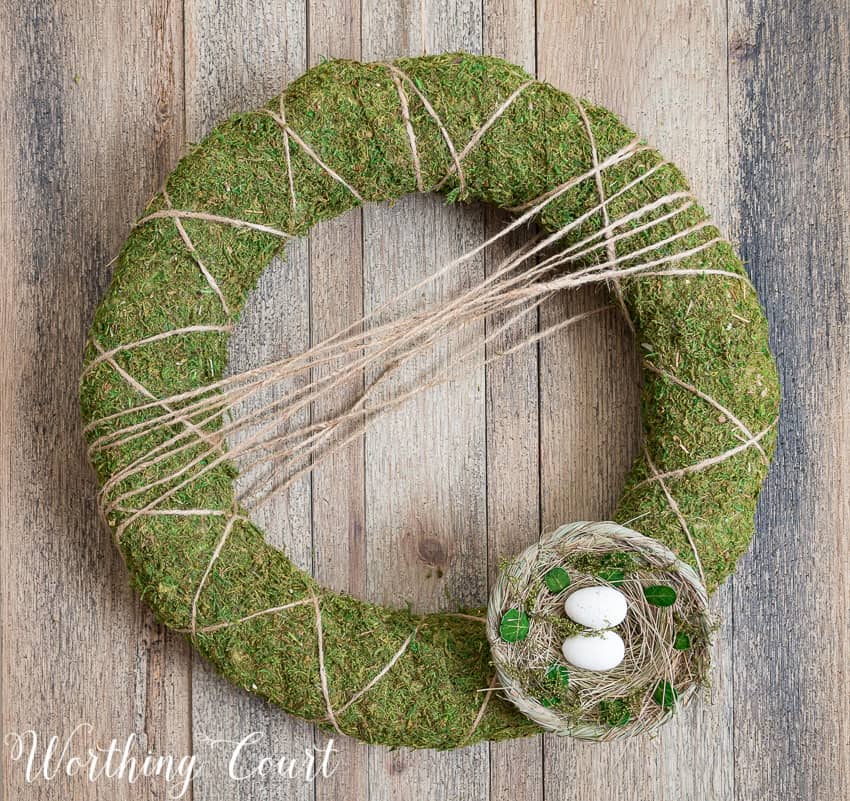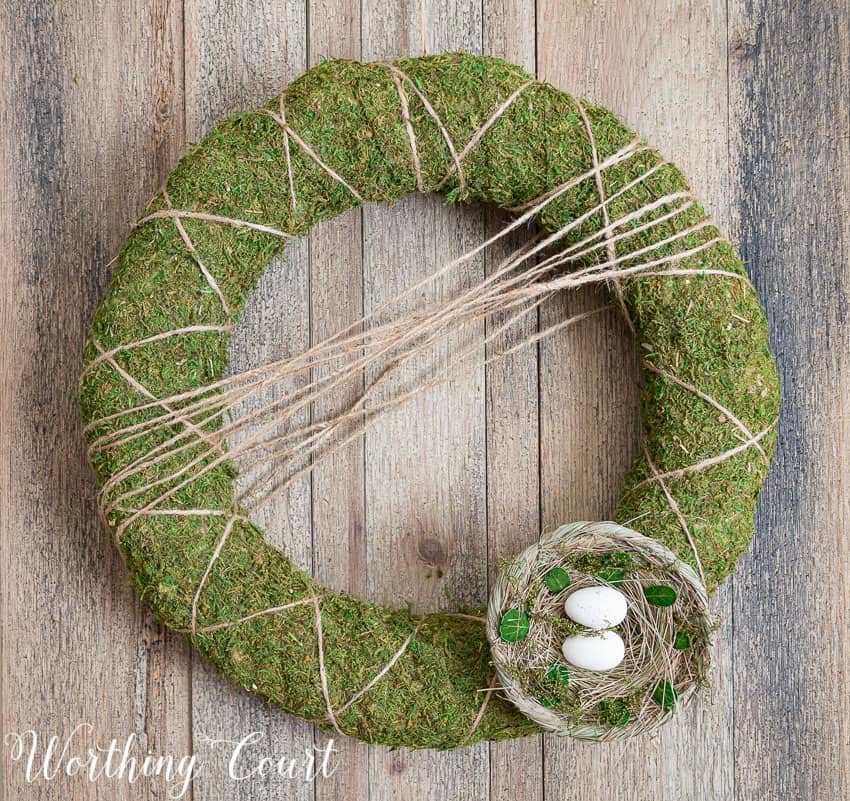 CLEAN THOSE PORCH LIGHTS
I know this isn't considered decorating, but please clean those glass porch lights! If possible, remove the cover to get rid all the dead critters. While you're at it, give the cover a good washing with soap and water. If it isn't possible to remove the cover for washing, wipe it down with a damp cloth – be sure to turn the switch off first though. It'll make your entry so much more welcoming.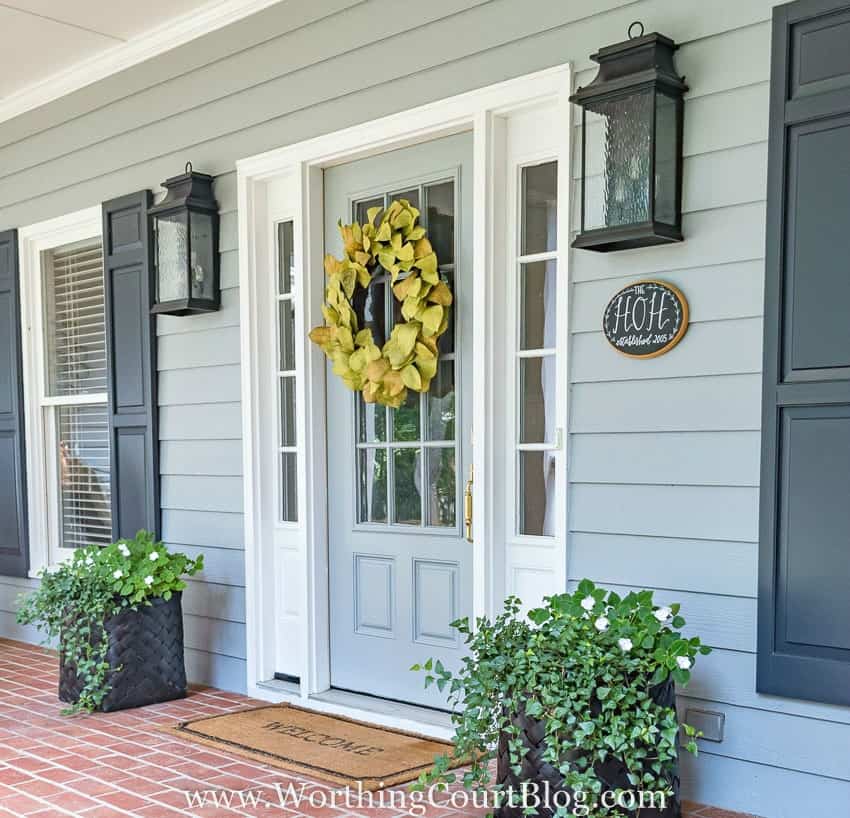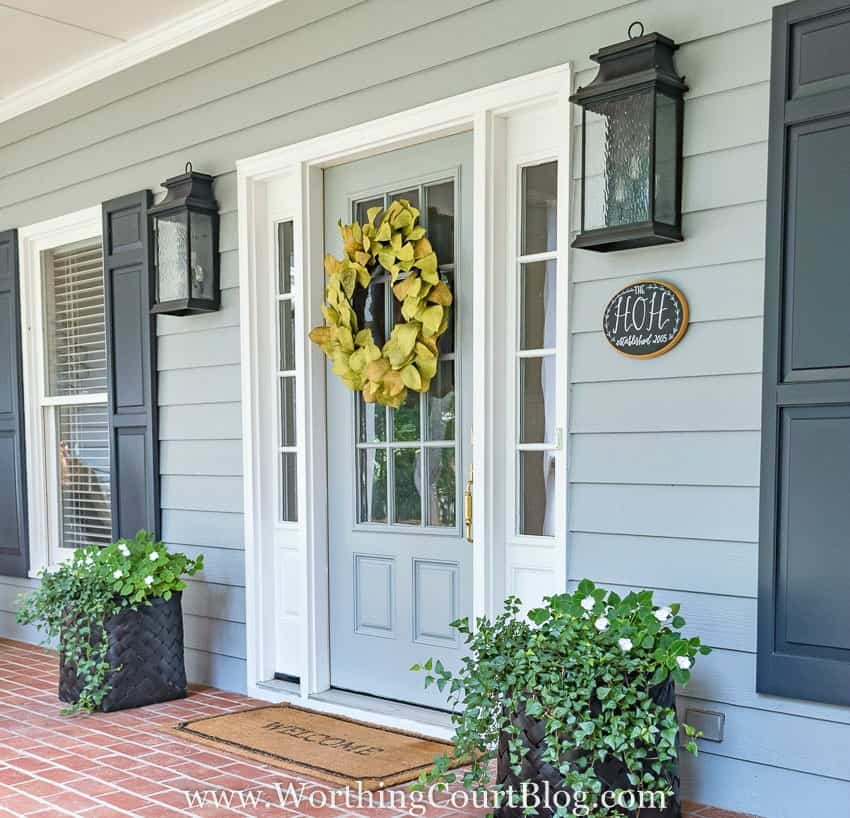 THE "C" WORD
I cringe as I mention this, but now is a really good time to start thinking ahead to Christmas. If you've been out and about, you've probably noticed that many retailers started putting their Christmas decor out several weeks ago. July is a great time to begin the process of taking stock of what you own – what you want to keep and what you need to purge.
CHRISTMAS IN MY FARMHOUSE BREAKFAST NOOK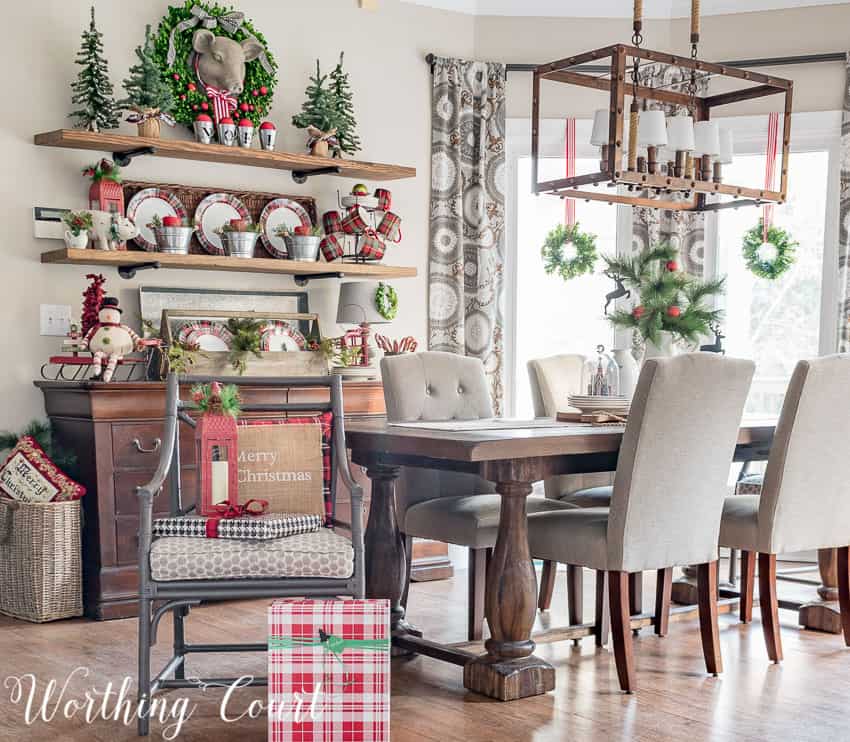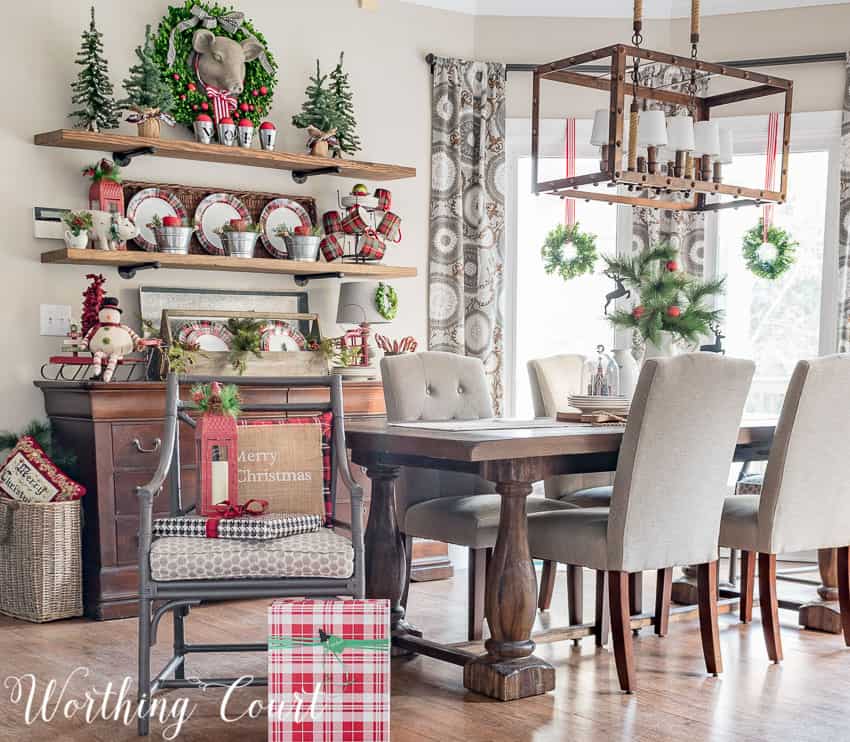 What's on your to-do this month?