OK – will someone please tell me where July went?!?!?!  It's time for another Reader Appreciation Giveaway!  I hope that in some small way, these monthly gifts from me, here at Worthing Court, help to show you just how much I appreciate you!
Let's do something a little different.  I've been giving away a Visa gift card each month, but let's mix it up a little.  How about a $100 gift card to Magnolia Market!  If you aren't familiar with Magnolia Market, it's the store owned by Chip and Joanna Gaines (of the HGTV show Fixer Upper) themselves.  Yep, their online store is filled to the brim with all things Fixer Upper.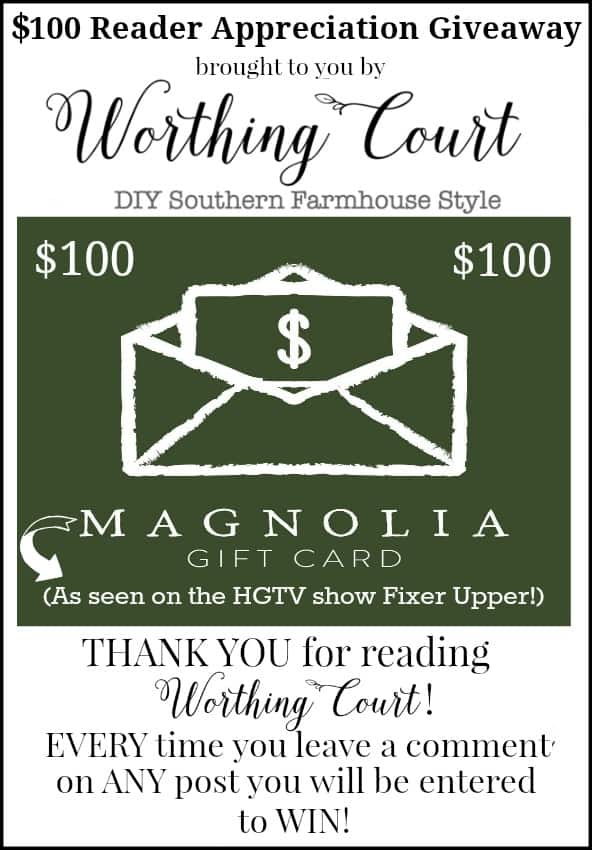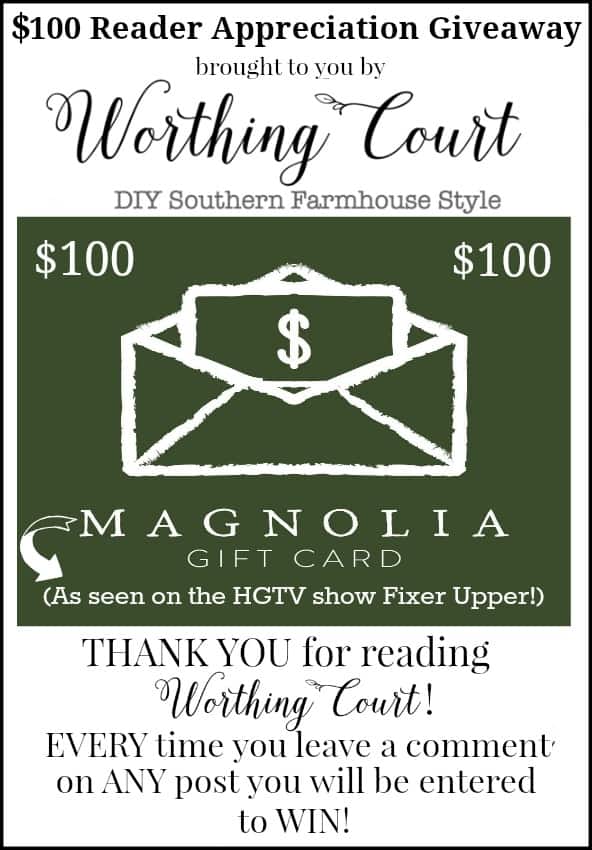 I've made it even easier for you to win!  Before, you were required to leave a comment on the monthly giveaway blog post to be entered and to make sure you clicked on the Rafflecopter widget so that your comment would be counted.  But now, EVERY time you leave a comment on ANY blog post during the month of August, you will automatically be entered to win.  Yep – you can have multiple entries by leaving a comment on multiple posts!  The August giveaway will end on August 31st at 11:59 pm EST. Make sure you scroll down to see the revised rules.
July was a busy month for me.  I thought summer was supposed to be relaxing!  LOL  Let me show you what I was up to.  Click on the link above each image to be taken directly to the blog post!
DIY FIXER UPPER STYLE FARMHOUSE HANGING LANTERN DISPLAY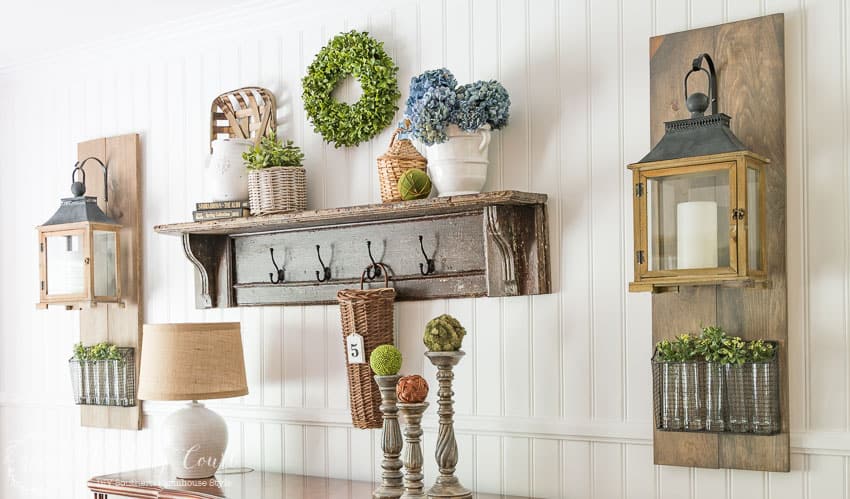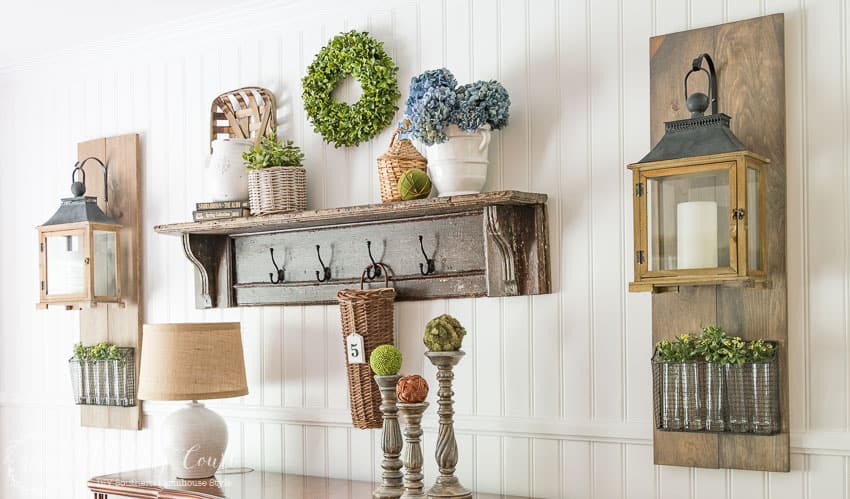 QUICK GRILLED PORK LOIN ASIAN SALAD WITH BBQ DRESSING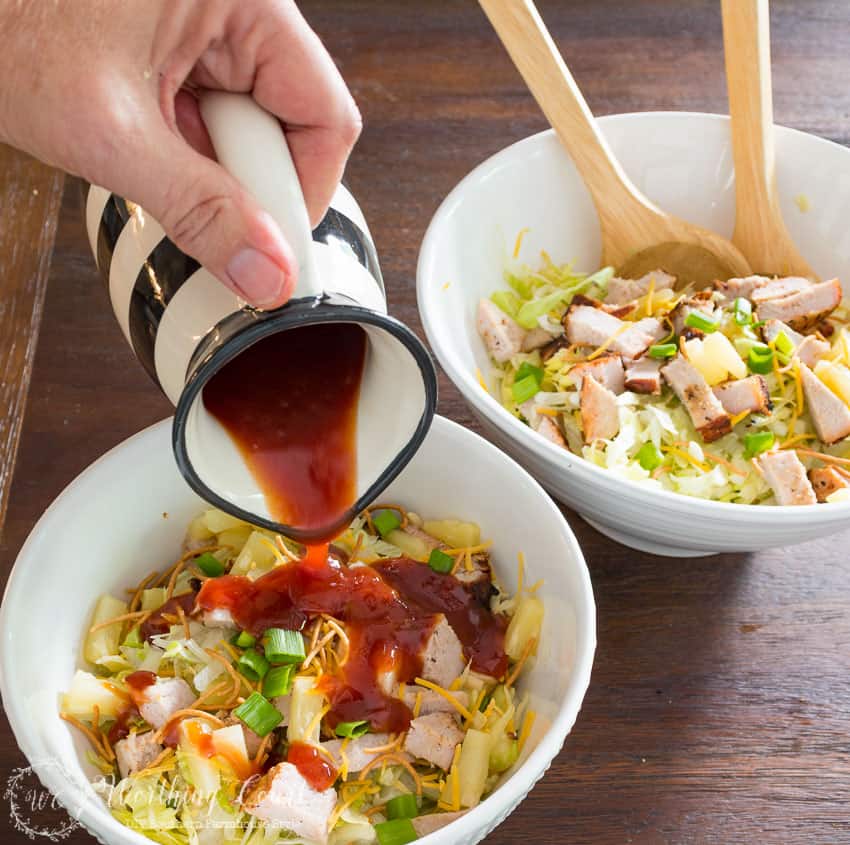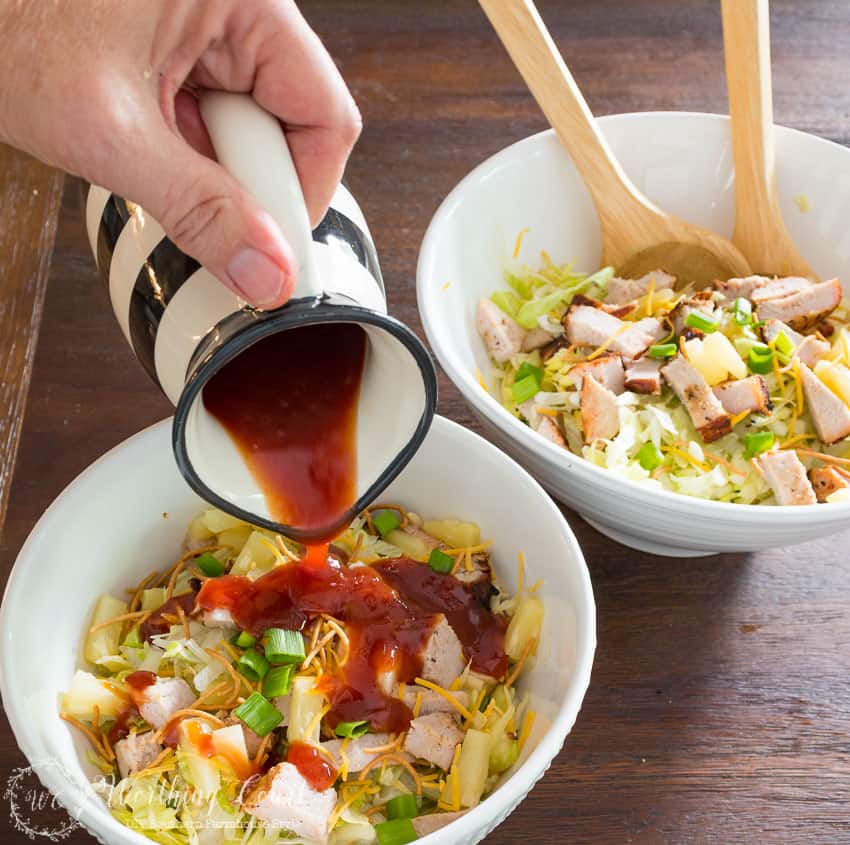 STEP BY STEP TUTORIAL FOR HOW TO BUILD THE FIXER UPPER STYLE HANGING LANTERN DISPLAY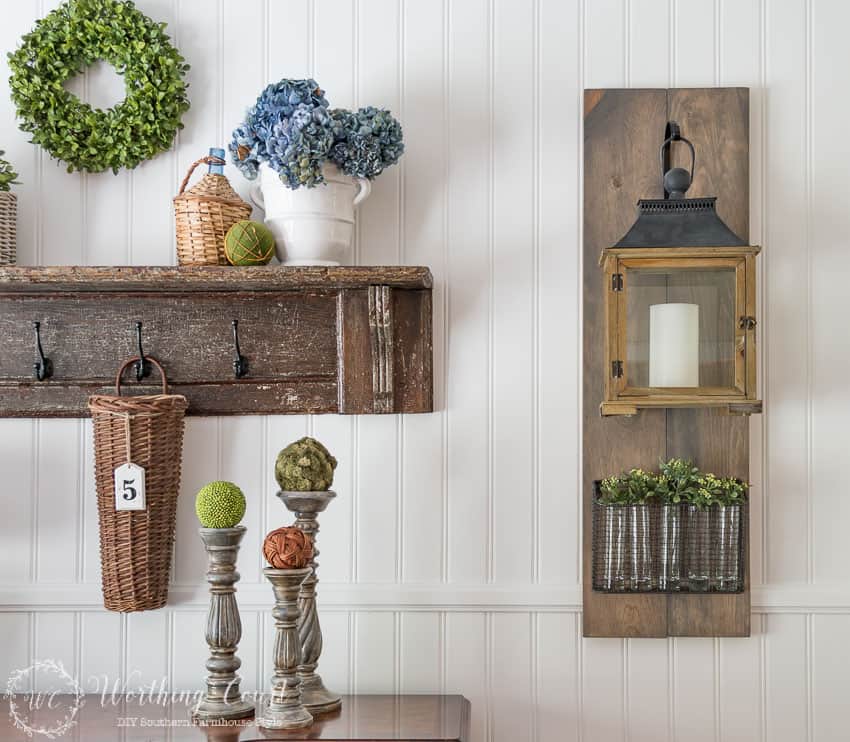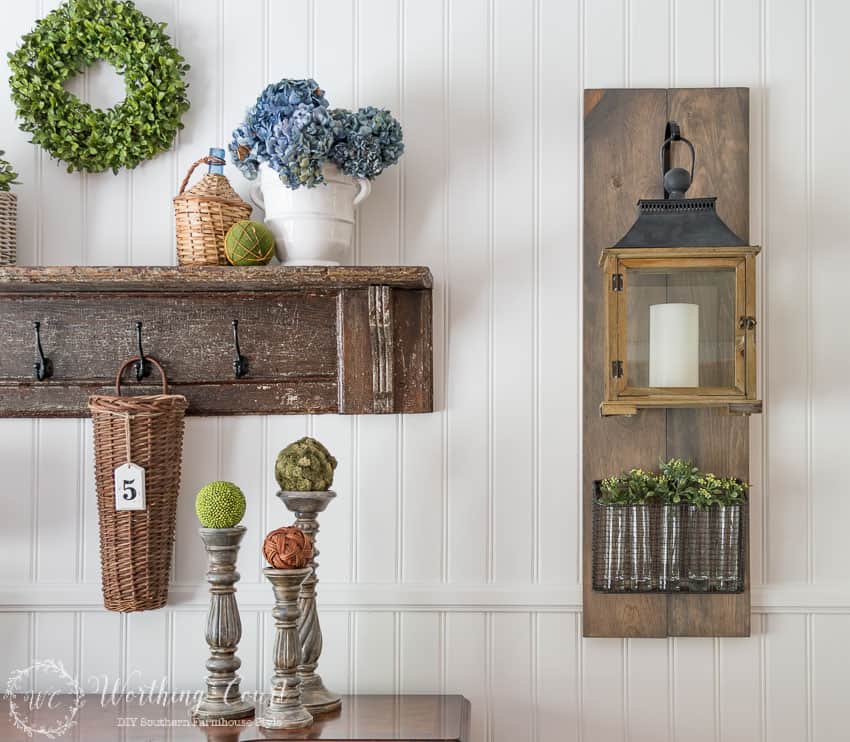 IDEAS FOR DECORATING WITH LANTERNS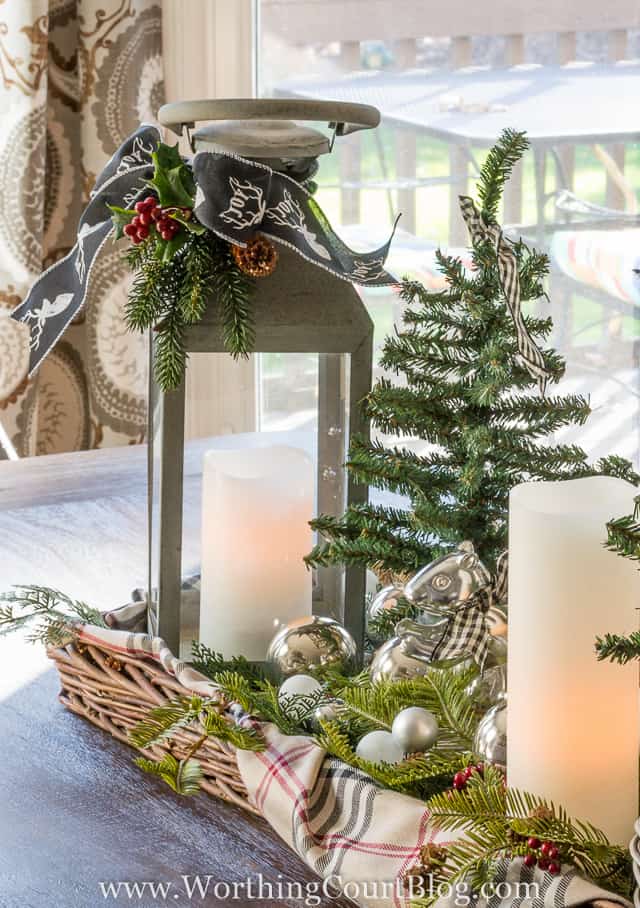 I have lots in store for you during this month of August, including the before and after final reveal of my dining room makeover!  I love how it turned out and can't wait to share it with you!
The contest rules: