Ahhhh….sweet, sweet June. The month when summer officially arrives, but the high summer temps and humidity haven't set in yet. The month when sitting on the back porch is a pleasure to be enjoyed any time of day instead of something reserved for the early, early morning or later night hours when it's cool enough. It's the month of vacations and family cookouts. Summer is definitely my favorite season, but June just might be my favorite month of the year!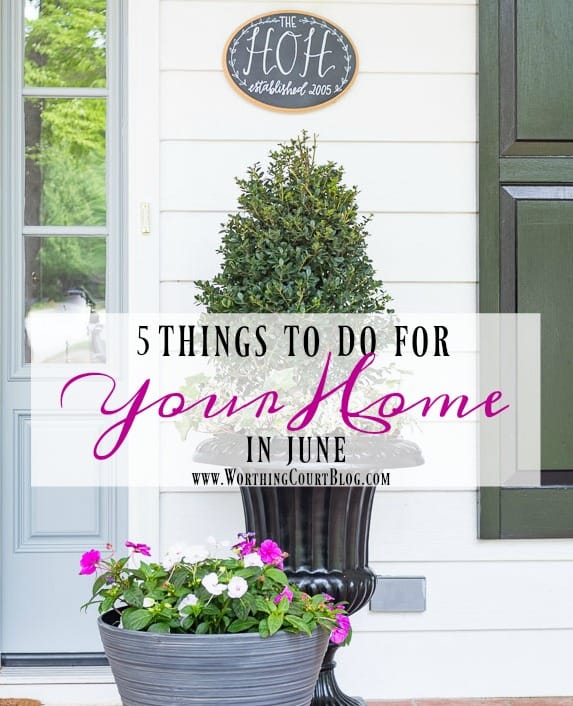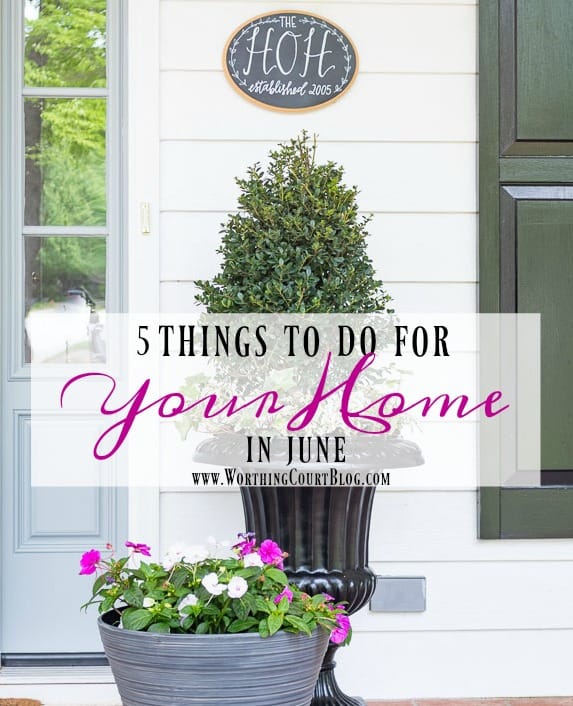 I want to make sure that I completely and fully enjoy my summer, so here are 5 things that I'll be taking care of this month!
DUST OFF THOSE RECIPES AND GET READY FOR OUTDOOR GRILLING
The weather is mild enough here in NC that we can cook on the grill year round if we really want to. But – there's just something special about firing up that grill for summer gatherings of family and friends! I think we all have our own ways of grilling our burgers, but this recipe is one of my favorites!
RECIPE FOR GRILLED PIMENTO CHEESE BACON BURGERS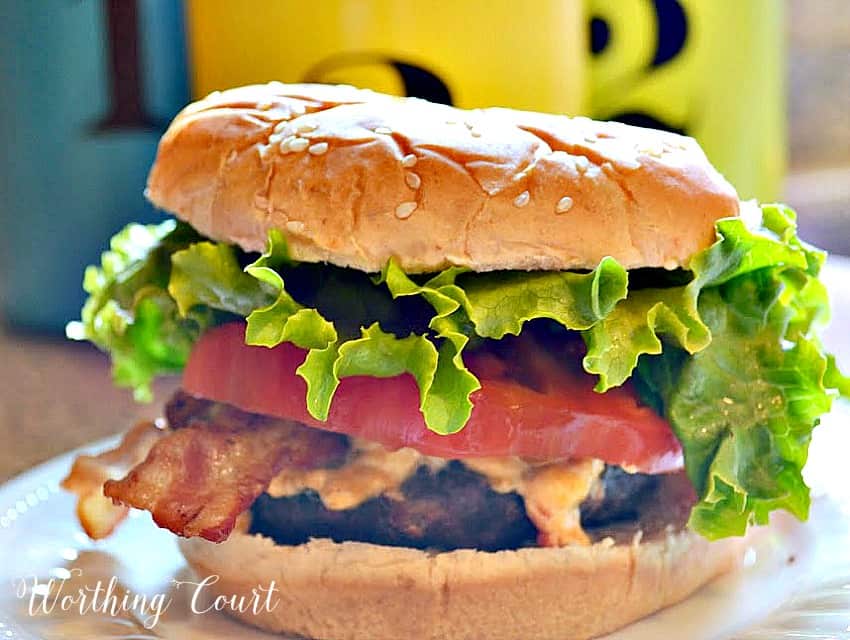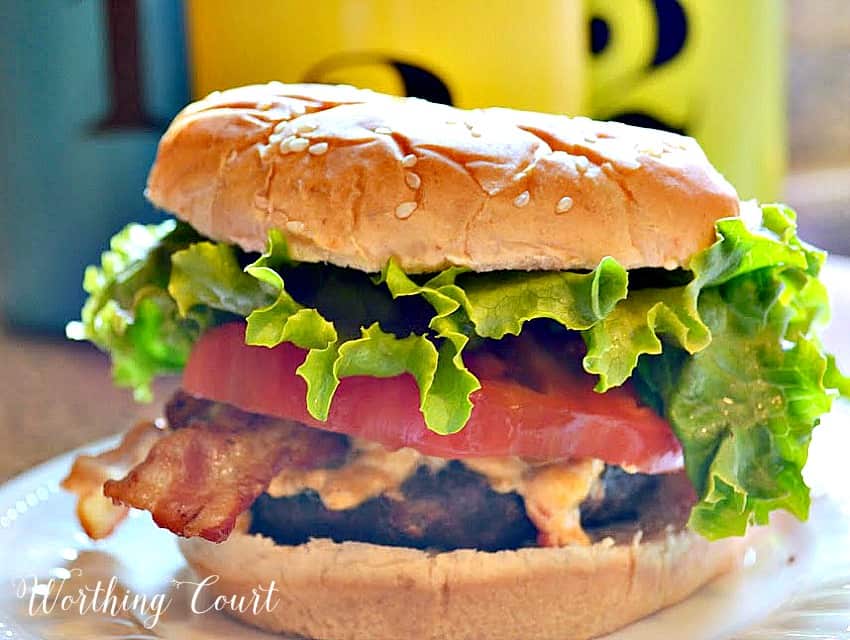 TIP: For juicy grilled burgers, form ground chuck loosely into a 3/4″ thick patty and make a deep depression in the center of the burger with your thumb. The depression magically disappears as the burger cooks and gets rid of the need to press the burger with a spatula to flatten it out, which gets rid of a lot of the natural juices and leaves you with a dried out burger.
GET READY FOR INDEPENDENCE DAY!
Speaking of cooking on the grill, I'm willing to bet that July 4th falls right in there with Memorial Day and Labor Day for being one of the most popular days of the year to cook out. I love to go all out with my patriotic decorations and table setting for those events on our screen porch!
MY SCREEN PORCH IS JULY 4TH READY!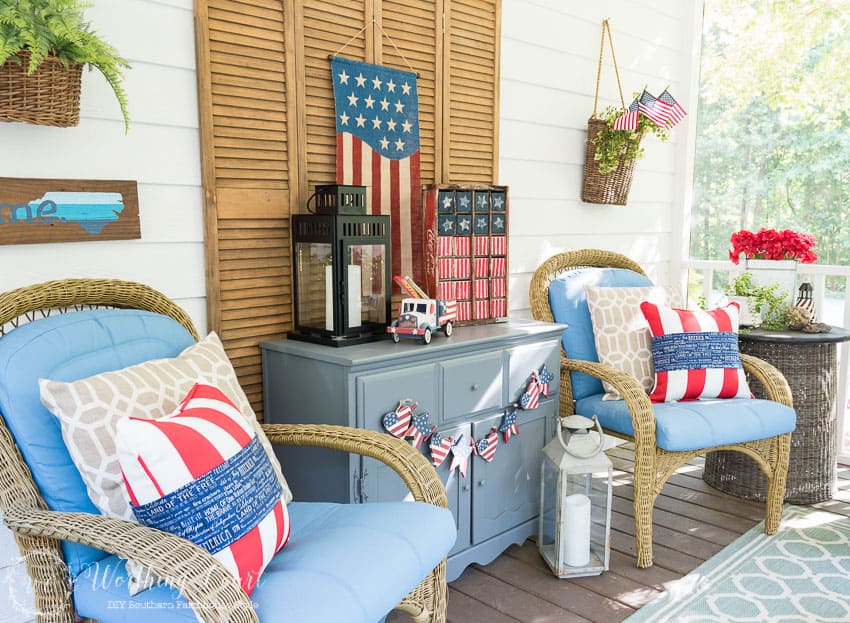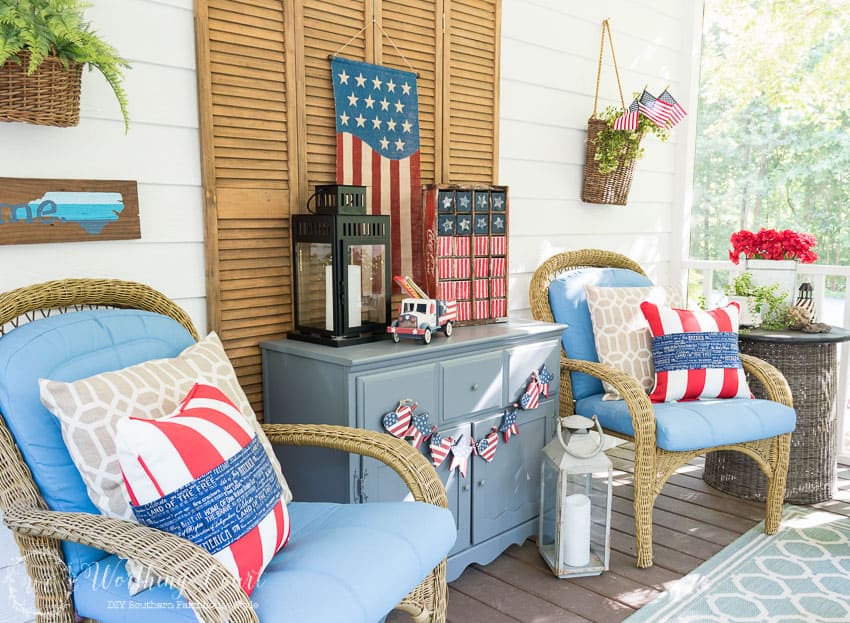 BRING THE COLORS OF SUMMER INTO YOUR HOME
I sprinkled greens and blues throughout my home for the summer. The greenery serves to bring the outdoors in and all of the different shades of blue make me think of cooling off in a refreshing pool.
SUMMER RUSTIC FARMHOUSE OPEN SHELF DECOR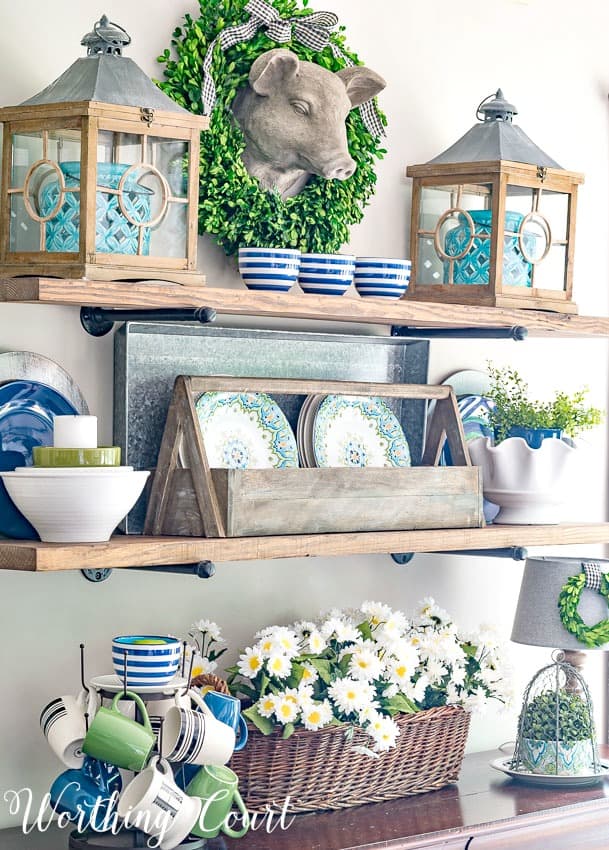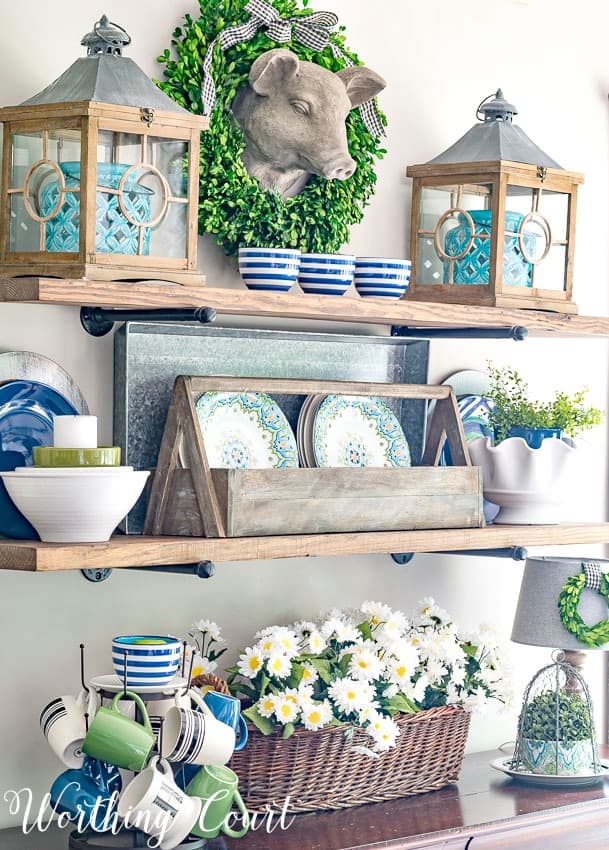 JUNE IS A GREAT MONTH TO SHOP FOR TOOLS
If you're needing any home improvement tools, June is a great month to pick them up! Many retailers offer deep discounts leading up to Father's Day, because ya know – what dad (or mom) doesn't want a new cool gadget for their workshop? 😀
HOW TO BUILD A FARMHOUSE SOFA TABLE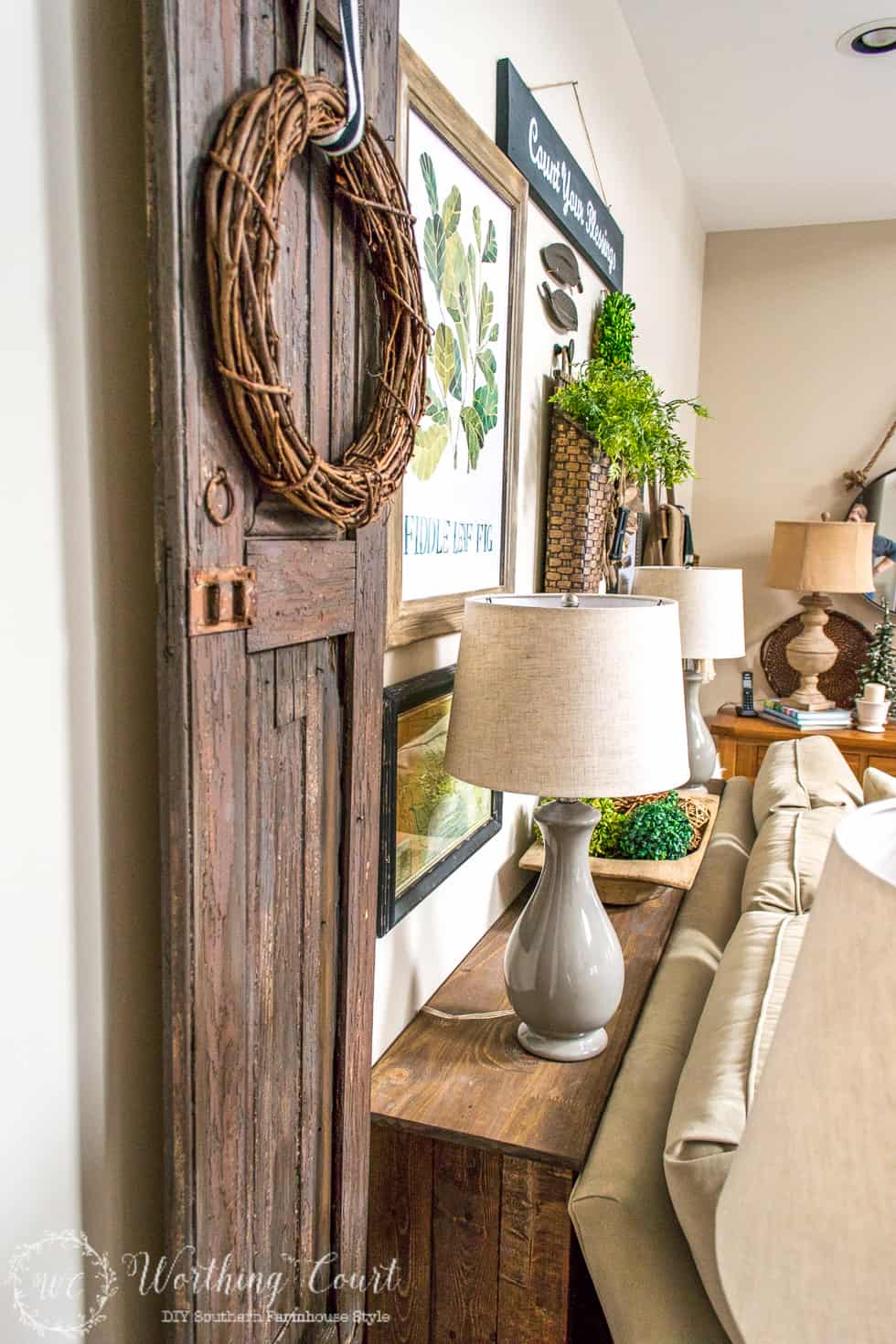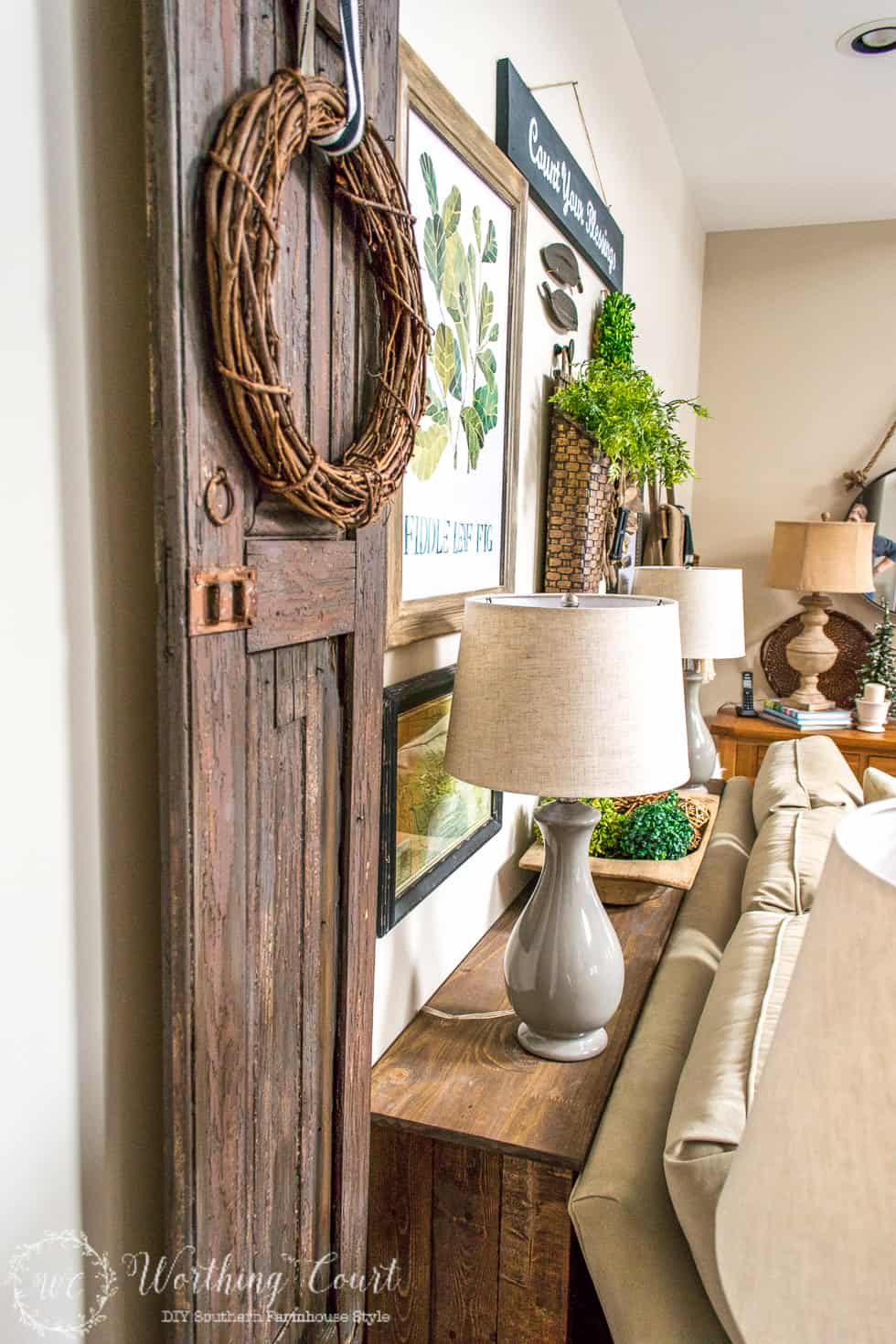 WATER, WATER, WATER!
Now that you've gone to the trouble and expense of filling your yard and planters with gorgeous flowers, don't forget to water! It's an easy task for me to forget to do though. I've been know to let more than one plant go without water for too long. 🙁 We've added loads of new plants and shrubs to our house since we purchased it and I've found that the best way for me to keep up with all the watering needs is to wind soaker hoses around the plants and attach the hose to a timer on my faucet. Works like a charm. For my containers I actually have to make myself notes on my daily calendar or I totally forget!
SUBURBAN FARMHOUSE FRONT PORCH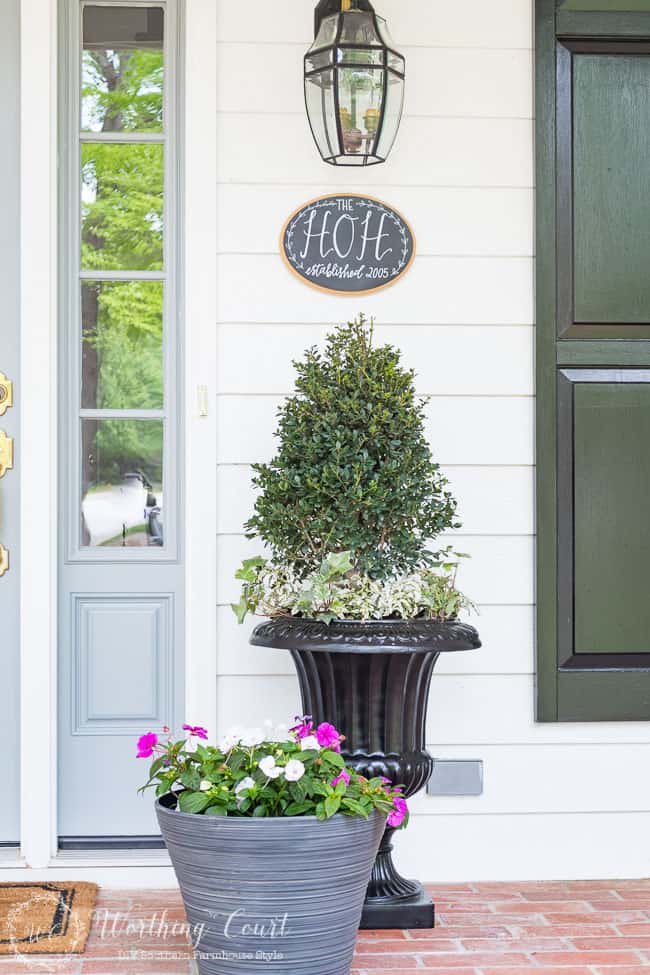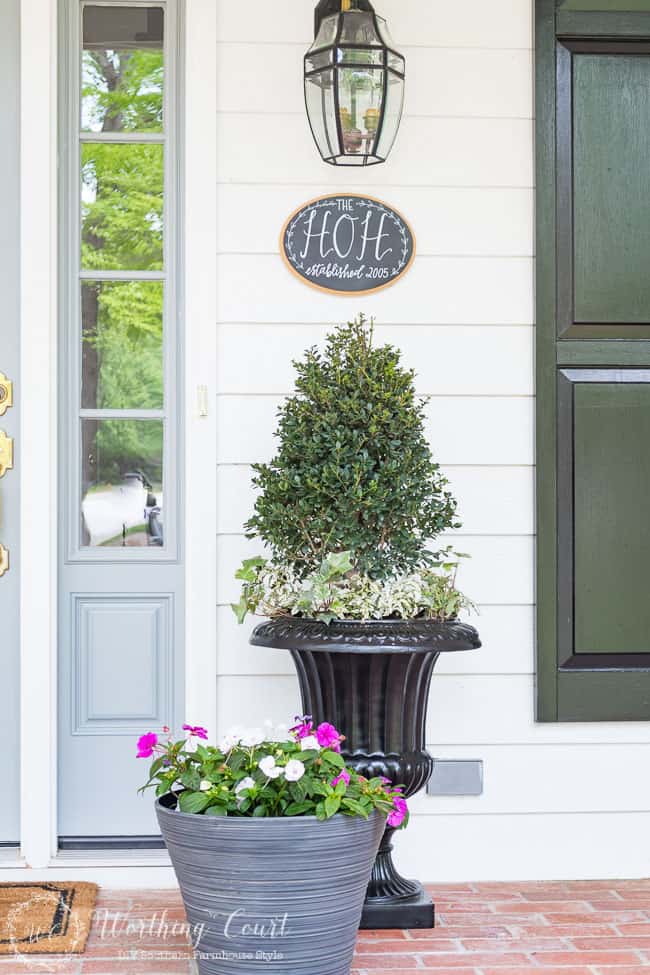 Do have a monthly to-do list for June? Do tell – what's on it?