I have a feeling that you all might like to have a little cash'ola for your summer vacations, staycations or just for life's little necessities.  😀  So for this month's Reader Appreciation Giveaway, I'm giving away a $100 VISA gift card!  That means you can spend it just about anywhere that your little heart desires.
SCROLL TO THE BOTTOM FOR ALL OF THE GIVEAWAY DETAILS – NO PURCHASE IS NECESSARY!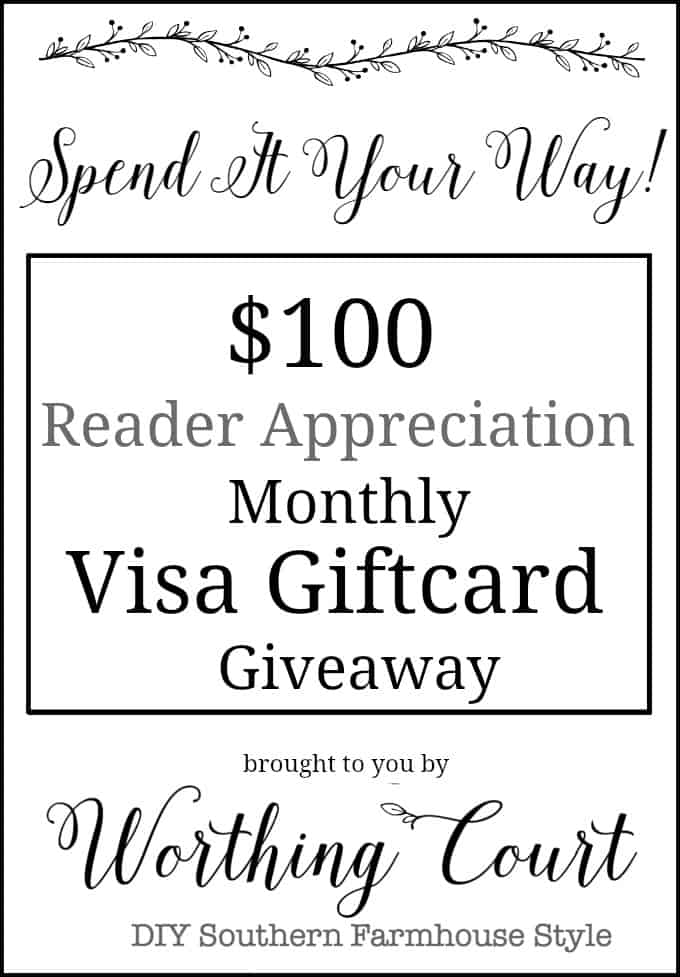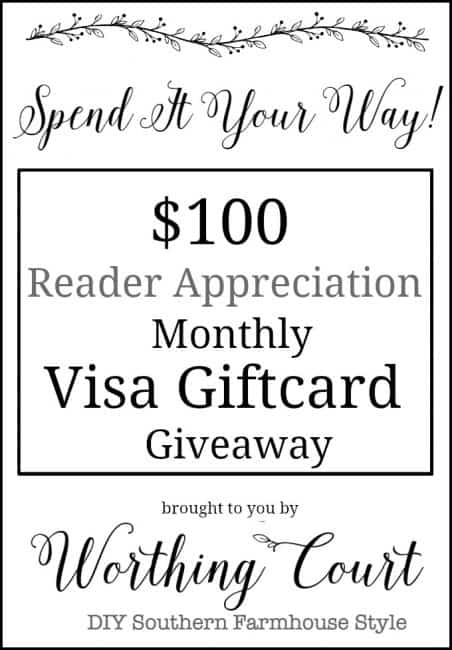 In case you need to get caught up or would like to revisit anything, let's take a look at some of what went on around here at Worthing Court during the month of June.  It was a busy, busy month and I didn't post as often as I would have liked to, but I did manage to accomplish a few things!
HOW TO MAKE SOUTHERN BLACKBERRY DUMPLING COBBLER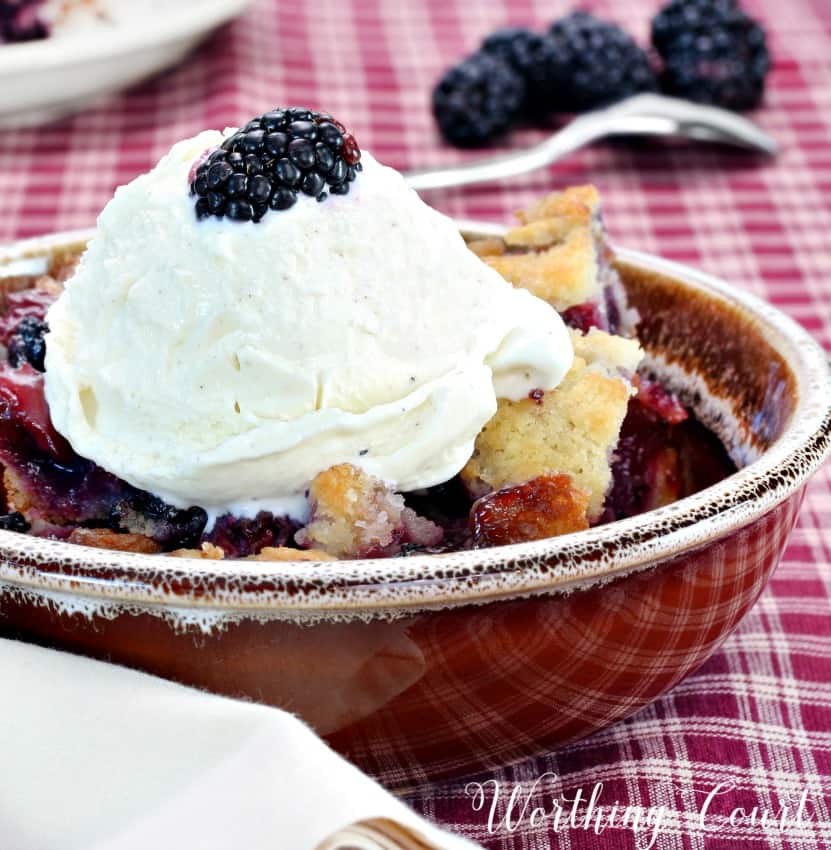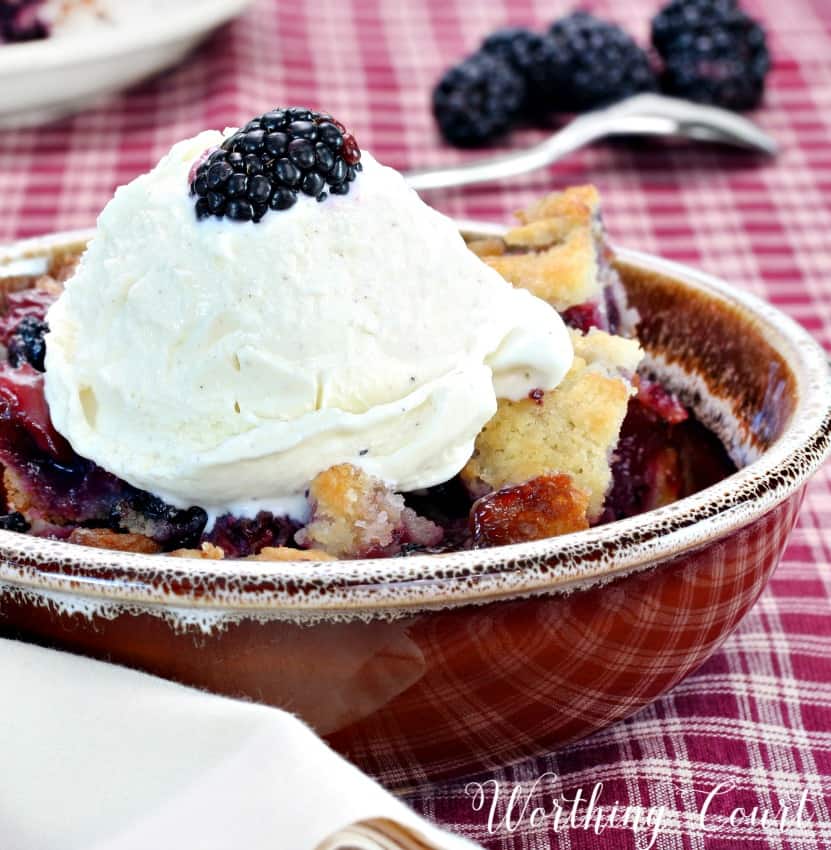 LOOK WHAT I FOUND! AND DECORATING WITH SUMMER PILLOWS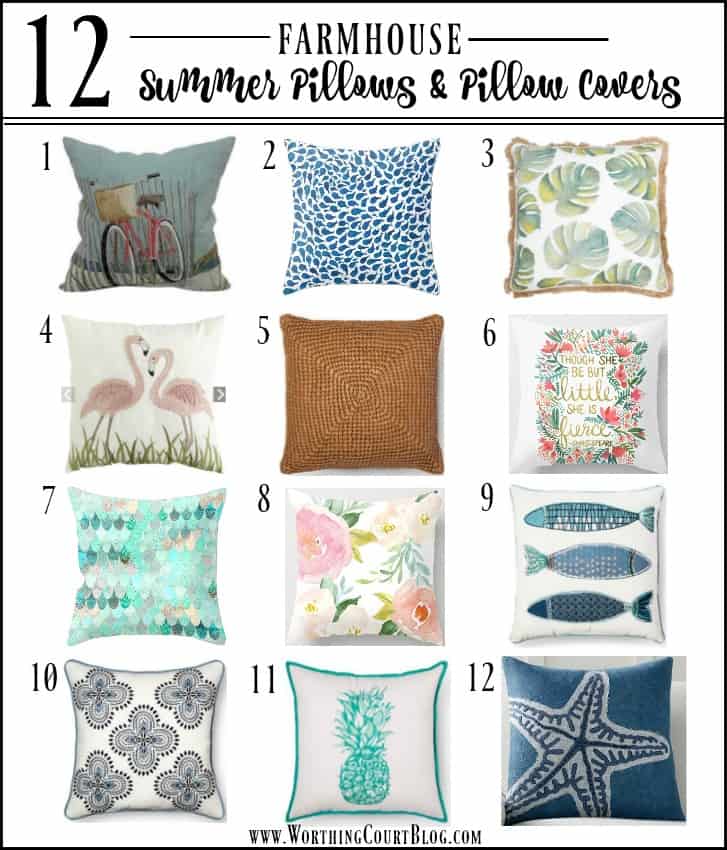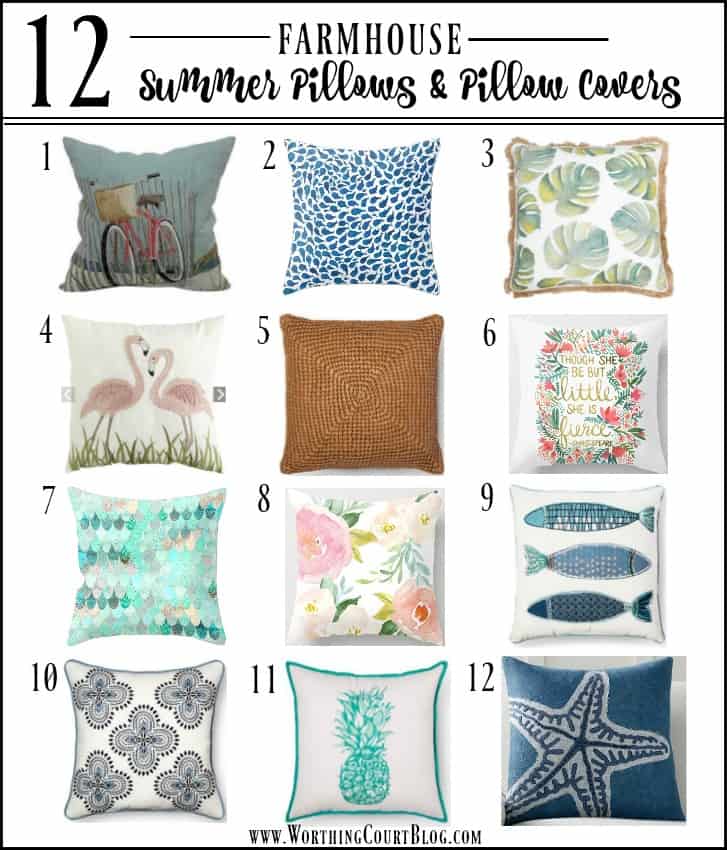 THE BEST IN AFFORDABLE FARMHOUSE DECOR: VOLUME 2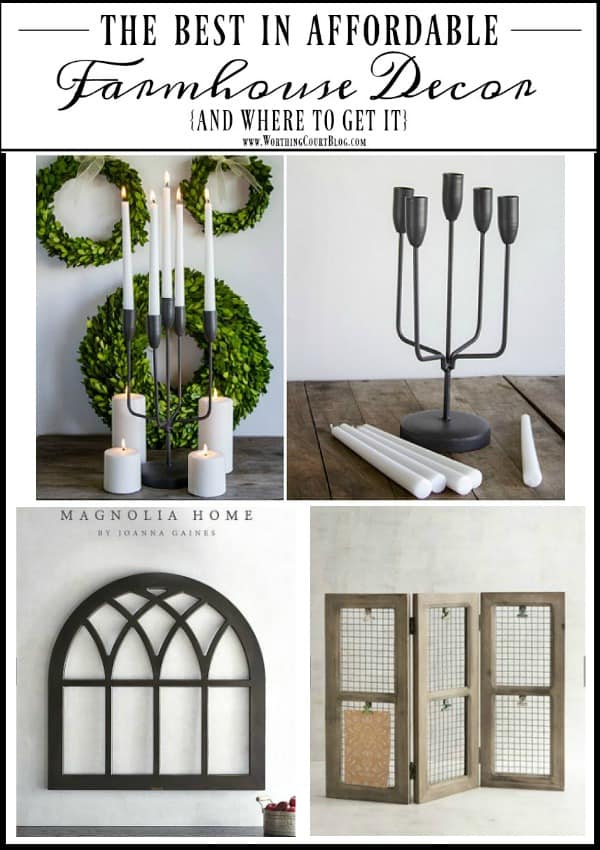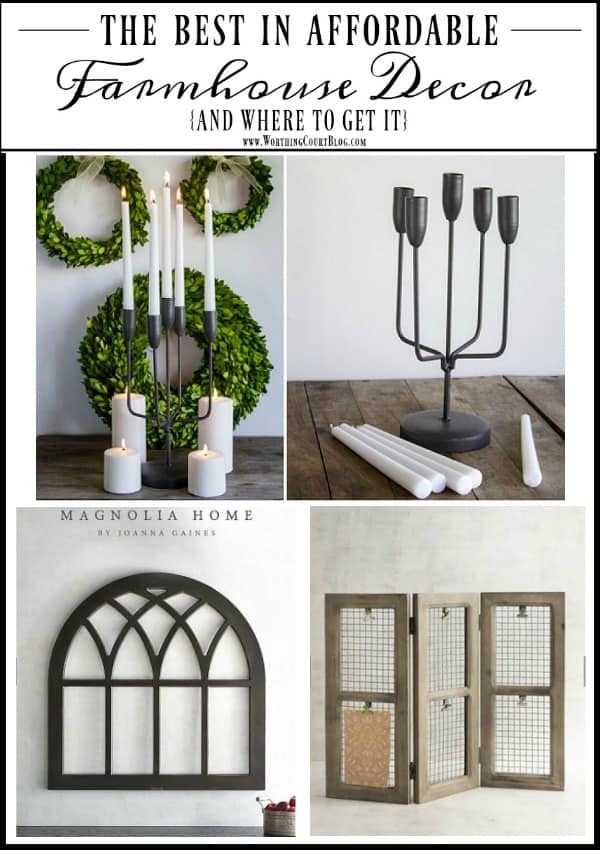 PORCH REFRESH + HOW TO MAKE A PORCH A RELAXING OASIS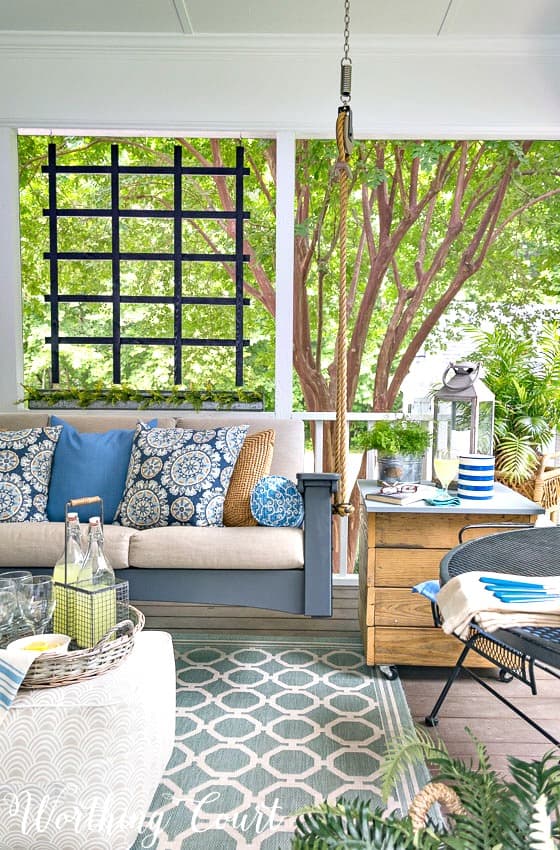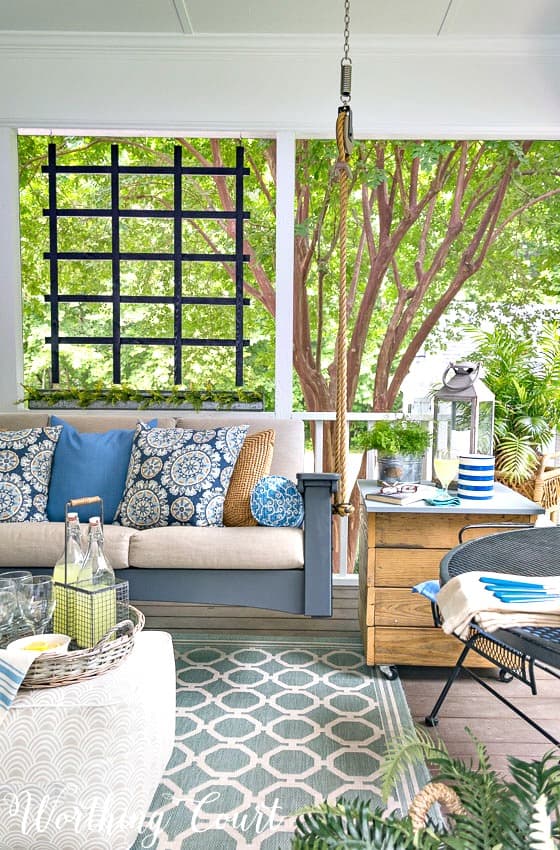 I want to tell each and every one of you that I have the VERY BEST readers that there are!!!  I'm so thankful and humbled that you take time out of your busy days to stop by and visit me and leave your sweet comments, questions and emails.  I'm so thankful to have all of you follow along with this crazy journey of ours.  I hope that somewhere along the way, I'm able to you inspire and help you to create "home" no matter where you live!
READER APPRECIATION GIVEAWAY RULES – NO PURCHASE NECESSARY: