I Need Your Input For A Kitchen Table Chandelier
There are soo many beautiful chandelier options that I cannot decide and really need your help!
This giveaway is sponsored by Parrot Uncle, but all opinions are 100% mine.  I only recommend products and businesses that I believe in!
Would you be willing to help me choose a new light fixture to hang above my kitchen table? I want to give you a little background first, but before I do that, I want to let you know not to miss the easy to enter giveaway at the bottom of this post!
Kitchen Table Chandelier
I've shared quite a few images of the breakfast area in my kitchen with you since we moved into the house that we've been remodeling for the past year.  The very first one was when I repurposed a dresser from The Salvation Army into a table linens storage chest. You can read about exactly what I store in the chest HERE.  This photograph was taken when we were still early in the unpacking stages after moving into our new-to-us house. The remodel of the kitchen half of this room wasn't complete at this point and things in the breakfast area were still looking a bit sparse.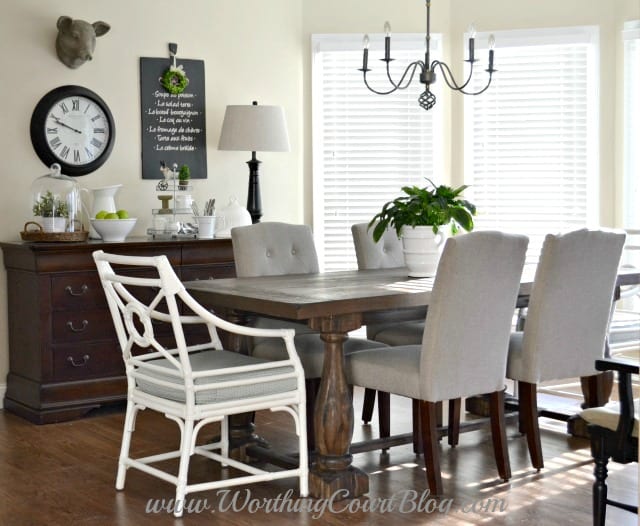 I shared the other side of the room when I created a free printable that I framed and hung above the bench that used to be in the foyer of our former home.  BTW, you can get the free printable HERE.  It's available in two sizes – printer paper size 9″ x 11″ or in 34″ x 36″ size for creating large artwork.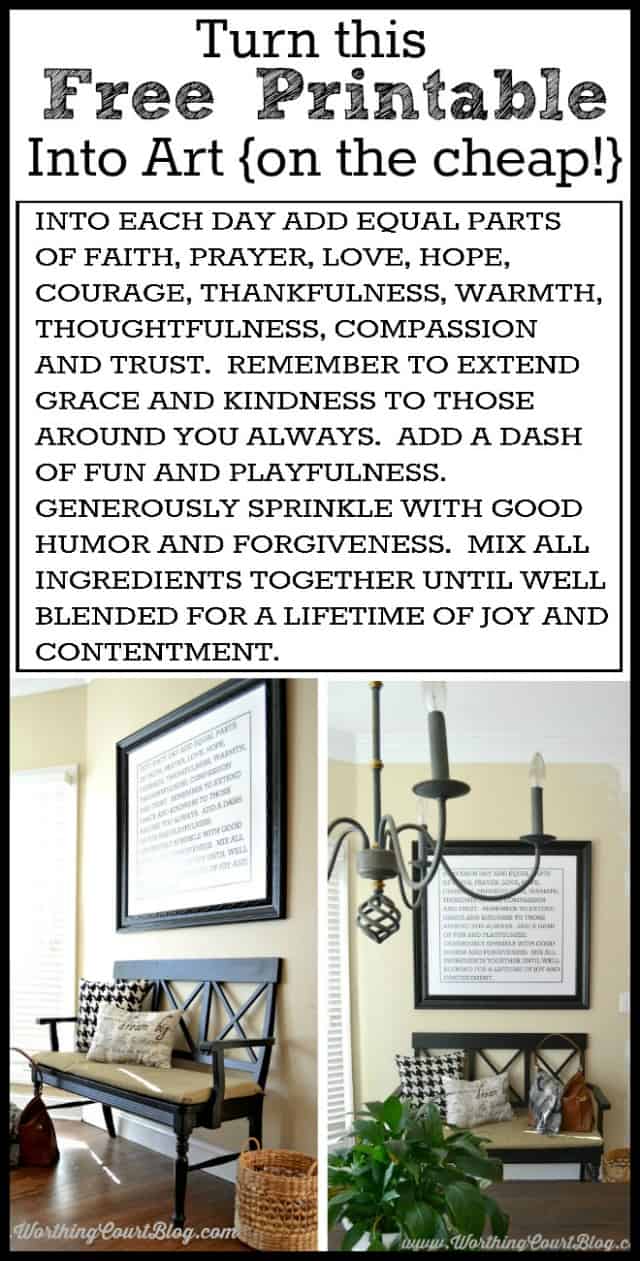 The most recent view of the breakfast area was when I shared some changes to the kitchen gallery wall along with my fall sideboard and the fall kitchen table centerpiece that I put together.  You can see more of those HERE and HERE.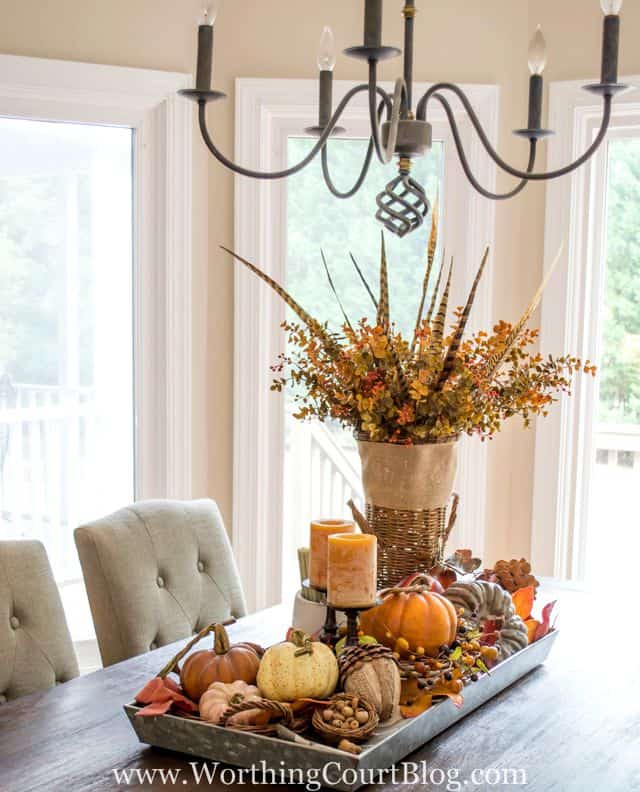 Even though all of these photos were taken at different times and from different perspectives, they have something in common.  They all include a glimpse of the light fixture hanging above my kitchen table.  The hanging light is the one that was in place when we purchased the house and I've always been on the fence about it.  I don't strongly dislike like it, but I don't love it either.  It's just sort of okaaay.
I knew that if I kept it, it would have to be removed and painted because even though you can't tell it in my photos, it's actually painted the verdigris green color that was hugely popular in the 80's and 90's.  I even gave some thought to giving it a bit of a makeover with the addition of some rope.  But in the end, I've decided to replace it with something more to my liking.
Rustic Industrial Lighting
I've been dreaming about having a vintage-look rustic/industrial style light fixture above the table for a while.  After lots of both in-store and online searching, I came across Parrot Uncle.  They offer a huge selection of pendant style fixtures and economical vintage hanging lights.  When I found out that their prices are up to 50% off of retail plus that they offer free shipping and free returns, that sealed the deal for me.
Here's where you come in.  Would you help me make a decision on which beautiful light fixture I should choose?  Parrot Uncle has so many to choose from.  I've narrowed it down to all of these and can't decide which one to get!  Leaving a comment with your vote for which chandelier I should get will enter you in the giveaway.  Scroll on down for easy entry.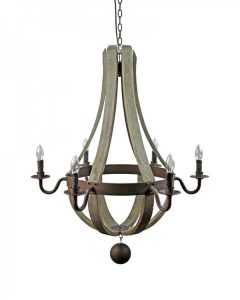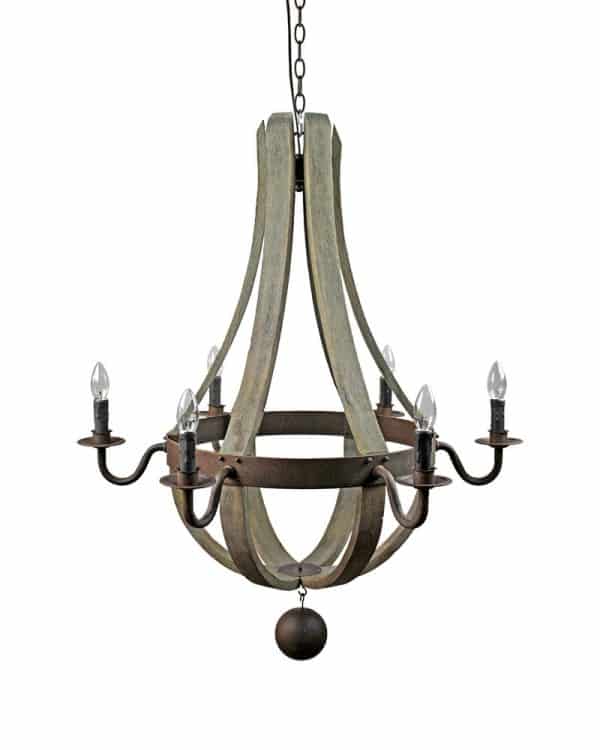 6 Light Wooden Pendant – Flask Shape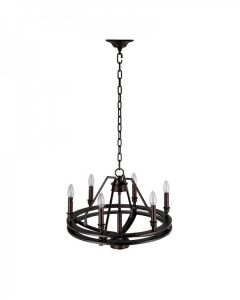 6 Light Vintage Industrial Pendant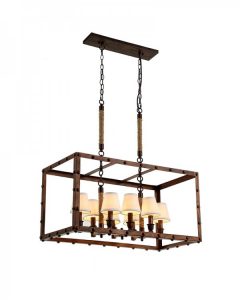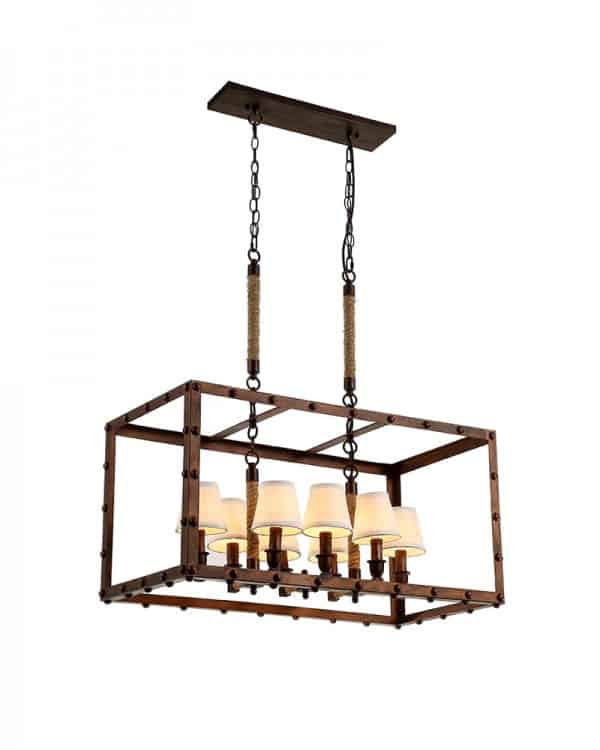 Vintage Industrial Iron Chandelier With Horizontal Rectangular Frame Design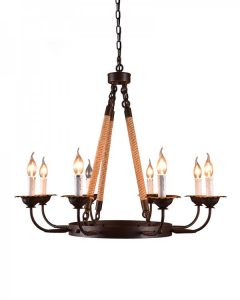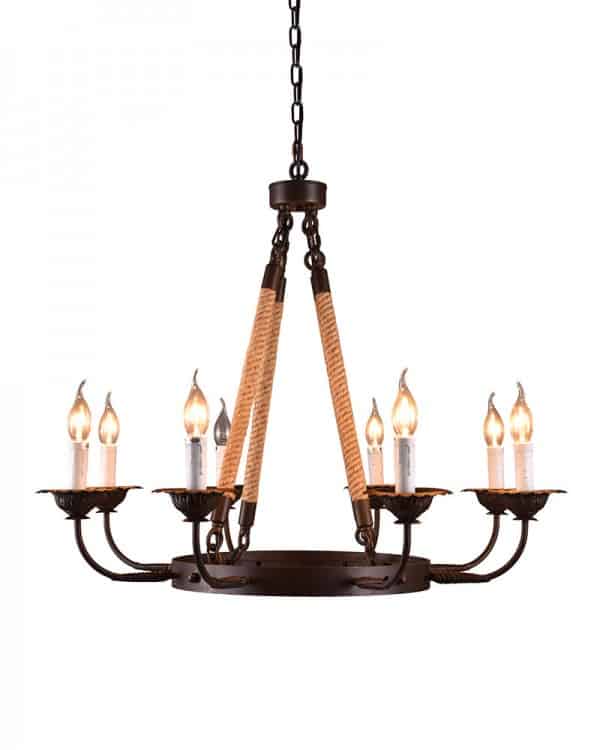 8 Light Black Iron Hemp Rope Chandelier
Please note that this giveaway is open to USA residents only and you must be 18 years of age to enter.
For those of you who subscribe and read Worthing Court via email, you will need to click over to the actual blog to leave your comment to be entered into the giveaway.
Good luck!