My Very First Kitchen Remodel
If you follow me on Instagram, you may have seen my post saying that we are under contract for a new (to us) house!
I'm over the moon excited about this house for a lot of reasons.  One of them being that it will be one floor living for us.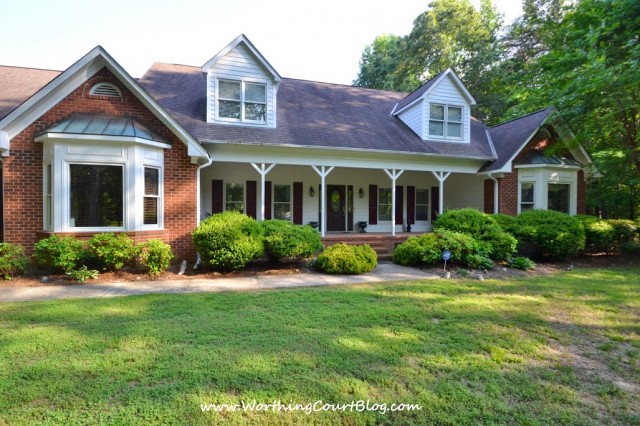 Pookie and I have been looking at houses for a quite a while, waiting for the right time and the right house to come along.
We've prayed a lot about it too and this house is a perfect example of when God answers prayer, He does so down to the most minute detail.  I stand in awe that every single desire of my heart, when it comes to a house, is here.
If all goes according to plan (we're trusting God for that), we will be closing on this house at the end of July.  Some of you may think that I'm "jinxing" myself by posting about this before we've actually closed.  But I don't believe in jinxes.  If this is God's plan for us, then it will be so.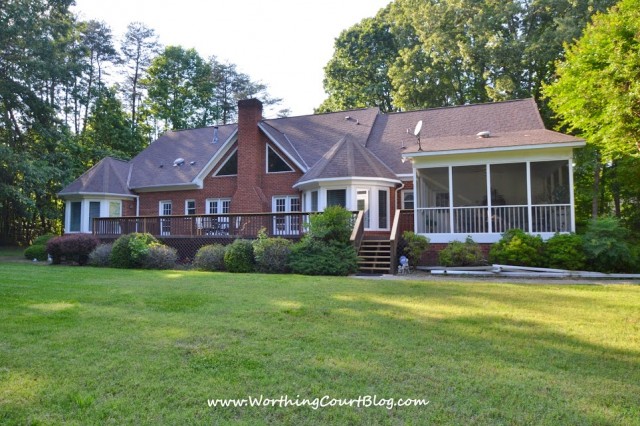 This is one of those houses that has awesome bones, but needs updates in every single room.
One of those rooms is the kitchen.  Making updates in there will be a priority for us.
We've debated about completely gutting the kitchen or working with what we have.  For now, I think we've settled on working with what we have with changes here and there.  I have many ideas, but would love your input and advice!
The kitchen is a humongous room.  The breakfast area is in the turret area that you see next to the screen porch in the picture above.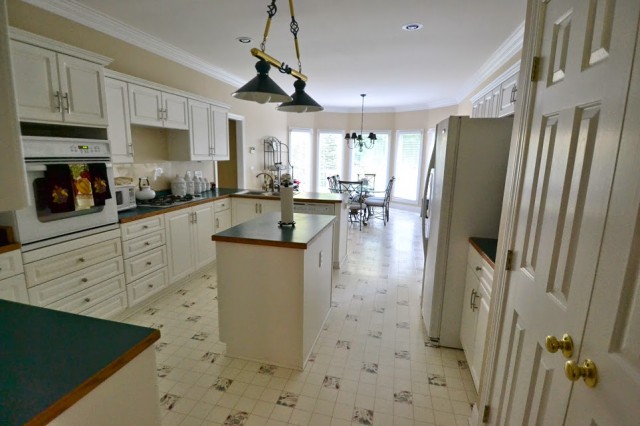 The basic layout is good and the cabinets are in fine shape.
We plan to either add small cabinets on top of the existing ones or else build a soffit going up to the ceiling.  Storage isn't an issue, so whatever we decide on will be purely for aesthetic reasons.
Adding a soffit above the cabinets would look something like this.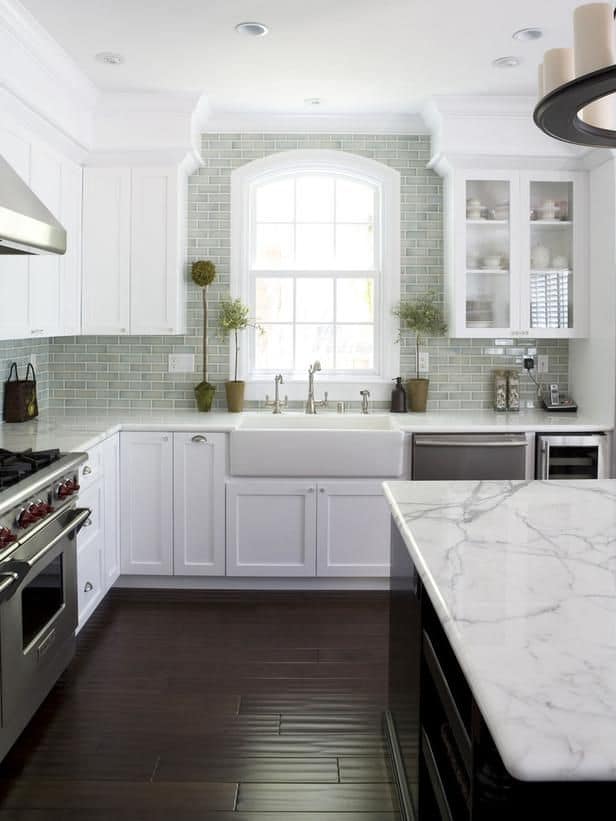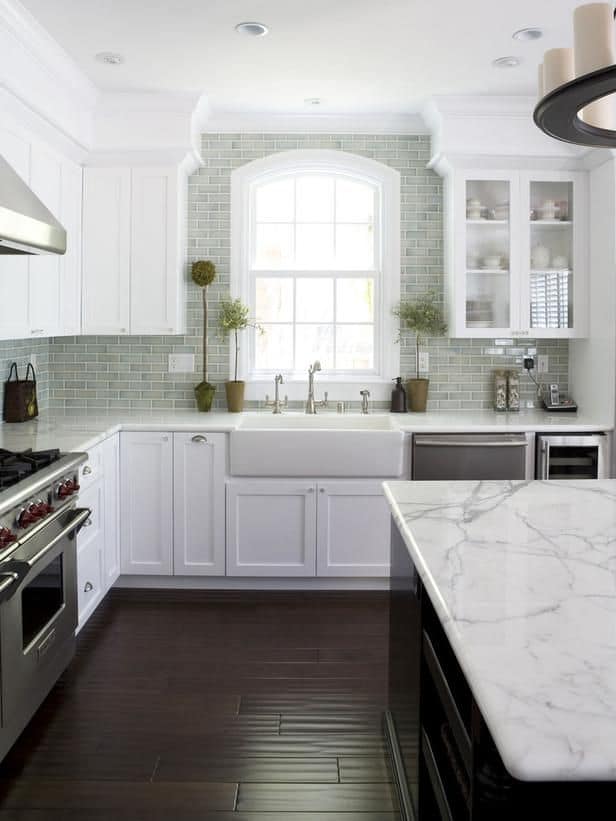 HGTV
Stacking small cabinets above the existing ones would look something like this.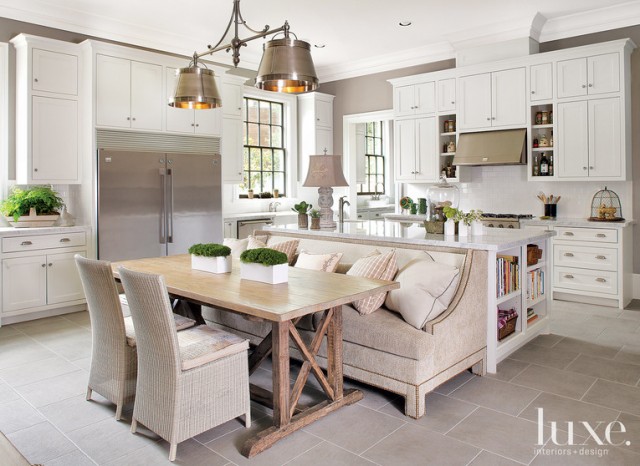 Dering Hall 
Which solution do you like the best?
I'm in a bit of a quandary over this wall though.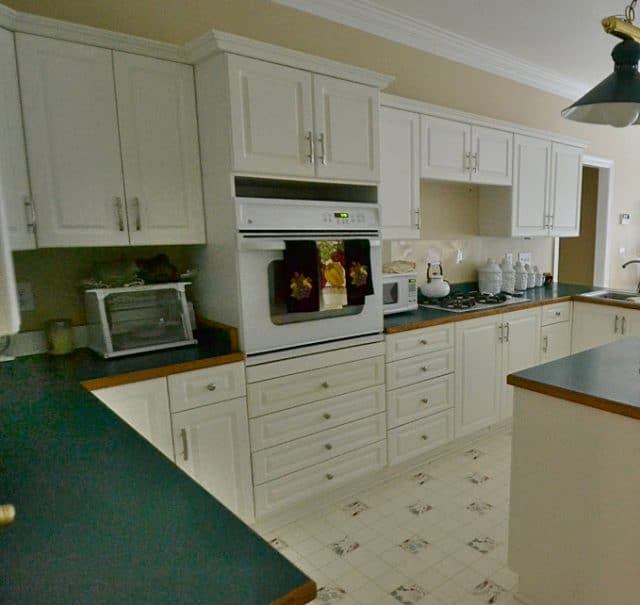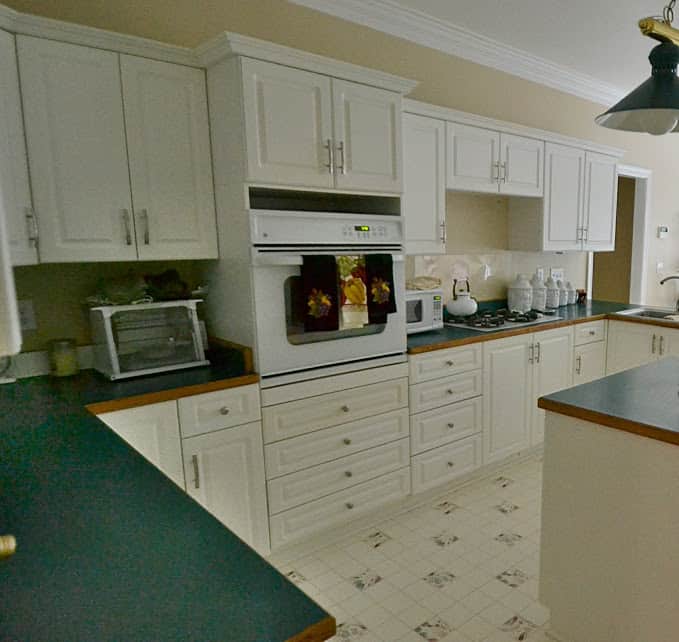 All of the appliances will be replaced and I want to add a decorative hood above the cooktop.  My dilemma is whether to keep the appliances where they are and replace the cabinets above the cooktop with a hood or replace the cooktop with a range centered on this wall with a hood above it?
Keeping the appliances in their current locations and adding a hood would look something like this (minus the refrigerator).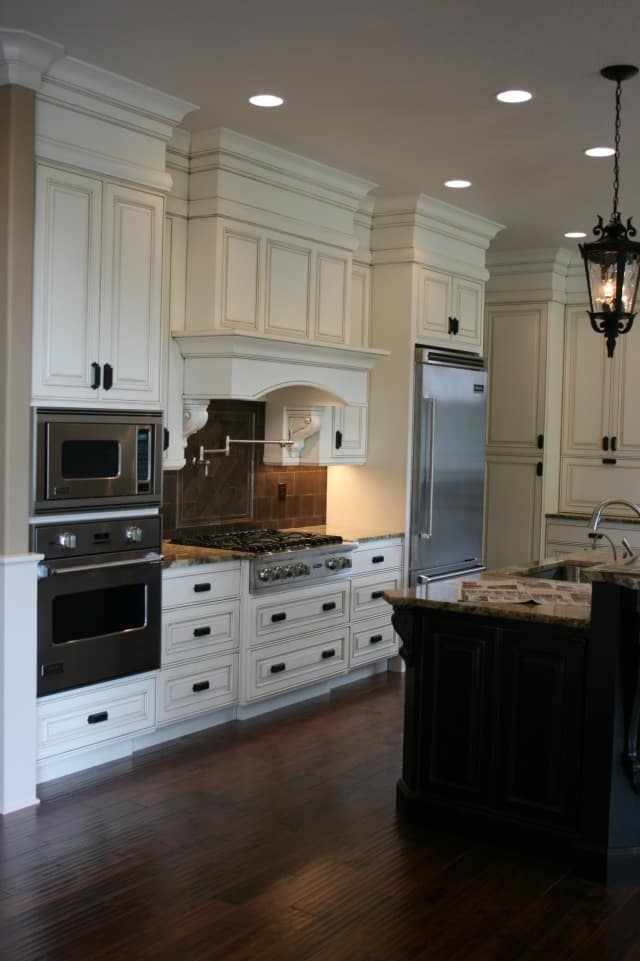 Source unknown
Taking out the wall oven and cooktop and replacing it with a range would look something like this.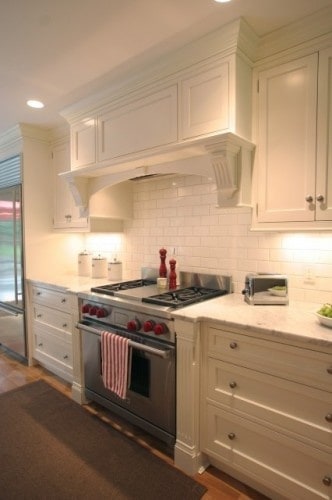 Houzz
I think that I favor the centered hood design, but I keep thinking budget, budget!  Which look to you prefer?
On this side of the kitchen, the refrigerator will be replaced with a stainless one and the desk will be removed and probably replaced with a bank of pantry cabinets.  (Ignore the open pantry doors.  I wanted to be able to look back at my photos and remember the size of it.)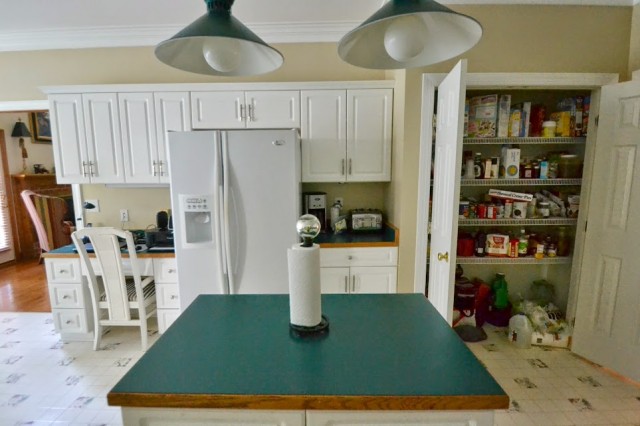 Something like this.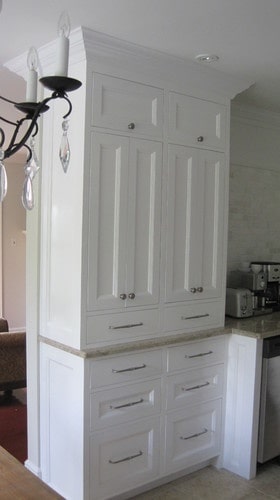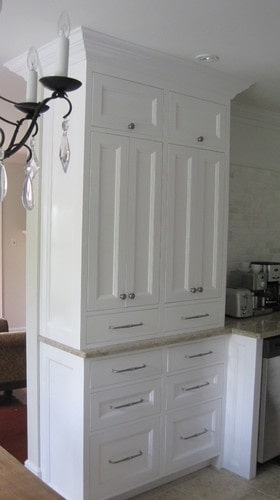 Houzz
I think the existing island will go – it's too dinky and there isn't room for a much larger one.  I've debated about replacing the peninsula with an island moved to the center of the room, but after giving it a lot of thought, I think it would be too crowded looking.
I would like to add some trim to the peninsula to dress it up a bit though.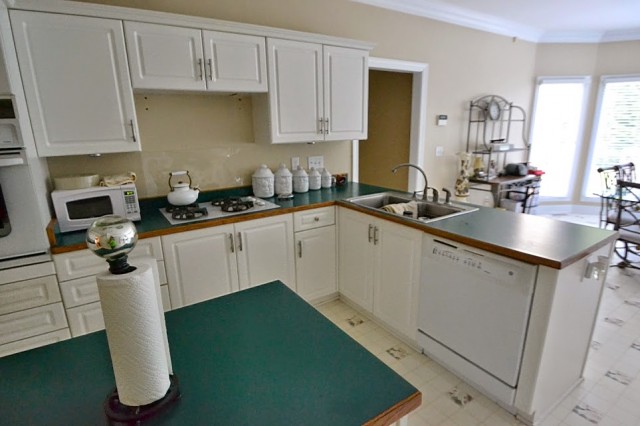 We plan to replace the floors with hardwood, replace the counters and add a backsplash, but what colors to use are up in the air at the moment.  I just know that it will be done in some sort of neutral colors – grays or tans.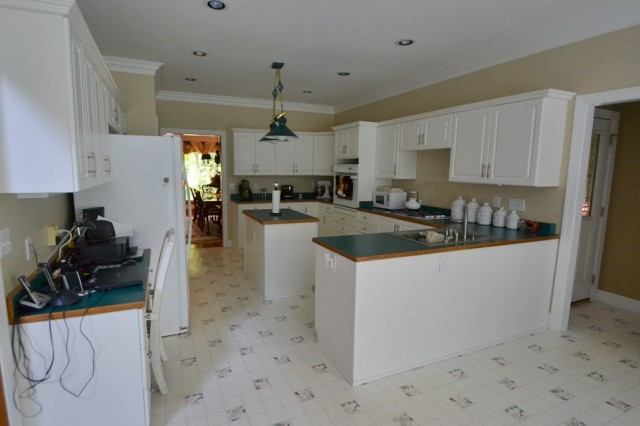 Here's a look at the huge breakfast area.  I have no clue what I'm going to do in here yet!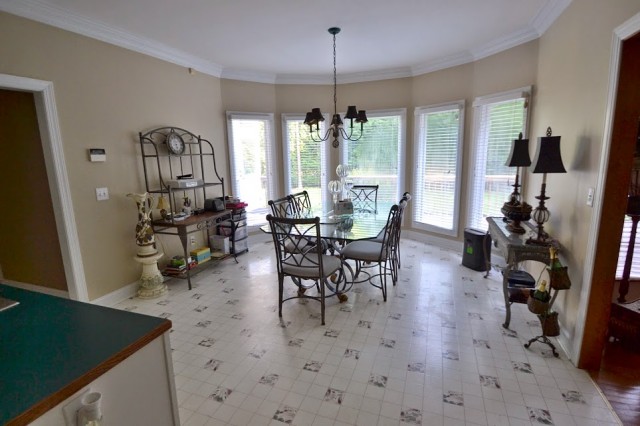 That's it in a nutshell.  Please share your thoughts and ideas with me!  I'm pretty overwhelmed at the moment.