Kitchen Trends That I Love
Come see all the latest trends for your kitchen.
This is a sponsored post for Floor & Decor.  All of the opinions are 100% mine.
Bloggers get to do some fun stuff sometimes and being invited to tour a new store prior to its opening was one of those times!  There's a new Floor & Decor store opening here in Greensboro, NC on June 11th and I recently had the opportunity to take a tour.  Trust me, this store is the place to go for one stop shopping for all of your hard surface needs.  If you need some help getting the look that you want, they offer an amazing complimentary design services in the store too.  I sure do wish it had been open when we were remodeling our own kitchen.  I can't tell you how many different places I ran around to trying to find the perfect everything.
Don't fret if you don't have a store near you.  All of the products that they carry are available online.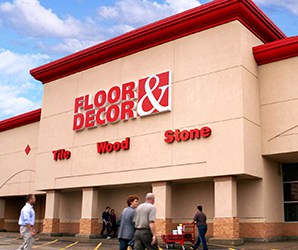 Today, I want to share some of my favorite products from the store along with an inspirational kitchen photo to give you an idea of how you could use them.
I have to start with this gray and white chevron mix marble backsplash tile because it may very well have been my favorite in the entire tile section.  It literally stopped me in my tracks.  Yum and yum.  All of their samples are large to give you a better idea of what the product will look like once its in place.  Plus, they display suggested trim pieces and even tell you the color of the grout they used in case you want exactly the look that they put together.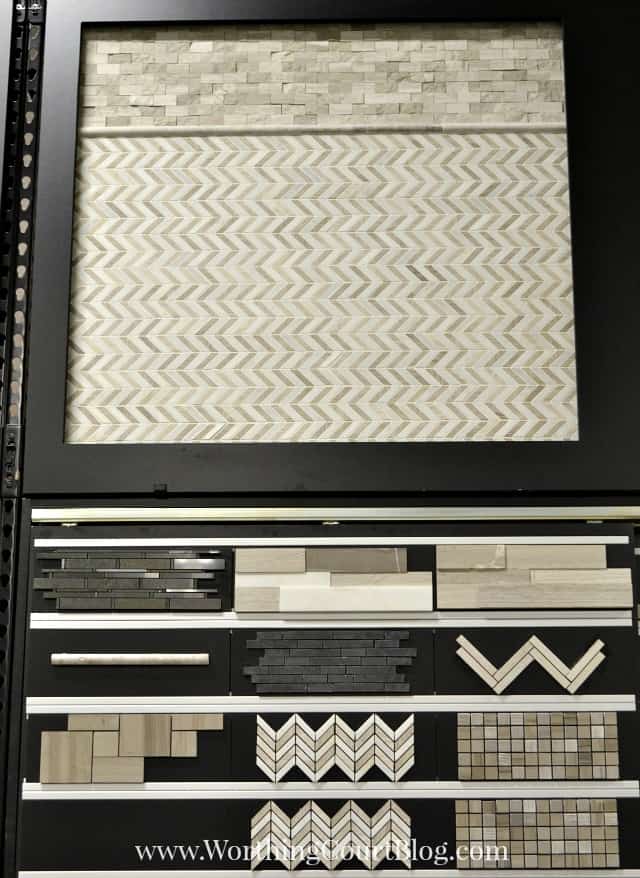 I think that the herringbone pattern is a classic look that will be around for a long time to come.  Doesn't it look great going all the way up this wall?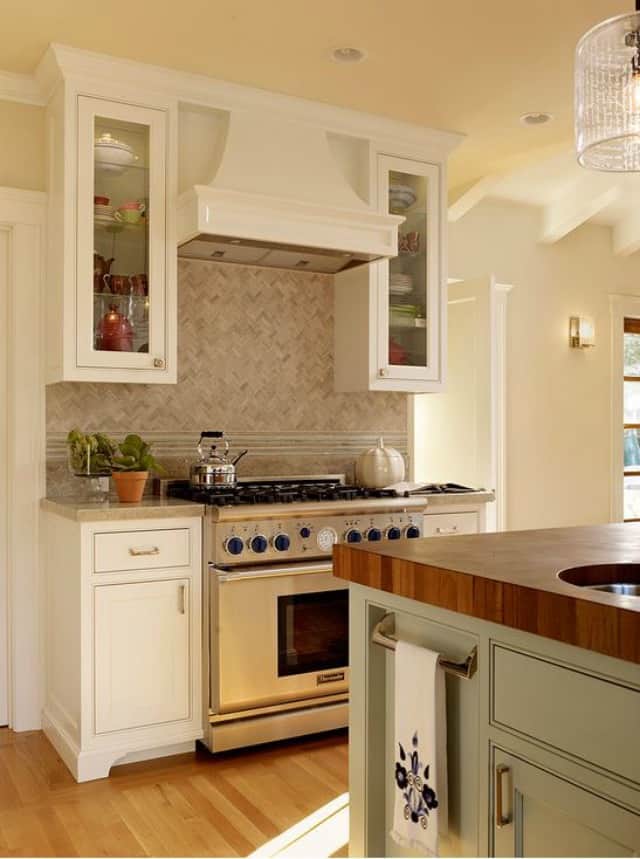 Houzz
I've never seen so many choices for penny tile all in one place.  I think that it's so fresh and would work well in any style kitchen.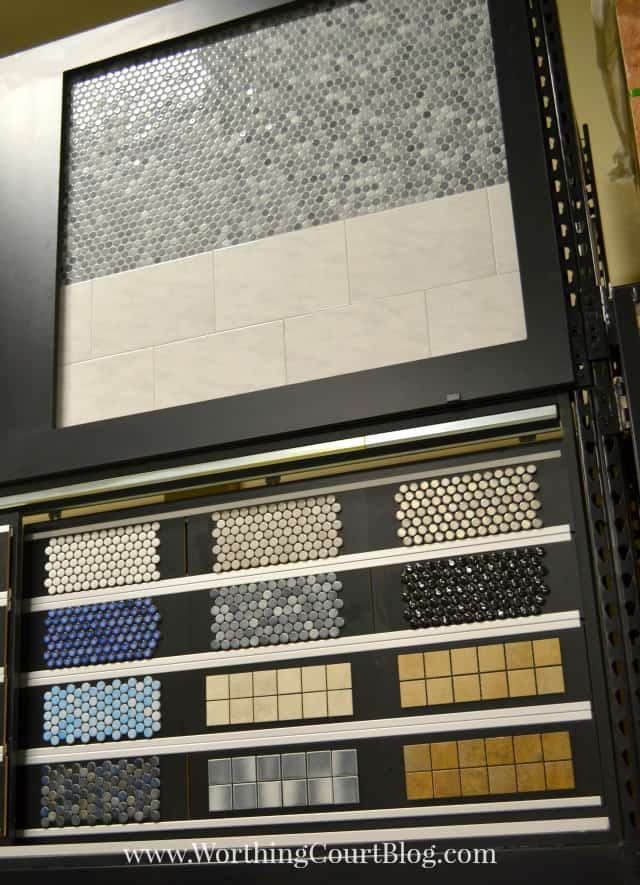 Here it looks fabulous in a pretty French bistro inspired kitchen.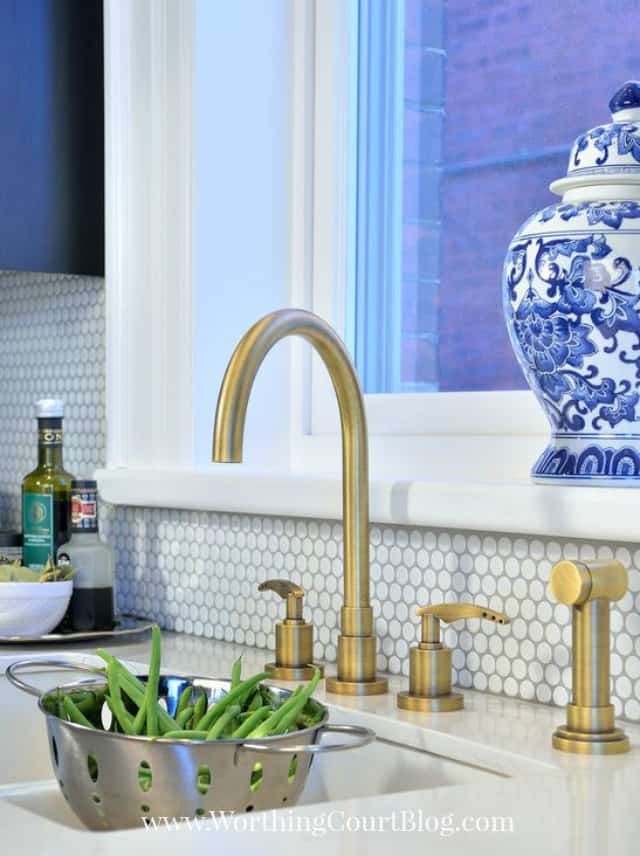 I even found the very same Bianco Carrara marble basketweave mosaic that I used in my own kitchen.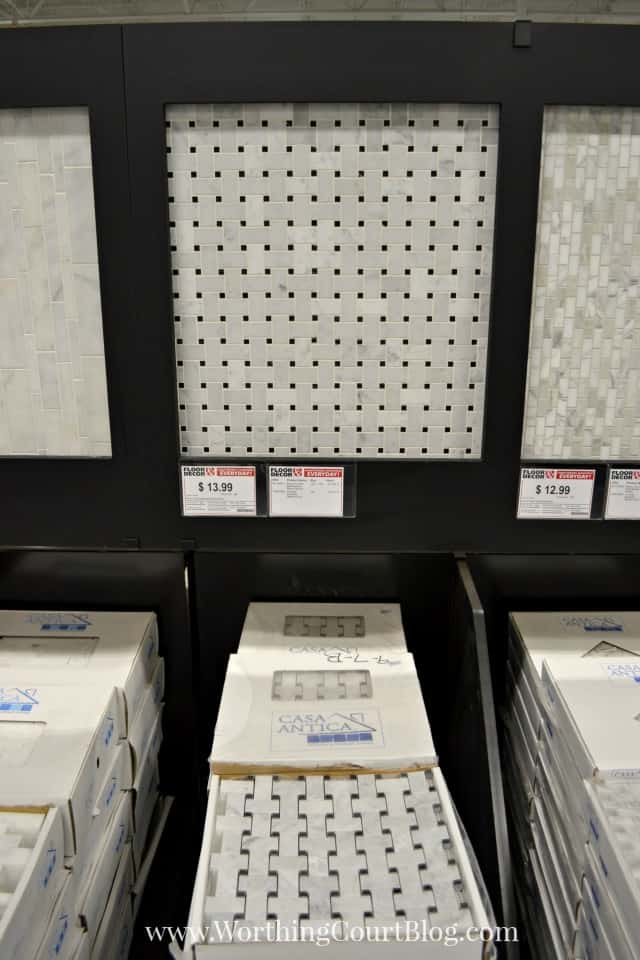 I still love it!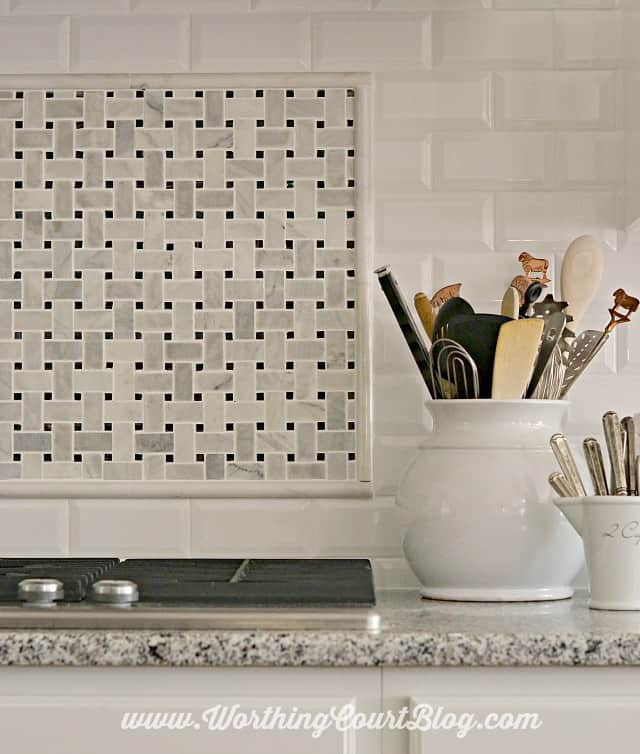 Let's talk about kitchen counters.  Need a precut granite counter?  Floor & Decor has you covered.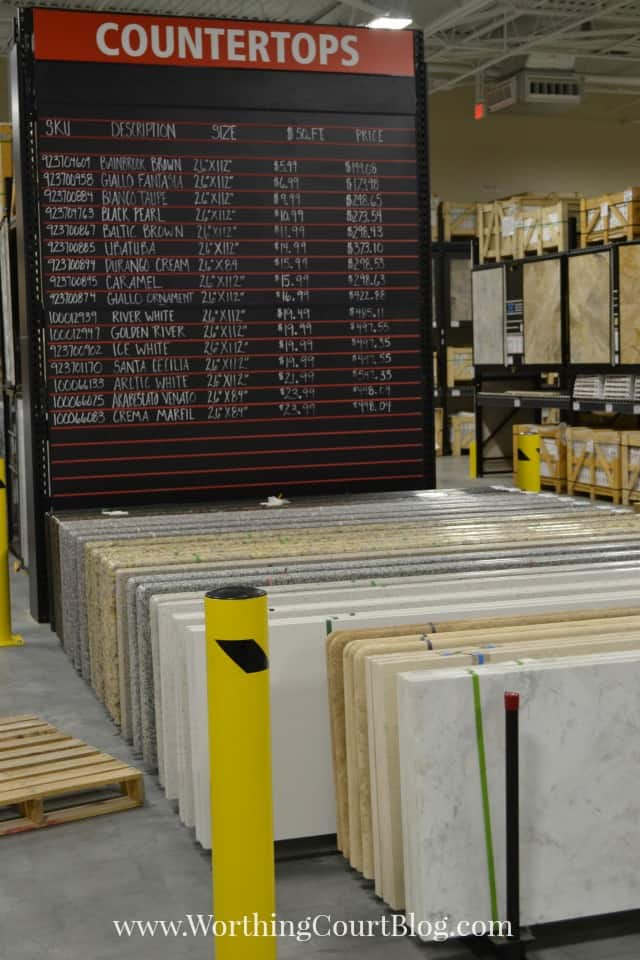 Yup, they have the same beautiful granite counter as what I used in my renovated kitchen.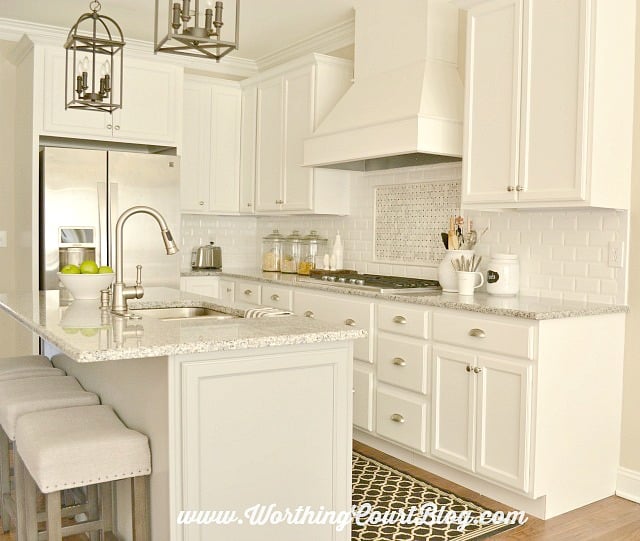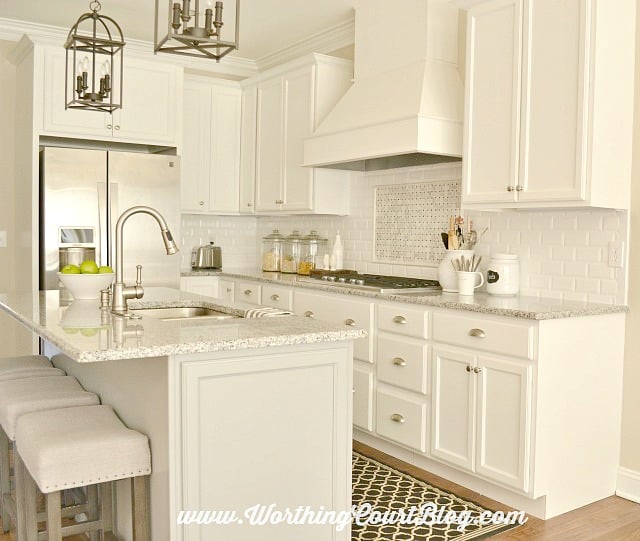 They carry prefab butcher block for counters too.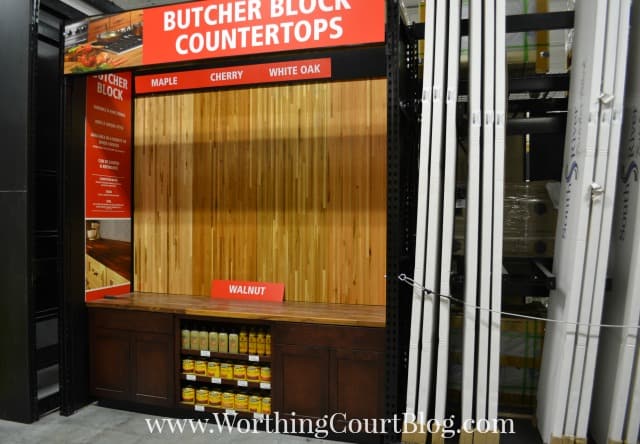 I especially love it when butcher block is used on an island with marble counters around the perimeter of the kitchen.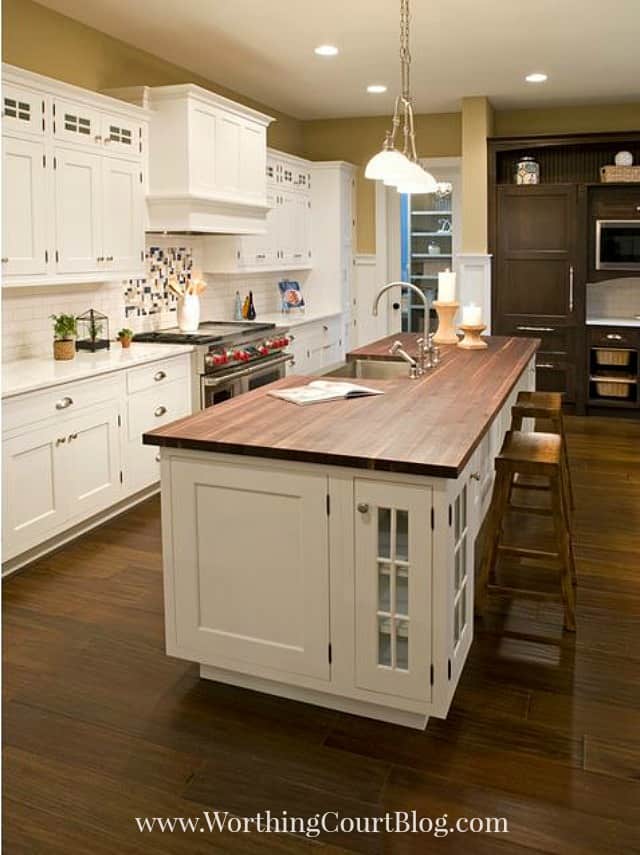 Have you ever considered a travertine counter?  The color variations and veining in Caramel travertine would certainly be rich looking.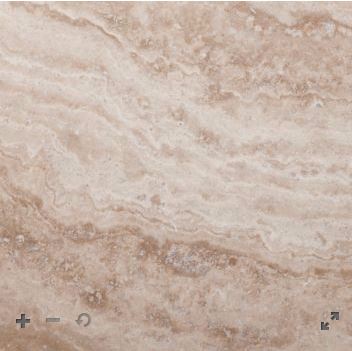 Try to imagine this kitchen without it.  It certainly wouldn't be as warm and inviting.  And there's that butcher block again.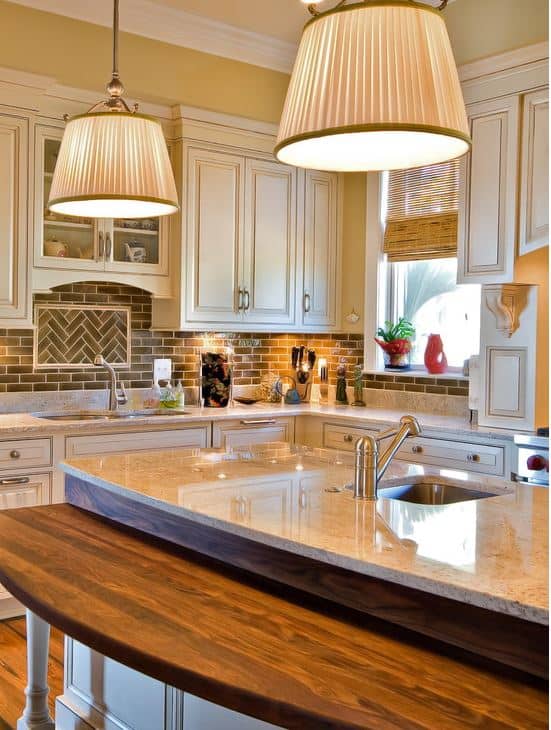 Houzz
I admit that when it comes to flooring in a kitchen, I'm a bit partial to hardwood.  And this chestnut hickory handscraped hardwood?  Well…it's just about perfect in my book.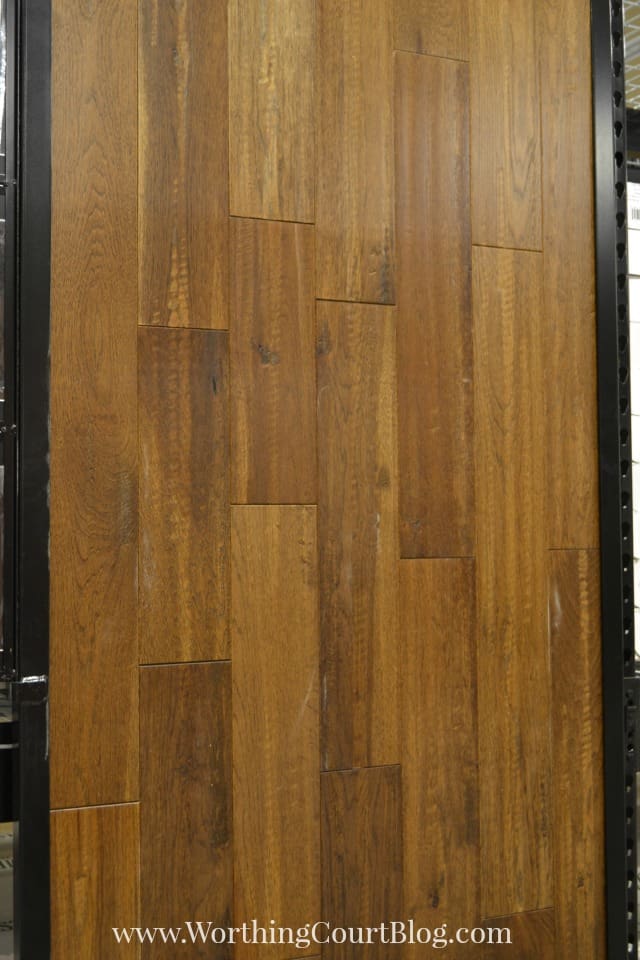 Wonderful whether next to light kitchen cabinets or dark ones.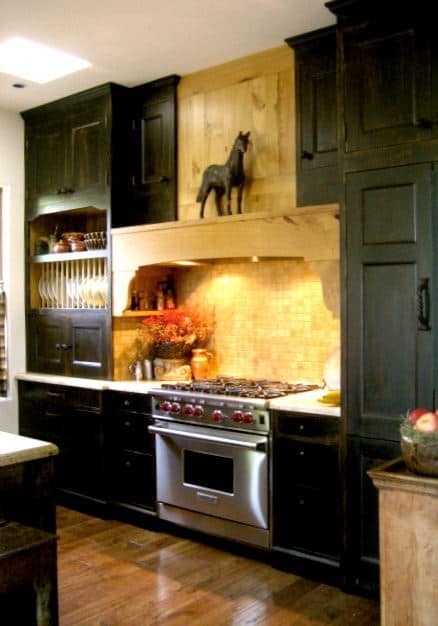 Houzz
Want the look of wood, but not sure you want to use it in the kitchen?  The perfect solution is wood-look porcelain tile.  You'd never know that this vintage walnut wood plank porcelain tile isn't the real thing if it weren't for the lighter shade of grout that was used.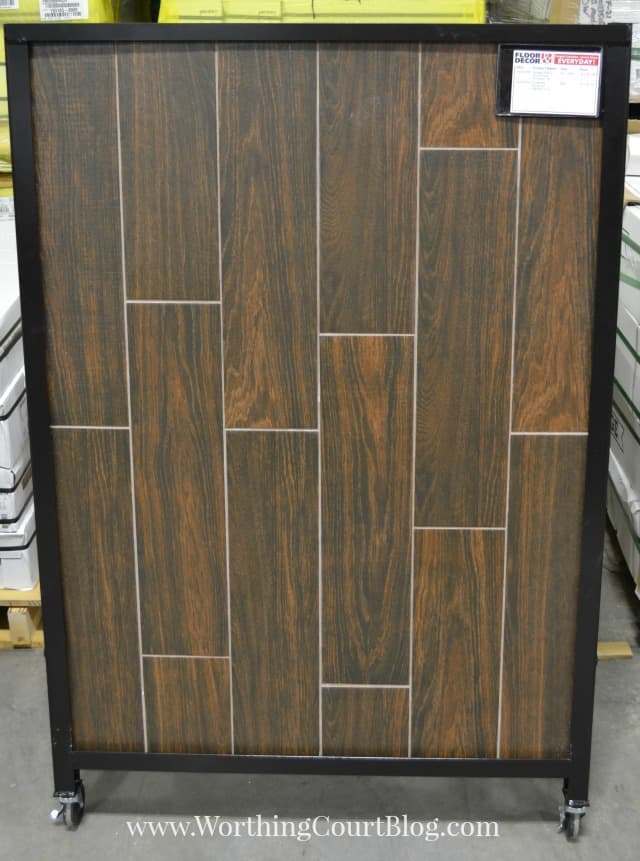 It's hard to believe that this isn't real wood on the floor.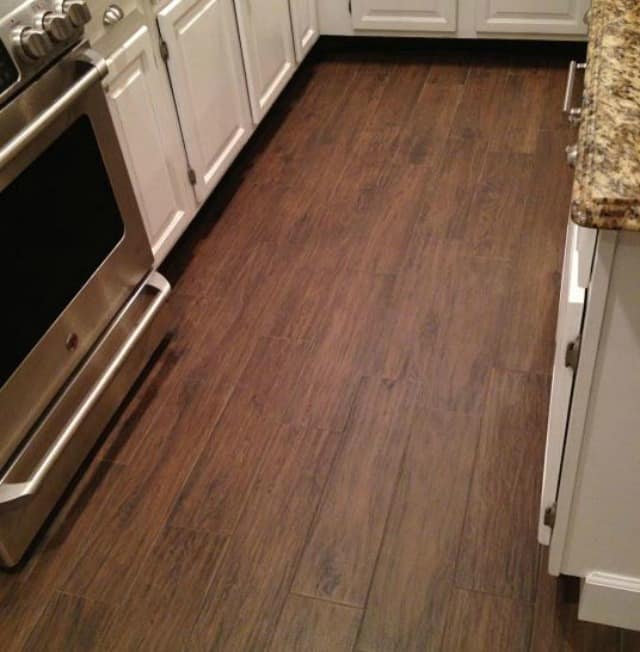 Houzz
Traditional porcelain tile will always be a popular flooring choice for kitchens.  The patterns offered today are amazing.  Take this forum cappuccino porcelain tile – it would work well with neutrals, grays or white walls or cabinets.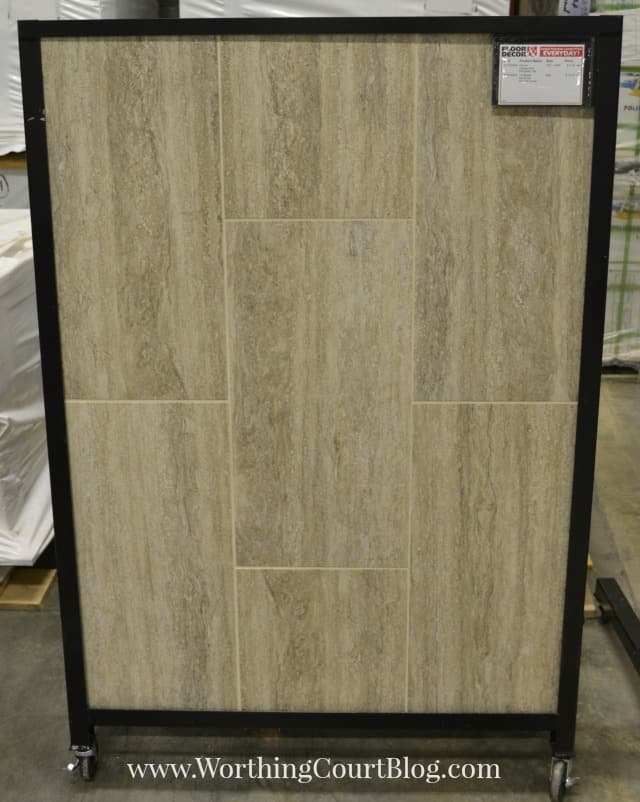 A similar looking tile in this industrial style kitchen pulls all of the different wood tones together.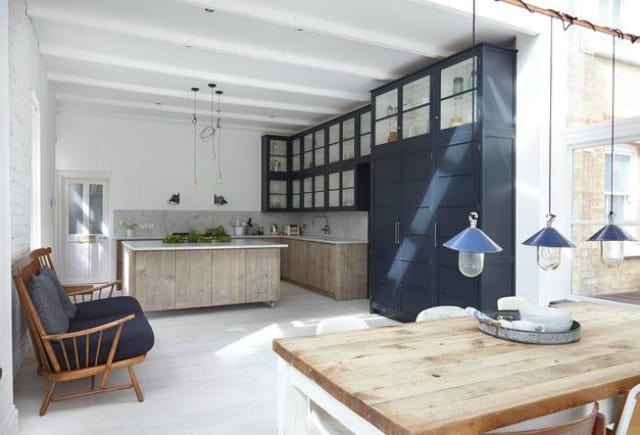 If you're local or want to take a field trip, the new Floor & Decor in Greensboro is located at 1302 Bridford Parkway.  Don't forget – the grand opening is on June 11th.  Hope to see you there!