Make A Countdown To Valentine's Day Calendar
My granddaughters get so excited when any holiday rolls around – especially if it's one that involves candy.
My youngest, Miss K, is 5 and has just begun to grasp the concept of time in the last few months.  It's a little hard to explain to her how far away February 14th is, so I made a countdown calendar to help her count down the number of days.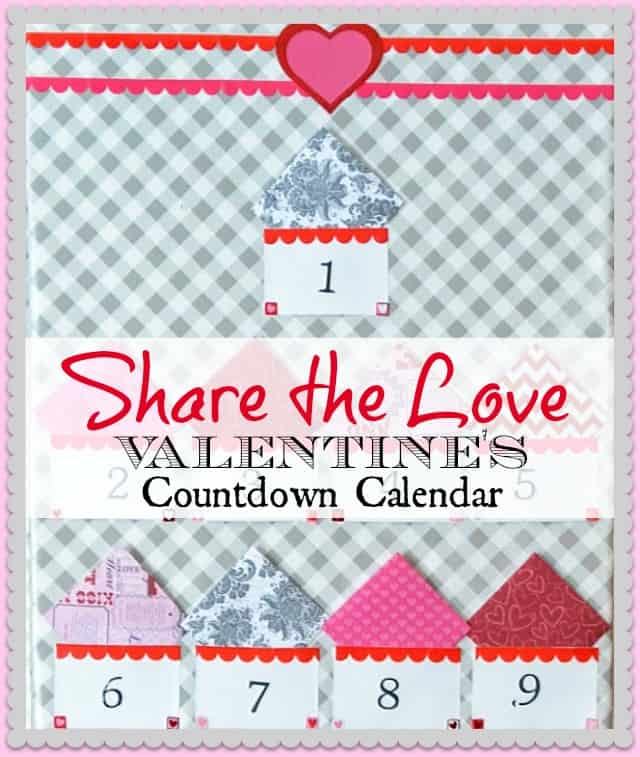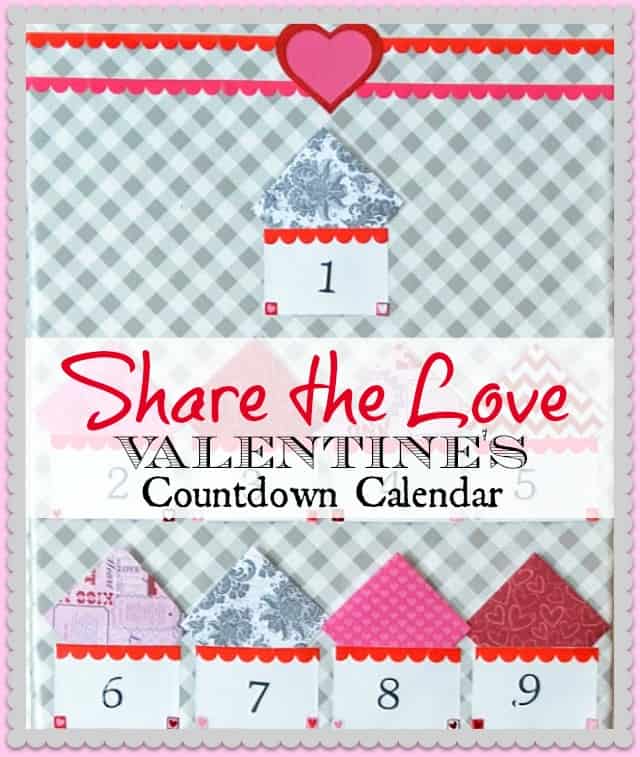 Pin   The calendar is mounted on the front of the refrigerator using Command Velcro Strips.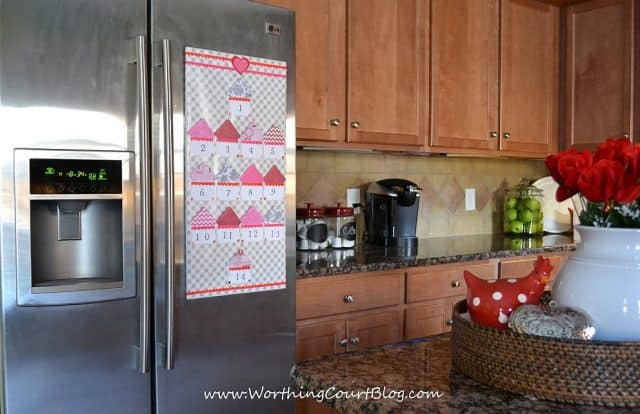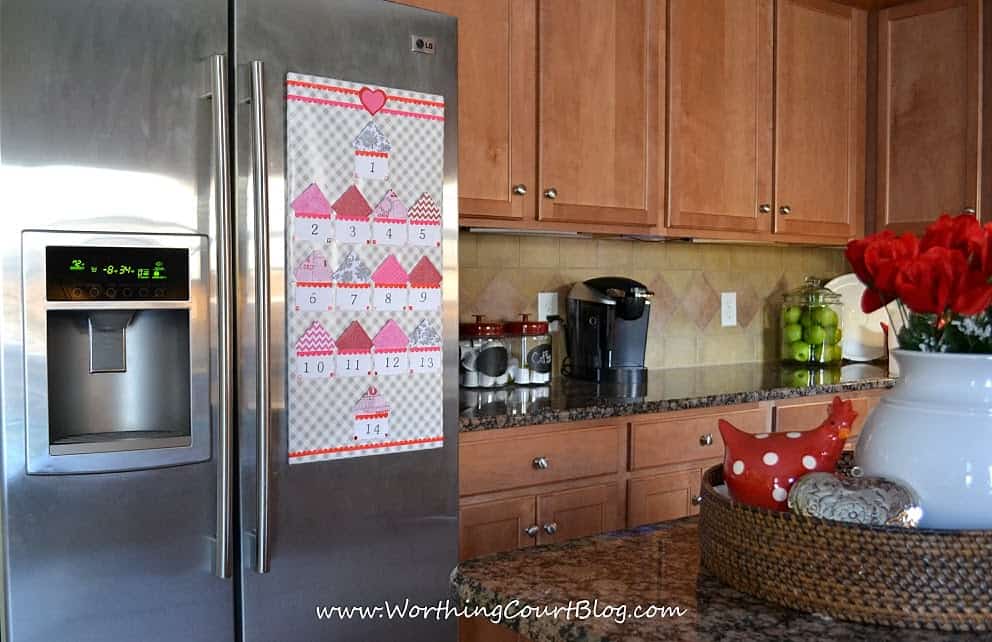 PinYou can see that there are 14 little pockets on the calendar.  Each pocket contains two (one for each grandchild) of my Mini Valentine's Cards.  Each mini Valentine holds a little love note and a few small treats.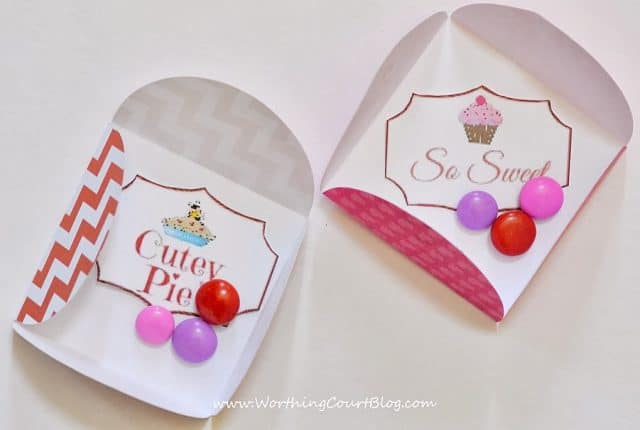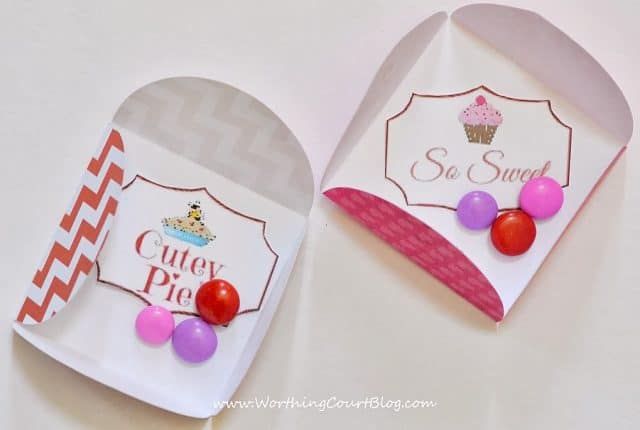 Pin   They love seeing these love affirmations every day!  Or maybe it's the M & M's.   😀
~~~~~~~~~~
This was another super easy project.  Here are the supplies that you'll need:
One piece of white foam core board.  I bought mine at the Dollar Tree.
Wrapping paper
Glue stick
Clear adhesive tape
Command Velcro Strips
1 sheet of 12 x 12 white cardstock
Embellishments for the pockets.  I used some ribbon tape and mini heart stickers that I found at Target.
Number stamps
Black ink pad for stamping
Mini Valentine's containing a note from the free printable and a few M & M's.  Click HERE to find out how to make them.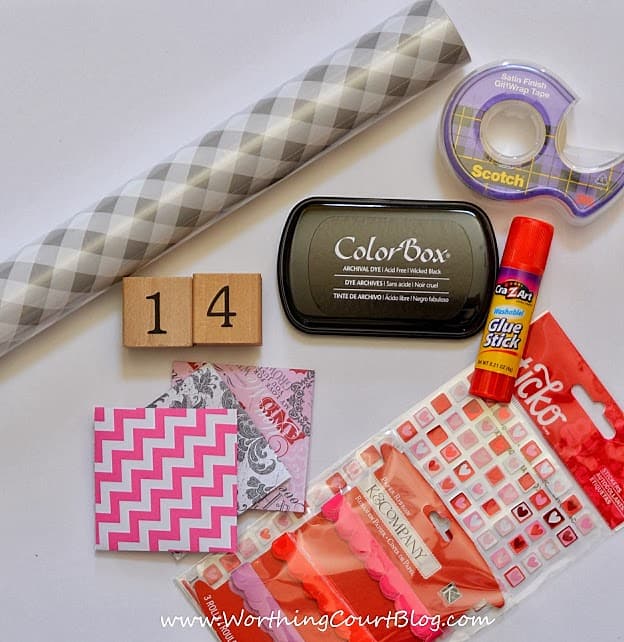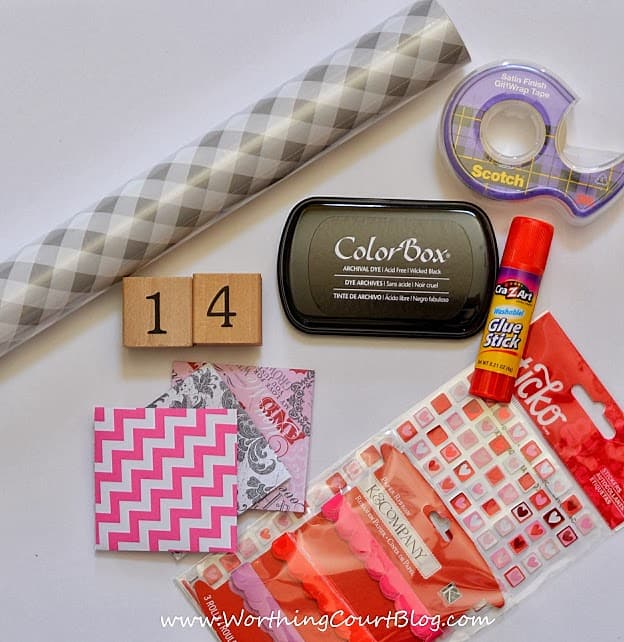 Pin   Directions:
1)  Begin by determining the dimensions that you want your finished calendar to be. Cut the foam core board to that size.
2)  Wrap the wrapping paper around the foam core board – just like wrapping a present – and secure on the back side with clear adhesive tape.
3)  Cut 14 pockets, for the mini Valentine's to fit into, out of the white cardstock. The size of the pockets will be determined by the size of your board and what pocket arrangement you use. Just make sure they are large enough for the mini Valentine's to tuck into. If I remember correctly, my pockets were 3″ wide x 2.5″ tall.
4)  Embellish each pocket with whatever you desire before applying them to the foam core board. In my case I glued some scalloped paper ribbon along the top of each pocket, Half of them are red and half are pink.
5)  Apply the pockets to the wrapped foam core board by running glue from the glue stick along the edges.
6)Using the number stamps, stamp each pocket with the date.
7)  They don't show up very well in the photos, but I added tiny heart stickers to the lower corners of each pocket after the pockets had been applied to the board.
8)  Add additional embellishments to the board. I added more scalloped tape to both the top and bottom of my board and layered two heart cutouts over the tape at the top.
9)  Turn the board over to the wrong side and apply a Command Velcro Strip to each corner.
10)  Hang the calendar and then tuck the mini Valentine(s) into each pocket.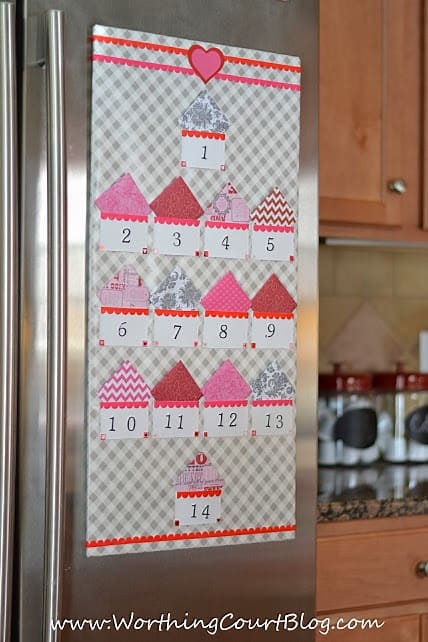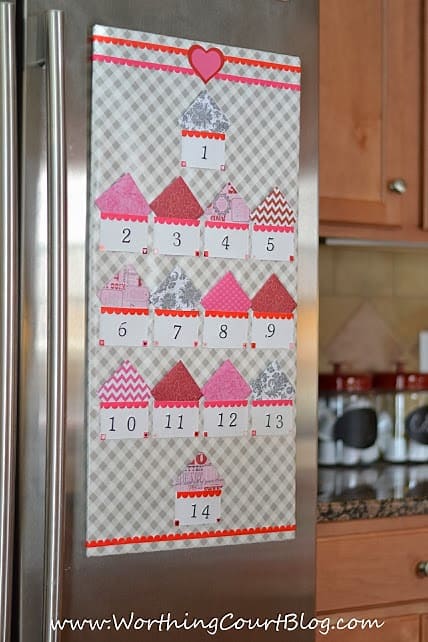 Pin As I was writing this post, it occurred to me that I really should have shared this with you prior to the beginning of February.  Oh well…it still isn't too late to make one, plus you can always pin the idea for next year! Click HERE to find out how to make the Mini Valentine's.  It includes a free printable with a whole sheet full of cute mini love messages.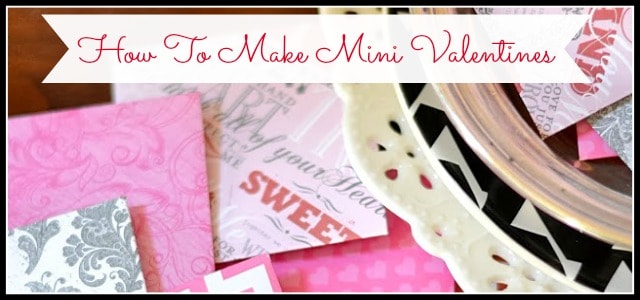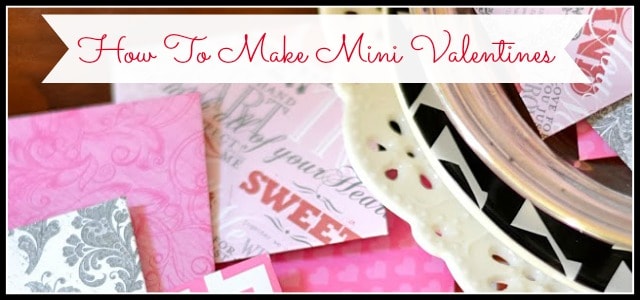 Pin   Speaking of printables, click HERE for four free, 8 x 10 printables for you to print and frame and add to your Valentine's decor.  You can download and print all 4 or just one of them.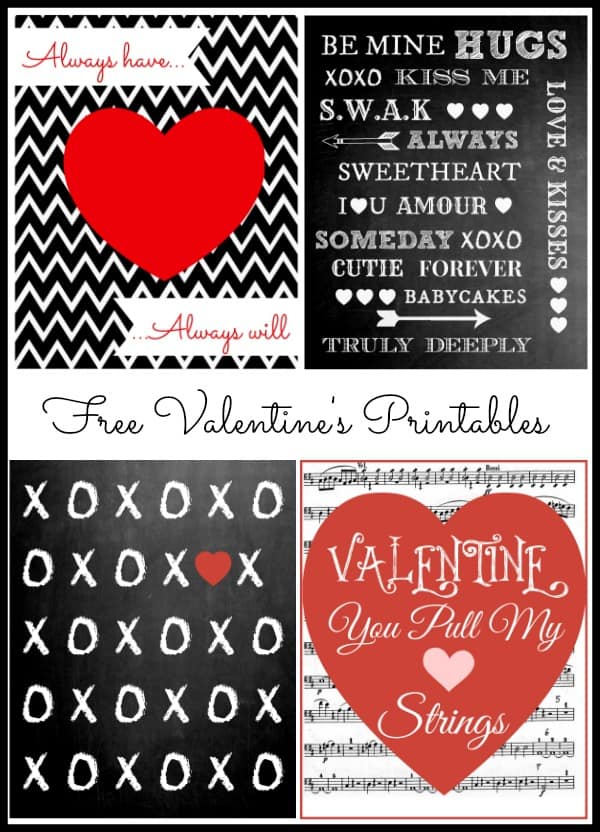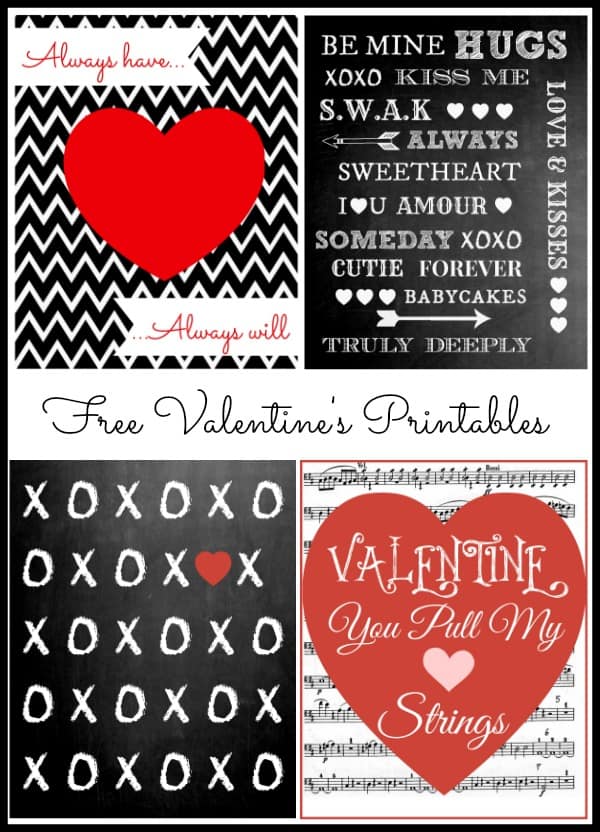 Pin