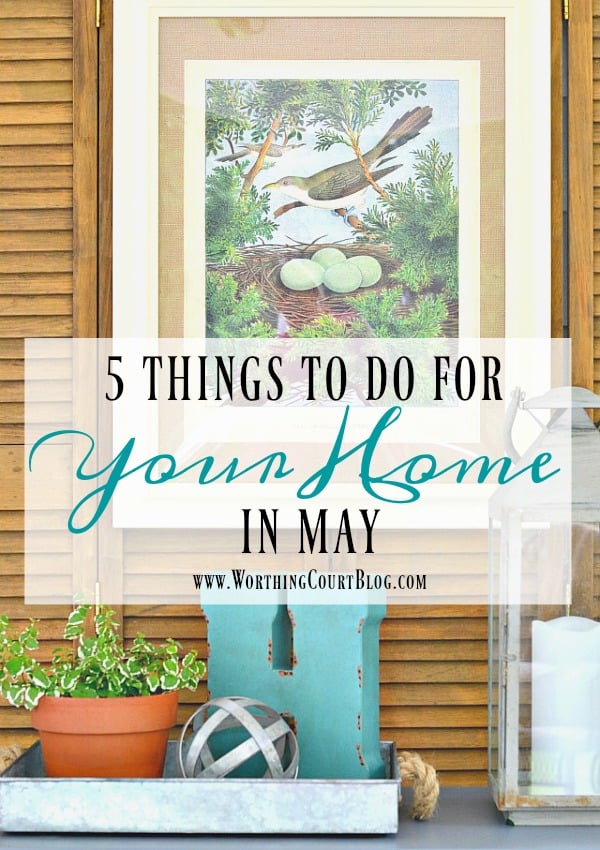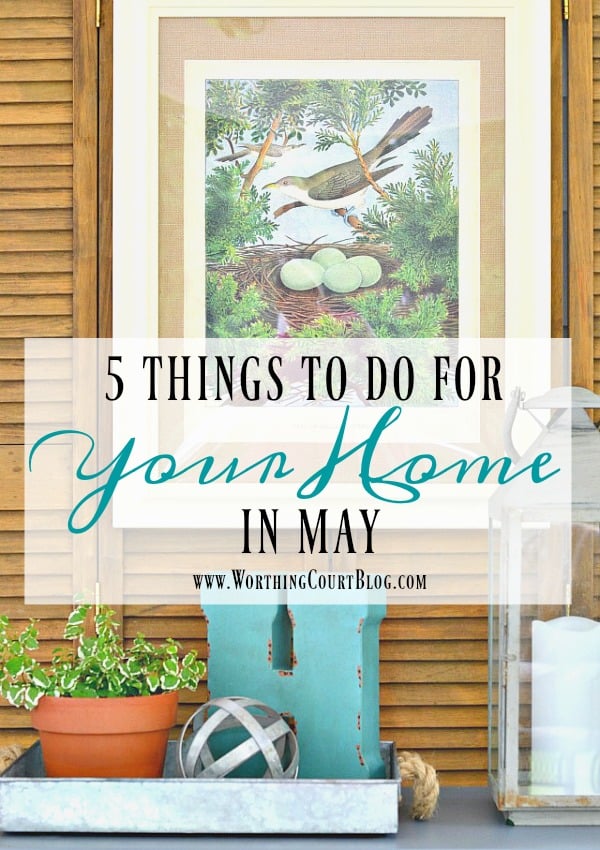 I know that seasonal weather varies greatly, depending upon where you live. I live in the south, so for me, May is spring's last great hurrah! May is typically the last month that I can count on beautiful days with warm temps and low humidity.
This month, you'll usually find me scurrying around like a busy bee trying to get all of my outdoor refreshing completed before the summer heat and humidity set it. I tend to keep a running list of things that I want to accomplish and it's a great feeling to check those things off! So with all that being said, here are five things that I want to make sure I complete this month so I can really enjoy those long, lazy summer days.
CLEAN UP AND REFRESH OUTDOOR SPACES
My outdoor spaces turn into a big ole hot mess early in the spring. Between the pine tree pollen, maple tree helicopter seedlings and the oak tree squiggly thingys that fall everywhere, I really need to spend some time doing general cleaning – both in the yard and on my front and screened back porch! This is the time that we clean out and refresh the pine straw in our natural areas, replace any foundation plants that didn't survive the winter and get all of our watering hoses ready to go.
My screen porch gets stripped bare, so that I can hose the pollen off all of the surfaces. Everything that can take a good dosing of water gets dragged out onto the deck for a good hosing down – the rug, the furniture, the accessories…everything. What can't take the water gets wiped down with a damp cloth and all of the accumulated cobwebs are brushed away with a broom.
TIP: When choosing an outdoor rug, make sure it is one that can be simply hosed off for easy peasy cleaning!
SOUTHERN SCREEN PORCH – BEFORE AND AFTER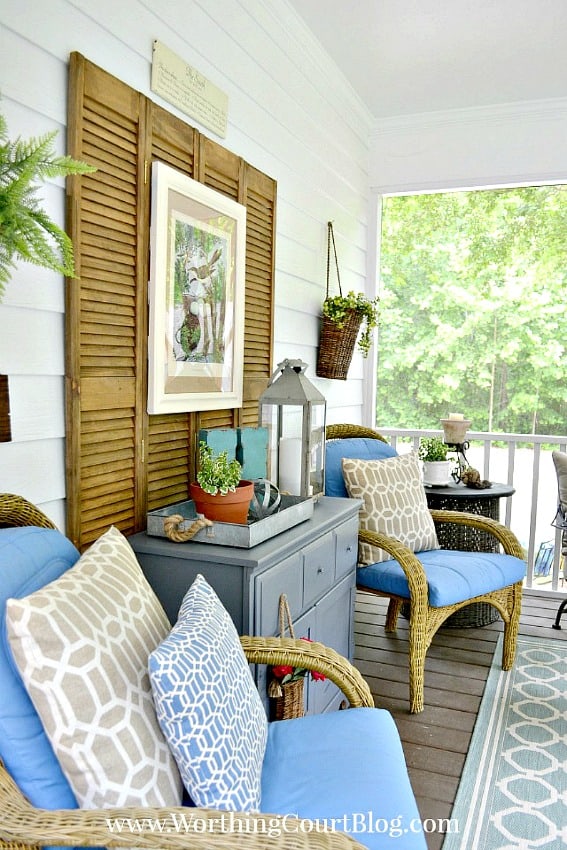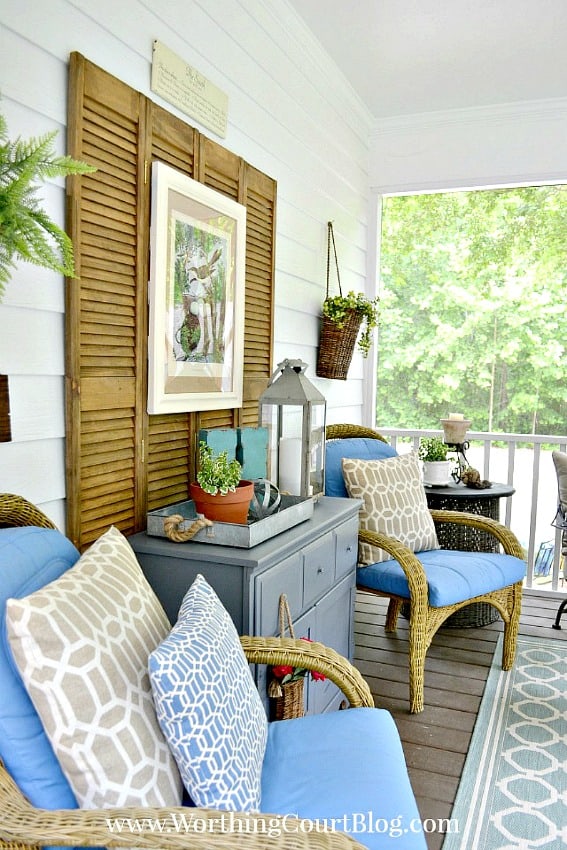 PLANT THOSE OUTDOOR CONTAINERS
Get those containers plant ready! Once all of the outdoor cleanup is completed, I'm ready to get plants into all of my containers. If I didn't already do it at the end of the summer last year, I'll dump all of the old dirt out and give my containers a good hosing down. Once they're dry, in goes new potting soil and new plants! I usually try to do a little something different every year, so my wheels having been churning since late February!
TIP: I've found that using a good quality potting soil makes a huge difference in my container plants. I always spend a few extra dollars to buy a good quality potting soil at a garden center instead of at a big box store. Spending those few extra dollars saves me money in the long run by helping to keep my plants alive and healthy!
SUBURBAN FARMHOUSE FRONT ENTRY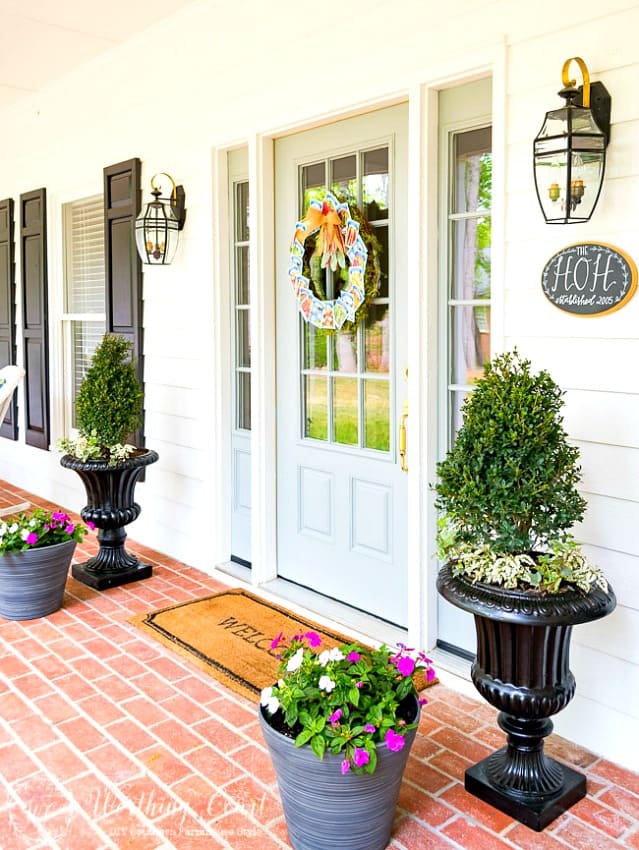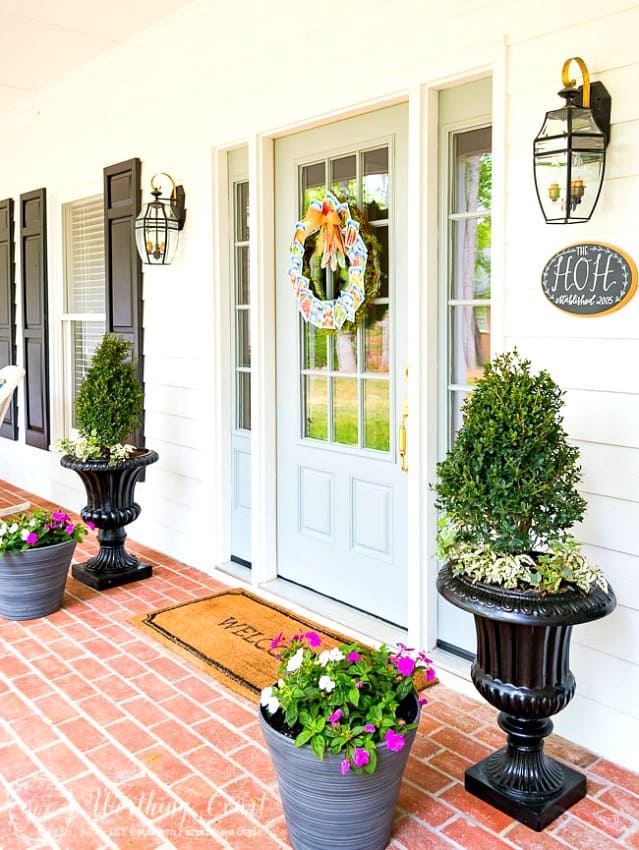 REMEMBER THAT SPECIAL WOMAN IN YOUR LIFE
Don't forget that Mother's Day falls on the second Sunday every May! Be sure to honor and show appreciation to that special woman in your life, no matter what role she plays. My mom passed away a few years ago, but I always spend the day reflecting back on her years on this earth.
A QUICK AND EASY GIFT FOR MOTHER'S DAY OR ANY OCCASION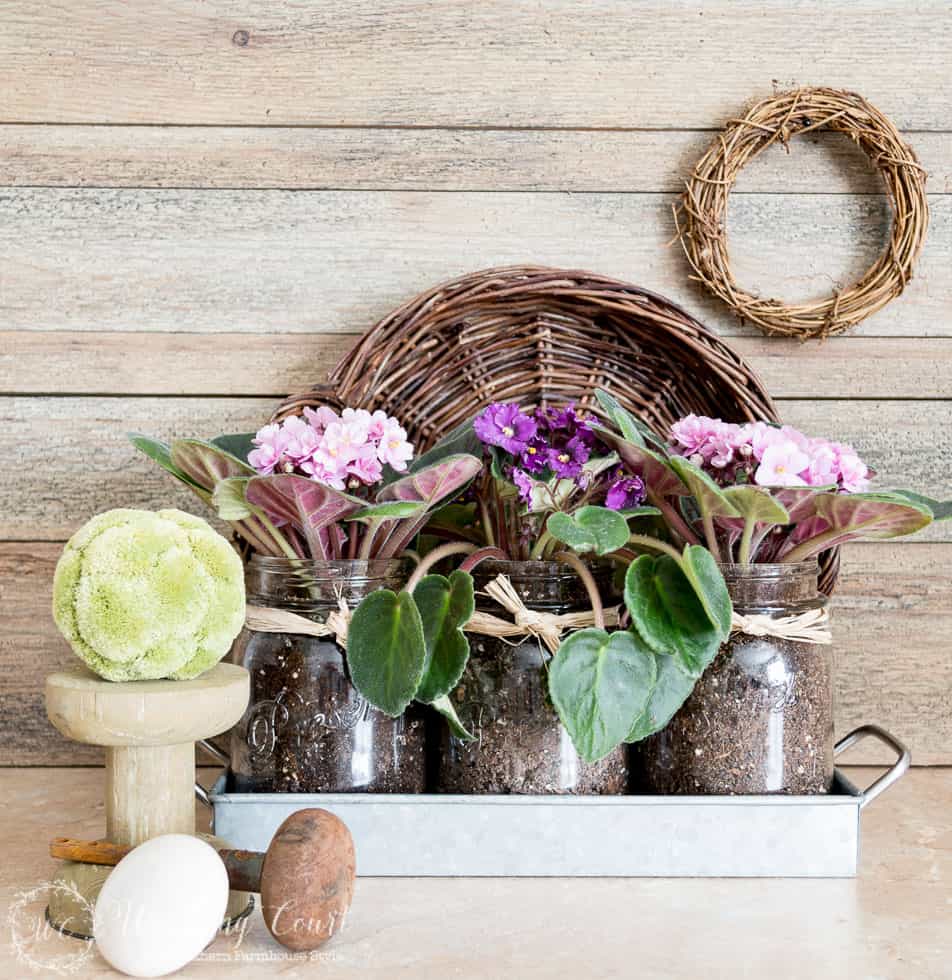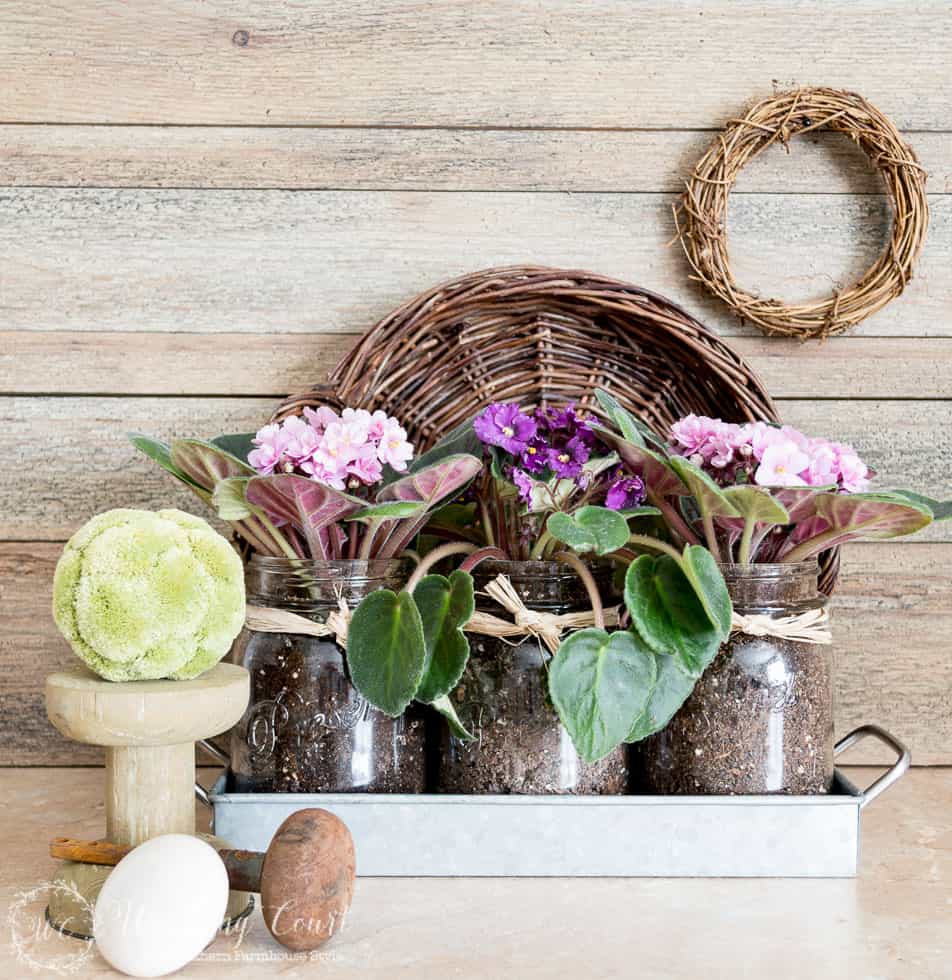 GET READY FOR THE UPCOMING PATRIOTIC HOLIDAYS
Mmmm…I can smell those burgers on the grill right now. Memorial Day, Flag Day and Independence Day will be here before you know it! Now is a great time to start gathering your red, white and blue decorations and working on those crafts!
EASY PATRIOTIC BANNER GARLAND – NO SEWING AND NO TEMPLATE REQUIRED!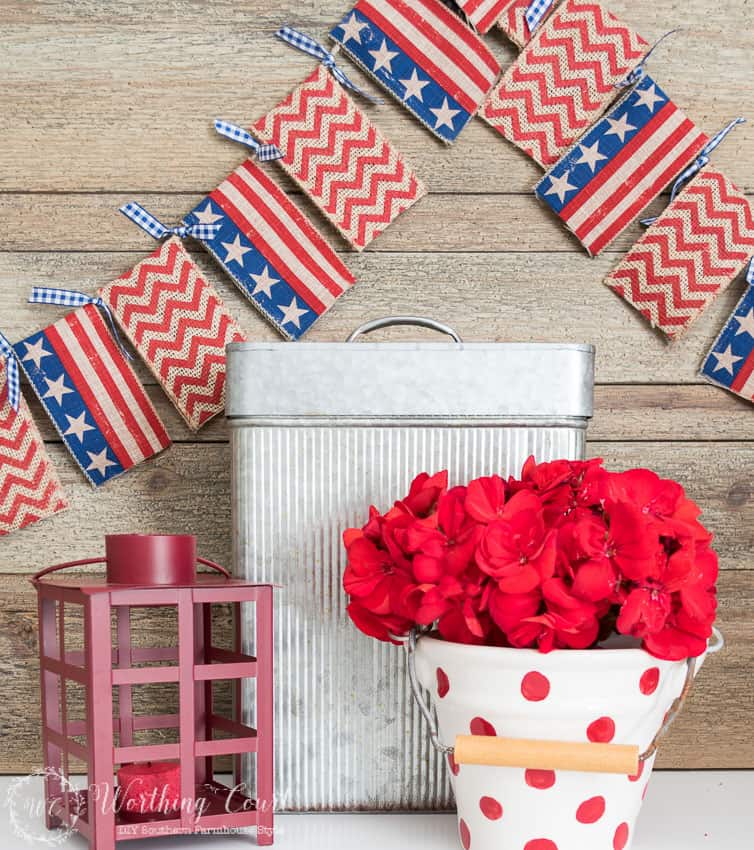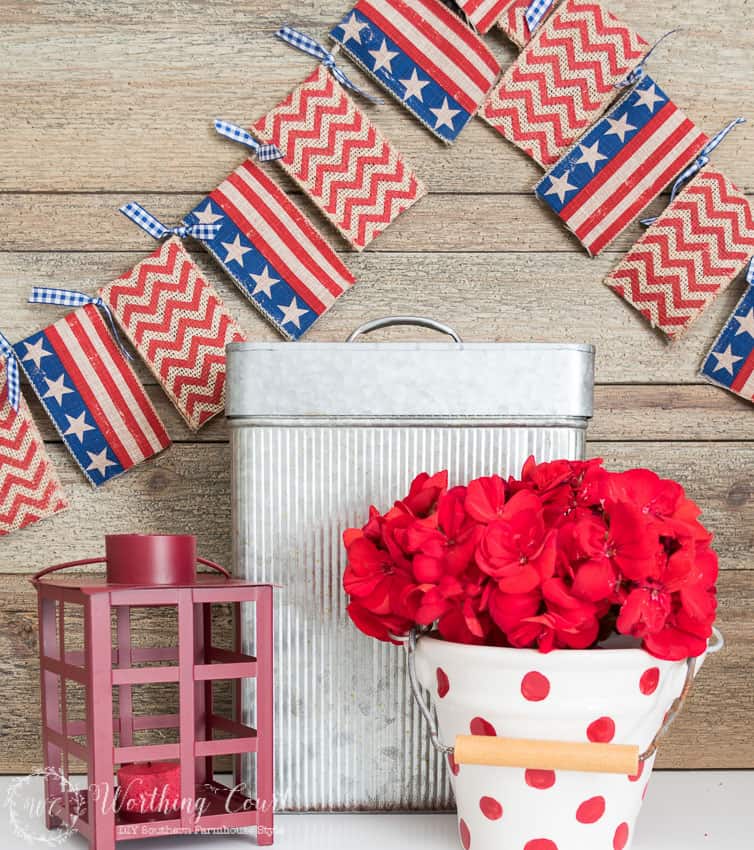 DON'T RUSH THE END OF SPRING!
And lastly, make sure that you enjoy these last blissful days of spring! Take some time to get outside where you can relax and rejuvenate your mind and body!
MY FAVORITE COMMON ELEMENTS OF A SPRING MANTEL AND HEARTH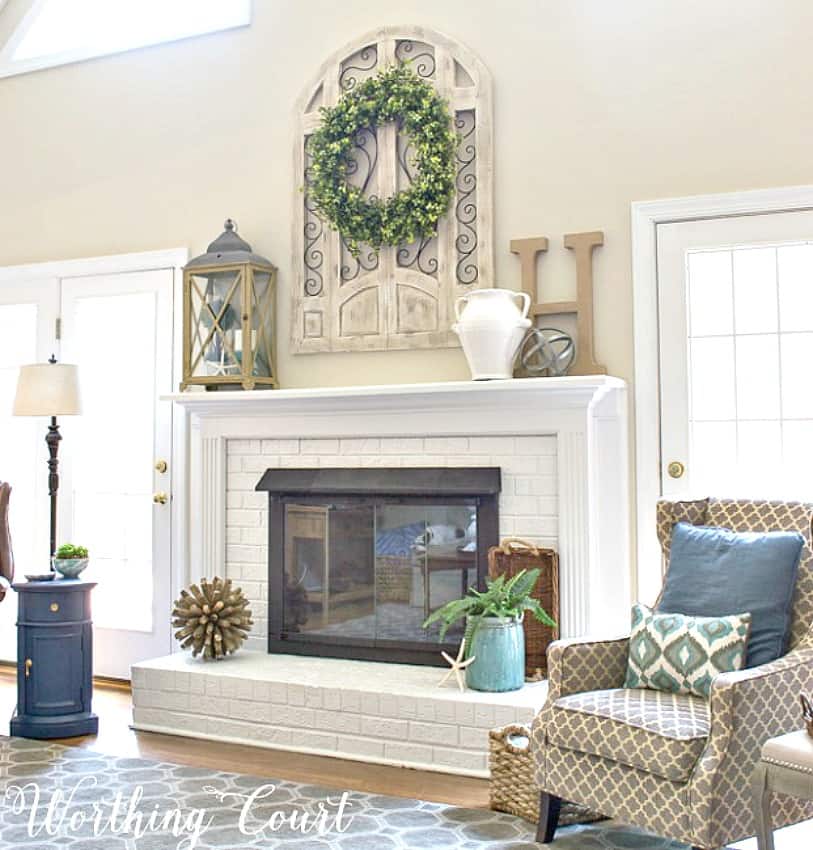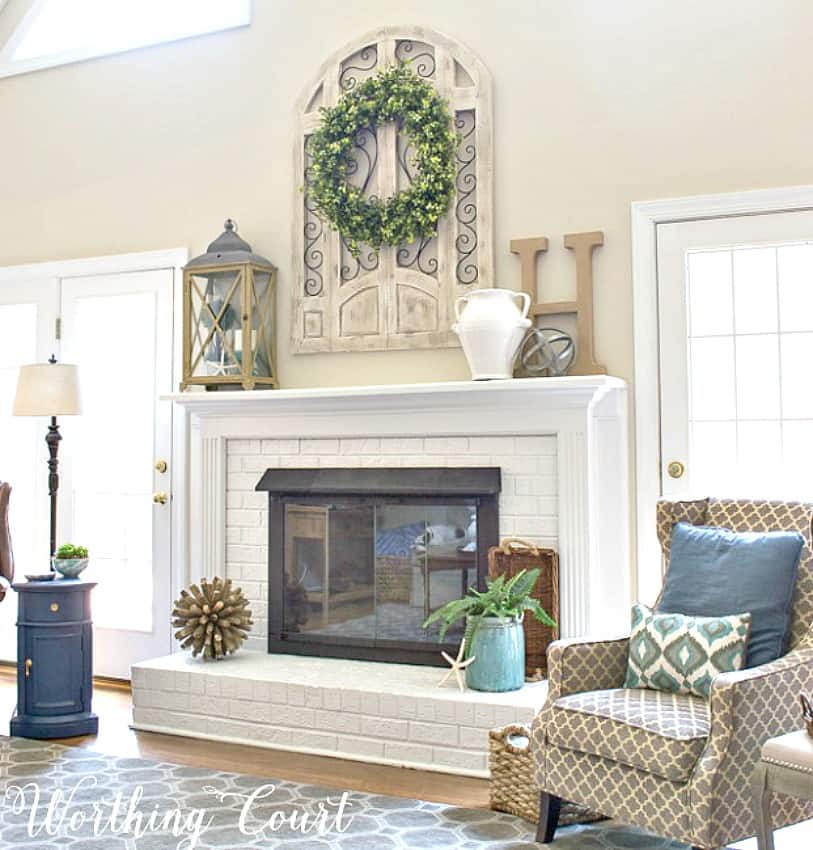 ONE LAST THING…
Some of my very best blogging buddies are hosting a twenty-eight day Bible study this month called The Comparison Trap and you're invited!. Get all of the details HERE.
So, tell me – do you have a monthly to-do checklist? What's on it for May?